Clocking In: 4Front 2020 Tackles the Future of Work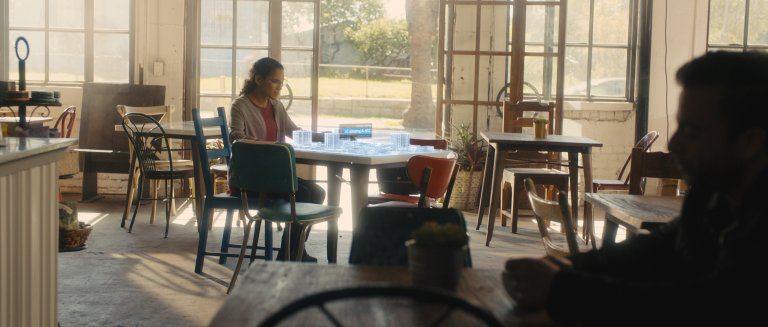 What will a typical workplace look like five, ten or even twenty years from now? Who will work there and what technologies will they use? These and other questions related to the future of work will form one of the major themes of our inaugural 4Front conference, scheduled for June 23-24, 2020, in Denver, Colorado.
Unlike some of the other conferences you may've attended, this event is not industry specific. It's an inclusive idea launching pad where decision makers from all kinds of related ecosystems, including networking, government, infotech, education, healthcare and many others, can get together to address the technical needs of the future workforce and begin planning for the socioeconomic impacts of the upcoming changes.
What We'll Talk About
To be clear, our goal is to do more than just talk about the change that we already see happening. We are more interested in the next steps. Where do we want that change to lead us and how can we position our own businesses on the right path to getting there? In other words, how can we build the right technology for the right people? 
In order to do that, we need to take a look at a few things, mainly:
What kinds of jobs will be available in the future?
If you have a child who's entering preschool, there's a good chance his or her future job role hasn't even been invented yet (think along the lines of a Memory Curator or an AI Ethics Officer). In fact, according to Accenture, 79% of executives agree that the future of work will be based more on specific projects than roles. Employers are already looking for people who are willing and able to wear "different hats" and think creatively even if the task at hand doesn't match their official training. This trend will continue in the future, where skills like critical and creative thinking will be valued the most. The technologies we create have to support this new, agile way of working, allowing people to be more adaptable, efficient and creative no matter where or when they do it. This will inevitably lead to greater job satisfaction and a well-balanced, stress-free environment for the next generation of workers.
How will people work together?
The future of work is all about flexibility. And not just in terms of schedule, but also where and how you work. Telecommuting is already becoming the new norm, but future technology, like holograms and VR, can take it to the next level, allowing people to log into virtual "rooms" where they can interact with their teammates as if they are in the same location. Seamless and instant connectivity, to both people and information, will be instrumental to the success of individual workers and their companies. And we need to help them get there.
How will technology augment human jobs?
The topic of automation has been causing a lot of anxiety lately, especially among workers whose jobs are undergoing a transitional period. Are robots really taking over the workforce? Will there be enough work for us, humans, in the future? In short, yes. Fortunately, the human mind is far more skilled in any area that relies on creativity and emotional intelligence than machines and while some manual jobs might disappear, a great number of new, creative and highly-satisfying careers will take their place. It is up to us—technologists, lawmakers, entrepreneurs, futurists and creative visionaries—to architect a seamless transition to a future we can all be proud of.
Why You Should Attend
As already mentioned, we are planning to make 4Front an inclusive event that gathers representatives from a variety of technical and non-technical fields. And if your personal and company goals match any of the below, we would love for you to join us.
Speakers: You're a thought leader looking for a platform to communicate your vision of the future to an eager audience.
Founders/entrepreneurs: You are a decision maker looking to find inspiration in people outside your industry or ecosystem and discover new market opportunities.
Technologists: Your innovative spirit is guided by the desire to build a better future and you're looking to make your products fit the needs of your target audiences. Both CableLabs members and non-members are invited.
Policy makers: You are an expert in designing policies that navigate the socioeconomic impacts of innovation and you want to better understand the needs of entrepreneurs and end users.
Influencers: You want to expand your network and cement your reputation as an industry trailblazer.
Why You Should Sponsor the Work Track
One of the best ways to drive the strategy of the future is by sponsoring the entire "work" track. It is a one-of-a-kind opportunity to widen your sphere of influence, showcase your innovations, attract new business opportunities and lead discussions on the topics that matter the most to your business.
As a 4Front sponsor, you will be able to:
Contribute content to the main stage and introduce keynote speakers.
Design an immersive experience that showcases your thought leadership.
Drive the conversation with other decision makers by hosting your own panel.
Gain attention of the brightest minds in the industry, including CEOs, founders and other entrepreneurs like yourself.
Get invaluable media exposure, put yourself at the forefront of your industry and much more!
To discuss potential sponsorship opportunities and agenda ideas, please contact Jeff Metzger, CableLabs Director of Live Brand Experience, at jeff@4frontevent.com.
You can learn more about our vision of the future of work in our recent Near Future video. You can read more about 4Front and register below. See you there!