Culture
Meet CableLabs Signal Expert Tom Williams
As our world becomes increasingly connected, the demand for bandwidth is outstripping efforts to supply it. Meet the man working on improving signals, so they use less bandwidth, keeping our technology revolution from grinding to a halt.
Tom Williams is a Principal Architect of Access Network Technologies at CableLabs. Beginning his career at Scientific Atlanta (now Cisco), he is a veteran in the industry with 37 years of experience as a cable engineer. He is a prolific inventor and author, with 46 patents granted, several patents pending and publications in several journals.
Tom doesn't sweat the small stuff - he likes to tackle problems at-scale. Since he's been at CableLabs, he's worked on testing digital broadcast signals for compatibility with cable plants, evaluating the ability of cable lines to transport high-speed digital signals, PHY-layer issues associated with the delivery of gigabit data over cable networks and advanced networks diagnostics. Currently, his focus is on cyclic prefix elimination.
What is cyclic prefix elimination you ask? In a nutshell, cyclic prefix elimination improves wireless signal efficiency, so more data is sent to a device in less time. A benefit of more data moving through the air faster is that transmissions are finished earlier, resulting in your data doubling on a fraction of your cellular battery power.  
Watch the video below to learn more about Tom and how he's shaping the way we communicate, work and live.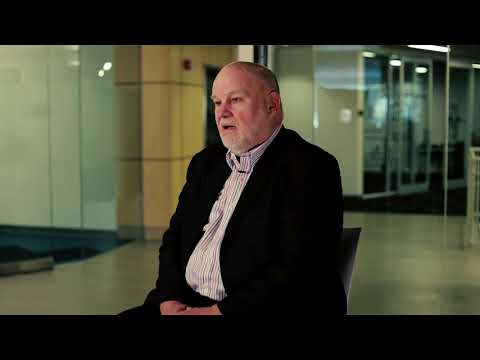 You can read more about Tom's work in his blog posts here and his technical paper "Shannon's Limits Applied to Cable Networks Above 1 GHZ." Make sure to check back in on our blog next week. We are publishing two blog posts explaining cyclic prefix elimination, including a technical post and an explainer video. 
Virtualization
CableLabs Announces SNAPS-Boot and SNAPS-OpenStack Installers
After living and breathing open source since experimenting in high school, there is nothing as sweet as sharing your latest project with the world! Today, CableLabs is thrilled to announce the extension of our SNAPS-OO initiative with two new projects: SNAPS-Boot and SNAPS-OpenStack installers. SNAPS-Boot and SNAPS-OpenStack are based on requirements generated by CableLabs to meet our member needs and drive interoperability. The software was developed by CableLabs and Aricent.
SNAPS-Boot
SNAPS-Boot will prepare your servers for OpenStack. With a single command, you can install Linux on your servers and prepare them for your OpenStack installation using IPMI, PXE and other standard technologies to automate the installation.
SNAPS-OpenStack
The SNAPS-OpenStack installer will bring up OpenStack on your running servers. We are using a containerized version of the OpenStack software. SNAPS-OpenStack is based on the OpenStack Pike release, as this is the most recent stable release of OpenStack. You can find an updated version of the platform that we used for the virtual CCAP core and mobile convergence demo here.
How you can participate:
We encourage you to go to GitHub and try for yourself: 
Why SNAPS?
SNAPS (SDN & NFV Application Platform and Stack) is the overarching program to provide the foundation for virtualization projects and deployment leveraging SDN and NFV. CableLabs spearheaded the SNAPS project to fill in gaps in the open source community to ease the adoption of SDN/NFV with our cable members by:
Encouraging interoperability for both traditional and prevailing software-based network services: As cable networks evolve and add more capabilities, SNAPS seeks to organize and unify the industry around distributed architectures and virtualization on a stable open source platform to develop baseline OpenStack and NFV installations and configurations.
Network virtualization requires an open platform. Rather than basing our platform on a vendor-specific version, or being over 6 months behind the latest OpenStack release, we added a lightweight wrapper on top of upstream OpenStack to instantiate virtual network functions (VNFs) in a real-time dynamic way.
Seeding a group of knowledgeable developers that will help build a rich and strong open source community, driving developers to cable: SNAPS is aimed at developers who want to experiment with building apps that require low latency (gaming, virtual reality and augmented reality) at the edge. Developers are able to share information in the open source community on how they optimize their application. This not only helps other app developers, but helps the cable industry understand how to implement SDN/NFV in their networks and gain easy access to these new apps.
At CableLabs, we pursue a "release early" principle to enable contributions to improve and guide the development of new features and encourage others to participate in our projects. This enables us to continuously optimize the software, extend features and improve the ease of use. Our subsidiary, Kyrio, is also handling the integration and testing on the platform at their NFV Interoperability lab.
You can find more information about SNAPS in my previous blog posts "SNAPS-OO is an Open Sourced Collaborative Development" and "NFV for Cable Matures with SNAPS"
Who benefits from SNAPS?
App Developers will have access to a virtual sandbox that allows them to test how their app will run in a cable scenario, saving them time and money.
Service providers, vendors and enterprises will be able to build more exciting applications, on a pure open source NFV platform focused on stability and performance, on top of the cable architecture.
How we developed SNAPS:
We leverage containers which have been built and tested by the OpenStack Kolla project. If you are not familiar with Kolla, it is an OpenStack project that maintains a set of Docker containers for many of the OpenStack components. We use these scripts to deploy the containers because the Kolla-Ansible scripts are the most mature and include a broad set of features which can be used in a low latency edge data center. By using containers, we are improving the installation process and updating.
To maximize the usefulness of the SNAPS platform, we included many of the most popular OpenStack projects:
Additional services we included:
Where the future of SNAPS is headed:
We plan to continue to make the platform more robust and stable. 
Because of the capabilities we have developed in SNAPS, we have started discussions with the OPNFV Cross Community Continuous Integration (XCI) project to use SNAPS OpenStack as a stable platform for testing test tools and VNFs with a goal to pilot the project in early 2018.
Aricent is a strong participant in the open source community and has co-created the SNAPS-Boot and SNAPS-OpenStack installer project. Aricent will be one of the first companies to join our open source community contributing code and thought leadership, as well as helping others to create powerful applications that will be valuable to cable.
As an open source project, we encourage other cable vendors and our members to join the project, contribute code and utilize the open source work products.
There are three general areas where we want to enhance the SNAPS project:
Integration with NFV orchestrators: We are including the OpenStack NFV orchestrator (Tacker) with this release and we want to extend this to work with other orchestrators in the future.
Containers and Kubernetes support: We already have some support for Kubernetes running in VMs.  We would like to evaluate the benefit of running Kubernetes with or without the benefit/overhead of VMs.
Serverless computing: We believe that Serverless computing will be a powerful new paradigm that will be important to the cable industry and will be exploring how best to use SNAPS as a Serverless computing platform.
Interactive SNAPS portfolio overview:
Have Questions? We'd love to hear from you
Don't forget to subscribe to our blog to read more about NFV and SNAPS in our upcoming in-depth SNAPS series. Members can join our NFV Workshop February 13-15, 2018. You can find more information about the workshop and the schedule here.
Wired
Webinar Recap: Proactive Network Maintenance (PNM) for DOCSIS® 3.1
CableLabs Principal Architect Jason Rupe recently participated in Broadband Technology Report's webinar "Proactive Network Maintenance (PNM) for DOCSIS 3.1." Sponsored by SCTE/ ISBE, White Sands Engineering and VeEX, the webinar reviews PNM in the DOCSIS 3.1 context, the major benefits of PNM and how operators can best employ it. In particular, Jason discussed: 
The webinar also included speakers Randy Harmon (Director of White Sands Engineering), Brady Volpe (Founder and CEO of both The Volpe Firme and Nimble This) and Nitish Khullar (Product Manager of HFC Monitoring Platform).
If you missed the webinar, you can watch the replay here or download the slides here.
About PNM and CableLabs
PNM describes the process of rigorous inspection of the network to look for impending failure conditions, followed by remediation before problems become evident to users. This means that every cable modem is a troubleshooting device and networks can be monitored 24 x 7 to provide insights, follow trends and detect important clues with the goal to identify, diagnose and fix issues before cable customers notice any impact.
First developed by CableLabs in 2008, PNM is a revolutionary concept that changed network maintenance from reactive to proactive. CableLabs is continuously developing methods and tools that give member cable operators visibility and actionable insight to identify impairments more efficiently and cost-effectively than traditional test equipment. The result is faster and more accurate diagnosis of problems, faster repairs, happier customers and lower costs for cable operators.
You can find more information about CableLabs PNM efforts by reading Jason's recent article "PNM Series: The Business Case for a Common Collection Framework." In his post, he explains how CableLabs collects data from the network in a way that doesn't impact service by avoiding overly frequent data requests.
Don't forget to subscribe to our blog to stay current on our work in Proactive Network Maintenance (PNM).
Video
The Near Future of AI Media
CableLabs is developing artificial intelligence (AI) technologies that are helping pave the way to an emerging paradigm of media experiences. We're identifying architecture and compute demands that will need to be handled in order to deliver these kinds of experiences, with no buffering, over the network.
The Emerging AI Media Paradigm
Aristotle ranks story as the second-best way to arrive at empirical truth and philosophical debate as the first. Since the days of ancient oral tradition, storytelling practices have evolved, and in recent history, technology has brought story to the platforms of cinema and gaming. Although the methods to create story differ on each platform, the fact that story requires an audience has always kept it separate from the domain of Aristotle's philosophical debate…until now.
The screen and stage are observational: they're by nature something separate and removed from causal reality. For games, the same principle applies: like a child observing an anthill, the child can use a stick to poke and prod at the ants to observe what they will do by his interaction. But the experience remains observational, and the practices that have made gaming work until now have been built upon that principle.
To address how AI is changing story, it's important to understand that the observational experience has been mostly removed with platforms using six degrees of freedom (6DoF). Creating VR content with observational methods is ultimately a letdown: the user is present and active within the VR system, and the observational methods don't measure up to what the user's freedom of movement, or agency, is calling for. It's like putting a child in a playground with a stick to poke and prod at it.
AI story is governed by methods of experience, not observation. This paradigm shift requires looking at actual human experience, rather than the narrative techniques that have governed traditional story platforms.
Why VR Story is Failing
The HBO series, Westworld, is about an AI-driven theme park with hundreds of robot 'Hosts' that are indistinguishable from real people. Humans are invited to indulge their every urge, killing and desecrating the agents as they wish since none of their actions have any real-world consequence. What Westworld is missing, despite a compelling argument from its writers, is that in reality, humans are fragile, complex social beings rather than sociopaths, and when given a choice, becoming more primal and brutal is not a trajectory for a better human experience. However, what is real about Westworld, is the mythic lessons that the story handles: the seduction of technology, the risk of humans playing God, and overcoming controlling authority to name a few.
This is the same experiential principal in regards to superheroes or any kind of fictional action figure: being invincible or having superhuman powers is not a part of authentic human becoming. These devices work well for teaching about dormant psychological forces, but not for the actual assimilation of them, and this is where the confusion around VR story begins.
Producing narrative experiences for 6DoF, including social robotics, means handling real human experience, and that means understanding a person's actual emotion, behavior, and perception. Truth is being arrived at not by observing a story, but rather, truth is being assimilated by experience.
A New Era for Story
The most famous scene in Star Wars is when Vader is revealed as Luke's father. Luke makes the decision to commit suicide rather than join the dark side with his father. Luke miraculously survives his fall into a dark void, is rescued by Leia, and ultimately emerges anew. The audience naturally understands the evil archetype of Vader, the good archetype of Obi-Wan, and Luke's epic sacrifice of choosing principle over self in this pivotal scene. The archetypes and the sacrifice are real, and that's why they work for Star Wars or for any story and its characters, but Jedi's are not real. Actually training to become a Jedi is delusional, but the archetype of a master warrior in any social domain is very real.
And this is where it gets exciting.
Story, it turns out, was not originally intended for passive entertainment, rather it was a way to guide and teach about the actual experience. The concept of archetypes goes back to Plato, but Carl Jung and Joseph Campbell made them popular, and it was Hollywood that adopted them for character development and screenwriting. According to Jung, archetypes are primordial energies of the unconscious that move into the conscious. In order for a person to grow and build a healthy psyche, he or she must assimilate the archetype that's showing up in their experience.
The assimilation of archetypes is a real experience, and according to Campbell, the process of assimilation is when a person feels most fully alive. Movies, being observed by the audience, are like a mental exercise for how a person might go about that assimilation. If story is to scale on the platforms of VR, MR (mixed reality) and social robotics, the user must experience archetypal assimilation to a degree of reality that the flat screen cannot achieve.
But how? The scope of producing for user archetypes is massive. To really consider doing that means going full circle back to Aristotle's philosophy and it's offspring disciplines of psychology, theology, and the sciences - all of which have their own thought leaders, debates, and agreements on what truth by experience really means. The future paradigm of AI story, it seems, includes returning to the Socratic method of questioning, probing, and arguing in order to build critical thinking skills and self-awareness in the user. If AI can be used to achieve a greater reality in that experience, then this is the beginning of a technology that could turn computer-human interaction into an exciting adventure into the self.
You can learn more about what CableLabs is working on by watching my demonstration, in partnership with USC's Institute for Creative Technologies, on AI agents.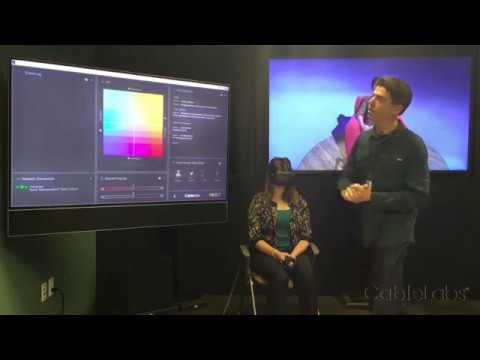 Eric Klassen is an Executive Producer and Innovation Project Engineer at CableLabs. You can read more about storytelling and VR in his article in Multichannel News, "Active Story: How Virtual Reality is Changing Narratives." Subscribe to our blog to keep current on our work in AI. 
Wireless
We Need a Spectrum Festivus for the Rest of Us
Season's greetings! As we get our annual lists together, here's one I bet you forgot: Spectrum. But, I'm sorry to tell you, without spectrum that shiny new iPhone X won't live up to its potential.
Spectrum is the fuel for our wireless communications revolution. It is the bandwidth in the sky – literally, we're talking about airwaves - and without it, our devices suffocate. We now have more mobile phones than people, and the "things" in the Internet of Things number in the billions, with more to come. With all of that growth, we are running out of spectrum space!
How to get more?
Well, it's complicated. Spectrum is apportioned by the government, so ultimately we need regulators to make more space for us. It's a pretty technical job, and CableLabs has been involved in pushing that forward for years, particularly for Wi-Fi and other innovative technologies. But, it is a job that's never done, because we keep seeing more wireless growth. So there's much more for the government to do here. And we have ideas… are you listening, Washington, Ottawa, Beijing, and Brussels?
But, there's an industry role here too.
With the spectrum we have, we need to make the best use of it – and that will be true regardless of how much more spectrum governments make available. That's up to us to figure out, especially in Wi-Fi spectrum, which is also home to many other technologies. That's right, we have to learn to share. This is done through technical standards, which set the rules of the road so that we all play nicely with each other. As more technologies are developed – LTE-U was just the beginning - and with more and more devices sharing the spectrum, playing nicely is going to become ever more important.
So, this holiday season, spectrum sharing is caring. Happy holidays!
You can learn more about spectrum by watching our video below: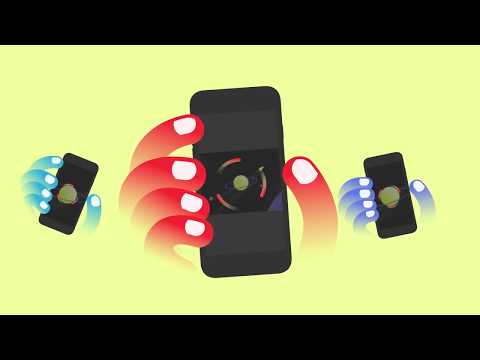 Culture
CableLabs Gives: Learn about our Philanthropic Program
Everyone has a story. Ask the person sitting next to you if they give to charity, and you will hear everything from "Yes I give," "I have a handful of causes I like to support," "No, I can't afford to," to "I give when I can, to things that I think are important."  Then ask what they do to help others, and the responses will be as varied as the people responding.
CableLabs endeavors to impact our community by supporting our staff in their varied responses to these two questions.  "CableLabs Gives" is the umbrella program that supports our philanthropic champions.  Through matching contributions and monetary support for volunteer projects our employees are encouraged to get involved in what they are passionate about and share that passion.
According to Network for Good, there are 14 motivators for giving and volunteering:
Someone asked me to give, and I wanted to help them
I felt emotionally moved by someone's story
I want to feel I'm not powerless in the face of need and can help (this is especially true during disasters)
I want to feel I'm changing someone's life
I feel a sense of closeness to a community or group
I want to memorialize someone (who is struggling or died of a disease, for example)
I was raised to give to charity—it's tradition in my family
I want to be "hip," and supporting this charity (i.e., wearing a yellow wristband is in style
It makes me feel connected to other people and builds my social network
I want to have a good image of myself/my company
I want to leave a legacy that perpetuates me, my ideas or my cause
I feel fortunate and want to give something back to others
I give for religious reasons—my faith teaches me to help others
I want to be seen as a leader/role model
At CableLabs, we take an active interest in our own community by supporting numerous programs:
For this holiday season, employees voted and selected the Wild Plum Center for Young Children and Families as the recipient of our holiday giving program.
Why Wild Plum?
Wild Plum Center empowers families and prepares children for the future.  The center has been providing early childhood education and development services to Longmont's low-income families offering pre-school programs for three, four and five-year-olds since 1965. In 2010 they began providing developmental services for children aged zero to three, as well as pregnant women. In addition to the pre-school programs, families are assigned a Family Education or Program Specialist that offer individualized, in-home support.
Wild Plum Center relies on contributions from the community with gifts of financial support, supplies and services to provide essential assistance to children and their families. This year's holiday program is asking employees to give materials needed to build art or literacy bags for children enrolled at Wild Plum Center. Bags will be delivered to each child so that they can build creative and quiet spaces for an "art studio" and "library" in their home.
Creating art promotes self-esteem, teaches children to use their senses, stimulates the brain and nourishes a child's creative spirit. Reading develops stronger language skills, demonstrates how communication works and helps bond parent and child. It's never too early to help shape the success of our future generations and help children creatively learn.
With the holiday season in full gear, it's natural to get into the spirit of giving. But here at CableLabs, charitable giving is always in season. Subscribe to our blog to find out more about our CableLabs Gives program and how you can help us give back to our community.
Culture
Meet Mobile Innovator Dr. Jennifer Andreoli-Fang
Distinguished Technologist and superwoman, Dr. Jennifer Andreoli-Fang has over 15 years of experience in the development of state-of-the-art broadband technologies. Through her work at CableLabs, she is recognized as a DOCSIS® and mobile wireless thought leader. Spearheading many highly impactful projects including the development of Data Over Cable Service Interface Specification (DOCSIS) 3.1 and Full Duplex DOCSIS, Dr. Andreoli-Fang's efforts have been critical to the success of the cable industry.
Contributions to our community
In 2016, Jennifer's work in unlicensed mobile technologies led to the mobile industry's international standardization of fair coexistence mechanisms for LTE. As a vocal supporter of Wi-Fi, her contributions have enabled 20 million cable, public, home and enterprise Wi-Fi networks worldwide. In the past year, Jennifer has been working on the Low Latency Mobile Backhaul Project, developing an innovative solution that unites LTE and DOCSIS, improving the latency on cable data networks, enabling gigabit-per-second mobile traffic.
Before joining the CableLabs team in 2007
Jennifer received her Ph.D. in electrical and computer engineering from the University of California, San Diego. She is frequently consulted by the cellular and cable industries for her expertise and has served as the vice chair of the Wi-FI Alliance (WFA) Coexistence Task Group since January 2016. Additionally, Jennifer organized and served as the chairwoman of the IEEE International Conference on Communications LTE-U in 2015 and was a keynote speaker at the IEEE Globecom Conference in December 2015. She holds 49 patents with several pending in the U.S. and internationally.
We are excited to announce that on November 18, 2017, Jennifer won a Silver Stevie Award in the category of "Most Innovative Woman of the Year in Technology." 
Watch the video below to learn more about Jennifer's bold vision for the future of mobile: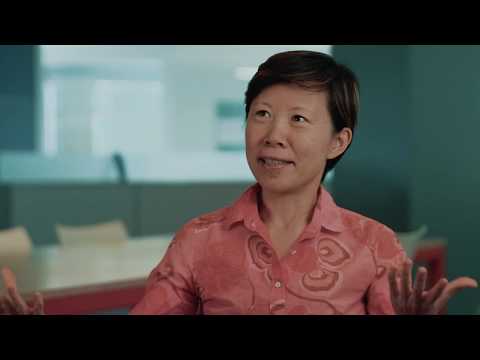 --
Interested in learning more about mobile backhaul? Jennifer is holding a webinar with CTO of Cable Access at Cisco, John Chapman, in early 2018. You can find more information here.
Wireless
A Little LTE for You & Me: Build Your Own LTE Network on a Budget
If you're in a technology role in the cable industry, you're probably aware that cable is undergoing a tectonic shift from "the future is wired" to "the future is wireless." Wireless means a lot of things to a lot of people. In the past, wireless meant Wi-Fi if you were talking to a cable nerd. But today, wireless is rapidly shifting to mean mobile, or more specifically 4G LTE and/or 5G. For those of you interested in this wireless future, below, I'll explain how you can build your very own LTE network on a budget.
Time to Tinker
I learn best by doing. Growing up this always terrified my parents. Now that I've matured a bit (eh hem), this tendency manifests less as a risk of bodily harm and more as time spent in the lab tinkering. My tinker target as of late has been LTE networks. It turns out there are open source solutions and low-cost parts out there that let you build a simple LTE network (eNB + EPC) for about $1500. I've been studying LTE since about 2013, but the last couple of months building and configuring LTE components in the lab have taught me about as much as the prior years combined.
In addition to the great learnings that came from my efforts, we (CableLabs) have ended up with a great tool for research and experimentation. With a cheap and fully open source LTE network we can explore novel use cases, configurations, and deployment architectures, without the need for outside collaboration. Don't get me wrong, we love collaborating with industry partners here at CableLabs, but it's great to kick the tires on an idea before you start engaging outside partners. Using this setup, we have the freedom to do just that.
Hardware
The hardware setup is straightforward:
Two Intel quad-core i7 PCs
A software-defined radio
A SIM card
The UE
An example bill of materials is below. Replacement of any device with a similarly spec'd product from a different manufacturer should be fine (this list is not meant to be prescriptive or seen as an endorsement).


Software
For both machines, we use Ubuntu as our OS. The LTE system software comes from an open source project called Open Air Interface (OAI). This OAI software is broken into two projects:
The eNodeB (eNB) called "openairinterface5G"
The evolved packet core (EPC) called "openair-cn"
Figure 1 shows the LTE functional elements included in each project:
Once downloaded and built you get four executables: eNB, HSS, S/PGW, and MME. With my limited Linux chops, it took me a couple of days to get everything happy and running. But for a Linux ninja, even one with limited LTE knowledge, it can be up and running in a day.
For help getting it going, OAI has a great wiki with a bunch of how-to docs and mailing lists that are quite active. In addition to the great docs on the OAI wiki, do some googling and you'll see many forum posts and how-to sites around the web, e.g., here is a great tutorial for doing EPC + eNB in a single PC.
It largely works. It's open source, so the stability is ok, but don't expect weeks of uptime. Also, note the SGW and PGW are a single executable, so the S5/S8 interfaces are not exposed, even though it's a solid line in Figure 1. Does this limit your plug-n-play interoperability testing a bit? Sure, but overall the solution is tough to beat for the price.
Another thing to watch out for is UE interoperability. Many phones work, for example, the Samsung S7, Moto G4, but others don't. LTE has many variations on the attach procedure, but not all are supported by OAI's EPC currently. But again, it's free! And it supports some mainstream readily accessible phones, which is pretty sweet.
Other Things to Consider
So we discussed the basics, but there are a couple of other bits you need to line up to get everything working:
Even though this set up is for tinkering, you will need a plan for regulatory compliance if you want to go over-the-air. For example, in the US you'll need to contact the FCC to apply for a Special Temporary Authority for the frequency of your choice. Alternatively, you can do all of your testing conducted over cables in your lab. In that case, a UE with external antennas becomes really handy, e.g., the Huawei B593 family of products is what we have used (added bonus that it works great with the OAI EPC).
You will also need to get some SIM cards. SIM cards are wildly more complicated than I ever realized! My best advice is to go to the experts for help. Gemalto is the tier 1 provider. If you are a tier 1 kinda person, maybe start there. We have also found SmartJac to be super helpful. In either case, I advise starting with the OAI default SIM data set. It will make your initial connection efforts that much easier. Once you get that working, if you want to change the details, you can use a SIM editing software from either Gemalto or SmartJac.
Now do something cool!
Now that you are armed with some knowledge, go forth and make some LTE! Post in the comments if you have questions, want to share your project, run into issues, post in the forums I linked to, or on the reflector… you get the idea…
--
We just announced our new TIP Community Lab where engineers will have access to a bevy of state-of-the-art wired and wireless test equipment. Make sure to read my blog post "CableLabs Introduces New Telecom Infra Project (TIP) Community Lab" for more information and subscribe to our blog to find out about future innovations. 
Labs
CableLabs Introduces New Telecom Infra Project (TIP) Community Lab
Today we are excited to announce a new venue for wireless network innovation and collaboration at CableLabs. CableLabs and the Telecom Infra Project (TIP) have opened a TIP Community Lab located at CableLabs' headquarters in Louisville, Colorado.
What is a TIP Community Lab?
The TIP Community Lab is an integral component of community-based innovation with data-driven results. The goal of a Community Lab is to enable at-scale real-world projects that lead to adoption. These labs provide an open and collaborative working environment for members of TIP project groups to meet, test and refine the solutions they're developing.
Currently, Community Labs are located at the offices of Facebook and SK Telecom. Today, beyond the CableLabs announcement, Deutsche Telekom announced the opening of its Community Lab in Berlin and Bharti Airtel announced that it is launching a Community Lab based in India.
What goes on at the CableLabs Community Lab?
At CableLabs, we set aside dedicated lab space for the TIP Community Lab. When at the CableLabs TIP Community Lab, engineers will have access to a bevy of state-of-the-art wired and wireless test equipment, including our:
Channel emulators
Traffic generators
LTE and DOCSIS sniffers
A host of HFC networks we use for lab work
Various LTE UEs
Multiple EPCs (LTE core network)
The first project to enter the CableLabs TIP Community Lab is the vRAN Fronthaul project. This project is focused on virtualization of the radio access network (RAN) for non-ideal fronthaul links (i.e. not CPRI). A key component of 5G wireless networks is going to be densification; deploying more, smaller cell sites closer to the users. Think of a small cell site inside your favorite coffee shop, or several small cells peppered throughout the hottest restaurant and bar streets in your city.
The economics of this deployment style don't support pulling fiber links to every small cell, it's just too expensive. Therefore, a fronthaul technology capable of using "non-ideal" links to connect these small cells (i.e. DOCSIS®, G.Fast, Ethernet, Microwave), can enable new deployment economics.
The Telecom Infra Project
Founded in February 2016, TIP is an engineering-focused initiative driven by operators, suppliers, integrators and startups to disaggregate the traditional network deployment approach. The community's collective aim is to collaborate on new technologies, examine new business approaches and spur new investments in the telecom space. TIP has more than 500 member companies, including operators, equipment vendors and system integrators. TIP currently has project groups working in the strategic areas of Access, Backhaul, and Core and Management.
CableLabs began participating in TIP a year ago and we now hold a seat on the TIP Technical Committee. We view TIP as a great opportunity for cross-pollination between the different ecosystems that influence the telecommunications networks of the future, and an excellent opportunity to leverage the diverse skills within the TIP community to create new possibilities for end users.
Everyone who has access to 4G LTE today loves how speedy their smartphone is and they want more. They want the speeds that 5G wireless networks promise. But let's be honest, we want it for equal to or less than what we pay for our service today. TIP is focused on building networks of the future through collaboration that will give operators the flexibility to grow their networks quickly, efficiently and in a cost-effective manner while delivering the 5G speeds users will demand.
In addition, there are more than 4 billion people who are not online. Dramatic improvements in network flexibility and cost reduction would help close this digital divide. To meet these two goals, the industry should pursue new approaches to deploying wireless networks.
Interested?
CableLabs members interested in more information should check out the CableLabs Tech Brief on the topic posted in Infozone (login required). The CableLabs Community Lab is a great opportunity for telecom vendors unfamiliar with cable infrastructure to get their hands dirty with HFC and DOCSIS networks.
CableLabs is also active in other TIP project groups that may come to the Community Lab in the future. For example, we participate in the Edge Computing group. The Edge Computing group focuses on lab and field implementations for services/applications at the network edge, leveraging open architecture, libraries, software stacks and MEC. Contact CableLabs principal architect of network technologies, Don Clarke, if you want more details.
The TIP Community Lab continues the tradition of innovation at CableLabs. So stay tuned, this is just the beginning of exciting news to come from the work going on in the CableLabs TIP Community Lab.
If you got this far and you're thinking "I want me some of that Community Lab goodness," join TIP! You can sign up here and get involved. Project groups are open to anyone, operators and vendors, and collaboration is what it is all about and we're excited to help facilitate.
TIP Summit 2017 - Patrick Parodi - Panel Discussion from sysadmin on Vimeo.
Networks
PNM Series: The Business Case for a Common Collection Framework
This is the second in our series on Proactive Network Maintenance (PNM). If you missed our introduction to PNM, you can check out the first entry which explains some background on the subject.
PNM is our CableLabs project focused on assuring cable service provider companies can maintain the network at a level of quality so that major impacts to service are avoided. The proactive part means the maintenance happens before the customer's service is impacted. But, to do this well, a service provider must collect data from the network. However, collecting data from the network in a way that doesn't impact service is not easy.
What is the Common Collection Framework?
The Common Collection Framework is a set of Python software modules that handle the task of collecting PNM data from the network elements and presenting the data to PNM applications. It provides the data in a common form so that software applications don't have to talk network language to get the data it needs. It also protects the network from overly frequent data requests, which can impact service.
CableLabs created a DOCSIS® Common Collection Framework (DCCF) and a Wi-Fi Common Collection Framework (WCCF). We have also started the creation of an optical-centered collection framework. We may even create an in-home wired (MoCA) framework if members express the need. To keep the usage model simple, CableLabs intends to join these frameworks into a combined Common Collection Framework (XCCF). Because cable services are provided over a network comprised of many different technologies, CableLabs is making it easy for members to use the right mix of collection frameworks to get data from the right network elements for their needs.
CableLabs recently released an architecture document to the public that describes the DCCF in detail. You can obtain a copy at this link and reference it in your work. The document describes what the DCCF is, as well as the intended architecture for XCCF. There is also a partner document reporting on the Wireless Common Collection Framework, available here.
What's Under the Hood?
Briefly, the XCCF is a set of Python modules that work in concert to set up the network for polling using Simple Network Management Protocol (SNMP), manages requests for PNM data, and stores Trivial File Transfer Protocol (TFTP) output in native form or SNMP results in JavaScript Object Notation (JSON) files. If that seems confusing, just know that we are providing the network data in easy to use forms. Applications can then request data from the XCCF data based on time parameters and data types. So, if the needed data are already there, the applications can receive what they need right away. Or, if the data are not there, then the XCCF can obtain the needed data and provide it in a timely manner. There are a lot of actions that can go wrong in these transactions, so CableLabs has worked hard to build a flexible architecture that supports many possible PNM approaches.
Because the PNM data are presented in the formats presented by the network, existing applications shouldn't have trouble connecting to the XCCF to obtain its data. Translator software takes the output from the network and gets it ready for applications to use.
Why did CableLabs build it?
A PNM application or program needs data to drive it - obtaining the data required can be a significant request to network elements. Service providers need to know that the network isn't impacted by PNM requests, so they need some level of control to assure service is the priority. Further, there are potentially numerous PNM applications that need the same data, so having every application impact the network in uncoordinated ways is not efficient, and not necessarily customer friendly. A PNM program that utilizes multiple applications needs a common collection capability to support the applications and relieve the network.
There are clear advantages to using the XCCF to support network operations:
It provides one polling mechanism to manage, serving all applications.
Building your own applications, and supporting purchased applications, becomes easier with the XCCF.
The network isn't overly taxed with data requests, so it can be ruled out as a cause when there is a problem.
You get clear separation from the network and the applications, which fits the way operations are usually organized.
Updating is easy between the applications and the network when you have the XCCF as the point to manage those changes, and XCCF is built to support that.
XCCF is extensible, and we have loads of great ideas to consider on the roadmap.
Because XCCF is based on SDN architecture concepts, scaling is understood, and high reliability is supported.
Because it is accessible by all CableLabs members, any member can use it to test out a PNM capability in a field trial to learn about its benefits to their business.
There is quantifiable business value here too!
Testing a new PNM capability within operations is easier and more realistic when the data are already presented to the applications in a common way, reducing the uncertainty in the payback of a PNM business case.
Using the XCCF can streamline implementation of PNM applications in a PNM program, making the business case for PNM pay back faster.
CAPEX is lower because simpler, cheaper PNM solutions can enter operations and scale better when small applications can be pointed to existing XCCF instances.
OPEX is lower because applications are separate from the network, and the XCCF interface can be rapidly, easily maintained.
PNM advantages are achievable because a significant effort in any PNM program is solved with the XCCF. It avoids scaling risks that could otherwise increase the OPEX of a PNM program.
For all these reasons, CableLabs heard from our members that an XCCF capability was needed, so we responded.
Where do I get a copy?
CableLabs members can obtain a copy here. Vendors who are willing to sign the necessary CableLabs agreements can also obtain a copy. We hope our community can contribute feedback, and potentially contribute code as well, to the XCCF. We also look toward the community to drive our roadmap for the XCCF, providing input to what capabilities need to be supported with the highest priorities.
Don't forget to subscribe to our blog to read more about PNM in the future.