Security
ETSI Security Week: Securing Networks Requires a Global Perspective
Cyber attacks are on the rise and a threat to critical infrastructure around the globe. CableLabs along with other service providers and vendors are collaborating through European Telecommunications Standards Institute (ETSI) to ensure best practices are consistently deployed in regards to these attacks.
Take a look at any cyber attack and consider where the attacks come from and who their victims are. You'll find that almost all attacks are international in scope, with both attackers and victims found across a transnational field devoid of boundaries. Securing our networks and services requires a global response and our evolving practices and strategies must have an international perspective. CableLabs does this by participating in multiple international organizations working hard to evolve our cyber security defenses. Last week, the ETSI hosted a series of focused workshops on network security at ETSI Security Week. CableLabs helped plan this event, and we contributed our insights in presentations and panels.
This annual event is attended by nearly 300 industry professionals and opens a dialogue to develop a common understanding in the industry of best practices. Workshops included public policy impacts on security practices, Machine to Machine/Internet of Things security challenges, securing Network Function Virtualization (NFV) architectures, and, no event is complete without some discussion of 5G. (For more information on 5G see Tetsuya Nakamura's blog post here.) I presented our experiences in implementing NFV proof-of-concepts and Brian Scriber participated in a panel discussing operator perspectives. Materials shared at the event are available after registration on the ETSI portal here.
As shared here last fall, as well as introducing new security challenges, NFV also presents opportunities to improve the security of future networks relative to legacy infrastructure. Benefits of a well implemented NFV infrastructure enables:
More consistent security processes and controls
Easier and more rapid security upgrades and patching as threats evolve
Improved support for pervasive encryption
More cost-effective security and performance monitoring
With the correct implementation, NFV enhances security operations by enabling pervasive monitoring and more agile and flexible responses as cyber threats evolve.
NFV coupled with Software Defined Networking (SDN) enables the creation of an open and distributed architecture which enables operators to create "network factories". Network factories are fully automated network architectures that are entire supply chains for exciting new services. We need to secure the network infrastructure, as well as secure the software supply chain from code creation to delivery as running code on the platform. This requires a different orientation from today's operations. Fortunately, NIST has provided a framework for approaching the cyber security aspects of supply chains and it applies well to open and distributed architectures.
ETSI is a leader in providing foundational standards for NFV and is the single most influential body on NFV security best practices today. The ETSI NFV Architectural Framework sets the stage for what most other standards bodies and open source code projects are attempting to achieve. ETSI's NFV reference architecture does not currently adequately identify all the supply chain cyber security aspects.  Consequently, we haven't yet defined a comprehensive approach to establishing security associations between all of the components (which may be hardware or software).
Every connection in the network should be considered as a security association. Certain security functions must be implemented for each security association. Each security association should be:
Based on strong identity: This means there needs to be a persistent private key associated with a unique identifier and attested (signed) by a certificate or equivalent
Authenticated: Using some form of cryptographic challenge
Authorized: For both network and process access control and based on a network-wide policy
Isolated: From other sub-networks and workloads on virtualized servers
Confidential: Including encryption
Attested: The infrastructure and communications links are proven to be untampered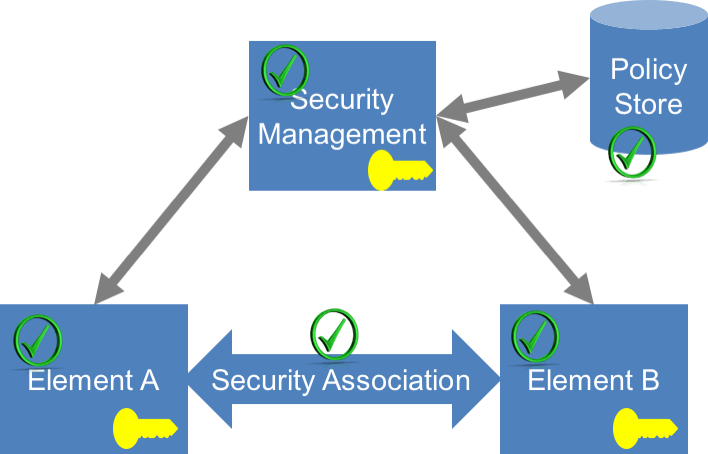 Providing a basis for strong identity is proving to be challenging. CableLabs has used PKI-based certificates for strong identity for DOCSIS now for 17 years with over 500M certificates issued. Yet, achieving consensus to replicate this success amongst the evolving solutions in NFV, IoT, and medical devices are taking time.
Security identity requires three components:
The first element is a secret, which is usually a private key to support authentication and encryption.
The second element is a unique identifier within the ecosystem. DOCSIS uses the MAC address for this purpose, but that is not applicable to all other domains.
Thirdly, the identity must be attestable. This means creating a certificate or profile that is signed, which binds the certificate to the secret.
The path to success in implementing globally effective cyber security is to document best practices through specification or standardization with supporting code bases which actually implement those practices. CableLabs is proud to be a major contributor to ETSI's NFV project. We lead both the ETSI NFV Operator Council and the Security Working Group and we are collaborating with other industry leaders to address these gaps. Further, we work closely with open source code groups such as OpenStack, OSM, OpenDaylight, OPNFV, and we watch emerging initiatives such as FD.io and ONAP. Through our SNAPSTM initiative, we are reinforcing standards work with practical experience.  If these initiatives mature, we will adapt the practices to cable specific solutions.
--
CableLabs is hosting the next ETSI NFV plenary meeting in Denver,CO from September 11-15, 2017. Participation is open upon signing the ETSI NFV participant agreement. Leave a comment below if you'd like to connect with the CableLabs team. We'd love to meet you there!
Wireless
2 Resolutions for World Wi-Fi Day 2017
It's World Wi-Fi Day! Really, given how much we work on Wi-Fi technology, every day is Wi-Fi Day at CableLabs. Since the rest of the world has decided to take note, it feels a bit like New Year's. So, how about a couple of resolutions?
In the coming year, we in the Wi-Fi industry should resolve to support the continued growth of Wi-Fi with two major initiatives:
1) Enhanced Wireless Spectrum Access
Spectrum, or the airwaves that wireless communication travels over, is the key ingredient for Wi-Fi. While CableLabs and others in the industry work hard to improve Wi-Fi technologies, it is all for naught if we don't have the wireless bandwidth to make it work. This is becoming more important as wireless use grows, putting pressure on the capacity we have today.
To stick with this resolution, we'll need the help of regulators around the world that control access to spectrum. For example, the latest Wi-Fi technology 802.11ac is known as "gigabit Wi-Fi" for the high performance it offers. Unfortunately, due to lack of spectrum, the full potential of this technology can't be realized.
To fix this, we must look at the 5 GHz frequency band. You probably have a router at home that is "dual band", meaning it uses 5 GHz. If you acquired it in the last year or two, it is likely 802.11ac ("gigabit Wi-Fi") capable. We need to open up more spectrum for Wi-Fi in the 5 GHz range to fully enable this technology. Particularly as wired broadband speeds continue to increase, we need to be sure that the final step to your wireless device isn't a bottleneck.
Progress on enabling Wi-Fi access to additional spectrum requires technical acumen, to ensure that Wi-Fi can share the airwaves without causing harmful interference to other services. That's where our team at CableLabs comes in.
In the US, the FCC is examining how Wi-Fi can share with transportation communications technology in the upper part of the 5 GHz band, an issue they have been looking at for over four years. We've studied this, and we believe spectrum sharing technology supports this proposal. It's time to move forward so that consumers can realize the full benefits of gigabit Wi-Fi.
CableLabs has applied our expertise to questions of spectrum sharing before, with a lot of success. In 2014, we did the behind-the-scenes work to open up the lower part of the 5 GHz band for Wi-Fi in the US. And just last month, the Canadian government followed this precedent.
2) Enable Reliable Coexistence Between Wi-Fi and Other Technologies
Though most people may not think too much about 5 GHz spectrum, those who do, probably think of it as Wi-Fi spectrum. That's understandable since there are literally billions of Wi-Fi devices out there. However, more accurately, it is unlicensed spectrum (or license-exempt, in Europe). Meaning, other technologies also use the same frequencies.
Unlicensed spectrum is becoming more popular, and new technologies are moving in. Those that have a similar usage pattern are likely to run into Wi-Fi. Therefore, these new technologies need to be designed to play nicely, just as Wi-Fi is designed to do with its listen-before-talk protocols. Coexistence between technologies in unlicensed spectrum is of paramount importance to ensure that consumers win from new wireless innovation.
The leading case in this area is, of course, LTE-U, which we've written about extensively. CableLabs worked diligently to surface problems with LTE-U coexistence technology and led industry-wide efforts in the Wi-Fi Alliance to develop tests that can verify how well LTE-U equipment shares spectrum with Wi-Fi before it hits the street. Industry collaboration is an effective means of addressing coexistence issues and mobile carriers have stated that they will stick with the results of that process. We have since seen LTE-U devices approved after going through the tests.
The LTE-U story is, for the most part, a good example of how industries can come together to protect consumers that rely on unlicensed spectrum. However, the level of collaboration seen since then has, unfortunately, diminished significantly. Specifically, there isn't visibility into how the industry-agreed coexistence tests are implemented and used. No LTE-U vendor has released the results of its coexistence tests, even though they are happy to tout that they have passed with flying colors. Transparency is important to validate coexistence performance and mobile carriers and vendors should be more forthcoming.
Beyond LTE-U, which is a proprietary and non-standard technology aimed at unlicensed spectrum, we have LAA-LTE, which is the global standard version developed at 3GPP. There's more reason for optimism around LAA coexistence since it uses listen-before-talk etiquette similar to Wi-Fi. But, when it comes to validating that optimism through coexistence tests, the work at 3GPP has been sorely lacking.
Just a couple of weeks ago, a key 3GPP working group produced what it deems to be final coexistence testing guidance associated with LAA (To read more download here). This work product does little to reassure consumers that rely on unlicensed spectrum. The guidance recommends only limited testing, which will not come close to approximating real-world technology interactions. Additionally, mobile carriers and vendors may not follow even this limited guidance since it is completely optional under the 3GPP specification. It is important that we get coexistence right since new technologies are coming,  MulteFire, eLAA, and 5G, that will also use unlicensed spectrum alongside Wi-Fi.
These are our two big World Wi-Fi Day resolutions. Help us celebrate World Wi-Fi Day by commenting yours below. Be sure to check out our blog posts "Solutions for Whole Home Wi-FI Coverage," Carrier Wi-FI is Now Certified Vantage" and "Multiple Access Point Architectures and Whole WI-Fi Home Coverage" to read more about how CableLabs is engaged in Wi-FI efforts and do our best to protect consumers, making new wireless innovations a win for everyone!
Culture
CableLabs Loves Pedal Power: Our Bike to Work Day Story
It's that time of year again! While most of the country celebrates Bike to Work Day in May, Colorado waits for the snow to melt and designates every June as Bike to Work Month and June 28th, 2017 as #BikeToWorkDay. Whether you bike for health, to get to work, preserve the environment, or simply for fun, Bike to Work Day is a unique opportunity to celebrate the power of two pedals.
CableLabs has made cycling a priority at our workplace and is excited for our employees to take part in this year's festivities. Watch the video below to find out more about CableLabs' bike to work day story.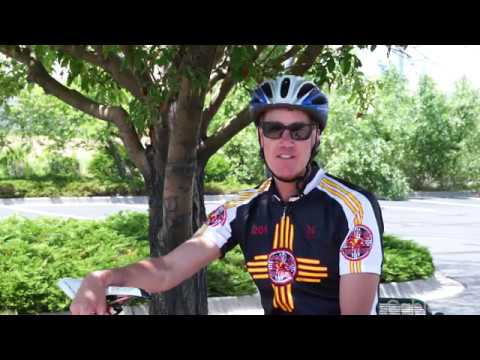 --
With more than 30,000 Coloradans hitting the streets on two wheels in 2016, Colorado hosted the second-largest Bike to Work Day in the nation last year. Summer's here, so dust off that bike and register today to join CableLabs' employees on the Colorado bike lanes and trails for #BikeToWorkDay 2017 to make this year one for the record books. Click here to see a list of Bike to Work Day events in your area.
To learn more about the benefits of bicycling to work, school or errands, don't forget to check out the Colorado Department of Transportation's website.
News
Arianne Hinds Honored as the 2017 WICT Rocky Mountain Woman In Technology
Last week, our very own Dr. Arianne Hinds received the prestigious 2017 WICT Rocky Mountain Woman in Technology Award. WICT is a national organization for Women in Cable Telecommunications, and the Rocky Mountain chapter is one of the largest and most influential of all the chapters. CableLabs has been a strong supporter of WICT for many years and is thrilled for Arianne to receive this recognition.
Dr. Arianne Hinds has over 25 years in the industry in the areas of image and video compression, including MPEG and JPEG.  She currently serves as the head of the United States delegation to MPEG, as the Chairperson of the L3.1 Committee for United States MPEG Development Activity for the InterNational Committee for Information Technology Standards.
She is the lead inventor on several image and video compression patents, including four patents that are essential to a MPEG video standard (ISO/IEC 23002-2), for her work on fixed-point implementations of the Discrete Cosine Transform and Inverse Discrete Cosine Transform (DCT/IDCT); the same DCT/IDCT topic also served as the basis for her Ph.D. thesis. She has 17 patents issued so far and several more pending.
In her current role in the Office of the CTO, she is responsible for developing the strategy for CableLabs' participation in 32 standards development organizations, industry consortia, and other technical fora. The resulting strategy is then shared with CableLabs members to facilitate alignment on key strategic goals:  drive scale of technologies important to cable, create interoperable solutions that drive vendor diversity, improve the ability for our cable members to compete, and assess new technologies relevant to the cable business.
Arianne's background as a video compression subject matter expert and her ability to drive consensus in challenging situations has profoundly increased the impact that the cable industry has on many video-related specifications, including MPEG and SCTE standards. As an example, she has been successful in driving cable-friendly requirements into adaptive bitrate specifications such as MPEG DASH and HEVC.
Arianne is also passionate about getting more women into computer science and engineering fields. She serves on the CU Boulder Computer Science Department Advisory Board and works to inspire more women to major in Computer Science (they are currently at an abysmal 15% female enrollment in the CU Computer Science Department!)
The WICT Rocky Mountain Woman In Technology Award recognizes a woman who has made significant contributions to her organization's success and the industry through her impressive technical knowledge and accomplishments, or expertise in bringing new products or business to fruition. Honorees must be leaders in their fields and exemplify the WICT Touchstones of Leadership (always a good reminder of important traits for anyone in the industry):
WICT Touchstones of Leadership:
Touchstone 1: Know Yourself; what you stand for and where you are headed
Touchstone 2: Communicate with passion and poise
Touchstone 3: Listen with more than just your ears
Touchstone 4: Connect to your peers, your industry and everything around you
Touchstone 5: Be a Catalyst and set the wheels of change in motion
Touchstone 6: Be Fearless and confident in your convictions
Touchstone 7: Inspire and others will follow
The WICT touchstones of leadership are great guidelines for everyone to follow. Click here to read about these touchstones in detail.
Arianne received her award along with a number of other deserving industry colleagues at the WICT Rocky Mountain Walk of Fame gala, where over 680 industry professionals gathered to honor these inspiring women. CableLabs congratulates Arianne and all the 2017 WICT Rocky Mountain Walk of Fame honorees!
--
To find out more about Arianne's research read her blog post The Search for Royalty-Free Video Codec. You can also read some of her many publications by clicking here.
Virtualization
5 Things I Learned at OpenStack Summit Boston 2017
Recently, I attended OpenStack Summit in Boston with more than 5,000 other IT business leaders, cloud operators and developers from around the world. OpenStack is the leading open source software run by enterprises and public cloud providers and is increasingly being used by service providers for their NFV infrastructure. Many of the attendees are operators and vendors who collaboratively develop the platform to meet an ever-expanding set of use cases.
With over 750 sessions, it was impossible to see them all. Here are my top five takeaways and highlights of the event:
1. Edward Snowden's Opinions on Security and Open Source
In the biggest surprise of the event, Edward Snowden, former US NSA employee and self-declared liberator, joined us over a live video feed from an undisclosed location. He talked about the ethics and importance of the open source movement and how open source can be used to improve security and privacy.
Unlike vulnerabilities in proprietary software, those in open source are transparent. As a result, the entire community can learn from these exploits and how to prevent them in the future. Though not mentioned by Snowden, his rhetoric brought to mind the work done to secure OpenSSL after the heart bleed vulnerability was made public. This changed the way that core projects are managed. Snowden mentioned Apple's iPhone as an example where vulnerabilities were found and the solution was not transparent:
"When Apple or Google has a bug, not only can we have no influence over the cure, but we don't know anything about the cause and we don't know what they have learned in effecting a cure. So, it's not possible for everyone to use that knowledge to help build a better world for everyone."
His talk brought applause from the audience and was a call to action as much as it was informative.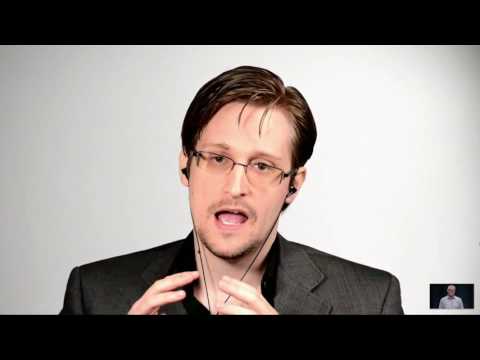 2. OpenStack is Helping Make the World Safer
The U.S. Army is using OpenStack to rapidly deliver the required curriculum for cyber command training and saving millions of dollars in the process. Using software development as an example, they created an agile development process where the instructors can improve the course rapidly and presented an example of their deployment of different virtual machines with malware and threat detection software. Instructors are able to create new content by submitting code to a source code repository and have it approved in less than a day. The new content is also available to graduates of the course in support of ongoing training. As a taxpayer, I can only hope that the other branches of the military will follow the Army's lead in delivering the same innovative philosophy and process. These processes employed by the Army can be leveraged by service provides to deliver new services, apply security patches, and remedy service disruptions.
You can watch the keynote here and the in-depth talk below: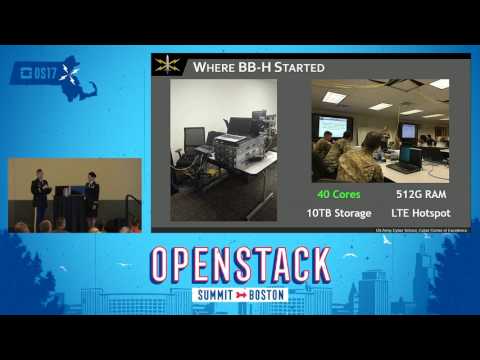 3. Lightweight OpenStack Control Planes for Edge Computing
OpenStack was designed to run large clouds managing thousands of servers in traditional data centers. Running OpenStack on a single local server allows service and OTT providers to manage CPEs using the same toolchain for managing VMs in their hosted cloud solutions.
Verizon's keynote highlighting their uCPE is available here.
4. Aligning Container and Virtual Machine Technologies
My favorite forum session was a discussion to align VMs and containers. Containers address the application configuration and management challenges that are not as easily addressed with virtual machines. OpenStack can be used to manage the dependencies that containers need to run. In addition to the general summit proceeding, OpenStack has a forum format. You can learn more about the format here.
Leaders from both the OpenStack Nova team and the Linux Foundation's Kubernetes were on the panel. Kubernetes performs many complementary and some overlapping tasks as OpenStack. Because Kubernetes was developed several years after Nova, they improved on some of the similar features.
CableLabs hosted an OpenStack Users Group meeting recently on the same subject called "OpenStack & Containers: Better Together".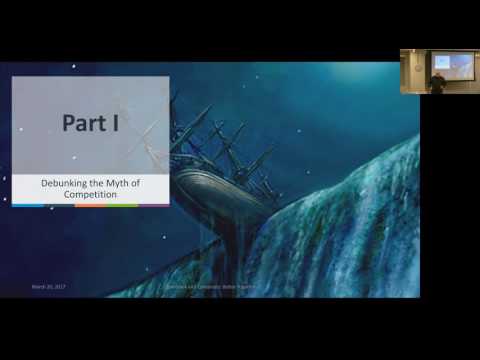 5. Data Plane Acceleration 
With the growth of OpenStack in the service provider space, the focus to move packets from point A to point B is as critical as ever. Open vSwitch continues to be a popular choice, and with the addition of DPDK support, they are reducing the latency involved with process packets in a virtualized network. Tapio Tallgren, the chair of OPNFV's Technical Steering Committee, provides some results of testing DPDK with OPNFV. As many of you may know, CableLabs SNAPS project leverages OPNFV as a foundation. The Yardstick performance testing project, which Tapio discusses in his blog post Snaps-OO Open Sourced Collaborative Development Resource, is in the process of migrating many of their scenarios to leverage our SNAPS-OO utility.
FD.io is the newest player for accelerating the data plane. Their testing results in the lab are remarkable, and we are beginning to see some adoption for use in production. There was even a 1-day training session dedicated solely to FD.io.
With demos, product launches, and informative talks, OpenStack Summit Boston 2017 was a huge success. I hope to see you at the next one! If you have any questions about OpenStack don't hesitate to leave a comment below.
Innovation
Innovation Boot Camp May 2017: Is This Really a Boot Camp or an Innovation Cruise Ship?
Last week 12 brave souls embarked on a journey to learn the ways of innovation, push themselves to generate breakthrough ideas, and pitch those ideas to a panel of professional investors - all in less than 5 days!! The experience is called Innovation Boot Camp and only occurs 2 times per year, typically in the Denver Area or Silicon Valley. The theme of this Boot Camp was Wireless Mobile Services: Taking Innovation from Theory to Reality. CableLabs hosts this one-of-a-kind hands-on experience with the help of battle-tested innovators who share the strategies, structure, and secrets of going beyond the obvious....or is it more than that?
The unknowing recruits
The brave 12 entered the boot camp strangers, but with a common desire to learn and BE innovators. One of us was even back for a 2nd time ready to take his practice to a new level. Through our shared experience and the challenges of going beyond our comfort zones, we became fast friends, had fun, and are now part of a growing "innovation boot camper community" from within the Cable/Wireless industry and beyond. (Did I mention the all-inclusive nature of the event?  Whoa!) We enjoyed great meals and were transported by Limo Vans to San Francisco for amazing visits to Autodesk & Salesforce to learn not only HOW these iconic companies innovate, but also to get a glimpse of the all-important mindset of an innovator.
The teachers arrive when the student is ready
The boot camp staff was impressive. They challenged and cheered us along doing the work and practicing breakthrough innovation each day. Our Top Gun instructor was the renowned innovator, best-selling author, and CEO of CableLabs, Phil McKinney. He shared his FIRE framework, his daily innovation practices, and stories that would curl your toes. He also did strategic flybys all week that gave us the opportunity to easily connect with and observe a great role model.
Next, we got to work with Phil's team of experts (directed by Christian Pape, CableLabs VP Innovation) and immediately applied new skills in FOCUS, IDEATION, RANKING, and EXECUTION in a well-orchestrated set of exercises and drills. (This was NOT a simulation!!!) We focused on "Mobile Wireless Services" and received a precision briefing from Industry Expert, Vijay Venkateswaran of Viventum. Within hours we were dining with real consumers validating the big problems we sensed needed to be solved — for those who rarely speak to customers, this was a rare treat.
The transformation
Many of us could barely sleep that night with visions of invention dancing in our heads.  (That's a good thing!)  The transformation had officially begun.  The next day, we ideated and ranked until our brains were ready to explode.
We were placed into squads (smaller teams) and had to learn fast how to give our best, collaborate, and help each other generate success. It was both intense and exhilarating at times. Later that night we attended a public pitch night (one of many that occur nightly here in Silicon Valley). It was kind of like watching Shark tank, but LIVE! We saw four interesting companies practice the "Art of the Pitch" to a panel of seasoned investors. After witnessing this, we knew what we were in for — the next stage of our journey, developing our chosen breakthrough idea far enough to pitch it to actual investors and innovation mentors.
But not to worry, our boot camp leaders ensured we were well equipped for the challenge. With additional briefings from a Design Thinking Expert Scott Underwood, Intrapreneur extraordinaire Harry Sang and Pitch Meister/CEO of UpRamp, Scott Brown we became clear, creative, and confident. On the LAST day, our four squads delivered impressive pitches and answered thoughtful questions from a savvy panel. It was a remarkable experience watching people go from strangers to visionaries. All I can say is — Wow!!
What was that??
So, is Innovation boot camp truly a boot camp of intense training with top guns OR a cruise ship on an all-inclusive voyage for the innovation experience of your life.? I think it's a bit of both. Once you innovate this way, you can NEVER go back to the status quo! And, you build relationships that are memorable, as you do get to know people a lot better than in a typical conference setting. To learn more about past Innovation Boot Camps, see our blog posts Innovation Starts Now and Learning to Innovate: The Innovation Boot Camp.
Please plan to join a future "Innovation Boot Camp," so you can bring the innovation mindset and practice back to your world, and join our innovative community.  Stay tuned for Fall 2017 dates in the Denver/Boulder area of Colorado.
Michelle Vendelin just joined CableLabs last month and was tossed almost immediately into Boot Camp.  She is the Director of Innovation Services working with CableLabs and the member community to take Boot Camp and future Innovation Services to new heights. She is eager to hear ideas, feedback or interests, so please don't hesitate to reach out directly or share your questions/comments. 
Innovation
NCTA & CableLabs Hosted The Near Future Conference & Delighted the Crowd
Today's event brings together innovators who will share with you the near future. A future that will build upon networks that we as an industry are already building.
- CEO and President of CableLabs Phil McKinney, The Near Future 2017
What does the near future look like? Make no mistake - it's already (virtually) here. It unfolded before our eyes on April 27, 2017, at Union Market Dock 5 in Washington DC at the first Near Future forum. Co-sponsored by NCTA (The Internet and Television Association) and CableLabs, the immersive experience was created to showcase next generation technology enabled by the cable industry.
Attended by a mix of technology professionals, visionaries, policy experts, and media leaders, the event featured a wide range of speakers and live demos. These included virtual, mixed and augmented reality, an 'intelligent agent' (AI precursor), an autonomous vehicle, and next gen (non-VR) video exhibits exploring the four pillars of human technological interconnectivity - the way we live, work, learn, and play. All of which are powered by cable broadband.
The day opened with NCTA President and co-host Michael Powell declaring it the "un-conference". Rather than scripted interviews and lengthy speeches, audience members were invited to interact with some of the awe-inspiring technologies that massive bandwidth and computational power make possible. Attendees could fly over city landscapes using their arms and legs with Birdly, explore a model of Local Motors' 3D printed self-driving shuttle bus named Olli, fly through space with Positron's egg-shaped Voyager Platform, explore 3D buildings and cities with Taqtile's 3D "HoloMaps", or interact virtually with a holographic projection of a Holocaust Survivor in real time.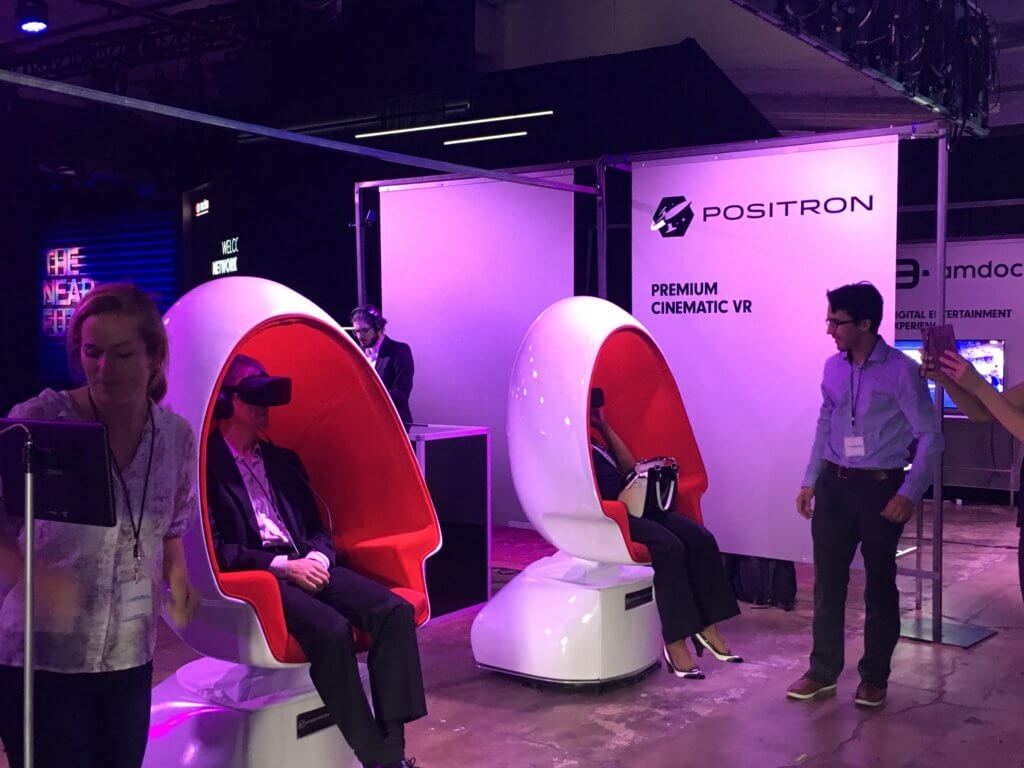 The highlights of the day included conversations with the visionary thinkers at the forefront of these emerging platforms. Beginning with PLAY, Google VR Senior Engineer Paul Debevec waxed poetic about cinematic virtual reality technology and light scanning to digitize humans. This technique was used in some of Hollywood's biggest blockbusters and the first ever 3D presidential portrait. He went on to explain that the digital faces created for movies, television, and video games are now so sophisticated that photorealistic environments in virtual reality will soon be available.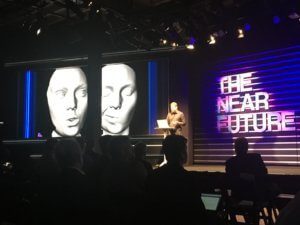 Ted Schilowitz, a futurist for 20th Century Fox, emphasized that society is more ready for VR than ever due to our reliance on smartphones for everyday tasks like memory and directions. Senior Vice President of Technicolor/MPC Timothy Dodd highlighted the potential of mixing virtual reality and game engines, changing the color of a Camaro on screen and video in real time with no latency.
Taking us to WORK, Eric Yan, CEO of Zoom, explained how VR will transform video conferencing and the remote workplace by enhancing collaboration and engagement among team members. Ricardo Poupada, CEO of 5th Wall, a virtual and augmented reality marketing studio, talked about how immersive VR will revolutionize the human experience in everything from retail to real estate to medical services to entertainment.
Chief Technology Officer of IBM Watson, Rob High, invited the audience to go back to school in the LEARN segment. He demoed a future classroom, where, through the power of AI, instructors transformed into the greatest thinkers throughout history. In the same vein, David Traum, director of Natural Language Research at USC Institute for Creative Technology, spoke about students learning history in real time from real people, using the virtual reality Holocaust survivor as an example.
In the LIVE segment, Dr. Wyatt Decker, Emergency specialist and VP at the Mayo Clinic, emphasized the need for 3D printing, virtual reality, genomics, robotics, and data mining to revolutionize the medical industry - creating low-cost patient-friendly solutions in the process. He used the examples of biomimicry of robotic limbs for amputee patients, 3D printed organs, and functional MRI's. Audience members watched in wonderment as a video was shown of a patient having brain surgery while playing the piano. This allowed surgeons to stay away from the structures involved with the piano playing while removing her brain tumor. To read more about the connection between cable and healthcare read our blog post: Cable Connects with Health Care by CableLabs CTO Ralph Brown. 
The Near Future emphasized that broadband is the catalyst for innovation in services and apps. The demos and speakers all highlighted the amazing technology we have in the present and the future possibilities of the high-speed, low latency networks that connect our homes, businesses, and mobile devices. The spirit of the forum was reiterated by host Kym McNicholas at the closing of the event: "The key is to be proactive, not reactive. Don't let what you don't know get in the way of innovation. It's this out of the box thinking that makes the impossible, possible."
This conference was based on our Near Future video. 
--
For more information on cable broadband, policy, and network innovation outpacing application innovation check out this Insights paper we wrote on the gigabit evolution and read this interview with CEO & President of CableLabs Phil McKinney. If you'd like to know more about the Near Future event visit TheNearFutureNetwork and NCTA's Twitter feed @NCTAitv. You can watch the conference in its entirety below.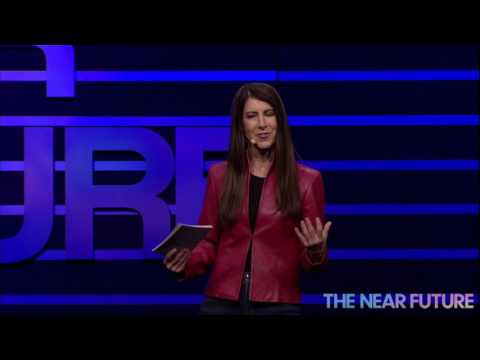 News
CableLabs Goes Down Under
In a bit of alright, CableLabs recently welcomed Australia's National Broadband Network (nbn) – as our 56th member — and our first in Australia.  CableLabs now has members across five continents — adding Australia to Asia, Europe, North America and South America.
Established by the Australian government in 2009 to design, build and operate Australia's new broadband network, nbn is unique among CableLabs members as a Layer 2 network which wholesales access to Retail Service Providers (RSPs).  With the nbn network currently passing 4.6 million premises, approximately 50 RSPs are providing service to 2 million end user customers.  nbn plans to extend its network to 12 million premises by 2020 – and will serve 8 million end user customers through its RSPs.
nbn is unique in another fundamental way.  It is comprised of several heterogeneous network technologies, including fixed networks employing HFC, DSL and fiber (FTTx), together with wireless networks (fixed and satellite).  Through a strategy titled "Multi Technology Mix," nbn is a "network of networks" which integrates and optimizes these technologies to maximize speed of rollout, optimize economic return and enhance flexibility. This flexibility is at the heart of nbn's strategy to provide access to fast broadband to all Australians as soon as possible.
By the end of 2018, nbn will deploy DOCSIS 3.1 in its HFC network, joining a growing number of CableLabs' members across Canada, Europe and the U.S. who are deploying DOCSIS 3.1 multi-gigabit technology.  These deployments will help deliver new customer experiences that are faster and more efficient. Examples of the improved experience include:
10Gbps downstream and up to 1Gbps upstream network capacity
Improved responsiveness for applications such as online gaming and video streaming
Ability to transmit up to 50 percent more data over the same spectrum, on existing HFC networks
Increased cable modem energy efficiency through advanced energy management protocols
For more information about nbn, please visit http://www.nbnco.com.au/corporate-information/about-nbn-co.html.
Healthcare
Medical Grade Connectivity: How IoT Drives Digital Transformation in Healthcare
The connected world that is enabling the digital transformation of our lives and society is pervasive. So often, people view the radical transitions as dehumanizing – that technology moving us further from each other, making our relationships more distant and our interactions impersonal. However, this really doesn't hold up to close scrutiny when we consider the context of our whole lives. We've never been so connected to people and information – and we are becoming more engaged every day. We are able to stay in touch with family and friends more easily; share experiences even though distant; share intimate ideas over phones even when sitting next to each other. Like so many important areas of our lives, the realization of the connected world is also transforming healthcare. CableLabs hosted an Inform[ED] symposium to investigate how connected healthcare is evolving and what technical challenges it must overcome. Attended by a fantastic mix of technical professionals, visionaries, and subject matter experts, the overwhelming consensus was that emerging technologies and pervasive networking will reinvent healthcare. The result will be an even more humane and caring system, accessible to more and more people at even lower cost.
The connected healthcare event was opened by Simon Kos, Chief Medical Officer of Microsoft. He set the tone for the day, demonstrating how technology is fundamentally changing society as it becomes more accessible, affordable and capable. His view was on our total health – not just during episodic care with clinicians, but our overall quality of life as we cope with the challenges of living. To organize his storytelling, he used the Quadruple Aim framework and presented examples to examine technology innovation along the dimensions of engaging patients, empowering care teams, optimizing clinical and operational effectiveness and transforming the care continuum. His examples resonated with the views and ideas of other presenters and panelists throughout the day.
Transforming Healthcare Through Interoperability and Data Liquidity
Security concerns are very real, as discussed by a panel of Corporate Information Security Officers (CISOs) moderated by Ram Ramadoss of Catholic Health Initiatives. Panelists included Cyrus Malbari of Abbott, Kathy Hughes of Northwell Health, and Timothy Torres of Sutter Health.  The rash of ransomware incidents against thousands of hospitals globally demonstrates the severity of the threat environment. Yet, as Mr. Ramadoss discussed with his panel, they can't control threats. Rather they work to control weaknesses. Some weaknesses are obvious and yet have been very hard to fully mitigate – phishing, being too open with system administrator privileges, exposing sensitive systems to risks by using them for personal activities such as email. Others are not so obvious. Kathy Hughes pointed out that the focus on care tends to decentralize IT – with the result that a large percentage of devices connected to the care network may not even be known to security teams. Timothy Torres said one way his organization found that works to deal with this challenge was to incentivize purchasing devices through correct channels. The panelists all felt that device security certification could be a major improvement in ensuring securable devices were used to provide care. And they cited potential savings in cyber security insurance as a result.
A discussion point that was visited throughout the day was data liquidity. The concept of data liquidity is not synonymous with interoperability, though related. Rather, data liquidity is about ensuring actionable access to health information by whomever needs it. This is a differentiating challenge in healthcare. As Kerry McDermott and Jeff Smith highlighted in the legal and regulatory panel, medical devices are regulated by a plethora of federal agencies. No other industry has the same mix of privacy and security requirements while at the same the ability to produce such rich and valuable data that, applied to the right algorithms and made available to the right person at the right time can save lives while lowering costs.
Fireside Chat with Ed Cantwell
Ed Cantwell and Ed Miller, both from the Center for Medical Interoperability, observed that interoperability and security in connected devices are interdependent. Security functions between devices must be interoperable, and insecure connectivity doesn't provide practical interoperability. Ed Cantwell went further, describing secure interoperability need to be approached as a utility – a fundamental capability that must exist to support evolving practices in health care. This idea was similar to ideas shared during the IoT Security Inform[ED], where Brian Scriber of CableLabs asserted that code and practices to secure IoT devices and systems should be developed collaboratively and then shared freely.
Ed Cantwell also shared that he thinks blockchain technologies have a role to play here. Blockchains are designed to address trust in a way directly applicable to healthcare, providing a basis for security, privacy, control, transparency, and compliance.
Innovation in Connected Healthcare
The final speakers painted a bright future, discussing in depth how digital transformation will refocus healthcare on the patient, humanizing care. Summer Knight of Firecracker was particularly eloquent, sharing her passion and drive to show how the cable industry can be pivotal in providing medical grade connectivity. She feels that the evolving connectivity will engage and empower individuals and their family as part of the healthcare team as we hardwire humanity at every point of care. Medical grade connectivity can provide the platform for customer engagement and activation, putting the patient in the center of all decisions. The opportunity for contribution from cable is significant. Remote monitoring can reduce costs by as much as $8400/year per patient. Coupled with other critical functions, the near term opportunity for cable operators is over $200 billion annually, supporting a total addressable market of over 170 million people.
This was a very informative event. It brought stakeholders together to chart how we can achieve a bright future in providing secure, connected health. Working together, the cable industry and health care industry can lower the per capital cost of care and we can improve the wellness of populations by making access easier. Medical grade connectivity will improve the patent experience and change how we assess success in providing care as we transition the business focus from fee-for-service to a focus on positive results. We can empower care teams in new ways, ensuring quicker care that allows us to treat patients better and increase the likelihood of excellent outcomes.
Security
The Benefits and Challenges of a Connected World
On April 12, CableLabs hosted an Inform[ED] conference in NYC focused on the emerging IoT security landscape. This open event brought together business leaders, key technologists, and security experts from multiple industry sectors, academia, and government. They shared in-depth views of IoT's evolution and the increasing security, privacy and policy challenges arising from the ongoing and rapidly accelerating deployment of connected devices.
Billions of new devices lead to an increased threatspace
Shawn Henry of Crowdstrike, a retired executive assistant director of the FBI, set the stage for our experts for the rest of the day. His focus and ideas were repeated and supported throughout the event by speakers and panelists. Security threats pose significant challenges to IoT, with real risk to individuals, businesses, and national security. The threats come from terrorist and organized crime groups along with other nation states. New extremist groups such as the Cyber Califate extend activities of terrorists into a cyber Jihad. Organized crime groups focus on theft of personal identifying information they can monetize, targeting capabilities critical to businesses as they evolve extortion.
Criminals target IoT, losing essential data or the ability to use critical devices unless asset owners pay financial compensation to retrieve. A major example is the rash of ransomware targeting hospitals. And, of course, there have been attacks by nation states, notably attributed to North Korea and Iran. All three types of adversaries steal data, change data, and destroy data to achieve their own ends. However, the IoT benefits are worth investment in effort and resources to protect, and IoT security needs to assess the risks posted by bad actors, mitigating vulnerabilities appropriately.
Collaborating on standards and public policy
IoT risk management is also a concern among policymakers, who take notice when insecure devices impact networks and services. Matt Tooley of NCTA discussed with Allan Friedman of the NTIA the agencies' efforts to galvanize all relevant parties toward solutions through a multi-stakeholder process. Gerald Faulhaber of the Wharton School, Chaz Lever of Georgia Tech, and Jason Livingood of Comcast agreed on the need for broadly shared responsibility for IoT security, and Professor Faulhaber noted some form of government oversight may be forthcoming, though the model is unclear. While certification of devices may provide some key elements we need, it's important we understand policy will likely be slow to evolve. This means businesses, including service providers, device manufacturers and others must evolve their security strategies as adversaries evolve their methods of attacking IoT. Industry-driven solutions will continue to provide the most agile responses to new threats.
Threat mitigation
The team of security experts that came together at CableLabs' Inform[ed] event are working hard to manage risks and mitigate threats. We heard great insights from Dylan Davis of RiskSense, Terry Dunlap of Tactical Network Solutions, James Plouffe of MobileIron and technical consultant to the popular Mr. Robot series, Dan Massey of the DHS Security & Technology directorate, Tobin Richardson from the Zigbee Alliance, and Matt Perry from Microsoft also the OCF Board of Directors President. Service provider experts includes Brian Rexroad of AT&T, Clarke Stevens of Shaw Communications, and Rich Compton of Charter Communications. This fantastic body of experts provided substantive insight into the IoT security challenge and what needs to be done to protect our infrastructure, data, and user experiences. One of the common themes of the conference — how to secure IoT devices and the infrastructures that connect them – kept resonating throughout the day. We just need to do it. There aren't that many surprises here — as Brian Scriber of CableLabs provocatively summed up in the final key.
Encouraging manufacturers to implement well designed and securable code, and enabling the security capabilities and features we know to use in other technology areas.
It is critical to protect people and devices during onboarding, the process of joining networks and configuring devices and services properly as they are first installed. We need strong device and personal identity methods, enabled through public key infrastructure solutions.
Our communications and device operations need to ensure confidentiality and integrity while also ensuring appropriate levels of availability.
Finally, devices must be fully supported throughout their life cycle, and this must include upgradable security and dynamic patching of vulnerabilities.
Our industry knows how to do these things — we've got over 30 years of experience securing our networks and IT systems. The lessons learned are still relevant and should be applied to the broader IoT ecosystem. But, we still see common errors like use of known insecure protocols and use of devices that don't require strong authentication, or even include default credentials so anybody knowledgeable of the device can log on. And people can find those devices through services such as Shodan — a very common theme through the day. There are opportunities for improvement such as better measurement and monitoring capabilities. Applying the benefits of data science and big data practices will help detect vulnerabilities and anomalies faster.    Further, highly automated strategies to patch and reconfigure devices and networks will enable us to address threats quickly. Security's goal is to make attacking IoT sufficiently expensive so adversaries lose interest. Make it too hard or too expensive for bad actors to exploit IoT for nefarious gains.
These business, technology and policy experts provided actionable guidance, making this a unique event – and the audience and panelists left positive and confident that IoT security can be meaningfully improved if all parties share responsibility. Working collaboratively, we can ensure our customers have great experiences that enrich their lives. And we know what needs to be done. We just need to get working together to make it happen.
Join us for Innovation Bootcamp
CableLabs CEO Phil McKinney and the CableLabs team will host Innovation Boot Camp in Silicon Valley and provide a highly-focused, hands-on experience to give you the tools needed to identify, develop and pitch an innovation project.