DOCSIS
Validating Cable Modems for DOCSIS® 3.1 PNM Deployment
The cable industry is always trying to find ways to improve service. When the cable industry made proactive network maintenance (PNM) a part of the DOCSIS® specifications, we showed great commitment to service. CableLabs supports that commitment through its work in specifications, and particularly through its PNM project.
This blog entry in our PNM series focuses on cable modem validation. Cable modem (CM) validation is the work to assure that the CMs can fully support PNM. When CMs can be assured to report data about impairments in the network, service providers have a tool for finding and fixing network issues before they impact service. CableLabs built the cable modem validation application (CMVA) to help bring that assurance to the industry.
Validating CM PNM functionality for DOCSIS 3.1 network deployments might seem like a small step in a large technology life cycle. But it's an important step, and one we wish to highlight.
Why is it important to validate PNM data reporting from CMs?
Continuous service improvement: Before deploying a technology, it is important to know ahead of time whether CMs will be capable of supporting network maintenance and troubleshooting. We never want to introduce a new technology that costs more to maintain than the previous. Ideally, a new technology will cost less to build, be less expensive to maintain, and provide superior service. PNM capabilities are an important part of this needed improvement. A consistent approach with CMs is the first step toward CMTS testing and having integrated PNM capabilities for the entire architecture.
Getting ready for future technology evolutions: New DOCSIS 3.1 modems provide more information about the plant and its ability to support enhanced services and deploy new technologies like FDX. This capability can become an important source of information for all sorts of planning and engineering activities. It is a critical first step toward many possible futures for DOCSIS.
Best practices we can share: With a consistent industry approach to PNM data reporting, collection, and certification testing of modems, everyone can validate and verify consistent reporting. Therefore, we can build best practice operation solutions on that strong foundation.
You can't manage what you can't measure, so having modems capable of reporting PNM measurements allows cable operators to manage their networks effectively, inexpensively, and reliably! 
Realize: It's always too late to start thinking about reliability!
You can't add in reliability as if it's a separate feature. You need to design it into the system as early as possible for the lowest cost, or work it in later at a much higher cost. DOCSIS is a sophisticated system, especially 3.1 and Full Duplex DOCSIS. This complexity is why having PNM within the DOCSIS specification is an important move for the industry, supporting its ability to evolve. But, this is only a first step. We need to make sure these PNM capabilities work as intended in systems before we deploy and assure we can take full advantage of the capabilities once deployed.
The Common Collection Framework (CCF) and the Cable Modem Validation Application (CMVA)
CableLabs built two solutions that together help address this industry need:
The Combined Common Collection Framework (XCCF): The XCCF provides management of data requests to network elements, and provides the data to a REST API to support applications of all kinds. The CMVA, one of those applications, uses the data provided by the XCCF to validate modem performance in support of PNM. If you want to learn more about the XCCF, you can read the previous entry in our PNM blog series here, or access the public version of the architecture document here. We are building the future of the XCCF right now, so it's a great time to get involved.
The Cable Modem Validation Application (CMVA): The CMVA allows any of us to test CMs for compliance to DOCSIS 3.1 specifications, specifically the PNM portions. The tests conducted are based on the Acceptance Test Plans (ATPs) supported here at CableLabs, specifically the DOCSIS 3.1 PHY and OSSI ATPs, based on the DOCSIS 3.1 specifications. But not only does CMVA provide concise test results based on these ATPs, but it provides nice graphical output (plots, tables) so you can visually confirm the results too. Sometimes what passes a specification is still not desirable or functional necessarily. Looking at the results is a great way to get introduced to the wealth of data available in DOCSIS 3.1 CMs, allowing the CMVA to be useful toward confirming specific results you may envision for your own PNM deployments. To facilitate that idea further, we are adding to the CMVA a few extra capabilities so that users can test additional PNM workflows, look for test anomalies, or further experiment with PNM capabilities.
We use it…
CableLabs and our subsidiary, Kyrio, are using the CMVA in our own CM certification testing. CableLabs will use it further to explore improved workflows for PNM, in support of the InGeNeOs Forum's planned work on PNM Best Practices for DOCSIS 3.1 technology. Just like the XCCF is the foundation for a lot of PNM related capabilities, the CMVA is a step beyond and toward greater PNM capabilities that support low cost and high effectiveness in DOCSIS 3.1 network deployments.
…Others use it…
We envision a couple of important use cases for our partners.
Vendors can use it to validate their modem for compliance to the PNM portions of the specifications, test chip capabilities, improve firmware, or explore potential PNM developments. We're aware of a vendor using XCCF to test silicon, so, for example, the CMVA could be added to find issues and share them with their suppliers during design testing.
MSOs can verify compliance in their own labs, develop CM builds that help them differentiate, and examine CM sensitivity and capability at PNM tasks and operations workflows. For example, if a particular modem is vulnerable to LTE ingress at the interface, a few lab tests might detect it before deploying the problem, and the CMVA would be one way to detect and display the problem.
…Wouldn't you like to use it too?
CMVA was designed specifically for Kyrio and CableLabs to use in certification testing of CMs, with vendors and members able to use it for their own equivalent needs. But, CMVA is well suited for exploring a lot of other needs. Thus, we look forward to working with you to get the full benefit from the XCCF, CMVA and all the CableLabs PNM developments completed and yet to be built.
If you first just want to learn more, please look for our demonstration video to be announced soon. When you are interested in gaining access or discussing it with me further, please feel free to contact me directly by clicking below.
Legal
How Will the Law Treat Injuries Caused by Autonomous Vehicles?
A version of this article appeared in S&P Global Market Intelligence in April 2018. 
Recently, in Arizona, a self-driving Uber vehicle with a minder onboard struck and killed a cyclist. The deadly accident has raised familiar—and serious—philosophical and legal questions surrounding the rise of autonomous vehicles.
There's an important philosophical debate already being waged over self-driving cars and safety in the wake of this tragedy, but the fact that I'd have to look up the meanings of "deontological" and "teleological" disqualifies me for that discussion. However, I am a practicing lawyer, and although I don't practice personal injury law, I do have sufficient bona fides to opine on tort law and autonomous vehicles.
Tort Law
Culpability in the Arizona crash will be legally decided in accordance with the principles of tort law. A tort is, simply, a civil wrong - that is a wrongful act causing harm to a member of society. This is not to be confused with a criminal act, which requires a mental state and action that causes a violation of a criminal law. Torts require four elements, and all four elements must be met, or you don't have a case:
A civic duty
A breach of that civic duty
The breach of the civic duty led directly to a harm
The harm resulted in damages
Using the framework of tort law, in the event that an autonomous vehicle causes an accident, it is the first two elements of a tort—there was a duty, and that duty was breached—that are significant. In this case, there may be several legal duties.
Uber and Autonomous Vehicle
One legal duty could be found with Uber or the car manufacturer (by "manufacturer," I mean the designer, software provider, and everyone else in the supply chain). Uber and the manufacturer have a legal duty to not design or manufacture a defective product. The question here is whether the Uber self-driving car involved in the accident was defectively designed or manufactured, and whether it was Uber or the car manufacturer that put a defective vehicle on the road.
What makes a self-driving car defective? Answers to that question will be based on the "standard of care." Reviewing the standard of care means understanding what a reasonable car manufacturer and self-driving car modifier would do for safety. Lawyers will review what other self-driving car companies, such as Waymo, have done with regard to numbers and types of sensors, as well as bring in self-driving car experts. More standard questions as to the effectiveness of the car's brakes may also come into play.
The Minder
There are also legal duty questions about the Uber employee who was in the vehicle and who was allegedly not looking at the road at the time of the accident. I would assume the minder was in the car to help prevent accidents. If that's the case, she probably had a legal duty. However, what if she had been in the car for a sufficient amount of time to reasonably become fatigued and had no way of pulling over? Driving long hours is hard enough. Being a passenger—not controlling the car but needing to keep a sharp eye on a road—seems like a monotonous job.
If Uber had the minder in the car too long to be effective, that may be a design defect. On the other hand, if the employee could have pulled the car over to rest, then she may have breached her duty. Going one step further, does Uber or the car manufacturer have a duty to put in a sensor that would detect when the minder became fatigued and instruct the car to automatically pull over?
The Cyclist
The fault is not all on the car manufacturer and Uber. The woman who was killed was crossing a well-trafficked road at night pushing a bicycle. Did she breach a legal duty? If so, and if the court finds that the car manufacturer or Uber breached its legal duty, then it is a case of comparative negligence and the court may reduce the car manufacturer's or Uber's damages in accordance with the amount of negligence of the woman who was killed.
Arizona is a comparative negligence state, which means someone can recover damages under tort even if he or she were 99 percent at fault (compared with Maryland, which is a contributory negligence state, where the plaintiff gets nothing even if he or she is 1 percent at fault). Under Arizona law, however, there won't be any recovery if the deceased intentionally caused the accident—so that raises the question of intent.
More to Come
While the Uber case reached an undisclosed settlement it would be overly optimistic to think that this accident will be the last accident involving a self-driving car. While it's too early to tell how these self-driving car cases will play out in the courts, this is one area of the law that may not need to struggle to keep up with changes in technology (such as privacy law). Traditional tort law provides a legal framework for deciding fault and damages for self-driving cars.
The crossroads of law, technology and society is an interesting place to be. This article is the first part of our legal series by our legal experts at CableLabs examining the impact of new technologies on law and how we live. Make sure to subscribe to our blog to stay current on our legal series.
--
Yes, I am an attorney, but I'm not your attorney and this article does not create an attorney-client relationship. I am licensed to practice law in Colorado and have based the information presented on US laws. This article is legal information and should not be seen as legal advice. You should consult with an attorney before you rely on this information.
Events
CableLabs Hosts "Cyber Risks in an IoT World"
Security provides the fundamental trust that enables the growth of broadband, and as the number of connected devices grows rapidly, all actors must make it a priority. The cable industry's security expertise and investment positions it to play a constructive role in this rapidly evolving, global challenge. Here at CableLabs, we continue to focus on cybersecurity in our innovation and R&D work, and we recognize the interdependence of public policy and technology developments in this area.
In that spirit, we recently hosted an event at our facilities in Colorado entitled Cyber Risks in an IoT World, which was co-presented by the Rocky Mountain Chapter of the Federal Communications Bar Association (FCBA) and Silicon Flatirons. Our primary goal was to shine a spotlight on key elements of federal cybersecurity policy and the evolving risk faced by enterprises in light of the rapid proliferation of Internet of Things (IoT) devices. The event featured Evelyn Remaley, Deputy Associate Administrator at the Office of Policy Analysis and Development of the National Telecommunications and Information Administration, U.S. Department of Commerce, among other notable speakers and attracted over 60 attendees from the local and regional technology policy and legal communities.
CableLabs' Rob Alderfer kicked off the event by laying out the broader context, including the trends that are driving increased risk to consumers and the basic functionality of the Internet.  With the constant barrage of new cyber incidents, often driven by IoT devices vulnerable to exploitation, governments at all levels are taking notice and grappling with the rapidly evolving threat. Cybersecurity is no longer the domain of the IT department, but rather a key area of governance for all enterprises. You can read more about our vision for improving IoT cybersecurity here.
Clete Johnson (Wilkinson Barker Knauer, LLP) provided a primer on federal cybersecurity policy that cast the Internet and enterprise networks as the battlefields, espionage platforms, and crime scenes of the 21st century. The current regulatory landscape can be subdivided into several broad areas: the threat environment, the policy environment, government activities, and the developing policy consensus across government and industry. The threat environment is characterized by the increasing number of more and more severe attacks. These attacks originate from both non-state actors (organized crime groups, proxies for nation-states, hacktivists, and, potentially, terrorists) as well as state actors (Tier I intelligence services and their allies and partners). However, the line between non-state and state actors often blurs and these groups often overlap. Johnson also detailed the developing policy consensus that centers around dynamic, flexible risk management; a shared responsibility across all stakeholders; mutually beneficial public-private partnerships; and a move beyond the "punish the victim" enforcement. This developing consensus is largely embodied in the Cybersecurity Executive Order and its implementation.
Evelyn Remaley (NTIA) delivered the keynote presentation on the Cybersecurity Executive Order, the developing Botnet Report required by the Order, and, more broadly, the NTIA's work in cybersecurity through the multi-stakeholder process. Remaley emphasized that NTIA recognizes the complexity of the ecosystem and sees it as a multi-textured and evolving global system that requires an agile, inclusive cyber policy approach. Two truths underlay that perspective:
To protect innovation, there must be stakeholder-driven policy outcomes that are flexible enough to adapt quickly to changes in technology
No single industry sector or the government will be able to solve the challenges facing the Internet ecosystem, because while the Internet is largely managed by the private sector, governments, civil society, and individuals all have key roles. Successfully addressing cyber threats requires collaborative efforts from across the Internet ecosystem. The ongoing effort to produce the Botnet Report is an example of this collaborative approach in action.
Panel Discussion with Evelyn Remaley
The panel discussion following Remaley's presentation tackled both baseline questions around the incentives at play in the current IoT ecosystem and the upcoming Botnet Report's role in addressing the risk of distributed threats, as well as practical questions about where the policy development process goes after the final report is released. Mark Walker moderated the panel discussion between Evelyn Remaley (NTIA), Michael Bergman (Consumer Technology Association), and Tracy L. Lechner (Brownstein Hyatt Farber Schreck, LLP). The panelists discussed the incentives misalignment that keeps a significant number of IoT providers from investing in better device security, including the perception that consumers do not place a significant value on security and that increased security comes at a significant cost (time and/or money). They also discussed the availability of effective security controls and the various industry efforts to drive increased adoption of those controls.
Panel Discussion on Risk Landscape for Enterprises
The final session entitled The Risk Landscape for Enterprises: Attacks, Recovery, Liability, and Compliance covered the cybersecurity threat landscape from the enterprise perspective. This panel was moderated by Blake Reid (University of Colorado Law School; Silicon Flatirons) who lead the discussion with Paul Diamond (CenturyLink), John Diana (LogRhythm, Inc.), Ryan Howe (Webroot, Inc.), and Deborah Shinbein Howitt (Lewis, Bess, Williams & Weese, P.C.). The discussion focused on the challenges enterprises of all sizes face when tackling the rapidly changing cybersecurity risk landscape, including limitations on resources and talent, as well as the task of understanding and complying with the numerous legal obligations coming onto the scene. Much like developing a cybersecurity program, building up the required legal policies begins with identifying the most critical data a business handles (e.g., healthcare information, social security numbers, credit card information) and then creating incident response plans that meet the most stringent obligations in those areas first. The NIST Cybersecurity Framework was highlighted as providing an enterprise with a structured approach to assessing cybersecurity risks and developing a robust cybersecurity program that matches its unique needs.
As CableLabs continues to focus on developing new and innovative security technologies, we must continue to ensure we have a sound understanding of the rapidly evolving cybersecurity policy landscape, both here and abroad. But, just as importantly, policymakers should have a sound understanding of current and developing technologies. Events like this help bridge those gaps in understanding.
Technology
Catalysts and Building Blocks: Emerging Technology Timeline
App Developers—welcome to your future. Significant advances in the sciences and quantum computing will allow you to create and deliver breakthrough experiences in a highly secure fashion more quickly. While the collapse of Moore's law may worry some, advances in fundamental science and technology will continue to enable exponential shifts in the solutions landscape. Near instantaneous processing speeds and intelligence at the edge will allow you to accomplish interactivity and deliver advanced services that would have previously been clunky at best or altogether impractical. The era of enhanced productivity powered by the network is here.
In part 2 of our Emerging Technology Timeline series, we continue along the innovation arc, discussing the implications of a host of new technologies and solutions built upon them, which are expected to drive fundamental shifts in the economy and society.
Some of what intrigues us:
Bending the rules, literally, with metamaterials. Human engineered metamaterials supplementing and eventually supplanting natural resources to enable game-changing results in a broad range of industries, including but not limited to communications, healthcare, the military, and athletic apparel.
A more secure world. New quantum information processing (QIP) techniques, combining computer science with quantum physics to accelerate information processing, and processing of complex algorithms, where classical computing would fail.
Synthetic DNA based data storage. Biologically inspired, synthetic DNA, becoming the archival medium of choice to store the tsunami of data created year after year.
Self-organizing networks: Self-organizing "SWARM" networks, inspired by nature, which can learn to optimize resources on their own.
Not impressed yet?
The power is actually combinatorial. Multiple catalysts combined in new ways will change your capacity to innovate and ignite activity at all levels. How do we know? It's happened again and again. Look no further than last year for a prime example—2017 witnessed a substantive start for industries to introduce voice interfaces into their solutions and AI-based personal assistants into their customer support functions. Powered by advances in natural language processing and speech recognition, Google and others now achieve a 95% + speech recognition accuracy rate. Imagine what will come by coupling new emotion detection algorithms, which sense everything from inflections in voice to non-verbal facial cues.
What catalysts will stand out in the coming years? Some of the Catalysts & Building Blocks detailed below are merely the beginning.  
Quantum Information Processing
Quantum Information Processing (QIP) will allow app developers to solve problems faster than ever before. Based on the novel encoding of data on qubits, QIP can solve combinational optimization problems much faster (and in an unconventional fashion) than classical information processing. With Quantum technologies, application developers will be able to build faster machine learning algorithms and analyze streams of data instantaneously.  While qubits are inherently unstable, and their applications are in the early days of development, we believe the long-term potential is significant. The recent implementation of a quantum neural network (QNN) prototype by NTT, operating at room temperature, shows how QNNs can solve problems thousands of times faster than classical computers. Quantum Computers are expected to also enable significant advances in real-time and secure cryptographic key exchange. With capabilities like these, new real-time end user and business-oriented capabilities embedding complex security algorithms and artificial intelligence capabilities can be brought to market.
Biological Storage
Worried about the explosion of data and our ability to store it, replicate it at the edge, and secure it? Biology might have the answer. Biologically inspired storage systems will be able to hold petabytes of data encoded in "nucleotides" on a single gram of synthesized DNA. The actual numbers are astonishing: theoretically you could store one exabyte of data (equivalent to one billion gigabytes) per cubic millimeter. As a stable medium, DNA is also capable of preserving data for hundreds of thousands of years with minimal power.
Looking for more secure encryption of data? DNA encoded sequences may hold the key to a new paradigm of secure data storage, including cryptographic keys exchanged using Quantum Computers. While core problems still exist, such as the cost to write DNA and problems associated with accessing it efficiently, industry and academia are hard at work to bring DNA based storage into the mainstream.
Metamaterials
Countless new solutions and capabilities will be enabled by metamaterials, designed to exhibit chemical and physical properties not found in nature, courtesy of clever engineering. These materials, which will be stronger, more flexible, and lighter than ever before will enable advances in antennas and communications technologies, immersive displays, bio-sensing capabilities, and stealth "cloaking" applications. Recall Harry Potter's invisibility cloak. Similar "cloaking capabilities" will become a commercial reality. Healthcare applications and services will also be built on biosensors comprised of sensitive "Metasurfaces" which can detect biomarkers in the early detection of certain cancers. 
Imitation in Action
UC Berkeley's Swarm Lab is examining what can be leveraged from the world of nature into future theories for data flow and network efficiency. Based on the swarm behavior of animal species, like ants, herds or flocks of birds, swarm networking aims to enable the network itself to make better real-time, autonomous decisions (improving efficiency and QoS).
Capitalizing on the Art of Integration
The ability to integrate these emerging technologies and apply them to use cases and business solutions beyond the sciences is not only compelling, rather it suggests app developers will want to staff up with core scientists, develop partnerships with labs, or find other means of not only staying abreast of developments but also harnessing their true potential. While new networks will emerge and support advanced solutions, the importance of the ecosystem and collaboration across industries is essential. CableLabs is developing the network requirements and new architectures to enable the rapid adoption of these technology enablers by solution developers like you. To see the entire landscape of catalysts we've profiled, visit our Emerging Technology Timeline. In our next installment on this series, we will discuss the impact of emerging technology in immersive media and the potential for new end user experiences.
What will you do with the plethora of new technologies? How will you harness their potential in your product roadmap? Want to collaborate with a global innovation lab powering the next generation of applications on the network?
Contact us today and find out how we can help you develop these technologies which will fundamentally change the way your end users behave and the way you will interact with them.
About the Authors
Anju Ahuja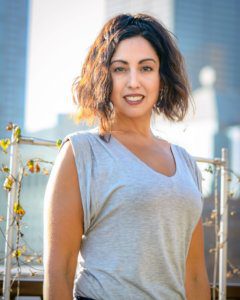 In our ever-evolving marketplace, Anju believes that taking a "Future Optimist" approach to solving challenging problems manifests solutions that benefit both the individual and the enterprise. Today Anju takes this approach to answer questions for emerging technologies like AR, VR, MR, AI and how they will work with traditional media, communications and the broader global cable industry. As Vice President of Market Development and Product Management, Anju leads the team whose charge is to enable transformative end user experiences, and revolutionize the delivery of new forms of content, while also unleashing massive monetization opportunities. Anju also serves on the Board of Directors of Cable & Telecommunications Association for Marketing (CTAM) as well as the President's Advisory Council of Northern California Women in Cable Telecommunications (WICT). Silicon Valley Business Journal Women of Influence 2018 honoree.
Martha Lyons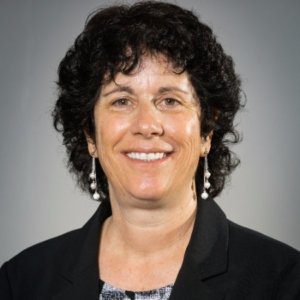 Inventor, Futurist and Technologist, Martha Lyons is the Director of Market Development at CableLabs. With a wide-ranging career at Silicon Valley high tech companies and non-profits, Martha has over two decades of experience in turning advanced research into reality. A leading authority in the initiation and development of first of kind solutions, her current focus is the identification of industry-leading opportunities for the Cable industry. She is personally interested in how advances in the areas of intelligent agents, Blockchain, bioengineering, novel materials, nanotech and holographic displays will create opportunities for disruptive innovation, to the delight of end users, in industries ranging from healthcare, retail, and travel to media and entertainment. When Martha is not inventing the future, she enjoys disconnecting from technology and spending time outdoors, preferably near some body of water.
Events
Connect[ED] Forum 2018 is Tomorrow
On April 4, the cable ecosystem is coming together to connect, as we do once a year, for a soup-to-nuts overview of the cable industry. Cable operators, device manufacturers and providers of products or services for IoT, security, medical and network technologies are arriving in Boulder, Colorado to participate. Senior Executives from CableLabs member companies will discuss their strategic plans and directions in keynote presentations. Developers, engineers and system architects will come together to envision next-generation technology that will shape consumers lives for years to come.
Why we are hosting Connect[ED] 2018
At CableLabs, we believe no one has the power to predict the future, but if we put our minds together we can see where the trends are leading us. By collaborating and sharing information we can build upon each other's discoveries and breakthroughs toward a better, more interconnected tomorrow. It's a win-win for everyone.
Here are just a few things you can expect to take away from this year's event:
See what we are up to at CableLabs, Kyrio and UpRamp
Our research and development team will walk you through the latest technologies we have in the works. This confidential information can provide invaluable insight into the direction of the industry and help you align your business efforts with the latest trends. There will also be plenty of opportunities for input and collaboration. Learn how Kyrio and UpRamp can support your plans for products and services.
Learn about the latest in all things wireless and what it means for the cable industry
See what's next for Wi-Fi, LTE, 5G and more. As we move toward an increasingly wire-free future, innovations in this field are instrumental in building the hottest "it" products of 2018 and beyond.
Get vital updates on the latest wired access network technology including advances in fiber optics
As more and more bandwidth-hungry products hit the market, our cable networks have to become more future proof, allowing us to send and receive more information than ever before. We'll talk about Full Duplex DOCSIS® 3.1 specifications, Coherent Optics and other technologies that make that happen, including interoperability and certification. 
Check out Kyrio's state-of-the-art facilities and test house
We invite you to take a tour of our 14 000 square-foot lab designed for device and security testing, among other things. The lab features a wide array of technologies worth over $20 million, including a variety of wired and wireless networks, an anechoic chamber, a CMTS, Ixia IXChariot and IXVeriWave software and octoBox testbed.
Why this year is different
Change: We've changed the name of this conference to Connect[ED] because it's all about us – all of us – being connected to each other. We are not the same CableLabs we were four years ago or even two years ago. The cable industry is changing rapidly and as a result, CableLabs, Kyrio and UpRamp are evolving to support the cable industry. CableLabs has always encouraged a healthy ecosystem of suppliers and network operators by working together to connect the world. We've invited our members and your customers here to discuss what they are doing in both technology and strategy.
Transparency: As one step towards being better connected, we will share with you the changes at CableLabs and what that means for you. We're going to be showing you our Innovation roadmap and telling you how to get involved. We also plan to address you directly throughout the day and provide an opportunity at the end of the day for feedback based on what you've heard.  
Value: We wouldn't be here without our member companies and vendors and we look forward to working with you to build a more connected future.
The industry cannot be successful without you and we look forward to working with you to build a more connected future. We hope this gets you excited about our upcoming event and we hope to see you there! Further details can be found here. Online registration closes today at 5pm, but walk-in registrants are also accepted.
Events
The Rise of Autonomous Bots and Vehicles
I live in Los Altos, California, a small town in the heart of Silicon Valley. I've been an early adopter of autonomous bots and vehicles—voluntarily and involuntarily—for over 5 years.  I'm talking about a new class of appliances, I call them "Autonomous Citizens," that have both permission and ability to move autonomously completing tasks in my home, at work or in my community.
When these autonomous creatures first showed up in my world, I was in awe and had some trepidation, but today I live with them without a great sense of novelty -- they do their thing and I do mine. It's weird to admit this, knowing the rest of the world isn't having such a "First World" experience.  But, given my journey so far, I believe it will be less than a decade before the rest of the world feels the same way.
I predict, autonomous citizens, in many shapes and sizes, will become as ubiquitous as our smartphones. (Keep in mind smartphones were just coming to market about a decade ago and now we can't live without them). This emerging technology, which relies heavily on advancements in networking, sensors, A.I., big data and new materials, can solve many big problems, but will also create new ones.
This makes Autonomous Bots & Vehicles an area ripe for innovation and the topic of our next Innovation Boot Camp, a 3 ½ day immersive innovation training April 24-27, 18 in Sunnyvale, CA. Here, I'd like to share a couple of funny stories to help illustrate what's happening in this space and why this emerging technology is on our radar at CableLabs.
When the Autos Moved In…
Years ago, an inspired group at Google created a moonshot innovation challenge to eliminate "death by car."  A worthy endeavor, given car accidents caused 40k deaths in the US and 1.3M Internationally in 2016 alone. The number of injuries, some permanent, are 10x higher. Google decided to make a big bet and the Google X autonomous vehicle project (now called Waymo) moved their headquarters into an unmarked building near my home.  And soon after, my new neighbor became ground zero for the automated vehicle revolution.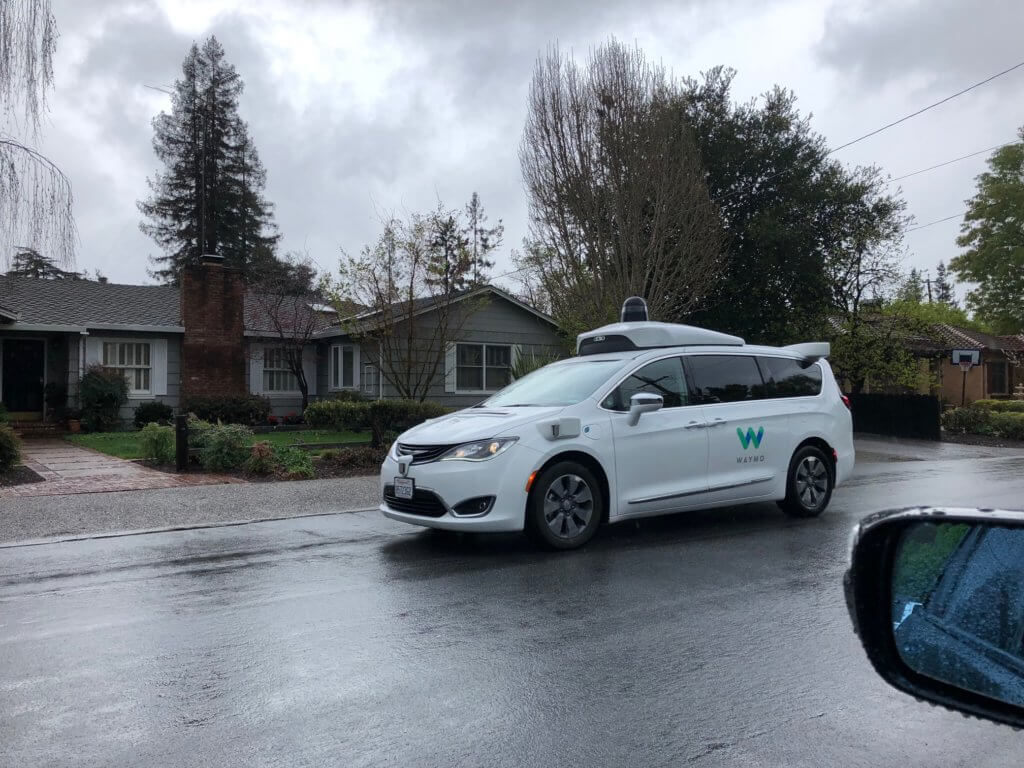 Waymo started testing these autonomous vehicles in my community about 5 years ago, and I have personally driven in front of, behind, and next to self-driving cars of various shapes and sizes. At first on a weekly basis, and now almost every single day since.  You may be surprised to hear, I have no concern walking or riding my bike around them anymore. Many people in my community, myself included, will privately admit that we have provoked the vehicles many times just to see how they would react (tailgating, lane drifts, cut offs, etc. ). I don't recommend doing this, but it was just part of our collective curiosity phase!
Auto Observations and the Lost Ticket
I could share so many annoying, strange and funny stories about autonomous cars, but one stands out. A couple of years ago, only a few blocks from my home, a Mountain View police officer pulled over one of these vehicles and found no driver at the wheel. The officer had no idea who to ticket for driving too slow on a major street. This occurrence made local front-page news and was the talk of the town. Ultimately, the ticket and a major hand-slap found its way to Google, and rogue testing of vehicles without human assistance was outlawed on our roads. Citizens breathed a sigh of relief upon hearing this news, and multiple car companies (all testing cars in my area) now only conducted their testing with drivers at the ready—just in case. In April 2018, this will change, and unmanned vehicles can be permitted by the California State DMV.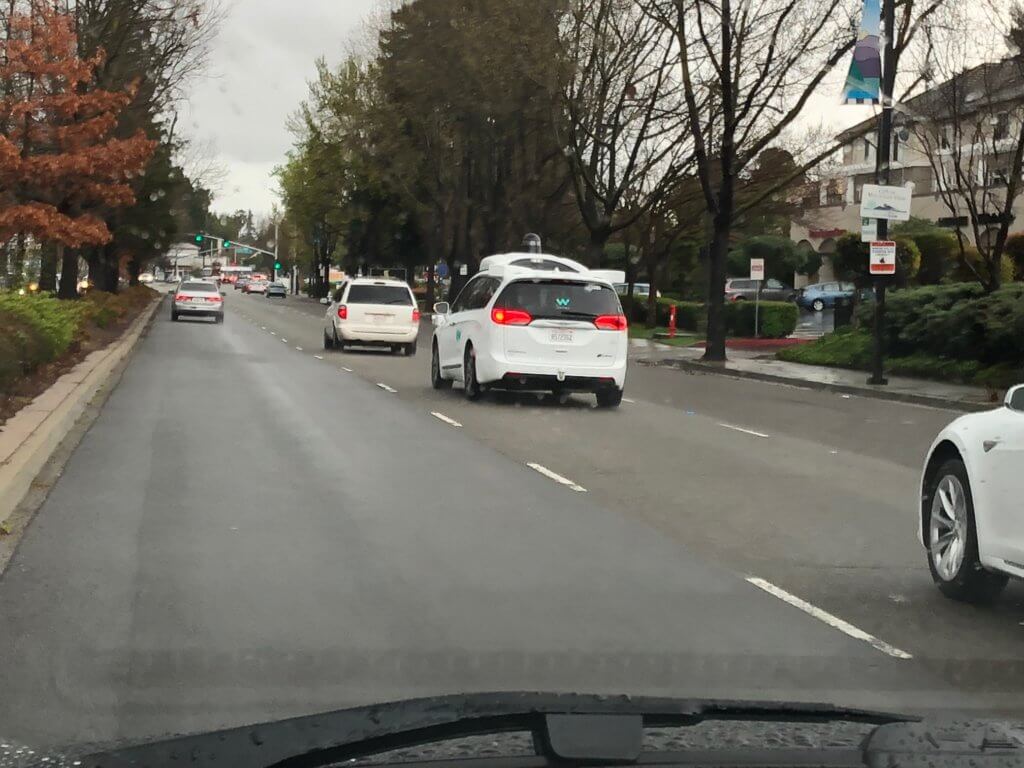 On a more personal level, I come across the Waymo vehicles every day and have luckily never seen a collision or close call. Reports show that the number of times human assistance is required is very low, especially for the Waymo Cars.
I notice that autonomous vehicles drive with far more respect and consideration than most human-driven cars on the road. However, they can be annoyingly slow to turn and will follow the speed limit rigidly, even despite the flow of traffic—when drivers are bending the rules a bit.  However, just as this blog was in development, a woman in Tempe, AZ was walking her bike at night across a multi-lane road (no crosswalks in sight) and was struck by an Uber autonomous vehicle which had an assistance driver sitting behind the wheel on a test run.  Sadly, this woman died from her injuries and the accident is under investigation.  I was heartbroken for all involved in this tragedy.  Uber and Toyota Motors both halted testing until the investigation is complete.
Waymo and others continue to test in our area as they utilize different technologies, perhaps more mature. I won't pretend, my trepidation has risen on this news -- were the sensors blocked, networks too slow, not reliable or untrained for this scenario?  To me, this is like the early days of flight.  I expect many innovations are possible to help protect pedestrians and assistance drivers avoid such horrors in the future, and I know the industry will learn from it and press on.
Bot to the Future
As a career innovator and witness to many exponential market climbs and disruptions, I believe that the autonomous bots and vehicles space is an area ripe for innovation opportunity, challenges, and deceptive disruption. As you can see from the CableLabs Emerging Technology Timeline, it's on our radar. New control points for networking, communication, entertainment, commerce and business are up for grabs with these new Autonomous Citizens. And it's not just on the roads, soon we will have Nanobots in our bodies, autonomous gardening bots in our yards, delivery drones and other services bots in our homes and offices.
For example, my home has 2 long haired pets, "Mr. Fluffy" our long haired cat and "Buddy" our Golden Retriever Dog, with non-stop shedding driving me crazy. So, a couple of years ago I became an early adopter (and champion) of autonomous bots in the home and brought a Roomba home to help with my sanity and drive my animals crazy 😊.   It took a few weeks for our new "Autonomous Citizen" to map the place and build a cleaning schedule optimized for the level of shedding of our beloved pets.  After a while, we got used to each other and for many months had an almost dander free home.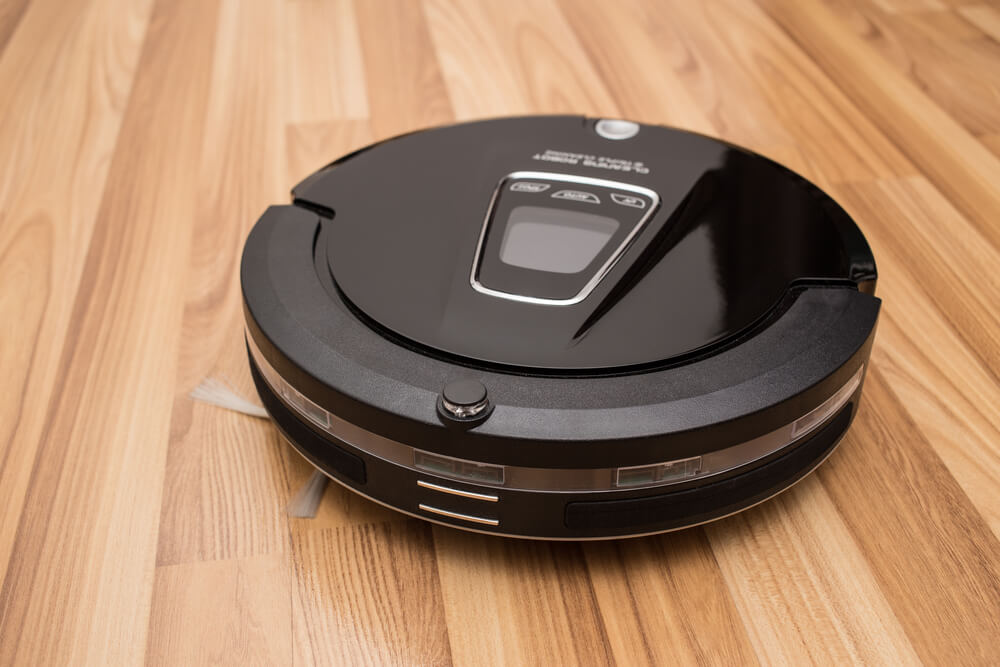 Then one day our Roomba went missing and all that remained was a base station with it's blinking light and beacon calling the Roomba back home day after day, week after week. Tragically the Roomba has never returned. And, we have looked everywhere for it, now assuming it drove out our front door accidentally, perhaps one of our teens or their friends left the front door open without noticing. My kids, insist the cat let the Roomba out instead 😊. Again, my trepidation about these bots rises and I wonder could my home network and sensors have been more alerting or sensitive to such a scenario, or perhaps a "Find my Bot" App should be developed.  That's the way of innovation! I expect new solutions will come to market to ease the transition to this new class of appliances in our lives, much like the adoption of dishwashers, toasters and coffee makers.
Bots at Bootcamp!
If you find this emerging technology as compelling and as ripe for innovation as I do, join us at CableLabs' Innovation Boot Camp, April 24-27, 2018, in Sunnyvale, California.  Early bird pricing ending soon, sign up ASAP.
You do not need to be an expert in the autonomous bots and vehicles to participate. Focusing on the topic simply allows us to build a learning lab of real-life situations as you apply new techniques for generating breakthrough ideas through our tours, workshops and coaching. And there is no better place to explore this emerging technology than in the heart of Silicon Valley.
Got a great autonomous bot or vehicle story?  Then add a comment, we'd love to hear!
About the Author
Michelle Vendelin is CableLabs' Director of Innovation Services. She is instrumental in facilitating innovation sprints and coaching innovation at CableLabs. She is the producer of the Innovation Boot Camp, CableLabs' bi-annual immersive innovation training, featuring daily keynotes and workshops with Phil McKinney, CEO of CableLabs and best selling author/podcaster.
Culture
Meet CableLabs Cybersecurity Expert Michael Glenn
As more of our physical world becomes digital, cyber attacks continue to get smarter, more efficient and scalable. Because preventing damage from these threats means preparing for them in the first place, of particular focus for CableLabs is the need to address the risks associated with unsecured internet-connected devices. Below, meet the man making IoT devices safe from hackers.
Michael Glenn is the VP of Security Technologies at CableLabs. Michael and his team work in a variety of technologies to incorporate strong security principles into the design, specification and implementation of numerous products and services. His areas of focus include broadband (DOCSIS), wireless, trust management, IoT, SDN/ NFV, carrier security, blockchain and next-generation home and mobile networks.
Before joining CableLabs, Michael spent 15 years at Quest/ CenturyLink in a variety of security and engineering positions. He was the chief information security office for Qwest and lead the development of the Enhanced Cybersecurity Services (ECS) and Einstein Accelerates (E3A) services in cooperation with the U.S. intelligence community which protects private and civilian government critical infrastructures. In 2005, his team developed the first tier 1 ISP botnet notification remediation system which continues to provide tens of thousands of notifications to infected residential customers each year.
Before working at Qwest, Michael worked at the Ronald Reagan Ballistic Missile Defence Test Site in a variety of engineering and management roles. He received a Bachelor of Science degree from the Colorado School of Mines.
Now, learn more about the man using security to improve people's lives by watching the video below.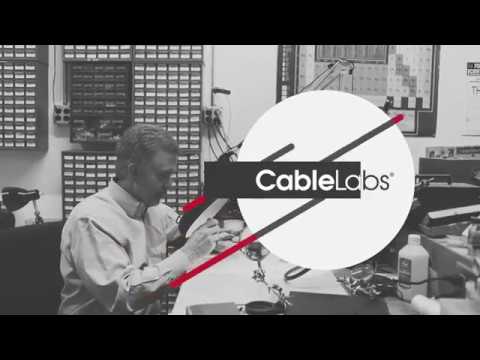 Interested in learning more about cybersecurity? Read more in Michael's blog posts here or our Inform[ED] Insights paper "A Vision for Secure IoT."
Energy
Set-Top Box Energy Efficiency Voluntary Agreement: Extended, Expanded, and Exceeding Expectations
Last week, NCTA and CTA announced that the highly successful Set-Top Box Energy Efficiency Voluntary Agreement (STB VA) has been renewed for another four-year term. This is great news for consumers and the environment because it includes new commitments and more stringent energy efficiency levels for Set-Top Boxes.
Extended
The original STB VA was established in 2013 and the commitments ran through 2017. This new voluntary agreement goes through 2021 with the annual report from the independent administrator to come out in 2022.
Expanded
The 2013 STB VA included a number of commitments by all the signatories, including the commitment that 90% of all STBs purchased would meet specified energy efficiency levels. The first level went into effect in 2014. A more stringent set of levels (known as Tier 2) went into effect in 2017. This amended VA defines a third tier of efficiency levels, Tier 3, that will go into effect in 2020.  On average, Tier 3 is 20% more efficient than Tier 2. In addition, the VA includes the exploration of additional reductions and efficiencies for a potential future extension.
A new requirement in the amended VA includes reporting on the availability and usage of applications offered by the signatories to view their content on Smart TVs, PCs, and mobile devices without the use of an STB.
Exceeding Expectations
In the first four reporting periods of the STB VA, it has already proven to be immensely successful. As I blogged when the 2016 annual report came out, the program has already saved consumers over 2.1 Billion dollars and avoided 11.8 million metric tons of CO2 over the first four years. The original VA estimated savings of $1B annually, but that was nearly achieved in 2016 and is expected to be greater than $1B when the 2017 report is released.
The extended VA, with its new commitments and stricter energy tiers, is expected to save an ADDITIONAL $600 million, for a total of $1.6B in annual savings. In emissions terms, this equates to avoiding 9.3 million metric tons CO2, which is the equivalent of eliminating the emissions of over 2 million passenger cars EACH YEAR.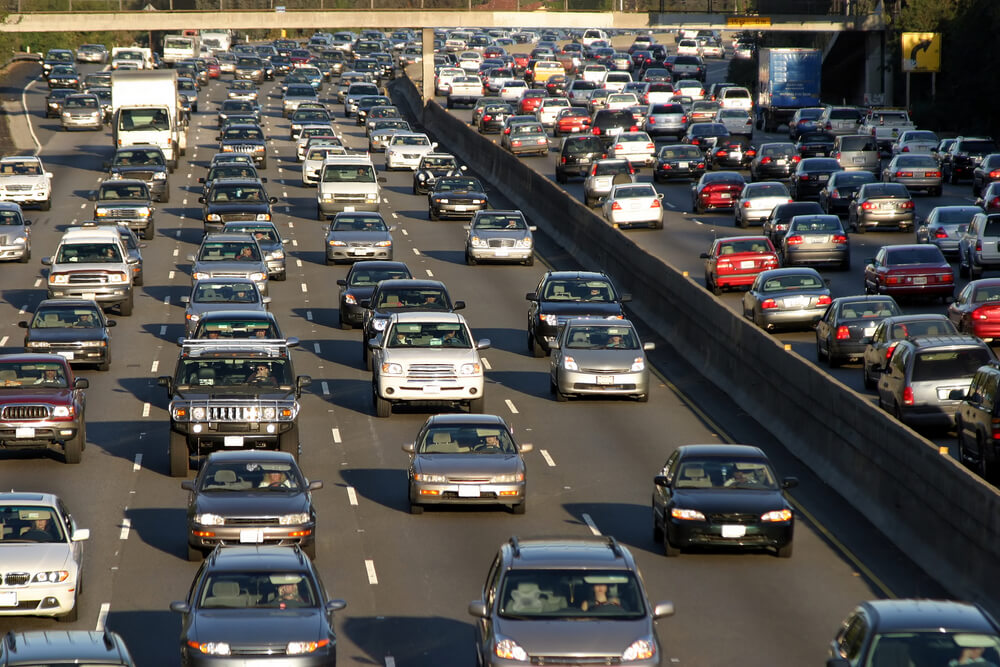 Exalted
The STB VA is recognized as an effective alternative to regulation. Just last week, Secretary of Energy Rick Perry stated:
"DOE supports the commitment from industry to improve energy efficiency and looks forward to the renewal of this voluntary agreement with our private sector partners. Reducing federal regulatory burdens is a priority for myself and this Administration, and voluntary industry standards such as this are an effective alternative to government regulation."
In 2016, the STB VA was recognized as Top Project of the Year by Environmental Leader, a leading daily trade publication on energy, environmental and sustainability issues.
Experienced
CableLabs has played a leading role in many areas of the STB VA since the beginning and will continue to support the VA for this next term:
We led the efforts to define the Tier 2 and Tier 3 energy levels, researching opportunities for energy savings and reductions, and will continue in this role in ongoing discussions moving forward.
In our spec work, we integrate energy efficiency into our protocols, such as DOCSIS Light Sleep in the DOCSIS 3.1 specifications.
We also provide support for the implementation of the VA, with testing, modeling, and reporting STB energy consumption for the cable signatories.
CableLabs and its subsidiary, Kyrio, are ISO-17025 accredited to conduct certified testing of energy consumption of set-top boxes and small network equipment, which enables us to support non-cable signatories as well.
CableLabs is committed to the success of the STB VA, and we look forward to working with the industry to save consumers money, improve the environment and continue to deliver innovative features and services.
You can read more about CableLabs' work on energy efficiency in our blog posts here and more about the Energy Efficiency Voluntary Agreements here. For more information, contact Debbie Fitzgerald at d.fitzgerald@cablelabs.com.
Debbie Fitzgerald is a Principal Architect in the Technology Policy department and leads the Energy Efficiency Program. 
Wired
Inform[ED] Video: Full Duplex Coherent Optics over Fiber Networks
Last week, CableLabs Distinguished Technologist Steve Jia posted a blog "Doubling up on Fiber Capacity: A Winning Strategy for Full Duplex Coherent Optics." In that blog, Steve describes how the CableLabs Full Duplex Coherent Optics innovation doubles the bi-directional capacity of each cable access network fiber, multiplies the capacity of each existing access network fiber by over 200 times and simultaneously makes Coherent Optics technology well suited for deployment in many more cable access network fibers.
Watch our Inform[ED] video below to learn more about this groundbreaking technology.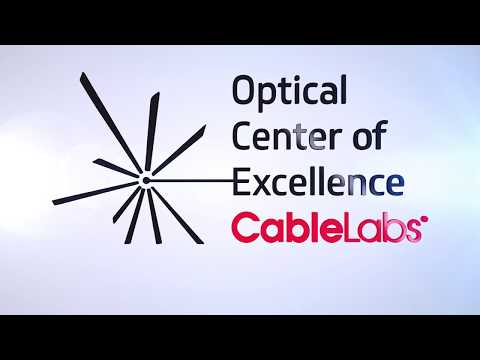 Full Duplex Coherent Optics has the potential to have a huge impact on operator networks. Don't forget to subscribe to our blog to learn more about coherent optics in the future.
Events
CableLabs Hosting a Free Full Duplex DOCSIS® Technology Seminar
CableLabs is hosting a free Full Duplex (FDX) DOCSIS® technology seminar April 17–18, 2018 that will be attended by both cable operators and DOCSIS suppliers. The seminar will take place at a private events center to provide attendees with a comfortable and professional setting to learn all about Full Duplex DOCSIS technology.
Scheduled speakers will be technologists who developed the FDX DOCSIS specifications. Most have been involved with DOCSIS technology since the beginning, all are accomplished speakers who possess a wealth of knowledge to share not only about FDX DOCSIS but also about how FDX DOCSIS integrates into the family of DOCSIS generations.
FDX DOCSIS 3.1 technology allows cable operators to offer symmetric gigabit-speed data services over their existing Hybrid Fiber/Coax (HFC) networks, building on the core DOCSIS 3.1 orthogonal frequency-division multiplexing (OFDM)/orthogonal frequency-division multiple access (OFDMA) technology. This additional set of features significantly increases upstream capacity and allows for the same spectrum to be simultaneously used for both downstream and upstream.
The technology seminar will cover a wide range of topics, including:
The physical layer: The physical layer topic includes how both OFDM and OFDMA have been extended to allow full duplex operation. This also includes how FDX DOCSIS fits into the channel plan, and how the system is expected to operate.
The Media Access Control (MAC) layer: This topic includes both how the cable modem termination system (CMTS) manages the full duplex spectrum and how today's FDX modems initialize and communicate with the CMTS for full duplex operation.
Link Budgets and System Performance: This topic will discuss how to manage both signal levels and loss throughout the system in order to maintain peak operating performance.
FDX DOCSIS support of existing DOCSIS modems: This topic concerns how FDX DOCSIS modems will be tested for backward compatibility with earlier versions of DOCSIS modems; they will all operate on the same cable plant with no need to upgrade older modems.
Fiber Node changes: What will change in the Fiber Node, which now supports a Distributed Access Architecture (DAA) solution to distribute part (or all) of the CMTS to the fiber node?
Node+0 Tips: These tips and considerations will focus on Node+0 (passive coax) plant construction to support FDX DOCSIS.
The technology seminar has been designed to foster interactive discussion with the audience. FDX DOCSIS is an extension of the DOCSIS 3.1 technology and now involves the HFC network to create a system that offers symmetric capacity. Presentations will offer critical insights into these aspects of the architecture and technology. Attendees will come away with a greater appreciation and understanding of FDX DOCSIS's underlying mechanisms.
Seminar Details
The FDX DOCSIS technology seminar is free to attend and is open to all CableLabs members and DOCSIS NDA suppliers. The audience is intended to be composed of technology leaders involved with the early deployments of DOCSIS, including not only the DOCSIS engineers but also experts in outside plant and construction as FDX DOCSIS uses a Node+0 HFC network.
This technology seminar overlaps with an FDX DOCSIS interop being held at CableLabs the week of April 16. All CableLabs members and suppliers participating in the interop have the opportunity to tour the interop and witness FDX DOCSIS technology in operation, viewing—for perhaps the first time—the same spectrum carrying simultaneous upstream and downstream traffic.
With the CableLabs membership spanning five continents, the seminar will provide a unique opportunity for networking, as well as connecting or reconnecting with colleagues involved with the introduction of new DOCSIS technology. The seminar will offer a diverse set of deployment scenarios, and the discussions will include how FDX DOCSIS can support the needs of cable operators.