Culture
CableLabs Employees Recognized for Outstanding Leadership
We often say that many of our proudest moments are the result of a "team effort." While it is true, we can't overlook the efforts of all the extraordinary individuals who consistently face big challenges, turn a "no, can't do" into a "yes, let's try it" and blaze the trails for the rest of us. Their dedication, perseverance and strong leadership are instrumental to our success. Here at CableLabs, we are proud to employ many men and women who fit these criteria, but in this post, we'd like to focus on five people who have recently been recognized by the technology and cable industries for their outstanding performance.
Anju Ahuja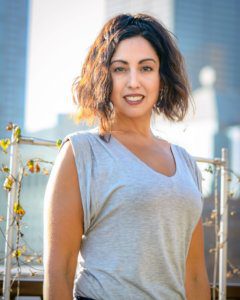 Role at CableLabs: Vice President of Market Development and Product Management
Recognition: Anju has been listed as a Silicon Valley Business Journal Woman of Influence 2018 award recipient for her outstanding results in leading a team that uncovers potential innovations that have broad applicability for the cable industry across international markets. The award will be presented to her in San Jose, California on May 31.
Why she's an exceptional leader: Since joining CableLabs in 2015, Anju has focused on the future and the technologies of tomorrow. Her team is charged with the not-so-simple task of identifying potential applications of emerging innovations, like AI, AR, VR and MR, across various fields to determine what will be required of the network of tomorrow. Her talent for recognizing the next big thing has been honed by years of experience investing in tech startups and working on their product and strategy. Under her leadership, the market development and product management team has achieved outstanding results and further solidified CableLabs' role as the engine of innovation within the cable industry.
Anju also serves on the board of directors of Cable & Telecommunications Association for Marketing (CTAM) and on the President's Advisory Council of Northern California Women in Cable Telecommunications (WICT).
Dr. Jennifer Andreoli-Fang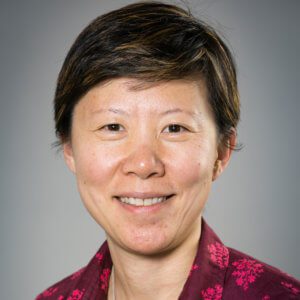 Role at CableLabs: Distinguished Technologist
Recognition: Dr. Andreoli-Fang recently received the Leading Lights Women in Comms Hedy Lamarr Award for Female Tech Pioneer of the Year 2018 for her work in developing state-of-the-art broadband technologies and defining the networks of tomorrow. She was chosen out of five finalists in the communications field.
Why she's an exceptional leader: Since 2007, Dr. Andreoli-Fang has been tirelessly working on making the mobile experience as seamless as it can be. She and her team have made incredible strides in improving cable data networks, increasing upstream speeds and making sure CableLabs' technology is ready for the high-speed networks of the future. Dr. Andreoli-Fang has spent over 15 years developing state-of-the-art broadband technologies, including major contributions to the Data Over Cable Service Interface Specification (DOCSIS) 3.1 and Full Duplex DOCSIS projects at CableLabs. The results of her work impact millions of people around the world who rely on high-speed Internet every single day.
Dr. Andreoli-Fang has a Ph.D. in electrical and computer engineering from University of California, San Diego. She has served as a vice chair of the Wi-Fi Alliance (WFA) Coexistence Task Group since 2016 and holds 49 patents with several pending.
Rachel Beisel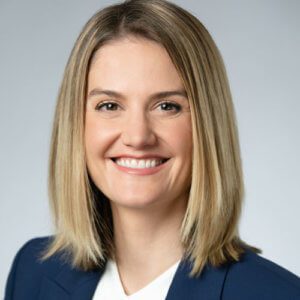 Role at CableLabs: Senior Vice President and Chief Marketing Officer
Recognition: Rachel was recently promoted to Senior Vice President and Chief Marketing Officer.
Why she's an exceptional leader: Rachel joined CableLabs in 2017 as VP of Marketing and Communications and in just one year has proven herself as an invaluable member of the senior management team. Rachel is responsible for overseeing all of CableLabs' marketing, communications and events strategy, however, her packed schedule doesn't keep her from continuing her efforts to grow Colorado's tech community. She has organized multiple community groups, including Boulder Startup Week, and cause-based nonprofits. She is also the founder of three companies.
Rachel's long list of accomplishments includes being a Denver Business Journal's CMO of the Year finalist, BizMagazine's Top 25 Most Influential Young Professionals in 2014, Boulder Valley's 40 Under Forty honoree in 2016 and Colorado Technology Association Women in Technology Luminary in 2016.
Dr. Arianne Hinds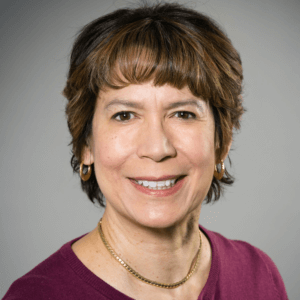 Role at CableLabs: Principal Architect
Recognition: Arianne has been named among The Fierce 50: The executives reshaping the business of pay TV for standing on the forefront of geometric-based display research and her vision for holographic displays: 3D without glasses. The award was published by FierceCable on April 18, 2018.
Why she's an exceptional leader: Arianne joined CableLabs in 2012 and is a software engineer and computer scientist where she is responsible for the overarching standards strategy on behalf of CableLabs and its members. She is also a video expert and serves as the primary video subject matter expert in CableLabs. Arianne holds the position of INCITS L3.1 Chairman, for which she is the head of the U.S. delegation of experts for participation in the ISO/IEC Moving Picture Experts Group (MPEG). At the international level, she is the chair for an MPEG project team that is actively developing new specifications to support virtual reality services; she serves as the primary voice for the cable industry in MPEG and other video-related standards bodies.
Lisa Schwab
Role at CableLabs: Director of Community Technology Outreach at UpRamp
Recognition: Lisa was recently named as one of the Women in Cable Telecommunications (WICT) Women to Watch 2018 at the Walk of Fame Awards.
Why she's an exceptional leader: Lisa's been managing our UpRamp Fiterator program since 2016. Her passion for startups makes her a perfect fit for this role which connects radical entrepreneurs at various stages of development to our CableLabs member companies. Specifically, Lisa searches for startups that are working on breakthrough innovations in emerging technologies like AI, blockchain, VR and AR. She is recognized for her expertise in digital marketing, community development and her passion for the startup world and helping them achieve success.
On behalf of everyone at CableLabs, we'd like to thank these five exceptional leaders for their great work and wish them continued success in the future!
--
Subscribe to our blog to learn more about our CableLabs team in the future. 
Virtualization
Deployment of OpenStack using CableLabs' SNAPS on Aparna µCloud 4015
OpenStack software controls large pools of compute, storage and networking resources throughout a datacenter, managed through a dashboard or via the OpenStack API. OpenStack works with popular enterprise and open source technologies making it ideal for heterogeneous infrastructure and it is a popular platform for service providers to run their NFV software. Given the large number of services provided by OpenStack, the deployment methods can be complex—even with excellent documentation provided by the OpenStack consortium.
SNAPS from CableLabs
To reduce the complexity of deployment of OpenStack, CableLabs introduced a set of scripts and a process called SNAPS and has placed these resources in an open source domain. SNAPS allows any organization to deploy a release of OpenStack on a set of compute, storage and network devices with two scripts/processes—as long as these devices meet OpenStack's minimal requirements.
SNAPS OpenStack deployment scripts involve downloading the latest source/scripts from CableLabs' GitHub repository and making modifications to a well-documented YAML file that provides details about the controller and compute nodes along with networking information:
The SNAPS Boot—This document specifies the steps and configuration required for OS provisioning of bare metal machines via SNAPS boot.
The OpenStack Distribution Deployment—This document specifies the steps and configuration required for OpenStack installation on servers configured by SNAPS Boot.
Aparna Systems' µCloud 4015
Ideal for SNAPS OpenStack deployment, Aparna Systems' µCloud 4015 (Micro Cloud)[1] is an ultra-converged, open, compact and high-density hardware platform consisting of compute, storage and network devices ideally suited for deployment at the edge of the network. A µCloud 4015 system:
Can host up to 15 Intel Xeon (8, 12 or 16 core) µServers with attached storage for two SATA/NVME SSD drives
Includes the provision of two fabric modules to provide connectivity between µServers as well as to the outside world
To demonstrate the advantages that an integrated and converged system such as the µCloud 4015 can provide, Figure 1 shows Aparna Systems deployment configurations in contrast withed with discrete servers.
In a system with discrete servers, switches and storage modules, setting up interconnections and managing a fresh installation (as well as any additions to the system) can take significant time. By contrast, the number of connections that the µCloud 4015 requires are merely those needed for the network: two for OpenStack data and management networks and two for the fabric management port and preboot execution environment (PXE) network.
Hardware Requirements of OpenStack Installation Using SNAPS
Any OpenStack installation requires servers running as controller, compute and storage nodes (called host nodes), switches to connect these nodes as per the network requirements and a configuration/deployment node to manage the installation. All of these have certain minimum requirements (shown below).
Host Nodes
SNAPS OpenStack requires a minimum of three nodes for a basic configuration:
One controller node and two compute nodes, each with at least 16 GB of memory
80 GB hard disk (or SSD)
Two mandatory and one optional network interfaces
These nodes must be network boot enabled and Intelligent Platform Management Interface (IPMI) capable. Our test configuration includes three PXE boot enabled µServers, each with an Intel Xeon D1541 processor, 64 GB of memory and standard IPMI interfaces.
Networking
SNAPS OpenStack deployment requires three network interfaces: management, tenant and data. The tenant interface is an internal interface between the deployed nodes in the system and doesn't require an external connection from the fabric module to the external world. However, the other two interfaces—management and data—must be connected to the external world.
Two 40G/10G ports of the fabric module are connected (either in the breakout mode or straight connection) to an external switch, which in turn lets the data and management interfaces be connected to the external world, as Figure 1 shows. The single-root I/O virtualization (SR-IOV) feature of the Intel Xeon D processors is used to create virtual interfaces from the single 10G interface to the fabric module of each of the µServers. PXE networking is enabled by using the fabric management (1G) network.
Configuration/Deployment/Build Node
According to the SNAPS guide, a server machine with 64bit Intel/AMD architecture with 16GB RAM and one network interface is required. This machine must be able to reach the host nodes via IPMI. An external machine matching or exceeding these criteria is used.
A µCloud 4015 can be used as a fully configured and prebuilt OpenStack system by using one of the µServers as a build/configuration node. This mode is also verified in the SNAPS OpenStack installation scripts.
SNAPS OpenStack Deployment—Adaptation Summary
To install OpenStack using SNAPS scripts, changes to the deployment process were necessary. However, one of the main criteria in using SNAPS scripts to deploy OpenStack is to avoid any system changes to the configuration/deployment node, as the same server could be used for different purposes in a lab environment. This has been achieved in Aparna Systems' deployment by implementing all the changes and adding services on the fabric module of the µCloud 4015 system. These particular changes—including enabling BMC network access from an external configuration server and PXE boot changes—can be accessed on the CableLabs GitHub.
In addition, SR-IOV configuration changes are applied on each of the µServers to enable multiple virtual interfaces with a single physical 10G interface from the µServer to the fabric module. These are used in data, management and tenant networks of the OpenStack deployment.
Once SNAPS boot is completed, OpenStack deployment is achieved by modifying the "deployment.yaml" file with the IP addresses of the controller and compute nodes (and additional information), and running the script with appropriate parameters. This process is well documented at the SNAPS GitHub repository.
CableLabs Support Success
The support provided by the CableLabs team during this process has been immensely helpful in resolving issues that are specific to the µCloud 4015 deployment. The SNAPS team also gathered some valuable feedback from this adaptation exercise that could be useful for the enhancement of the scripts for future versions. Interested in learning more about the SNAPS platform in the future? Don't forget to subscribe to our blog or contact CableLabs Lead Architect Randy Levensalor.
[1] CableLabs does not endorse or certify the Aparna platform and similar platforms are available from other vendors.
-- 
The author, Ramana Vakkalagadda, is Director of Software Engineering at Aparna Systems.  
Culture
Meet Kyrio President and General Manager Mitch Ashley
"Kyrio's future is not just innovating on the technology, but innovating on the business model—how we think about partnering with other companies." – Mitch Ashley
Mitch Ashley is the President and General Manager of Kyrio, a CableLabs subsidiary. He directs Kyrio's strategy, business development and operations across its multiple lines of business. Formerly CableLabs Vice President of Information Technology for 5 years, Mitch sees his transition to Kyrio as a natural fit, and he is particularly excited to be part of a company that is playing a key role in bringing new technologies to market in the fast-changing communications world. Mitch's move to leading Kyrio exemplifies the close working relationship Kyrio has with CableLabs and our worldwide cable industry members.
Kyrio was established in 2012 with the purpose to serve CableLabs members, as well as to work with manufacturers inside and outside the cable industry. Kyrio now has over 60 employees with a focus on various technologies based on CableLabs innovations and has also significantly expanded its device and interoperability testing into wireless, Remote-PHY and IoT device certification testing for Open Connectivity Foundation's (OCF) compliance. In 2016, Kyrio initiated a new lab focused on interoperability testing of Software-Defined Networks and Network Function Virtualization (SDN NFV).
Prior to joining CableLabs and Kyrio, Mitch held several leadership positions in the security, internet, telecommunications and banking industries. Mitch was co-founder, CTO, CIO and VP of Engineering at StillSecure, a leading provider of award-winning network security products to the U.S. Department of Defense, federal civilian government agencies and large and medium-sized enterprises. As CIO and VP of Engineering at Jato Communications, Mitch led the creation of a national broadband network. At US West, he spearheaded the creation of early internet online services and led the development and deployment of video-on-demand, home shopping and other services. His expertise has earned him features in numerous industry publications such as NetworkWorld, ComputerWorld, CIO Magazine, InformationWeek, CRN and USA Today. 
Now, watch the video below and meet the man creating better experiences through technology.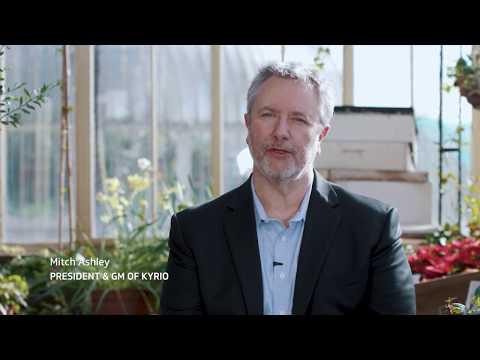 For those whose business is connecting people, places and devices, Kyrio is the trusted and secure source for everything networkable. Interested in learning more? Visit the Kyrio site by clicking below.
Wired
Inform[ED] Video: Cable Modem Validation Application
Ever-present communication is an important part of life these days. Cable technology provides connectivity for homes and businesses, providing entertainment, information and increasingly important functions for life. As we rely more on all forms of communications access, we rely on our cable modems to help keep services running their best. Cable modems have therefore become more capable - they can report on network problems they see as they adjust around those problems. The cable industry refers to the information obtainable from these capable cable modems as Proactive Network Maintenance data.
CableLabs has created an application to share with the industry which can make sure cable modems are doing their best with reporting their Proactive Network Maintenance data. This sharing enables members, vendors and our own laboratories to be on the same page with validating our cable modems. The application automates the Proactive Network Maintenance tests that are part of the certification tests conducted at CableLabs for the industry. Everyone in the industry can use it to reduce their cycle times and costs around certification testing, but they can use it also to develop new capabilities, special versions of modems to support new capabilities, and more.
If you're interested in learning more about the Cable Modem Validation Application you can read my technical blog here and watch the video below.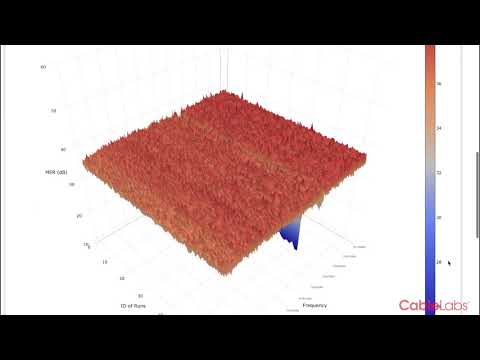 Security
Blockchain Enters the Cable Industry
A version of this article appeared in Broadband Library. 
Blockchain is one of today's most discussed and visible technologies. Some technologists consider blockchain to be the most significant technological innovation since the dawn of the Internet. Many researchers have begun to see blockchain applied to Internet of Things (IoT) security, providing better consumer control and transparency of privacy rights and options, private and public sector voting, and more. And yet, to a significant segment of the population, blockchain remains a mystery. What is it? And how can it apply to the cable industry?
What Is Blockchain?
Finding a definition of blockchain that doesn't involve a distributed database or a reference to Bitcoin can be difficult. Perhaps a simplistic but concise definition is that a blockchain is an immutable, distributed method of record-keeping for transactions—a ledger that is visible to the participating community.
Immutable means that the information that a blockchain contains cannot be changed.
Distributed means that the information is replicated among many participants (in Bitcoin terms, nodes).
Ledger implies that the blockchain records transactions.
Visible to the participating community means that every transaction recorded in the ledger is visible to every participant (user or implementer) of the blockchain.
In short, blockchain is a big deal. Its benefits are enabled through a synergy of cryptography—the application of math to protect data—and network algorithms that allow distributed systems to manage consensus. Combining these concepts, blockchain provides the ability to create a history of transactions that is significantly more expensive to change than it was to create. We've never had that ability before. Revisionist historians should be concerned!
Blockchain and Cable—Hype vs. Reality
To appreciate how blockchains can be applied to cable, we have to get past the hype. According to the hype:
Blockchains are the best technology to solve every trust and security problem in existence. That's simply not true.
Blockchains are the secret to disintermediation, which allows the elimination of middlemen and the need for people to know who they're dealing with. That's certainly controversial, and it may be somewhat true. But how many people believe getting rid of the middleman works out well?
The reality is that blockchains allow us to create histories of transactions (which we used to call logs) with unprecedented integrity. Although that may seem somewhat boring, it is transformational. Transactions recorded on a blockchain become statements of fact. There are many use cases where this concept could build new types of relationships between operators and customers, between operators, and between regulators and the regulated. Information flows can now be synchronized with high fidelity. Transparency in business operations can be provided where legal and helpful.
2018—The Year of the Blockchain
Cable operators are developing capabilities now, but it's too early to share successes and lessons learned. This year, 2018, is the year that cable starts to integrate blockchain solutions, but it will be quiet and subtle.
Should cable operators work together to create their own blockchains? Perhaps. Ensuring control of the software that enables a blockchain to work across multiple partners will be essential to the success of blockchain projects. Governance of the code base and the processes to develop consensus is at the heart of implementing blockchains. Although blockchain use cases are often subtle, they can also be business-critical once they're mature.
Interested in learning more? Subscribe to our blog to stay current on blockchain and the cable industry. 
Events
INFORM[ED] Europe 2018: Be a Part of Shaping the Future
With the ever-increasing demand for bandwidth, driven by consumer demand for connected experiences across converged networks, one thing is abundantly clear—it's on cable to provide the integrated wired and wireless platforms of the future. On May 3-4, cable's top executives will gather together in London to discuss emerging technologies and the evolution of hyper-converged networks that will become the backbone of these technologies over the course of the next eight years. Inform[ED] Europe 2018 is a not just about what's "next"— it's about the "next-next" and how we can plan for these innovations today.
Why You Should Be There
This members-only event will be a deep dive into future technologies that will transform the way we live and work. You'll get a read on where the industry is headed, share insights and collaborate with top leaders and innovators from the European and US cable communities. By joining us, you can be a part of shaping the future.
What You'll Learn
In two days, we plan to cover a wide range of topics from next-generation DOCSIS and fiber technologies, to network and platform differentiation achieved through reliability, to 5G and mobile growth opportunities, to operational excellence. We'll examine the latest trends and how we can meet increasing consumer expectations for personalized, "uber-smart" experiences everywhere they go.
We will start off by hearing from cable's decision-makers. We've invited Vodafone Germany's Manuel Cubero and Liberty Global's Mike Fries – both members of our Board of Directors – to join our own Phil McKinney in a "fireside chat." They will present their vision for the future and how they plan on exceeding customer expectations in the years to come.
We'll have a session sharing CableLabs' innovation roadmap for the next 8 years. You'll learn more about the new technologies we're working on and get a greater understanding of the technology opportunities and interdependencies that drive our timeline.
You can explore emerging technology: access networks, 5G and more. In a world where cars are a step away from becoming smartphones on wheels and smart cities are within reach, consumer demand for new technology capabilities and more data-rich experiences is increasing. We will focus on how Cable can meet that need by driving innovation in networking, mobile and beyond.
You'll see what others are working on through our Innovation Showcase – European style. Over the years we've identified, presented and collaborated with many forward-thinking tech companies with innovations that can make a difference for our business and our customers. You will get a unique opportunity to learn how 6 young companies are ahead of the game and how their hard work is impacting the industry.
You'll hear Zanny Minton Beddows, Editor-in-Chief for The Economist and named one of the "Most Powerful Women in the World" by Forbes – and global economics expert – speak on the nexus between policy, economics and technology.
Members of our C-suites will provide a diversity of opinions on future technologies that will transform the world we live in and the competitive positioning of our networks across two sessions – one with CxOs, a second with CTOs.
Get more details on the Inform[ED] Europe 2018 agenda and register here. We hope to see you in London!
Video
Cable Operators Harmonize Around HDR10 for High Dynamic Range Video
Cable ready to deploy both on-demand and live HDR services
High dynamic range, or HDR, marks the latest in a series of enhancements to dramatically improve the quality of video delivered either live, or on demand, within the cable industry. And, with a proverbial sigh-of-relief, cable operators have recently harmonized around HDR10 as a starting point to begin deploying these services, leaving room for further optimized solutions going forward.
Crawl, walk, run.
Think of it as having reached the first stage in a "crawl, walk, run" approach.
HDR is grounded by a simple design objective; i.e. make the darkest parts of the video seem even darker while making the brightest parts seem even brighter. Everything else in the video should scale accordingly.
For the mathematician, this is a simple problem, but for the cable operators, not so much.
More than one way to skin the cat
It turns out that there is a cornucopia of possible solutions to implement HDR. Hence, choosing which one to deploy requires the equivalent of navigating a complex neural network of solution pros and cons that would put to shame even the smartest artificial intelligence algorithm. Then, following that decision-making process, which could result in different answers for each operator, there is the issue of finding content producers that happen to be producing the content in a way to leverage the chosen path. All of this to achieve the goal of delivering high-quality content that will appear consistently regardless of whether it is delivered live or on-demand, or whether it is being viewed on any one of a plethora of devices, including television sets, readers, laptops, phones, and tablets.
But, why so difficult?
Solutions to implement HDR vary, depending on the camera settings used to capture the video, and the settings for the types of displays used to consume the video. Further complicating the issue for cable operators is that the on-demand video workflow is not always identical to the live production video workflow. And, consequently, at any point between video production to video consumption, the video itself is relayed across a network of devices that may not be completely tuned for the chosen solution. To put it concretely, the more complicated the HDR solution is, the easier it is for the video to get mangled in the network.
Making matters even worse
Each of the solutions has at least one bonafide standard backing it from a legitimate standards-developing-organization or SDO. SDO's that have adopted HDR standards include ATSC, ETSI, SMPTE, and MPEG.
From simple to not-so-simple solution designs, how to make HDR work?
The most straightforward way to implement an HDR workflow is to literally modify each pixel of the video with what are called electromagnetic optical transfer curves while the video is being produced. But this has the "con" that small variations in the luminance for each video stream are not necessarily and properly accounted for. Nevertheless, the results are very good. Such designs consistent with this strategy include solutions called: PQ10 and Hybrid Log Gamma (HLG).
A slightly more complex solution will build on the above PQ10 solution to include metadata to signal variations in luminance between video streams. This solution is known as HDR10.
Finally, the comparatively more difficult-to-implement solutions will signal variations between the luminance between each scene in each video stream by providing metadata for each scene prior to the scene itself. Another more difficult-to-implement solution is to encode a standard dynamic range (SDR) signal separately from a side-stream of information to enhance the signal from SDR to HDR.
So, why even bother with the more complicated solutions?
The answer is, as one might expect, that the more difficult-to-implement solutions can produce better results. The complexity for a cable operator is, however, that the additional metadata or side-stream information requires more fine-tuning of all of the underlying network components, both for live and on-demand.
Cable roadmap: start with HDR10 and then optimize
Earlier this year, CableLabs facilitated meetings of its members to study candidate roadmaps, taking into account both near and longer-term solutions for the delivery of HDR services. Following that study of all potential ways-forward, cable operators successfully developed their roadmap, which is: start with HDR10 and build further optimizations into their networks from there. The benefit includes a harmonized approach leaving room for all other solutions, including HLG, as conversion from HDR10 to HLG is a relatively simple process. Other more complex solutions can also be subsequently deployed as the corresponding network components are added to support these services. For content producers, there is the benefit of having a clearly-defined starting point for their cable network business partners.
Finally, cable operators can send the white-smoke signal; cable is ready to deliver HDR.
--
Want to learn more about HDR in the future? Make sure to subscribe to our blog by clicking below. 

Technology
Immersive Media: Emerging Technology Timeline
You can find the first installment of this series "Emerging Technologies: New and Compelling Use Cases" here and the second installment "Catalysts and Building Blocks: Emerging Technology Timeline" here. 
The Content Game vs. The Experience Game
Are you in the content game or are you in the experience game? This is not a philosophical question. This is about goal-setting for you and your team, given the new wave of emerging technologies that are transforming experience design. We believe content creators, from video to game design, and virtually every type of storyteller in between, will need to transform themselves into immersive experience designers.
Why? Because the future of media and entertainment will no longer be about consumption alone. It will be about immersion and interactivity. Your audience will be more than witnesses to your work; they will be part of your experience. If this sounds abstract, here's a glimpse of what is already changing in part 3 of our Emerging Technology Timeline series.
Coming Soon to an Experience for You
From a practical point of view, the way in which we capture, process, present, and experience content will be changing and evolving as well. Here are five things to watch:
Immersive story-building engines, which enable the creation of new sensory environments and curated immersive content, will be interactive, adaptive, and enable non-linear storylines
New form factors for displays — flexible, transparent, wearable, and/or holographic — will emerge
Ultra-high definition panoramic cameras will enable the capture of 360 degree and light field video streams
The ability to distribute and display light fields with six degrees of freedom (6DOF) will enable users to move around naturally in VR
Instantaneous feedback and interaction within mixed reality environments will be powered by haptics and ambient types of human-computer interfaces
Your Living Room is About to Change, Too
The aforementioned technologies, and many more, will enhance and change the way we engage, entertain, create, communicate and share. Expect a new set of platforms and advanced authoring tools to enable next-generation media and entertainment.
Remote will feel as close as next door, and improvements to the network will improve responsiveness and reduce lag, creating a seamless exchange. Enhancements in interactivity between the end user and the experience as well as the environment will make even the most mundane information come to life, increasing retention and usability.
Your living room will become an experience zone, in which emerging technologies such as holodecks will enable you to experience virtual travel and exploration, to participate virtually in extreme sports, to train and practice in simulated real-world environments, and to virtually transport yourself to environments of all kinds.      
Your Walls Will Be "Windows"
Transparent displays will exist within walls, shelving, doors, and windows in your home. Subtle, glass-like and tinted, they will transform into immersive displays. They will provide "windows" for experience sharing via telepresence.
You'll be able to visit exotic locations without leaving your living room, and dine or socialize with far away friends. Those with disabilities and reduced mobility will be liberated from the physical barriers that restrict travel and experiences beyond their four walls today.
The Emergence of Large-scale Experience Zones
Theme parks are no longer just about rides. They are becoming layered experience zones — layers for different cohorts of different ages and interests. Movie theaters are embracing VR. Game companies, who pride themselves on sophisticated physics engines and interactivity, are working with movie studios to immerse viewers as well. Look no further than the launch of Disney's StudioLAB as an example of a studio re-imagining films as immersive multi-platform experiences.
Better than Box Seats
Wish you were on the 50-yard line at the Super Bowl...every year? New technologies will mimic the live experience with fidelity and even allow you to choose your vantage point and zoom in on the action. Advertising in this new world will be designed with different parameters and for increased participation by the audience in a shared experience versus a static ad view.
"Here and Now" vs. "There and Then"
Feeling nostalgic? Wondering what it was like at a nightclub in the roaring twenties? The "Spotify of the Future" will incorporate richer elements of the musical experience beyond audio. Experience creators will get their chance to revive history and immerse end users through simulated time travel.
Take a tour of the fashions of the time, walk the streets and observe the environment. Adding other sensory-rich elements to these experiences, such as smells and textures, is sure to enhance the journey, and we believe that those capabilities will be on the horizon soon too.
Educators, Put Down the Chalk, and Turn This On!
Educators, emerging technologies will shape your teaching too. New holographic displays will enable educators and experts to create rich and immersive teaching experiences and deliver personalization to students within a shared lesson plan.
How? "Storytelling" tools and new platforms will facilitate development and delivery. Students will study space and geography while immersing themselves in nuanced environments. Companies such as Pearson are paving the way with early trials in this area. And if you missed it, last year, Light Field Lab announced they were developing glasses-free holographic TVs.
Take a look at how your home might evolve in this 2016 CableLabs vision-casting video below: Near Future.
Leveling Up in the Experience Game
This revolution will not just affect end users and their experiences, it will impact the entire value chain of experience design — from development and delivery through monetization — as well as the ecosystem of storytellers, developers, studios, distributors and advertisers.
Why are we tracking this market with so much fervor? We believe the network will power the platform of the future, and we are developing the required capabilities for end users and developers. From the gaming ecosystem to healthcare and education, we are working with developers with advanced experience roadmaps to enable their success and to transform your home into a next-generation experience zone.
Visit the Emerging Technology Timeline to learn more. Reach out to the CableLabs' Market Development team to collaborate. In our next installment on this series, we will discuss the impact of Perceptive Technologies in transforming end user experiences.
About the Authors
Anju Ahuja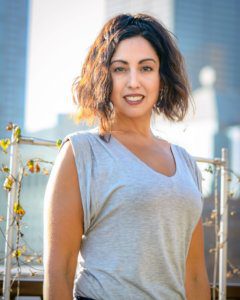 In our ever-evolving marketplace, Anju believes that taking a "Future Optimist" approach to solving challenging problems manifests solutions that benefit both the individual and the enterprise. Today Anju takes this approach to answer questions for emerging technologies like AR, VR, MR, AI and how they will work with traditional media, communications and the broader global cable industry. As Vice President of Market Development and Product Management, Anju leads the team whose charge is to enable transformative end user experiences, and revolutionize the delivery of new forms of content, while also unleashing massive monetization opportunities. Anju also serves on the Board of Directors of Cable & Telecommunications Association for Marketing (CTAM) as well as the President's Advisory Council of Northern California Women in Cable Telecommunications (WICT). She is a Silicon Valley Business Journal Women of Influence 2018 honoree.
Martha Lyons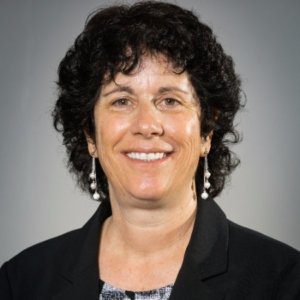 Inventor, Futurist and Technologist, Martha Lyons is the Director of Market Development at CableLabs. With a wide-ranging career at Silicon Valley high tech companies and non-profits, Martha has over two decades of experience in turning advanced research into reality. A leading authority in the initiation and development of first of kind solutions, her current focus is the identification of industry-leading opportunities for the Cable industry. She is personally interested in how advances in the areas of intelligent agents, Blockchain, bioengineering, novel materials, nanotech and holographic displays will create opportunities for disruptive innovation, to the delight of end users, in industries ranging from healthcare, retail, and travel to media and entertainment. When Martha is not inventing the future, she enjoys disconnecting from technology and spending time outdoors, preferably near some body of water.
DOCSIS
Validating Cable Modems for DOCSIS® 3.1 PNM Deployment
The cable industry is always trying to find ways to improve service. When the cable industry made proactive network maintenance (PNM) a part of the DOCSIS® specifications, we showed great commitment to service. CableLabs supports that commitment through its work in specifications, and particularly through its PNM project.
This blog entry in our PNM series focuses on cable modem validation. Cable modem (CM) validation is the work to assure that the CMs can fully support PNM. When CMs can be assured to report data about impairments in the network, service providers have a tool for finding and fixing network issues before they impact service. CableLabs built the cable modem validation application (CMVA) to help bring that assurance to the industry.
Validating CM PNM functionality for DOCSIS 3.1 network deployments might seem like a small step in a large technology life cycle. But it's an important step, and one we wish to highlight.
Why is it important to validate PNM data reporting from CMs?
Continuous service improvement: Before deploying a technology, it is important to know ahead of time whether CMs will be capable of supporting network maintenance and troubleshooting. We never want to introduce a new technology that costs more to maintain than the previous. Ideally, a new technology will cost less to build, be less expensive to maintain, and provide superior service. PNM capabilities are an important part of this needed improvement. A consistent approach with CMs is the first step toward CMTS testing and having integrated PNM capabilities for the entire architecture.
Getting ready for future technology evolutions: New DOCSIS 3.1 modems provide more information about the plant and its ability to support enhanced services and deploy new technologies like FDX. This capability can become an important source of information for all sorts of planning and engineering activities. It is a critical first step toward many possible futures for DOCSIS.
Best practices we can share: With a consistent industry approach to PNM data reporting, collection, and certification testing of modems, everyone can validate and verify consistent reporting. Therefore, we can build best practice operation solutions on that strong foundation.
You can't manage what you can't measure, so having modems capable of reporting PNM measurements allows cable operators to manage their networks effectively, inexpensively, and reliably! 
Realize: It's always too late to start thinking about reliability!
You can't add in reliability as if it's a separate feature. You need to design it into the system as early as possible for the lowest cost, or work it in later at a much higher cost. DOCSIS is a sophisticated system, especially 3.1 and Full Duplex DOCSIS. This complexity is why having PNM within the DOCSIS specification is an important move for the industry, supporting its ability to evolve. But, this is only a first step. We need to make sure these PNM capabilities work as intended in systems before we deploy and assure we can take full advantage of the capabilities once deployed.
The Common Collection Framework (CCF) and the Cable Modem Validation Application (CMVA)
CableLabs built two solutions that together help address this industry need:
The Combined Common Collection Framework (XCCF): The XCCF provides management of data requests to network elements, and provides the data to a REST API to support applications of all kinds. The CMVA, one of those applications, uses the data provided by the XCCF to validate modem performance in support of PNM. If you want to learn more about the XCCF, you can read the previous entry in our PNM blog series here, or access the public version of the architecture document here. We are building the future of the XCCF right now, so it's a great time to get involved.
The Cable Modem Validation Application (CMVA): The CMVA allows any of us to test CMs for compliance to DOCSIS 3.1 specifications, specifically the PNM portions. The tests conducted are based on the Acceptance Test Plans (ATPs) supported here at CableLabs, specifically the DOCSIS 3.1 PHY and OSSI ATPs, based on the DOCSIS 3.1 specifications. But not only does CMVA provide concise test results based on these ATPs, but it provides nice graphical output (plots, tables) so you can visually confirm the results too. Sometimes what passes a specification is still not desirable or functional necessarily. Looking at the results is a great way to get introduced to the wealth of data available in DOCSIS 3.1 CMs, allowing the CMVA to be useful toward confirming specific results you may envision for your own PNM deployments. To facilitate that idea further, we are adding to the CMVA a few extra capabilities so that users can test additional PNM workflows, look for test anomalies, or further experiment with PNM capabilities.
We use it…
CableLabs and our subsidiary, Kyrio, are using the CMVA in our own CM certification testing. CableLabs will use it further to explore improved workflows for PNM, in support of the InGeNeOs Forum's planned work on PNM Best Practices for DOCSIS 3.1 technology. Just like the XCCF is the foundation for a lot of PNM related capabilities, the CMVA is a step beyond and toward greater PNM capabilities that support low cost and high effectiveness in DOCSIS 3.1 network deployments.
…Others use it…
We envision a couple of important use cases for our partners.
Vendors can use it to validate their modem for compliance to the PNM portions of the specifications, test chip capabilities, improve firmware, or explore potential PNM developments. We're aware of a vendor using XCCF to test silicon, so, for example, the CMVA could be added to find issues and share them with their suppliers during design testing.
MSOs can verify compliance in their own labs, develop CM builds that help them differentiate, and examine CM sensitivity and capability at PNM tasks and operations workflows. For example, if a particular modem is vulnerable to LTE ingress at the interface, a few lab tests might detect it before deploying the problem, and the CMVA would be one way to detect and display the problem.
…Wouldn't you like to use it too?
CMVA was designed specifically for Kyrio and CableLabs to use in certification testing of CMs, with vendors and members able to use it for their own equivalent needs. But, CMVA is well suited for exploring a lot of other needs. Thus, we look forward to working with you to get the full benefit from the XCCF, CMVA and all the CableLabs PNM developments completed and yet to be built.
If you first just want to learn more, please look for our demonstration video to be announced soon. When you are interested in gaining access or discussing it with me further, please feel free to contact me directly by clicking below.
Legal
How Will the Law Treat Injuries Caused by Autonomous Vehicles?
A version of this article appeared in S&P Global Market Intelligence in April 2018. 
Recently, in Arizona, a self-driving Uber vehicle with a minder onboard struck and killed a cyclist. The deadly accident has raised familiar—and serious—philosophical and legal questions surrounding the rise of autonomous vehicles.
There's an important philosophical debate already being waged over self-driving cars and safety in the wake of this tragedy, but the fact that I'd have to look up the meanings of "deontological" and "teleological" disqualifies me for that discussion. However, I am a practicing lawyer, and although I don't practice personal injury law, I do have sufficient bona fides to opine on tort law and autonomous vehicles.
Tort Law
Culpability in the Arizona crash will be legally decided in accordance with the principles of tort law. A tort is, simply, a civil wrong - that is a wrongful act causing harm to a member of society. This is not to be confused with a criminal act, which requires a mental state and action that causes a violation of a criminal law. Torts require four elements, and all four elements must be met, or you don't have a case:
A civic duty
A breach of that civic duty
The breach of the civic duty led directly to a harm
The harm resulted in damages
Using the framework of tort law, in the event that an autonomous vehicle causes an accident, it is the first two elements of a tort—there was a duty, and that duty was breached—that are significant. In this case, there may be several legal duties.
Uber and Autonomous Vehicle
One legal duty could be found with Uber or the car manufacturer (by "manufacturer," I mean the designer, software provider, and everyone else in the supply chain). Uber and the manufacturer have a legal duty to not design or manufacture a defective product. The question here is whether the Uber self-driving car involved in the accident was defectively designed or manufactured, and whether it was Uber or the car manufacturer that put a defective vehicle on the road.
What makes a self-driving car defective? Answers to that question will be based on the "standard of care." Reviewing the standard of care means understanding what a reasonable car manufacturer and self-driving car modifier would do for safety. Lawyers will review what other self-driving car companies, such as Waymo, have done with regard to numbers and types of sensors, as well as bring in self-driving car experts. More standard questions as to the effectiveness of the car's brakes may also come into play.
The Minder
There are also legal duty questions about the Uber employee who was in the vehicle and who was allegedly not looking at the road at the time of the accident. I would assume the minder was in the car to help prevent accidents. If that's the case, she probably had a legal duty. However, what if she had been in the car for a sufficient amount of time to reasonably become fatigued and had no way of pulling over? Driving long hours is hard enough. Being a passenger—not controlling the car but needing to keep a sharp eye on a road—seems like a monotonous job.
If Uber had the minder in the car too long to be effective, that may be a design defect. On the other hand, if the employee could have pulled the car over to rest, then she may have breached her duty. Going one step further, does Uber or the car manufacturer have a duty to put in a sensor that would detect when the minder became fatigued and instruct the car to automatically pull over?
The Cyclist
The fault is not all on the car manufacturer and Uber. The woman who was killed was crossing a well-trafficked road at night pushing a bicycle. Did she breach a legal duty? If so, and if the court finds that the car manufacturer or Uber breached its legal duty, then it is a case of comparative negligence and the court may reduce the car manufacturer's or Uber's damages in accordance with the amount of negligence of the woman who was killed.
Arizona is a comparative negligence state, which means someone can recover damages under tort even if he or she were 99 percent at fault (compared with Maryland, which is a contributory negligence state, where the plaintiff gets nothing even if he or she is 1 percent at fault). Under Arizona law, however, there won't be any recovery if the deceased intentionally caused the accident—so that raises the question of intent.
More to Come
While the Uber case reached an undisclosed settlement it would be overly optimistic to think that this accident will be the last accident involving a self-driving car. While it's too early to tell how these self-driving car cases will play out in the courts, this is one area of the law that may not need to struggle to keep up with changes in technology (such as privacy law). Traditional tort law provides a legal framework for deciding fault and damages for self-driving cars.
The crossroads of law, technology and society is an interesting place to be. This article is the first part of our legal series by our legal experts at CableLabs examining the impact of new technologies on law and how we live. Make sure to subscribe to our blog to stay current on our legal series.
--
Yes, I am an attorney, but I'm not your attorney and this article does not create an attorney-client relationship. I am licensed to practice law in Colorado and have based the information presented on US laws. This article is legal information and should not be seen as legal advice. You should consult with an attorney before you rely on this information.