Culture
Don Clarke Wins Layer123 Network Transformation Award
Last week, CableLabs Principal Architect in Network Technologies, Don Clarke won the prestigious Layer123 Network Transformation Award in the category of Individual Achievement: Contribution to Network Transformation. CableLabs is a strong supporter of innovation in SDN (software defined networking) and NFV (network functions virtualization) and is thrilled that Don has been recognized for his seminal achievements.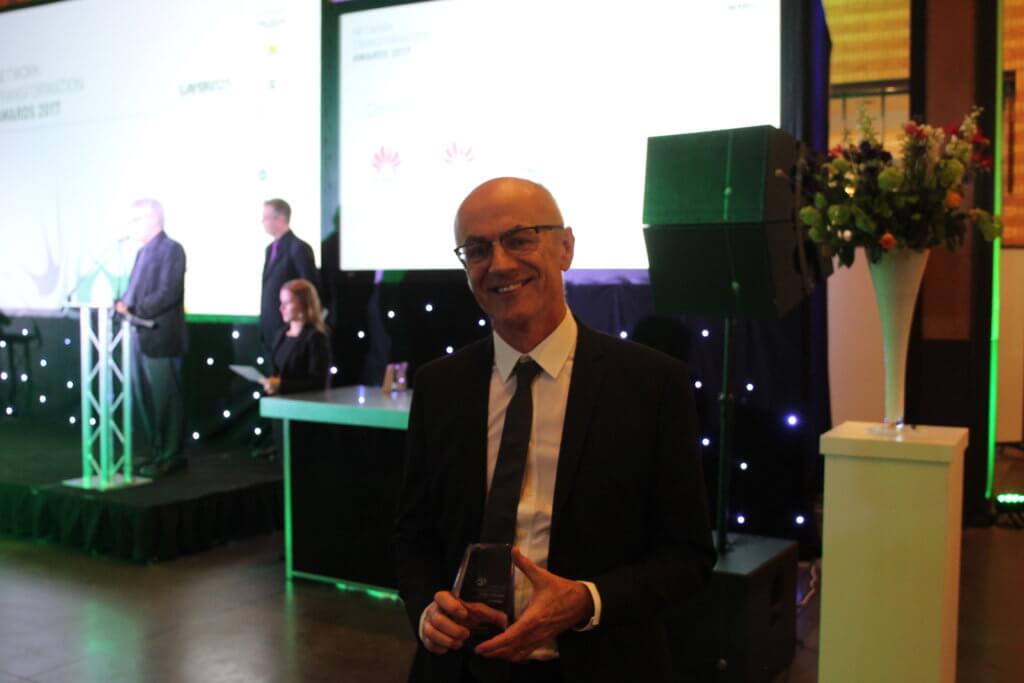 Originally from the United Kingdom, Don received his degree in computer systems from the University of Essex, England and is a member of the U.K. Institution of Engineering and Technology (IET). Before joining CableLabs, he was known as BT's "NFV guru" and spent over 40 years with the U.K. company in numerous technical roles, including the head of network evolution innovation and technical lead for deep fiber operational trials.
In 2012, Don co-founded the leading industry group specifying requirements for NFV technology within the European Telecommunications Standards Institute (ETSI), the NFV Industry Specification Group (ETSI NFV ISG), is a member of the ETSI NFV ISG leadership team and chairs the Network Operator Council. In October 2012, he edited the joint-carrier white paper on NFV, which is widely regarded as the "fundamental document heralding NFV as the future direction for telecommunications networks."
In his current role at CableLabs, he is responsible for driving network innovation on behalf of the cable industry with a focus on NFV and SDN. Don holds nine patents in passive optical network (PON) technologies and has authored numerous papers in telecommunications.
This was the inaugural year for the Network Transformation Awards. The awards recognize innovation and inspiration in the advancement of SDN and NFV and celebrate those with the most significant achievements in accelerating Network Transformation. Winners were selected based upon their leadership and achievement in the field by an independent panel of leading SDN NFV Congress Analyst Partners.
You can read more about Don's work in his blog posts here and watch his recent interview with TelecomTV on NFV here.
DOCSIS
CableLabs Completes Full Duplex DOCSIS Specification
"In the United States, more than 90 percent of households are connected to an HFC (hybrid fiber-coaxial) network, and consumers typically have higher download speeds than upload speeds. By enabling Full Duplex DOCSIS, the upstream and downstream traffic can flow at up to 10 Gigabits concurrently, doubling the efficiency of spectrum use." -- Phil McKinney, president and chief executive officer of CableLabs
The number of connected devices and bandwidth-hungry online experiences are expected to increase exponentially in the next decade. Also, with the continuous development of new applications that enable new experiences, such as augmented reality and virtual reality, an increase in upstream capacity demand is a matter of "when" and not "if." Operators are continuously challenged to find cost-effective solutions to meet this growing demand for faster broadband speeds. With a focus on solving this challenge of the future, CableLabs recently completed the Full Duplex DOCSIS® 3.1 specification.  
Full Duplex DOCSIS 3.1 technology builds on the successful completion of CableLabs' DOCSIS 3.1 specification, which made deployments of 10 Gbps downstream and 1 Gbps upstream broadband possible. Full Duplex 3.1 technology improves upon the DOCSIS 3.1 standard by:
Significantly increasing upstream capacity
Enabling symmetric multi-gigabit services over existing hybrid fiber-coaxial (HFC) technology
Ensuring that cable operators are ready to meet future usage needs for technologies, such as virtual and augmented reality - although widespread consumer demand for high speed upstream is not yet here, operators need to be prepared when the time comes
Current DOCSIS networks have to juggle available upstream and downstream traffic. Full Duplex DOCSIS technology supports multi-gigabit symmetric services by enabling concurrent transmissions in the same spectrum, providing the ability to increase the upstream capacity without sacrificing downstream capacity. This has the potential to greatly improve network efficiency and, in turn, customer experience.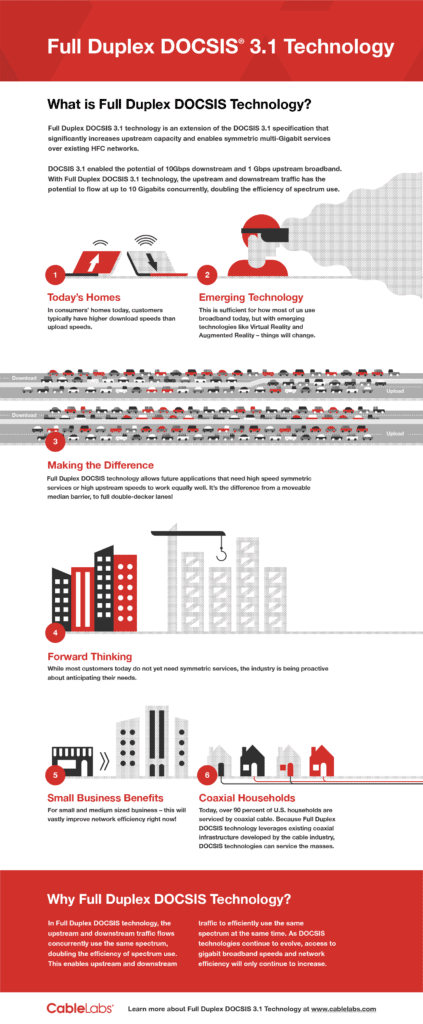 Click Image to Enlarge
Starting from Full Duplex DOCSIS as an internal innovation, CableLabs developed this solution in collaboration with our members and industry partners, enabling cable operators to deliver multi-gigabit symmetric services. Full Duplex DOCSIS 3.1 technology offers high speeds over the existing infrastructure and is less expensive to deploy than fiber, while still maintaining backwards compatibility with previous generations of DOCSIS technology.
You can read more about our Full Duplex DOCSIS 3.1 specification effort in my article "Full Duplex DOCSIS 3.1 Technology: Raising the Ante with Symmetric Gigabit Service." Make sure to check our website later this month for the complete Full Duplex DOCSIS specification.
Virtualization
NFV for Cable Matures with SNAPS
SNAPS is improving the quality of open source projects associated with the Network Functions Virtualization (NFV) infrastructure and Virtualization Infrastructure Managers (VIM) that many of our members use today. In my posts, SNAPS is an Open Source Collaborative Development Resource and Snapping Together a Carrier Grade Cloud, I talk about building tools to test the NFV infrastructure. Today, I'm thrilled to announce that we are deploying end-to-end applications on our SNAPS platform.
To demonstrate this technology, we recently held a webinar "Virtualizing the Headend: A SNAPS Proof of Concept" introducing the benefits and challenges of the SNAPS platform. Below, I'll describe the background and technical details of the webinar. You can skip this information and go straight to the webinar by clicking here.
Background
CableLabs' SDN/ NFV Application Development Platform and OpenStack project (SNAPS for short) is an initiative that attempts to accelerate the adoption of network virtualization.
Network virtualization gives us the ability to simulate a hardware platform in software. All the functionality is separated from the hardware and runs as a "virtual instance." For example, in software development, a developer can write an application and test it on a virtual network to make sure the application works as expected.
Why is network virtualization so important? It gives us the ability to create, modify, move and terminate functions across the network.
Why SNAPS is unique
Creates a stable, replicable and cost-effective platform: SNAPS allows operators and vendors to efficiently develop new automation capabilities to meet the growing consumer demand for self-service provisioning. Much like signing up for Netflix, self-service provisioning allows customers to add and change services on their own, as opposed to setting-up a cable box at home.
Provides transparent API's for various kinds of infrastructure
Reduces the complexity of integration testing
Only uses upstream OpenStack components to ensure the broadest support: SNAPS is open source software which is available directly from the public OpenStack project. This means we do not deviate from the common source.
With SNAPS, we are pushing the limits of open source and commodity hardware because members can run their entire Virtualized Infrastructure Manager (VIM) on the platform. This is important because the VIM is responsible for managing the virtualized infrastructure of a NFV solution.
Webinar: Proof of Concepts
We collaborated with Aricent, Intel and Casa Systems to deploy two proof of concepts that are reviewed in the webinar. We chose these partners because they are leading the charge to create dynamic cable and mobile networks to keep up with world's increasing hunger for faster, more intelligent networks tailored to meet customers' needs.
Casa and Intel: Virtual CCAP and Mobile Cores
CableLabs successfully deployed a virtual CCAP (converged cable access platform) core on OpenStack. Eliminating the physical CCAP provides numerous benefits to service providers, including power and cost savings.
Casa and Intel provided hardware and Casa Systems provided the Virtualized Network Function (VNFs) which ran on the SNAPS platform. The virtual CCAP core controls the cable plant and moves every packet to and from the customer sites. You can find more information about CCAP core in Jon Schnoor's blog post "Remote PHY is Real."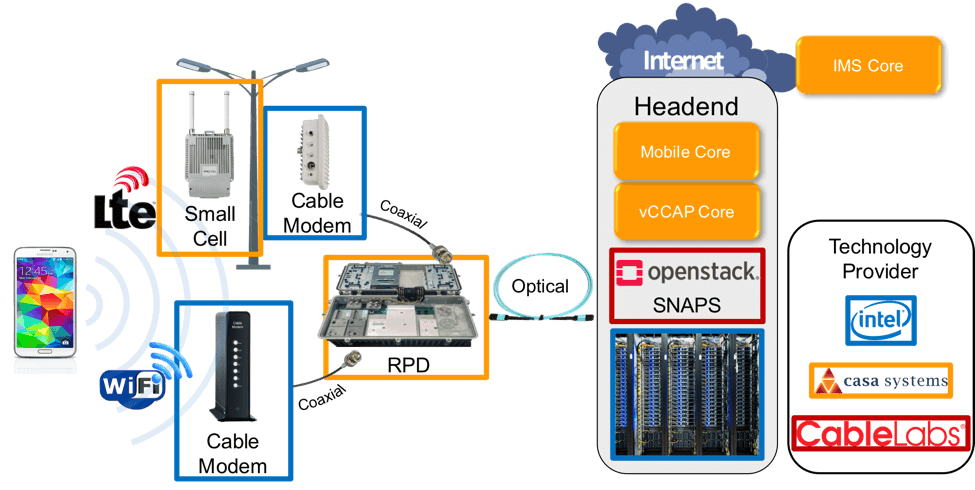 Advantages of Kyrio's NFV Interop Lab
For the virtual CCAP demo, the Kyrio NFV Interop Lab provided a collaborative environment for Intel and Casa to leverage the Kyrio lab and staff to build and demonstrate the key building blocks for virtualizing the cable access network.
The Kyrio NFV Interop Lab is unique. It provides an opportunity for developers to test interoperability in a network environment against certified cable access network technology. You can think of the Kyrio lab as a sandbox for engineers to work and build in, enabling:
Shorter development times
Operator resources savings
Faster tests, field trials and live deployments
Aricent: Low Latency and Backhaul Optimization
With Aricent we had two different proof of concepts. Both demos highlighted the benefits of having a cloud (or servers) at the service provider edge (less than 100 miles from a customer's home):
Low latency: We simulated two smart cars connected to a cellular network. The cars used an application running on a cloud to calculate their speed. If the cloud was too far away, a faster car would rear end a slower car before it was told to slow down. If the cloud was close, the faster car would slow down in time to prevent rear-ending the slower car.
Bandwidth savings: Saving data that will be used by several people in a closer location can reduce the amount of traffic on the core network. For example, when someone in the same neighborhood watches the same video, they will see a local copy of the video, rather than downloading the original from the other side of the country.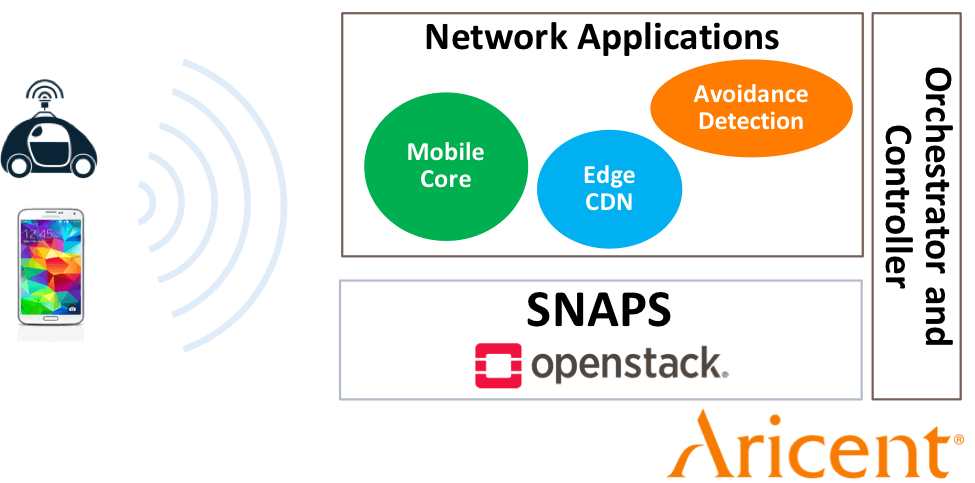 The SNAPS platform continues CableLabs' tradition of bringing leading technology to the cable industry. The collaborations with Intel, Aricent and Casa Systems were very successful because:
We demonstrated end-to-end use cases from different vendors on the same version of OpenStack.
We identified additional core capabilities that should be a part of every VIM. We have already incorporated new features in the SNAPS platform to better support layer 2 networking, including increasing the maximum frame size (or MTU) to comply with the DOCSIS® 3.1 specification.
In addition to evolving these applications, we are interested in collaborating with other developers to demonstrate the SNAPS platform. Please contact Randy Levensalor at r.levensalor@cablelabs.com for more information.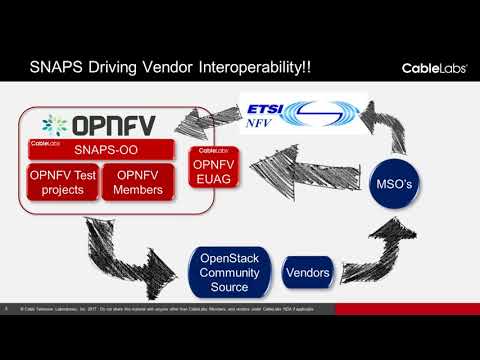 Don't forget to subscribe to our blog to read more about how we utilize open source to develop quickly, securely, and cost-effectively.
DOCSIS
Remote PHY is a Reality
Just over two years ago, CableLabs announced the release of a new series of specifications known as "Remote PHY" in the blog "CableLabs® New Remote PHY Specifications expand DOCSIS® Network Deployment Options" authored by CableLabs principal architect Karthik Sundaresan. The blog describes what Remote PHY (R-PHY) is, how it forms a key piece of the various Distributed Access Architecture options we have established at CableLabs and upcoming plans for the further development of the technology.
Distributed Access Architectures and Remote PHY technology, in particular, provide several key benefits to the Hybrid Fiber Coax (HFC) networks that deliver cable TV and broadband to consumers and businesses:
Takes full advantage of the capabilities of DOCSIS 3.1 technology, allowing more data capacity to be packed into the same amount of spectrum
Supports the deployment of Full Duplex DOCSIS, which will enable multi-gigabit upstream services on existing cable plants
Leverages lower cost/higher capacity optical Ethernet transport mechanisms, allowing cable operators to cost-effectively provide faster services to customers
Since this announcement, hundreds of engineers on dozens of teams from CableLabs, equipment manufacturers and cable operators worked vigorously to move the technology forward. We're excited to announce that as a result of this hard work, interoperable Remote PHY devices (RPDs) now exist and will be available on the market soon.
What is Remote PHY Technology?: A Technical Recap
The R-PHY technology pushes the physical RF layer (PHY) to the edge of the access network. This design requires the CCAP to be "split" between the MAC layer and the PHY layer. In an R-PHY system, the integrated CCAP is separated into two distinct components. The first component is the CCAP Core and the second component is the RPD. The CCAP Core can contain both a CMTS Core for DOCSIS technology and an EQAM Core for Video.
The RPD contains PHY-related circuitry, such as downstream QAM modulators, upstream QAM demodulators, together with pseudowire logic to connect to the CCAP Core. The RPD platform is a physical layer converter whose functions are:
To convert downstream DOCSIS, MPEG video and out-of-band signals received from a CCAP Core over a digital medium, such as Ethernet or PON to analog for transmission over RF.
To convert upstream DOCSIS and out-of-band signals received from an analog medium, such as RF to digital for transmission over Ethernet or PON to a CCAP Core.
Testing Products at CableLabs' R-PHY Interoperability Events
While CableLabs is known for developing specifications, we also work extensively to help manufacturers develop products that conform to our specifications and interoperate with one another. One important means of doing so is through interoperability events.
The start of interoperability testing is a crucial milestone in the lifecycle of a project at CableLabs. It represents the point at which products become real and can start to work with one another. CableLabs serves as the neutral ground that allows manufacturers, who might otherwise be competitors, to come together and – for the very first time – validate whether or not their implementations work with each other and, if not, figure out why. This is a major step for manufacturers to validate their products are commercially viable.
CableLabs hosted a series of one to two-week long interoperability events, starting in December of 2016. These events comprised of 15 equipment manufacturers from around the world. The initial events included prototype RPDs and CCAP Cores which delivered product interoperability from the beginning. Over the course of time, the products matured until they became ready for use in field trials - a massive progression of development.
As participants continued through their development of RPD and CCAP Core products, features and requirements were added to the events to advance product readiness. A number of key features to enable commercial deployment were tested and verified: RPD initialization, IPv6 support, timing, DOCSIS 3.1 network operation and the creation of and communications through upstream/downstream L2TPv3 tunnels.
Announcing the Remote PHY Device Qualification Program
As an additional step to ensure devices are ready for deployment, where appropriate, CableLabs develops Qualification Programs to formally test and verify that devices comply with the specifications. This indicates that they will successfully interoperate with one another when deployed in the field. Based on the success experienced in the interoperability events to date, CableLabs is excited to announce that we have now launched a Qualification Program for the testing of RPDs.
Similar to our highly successful DOCSIS certification programs, manufacturers can now submit RPDs, whether they're in R-PHY Nodes or R-PHY Shelves, for formal qualification testing at CableLabs. Once submitted, these devices are extensively tested by our partner Kyrio to ensure that they comply with our specifications and that they will successfully interoperate with other compliant devices.
Additional information for the RPD Qualification Program, including fees and guidelines, can be found on the Kyrio website and are described in this Kyrio blog.
Remote PHY is Real
CableLabs' Interoperability Events help to get devices to that point and the start of our Qualification Program ensures that devices are able to demonstrate their compliance and readiness.All of this serves to demonstrate that Remote PHY is real:  products are real, they are here and they'll see deployment in the field soon. This means that cable operators – and ultimately their customers – benefit from Remote PHY deployments.
Remote PHY Industry Events & News
R-PHY is playing a major roll in the cable industry and the timing couldn't be better! This year's SCTE Cable-Tec Expo® in Denver, CO is holding an R-PHY seminar on Tuesday, October 17th. This event will provide an in-depth look at all aspects of R-PHY including the technology, the implementation of R-PHY and the benefits for operators. Jon Schnoor is speaking at the seminar, providing a view of the current state of the project and how CableLabs and Kyrio are playing an essential role in the next generation of cable networks.
Interested in reading more about Remote PHY in the future? Subscribe to our blog and let us know your thoughts in the comment section below.
Culture
Dr. Bernardo Huberman Joins the CableLabs Team
Today, technology pioneer and futurist, Dr. Bernardo Huberman joins CableLabs as a Fellow and vice president of the Core Innovation Team. Based in our Silicon Valley office, Bernardo will lead our innovation efforts in the areas of artificial intelligence, PHY and MAC layer communications network technologies, and Software Defined Networking and Network Function Virtualization.
A former senior vice president at Hewlett Packard Enterprise Company and director of the Mechanisms and Design Lab at HP Labs, Dr. Huberman has over 30 years' experience in innovation. Originally from Argentina, he received his Ph.D. in physics from the University of Pennsylvania and is currently a consulting professor in the Department of Applied Physics at Stanford University.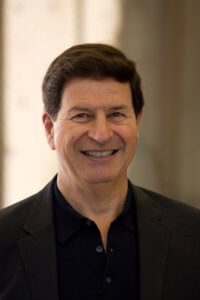 Dr. Huberman has played a key role as a thought leader in numerous highly innovative solutions in technology. He began his career working in condensed matter physics and was one of the discoverers of chaos in numerous physical systems. He uncovered the nature of electronic markets, designed novel mechanisms for enhancing privacy and trust in e-commerce negotiations, and invented ePrint - the first system to allow remote printing from a mobile device anywhere in the world.
Recently, at HP, he discovered that unstructured information contained within the web could be harvested in the service of innovative new tools. An example of this is the development of technology-based machine learning that uses Twitter postings about movies and products to predict the precise amount of money and demand they would generate.
Bernardo has been an active participant and advisor in a number of important global technology and policy forums. He has participated in TEDx and has been a member of the Council of Nordic Ministers and the European Commission. He is a former Fellow at many influential technological societies and was co-winner of the IBM Prize of the Society for Computational Economics. He has held visiting professorships at the University of Paris, the University of Copenhagen, and the European School of Business. He holds 46 patents (with several pending) and has published hundreds of reports and several books.
As an accomplished leader and disruptor, CableLabs is delighted that Dr. Huberman is joining the team to continue our efforts in innovation.
Bernardo is taking the helm as VP of Core Innovation from Peter Smyth, who is retiring from CableLabs this week. Pete pioneered many initiatives in wireless technologies and has been instrumental in propelling our innovation efforts over the years. We would like to thank him for his contributions and wish him the very best in his retirement in the U.K.
Culture
Meet CableLabs' First Fellow Dr. Alberto Campos
CableLabs is pleased to announce the advancement to Fellow of thought leader, visionary and distinguished technologist Dr. Alberto Campos. Our greatest distinction for technical achievement, Dr. Campos is CableLabs' first Fellow in its 29-year history.
The prestigious credential recognizes and rewards outstanding contributions to technology and is the highest level of our Technical Career Path (TCP). The TCP is a unique competency-based program that affords researchers the opportunity to advance their careers and be promoted without leaving their area of expertise. Employees are nominated for promotion by their supervisors and a board of peers inside and outside the cable industry collaborate to assess competence in the areas technical innovation, technical knowledge, relationship management, leadership, mentoring, problem-solving and analytical/critical thinking, communication, and business acumen. Alberto's recommendation from the TCP board was reviewed and approved unanimously by the CableLabs Board of Directors on September 28th.
With 30 years' experience in technology and 15 years at CableLabs, Dr. Campos is regarded as the "Founding Father of Proactive Network Maintenance (PNM)" and the subject matter expert in QoE, DOCSIS technology, RF, wireless optics and network management. He is the current CableLabs' "Inventor of the Year", conducting seminal work in PNM, DOCSIS 3.1 technology and coherent optics. He holds 21 patents in the areas of wireless networks and optical communications with 36 patents pending and 58 patent disclosures submitted.
We are profoundly grateful for Dr. Campos' contributions to our community and his inspiring example to technologists worldwide. I invite you to watch the video below to learn more about Dr. Campos' work in optics, virtual reality and telepresence and how he's inventing the future.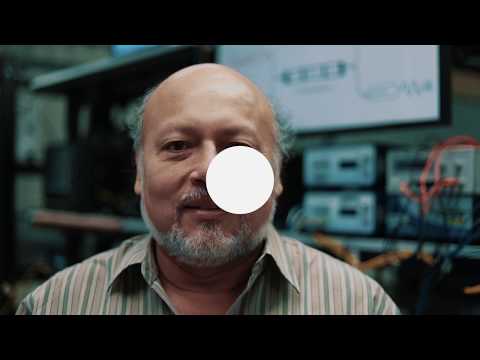 You can read more about Alberto's work in his blog post "Future Proofing Cable Optical Access Network: A Coherent Story".
Healthcare
Cable's Role in the Future of Connected Healthcare
A version of this article appeared in S&P Global Market Intelligence in August 2017. You can find the original here.
The connection between cable and healthcare may not be immediately obvious to the casual observer. CableLabs has a vision of the potential future of healthcare in five to ten years' time that is based on the massive and ubiquitous broadband connectivity that will be available in this time frame. This vision is captured in our video that you can watch at The Near Future Network. After reflecting on this vision, the connection becomes more evident.
Today, in addition to connecting hospitals and clinics, the cable network infrastructure reaches 93% of U.S. homes. This enables cable services to contribute in an increasingly important role in healthcare. Cable operators are able to deliver a cost-effective bundle of broadband, telephone, and television services that meet the connectivity and business needs of hospitals and clinics. In addition to connecting hospitals and clinics, cable companies are offering gigabit speeds to residential customers, completing the connection to the home. Connected healthcare is very important for areas of the country that lack medical resources. For example, GCI, the largest Internet provider in Alaska, is taking the lead in connected healthcare by providing remote Alaskan villages with telemedicine through their ConnectedMD program.
Connecting hospitals and clinics is only the beginning. Remote patient monitoring is becoming an increasingly important aspect in addressing the growing costs of healthcare. The results of a year-long remote patient monitoring pilot from Geneia showed a savings of over $8,000 per monitored patient annually. This kind of remote patient monitoring relies on a robust broadband connection to the home. In September 2015 Cox Communications acquired Trapollo to offer remote patient monitoring significantly reducing the cost of delivering care to patients with chronic ailments.  Also in September 2015, Kaiser Permanente announced a pilot of My Pregnancy. A TV app on the Xfinity X1 platform; the app provides timely information for expectant mothers to access clinically validated Kaiser Permanente content.
The demand for healthcare services continues to grow thanks to the reality of an increasing demographic of individuals over the age of sixty-five. Currently, that group makes up 15% of our population, but by 2040 it will be nearly 22%.  Coupled with the rising cost of providing healthcare services in hospitals, connected healthcare makes more sense and "cents" than ever. It is well known that treating chronic conditions comprises the highest percentage (as much as 80%) of U.S. healthcare expenditures. Using remote patient monitoring to stay on top of chronic conditions and anticipating potential crises avoids unnecessary ER visits and improves patient outcomes.
Connectivity transcends industries and the issues faced by healthcare are massive, therefore the time for collaboration has arrived. One example of this kind of collaboration with the healthcare industry is cable's work with the Center for Medical Interoperability (CMI). The West Health Institute study, The Value Of Medical Device Interoperability, estimated that more than $30 billion in annual health care savings could be realized by solving medical device interoperability. CMI was formed to address this problem and is modeled after the CableLabs centralized research and development laboratory. Cable brings its expertise in device interoperability, device security, and certification to the healthcare industry through its participation in CMI's specification development efforts.
Another example of industry-wide collaboration is our participation in the Open Connectivity Foundation (OCF) which is spearheading network security and interoperability standards for IoT devices. Through OCF, CableLabs and the cable industry is working to increase IoT security to address the associated risks to both the network as well as the privacy of subscribers. CableLabs not only has a board position at OCF, we chair the OCF Security Working group.
The cable industry will have an increasing role in the future of connected healthcare due to their high-capacity, fiber-rich networks that are able to connect patients and providers. CableLabs recognizes this and on April 12th and 13th we produced two back-to-back Inform[ED] Conferences that brought together cable industry technologists with health information management professionals to continue the conversation. Although healthcare IT will become increasingly complex in the future, cable's solutions are simple, easy to deploy and scalable across the entire healthcare system.
--
Subscribe to our blog to read more about connected healthcare and the innovations we are working on. We hope to inspire the healthcare industry to help us make our vision a reality.
Virtualization
Hosting ETSI NFV in Mile High City
The global telecommunications industry is undergoing an unprecedented transformation to software-based networking driven by the emergence of Network Functions Virtualization (NFV). Last week in downtown Denver, CableLabs welcomed over 130 delegates from all over the world to the 19th plenary session of the ETSI NFV Industry Specification Group. With over 300 member companies including 38 global network operators, ETSI NFV is the leading forum developing the foundation international standards for NFV.
In 2013 ETSI NFV published the globally referenced Architectural Framework for NFV and over the past four years has been working intensively to specify the interfaces and functionality in sufficient detail to enable vendors to bring interoperable products to the market.
Recently I calculated that over 90,000 individual-contributor hours have been spent in the ETSI NFV face-to-face plenary meetings to date - and this doesn't include working group interim face-to-face meetings and conference calls. In a typical week, there are at least seven different working group calls timed to enable participation by delegates located around the globe.
ETSI NFV has openly published over 60 specifications which define the functional blocks needed to deliver carrier-grade network performance in the telecommunications environment. Taking a page out of the open source playbook, ETSI NFV maintains an Open Area where draft specifications which are still being worked-on can be downloaded to enable the wider industry to see where the work is heading, and for developers to begin writing code.
Why is the ETSI NVF work critical?
The ETSI NFV work enables telecommunications operators to use cloud technologies to implement resilient network solutions able to deliver the rigorous service levels which underpin critical national infrastructures. The ETSI NFV work also enables domain-specific standards bodies such as 3GPP, Broadband Forum, IETF, MEF etc. to call out common foundation specifications which will enable their solutions to co-exist on the same virtualization platform. Open source communities also need to reference common specifications to ensure their solutions will be interoperable. The need for open source communities to reference the ETSI NFV work to avoid fragmentation is a topic I've become quite vocal about in recent contributions to international conferences.
Encouraging interoperability within an open ecosystem has been a key objective for ETSI NFV since it was launched. To drive this forward, ETSI NFV recently completed specifications which detail the REST APIs between key elements of the NFV Architectural Framework. Additional specifications, including the APIs exposed to Operations Support Systems (OSS), will be completed by the end of this year. This is a key piece of the puzzle to realize our vision for NFV. Bruno Chatras at Orange who chairs this work has blogged on this so I won't cover it in detail here.  Suffice to say; this new direction will massively accelerate progress on NFV implementation and interoperability.
Tutorial and Hands-on Demo Session
As many of the world's key experts on NFV were present for the ETSI NFV plenary sessions we organized an NFV tutorial and hands-on demo session on Monday afternoon which I called a 'SpecFest'. This enabled local technology people to meet and interact with the experts. I think the term 'Hackfest' is overused and I wanted to promote the idea that demonstrations of running code centered on adherence to detailed specifications could also be exciting. We sent invites to local cable operators, startups and Colorado University at Boulder to help broaden awareness of the ETSI NFV specification work. I wasn't disappointed, over 70 delegates turned up and over 50 participants joined remotely. The tutorial and demo materials are freely available for download. The event exceeded our expectations, not only in the level of participation but also Nokia stepped up with the first public demonstration of running code implementing the ETSI NFV specs run live from their center in Hungary. It was truly a 'SpecFest'!
Joining up with Open Source
Coincidently there was an OpenStack Project Teams Gathering (PTG) meeting taking place in Denver, and it was too good an opportunity to miss to join up the two communities for a mutual update. The OpenStack Glare Project intends to implement interfaces based on the ETSI NFV specifications, and ETSI NFV has just completed a gap analysis in relation to OpenStack. The opportunity to get together to share technical perspectives, build the relationship and figure out how to collaborate more closely, was timely. The CableLabs NFV software platform is centered on OpenStack and we are committed to open standards, so this type of collaboration is something we are very keen on.
Excellent Progress on ETSI NFV Releases
The ETSI NFV working groups met in parallel throughout the week with over 230 contributions to work through. Release 2 maintenance is close to being completed and new features for inclusion in Release 3 went forward for more detailed analysis including Network Slicing, License Management, Charging and Billing, Policy Management, etc. Excellent progress was made on specifying the Network Service Descriptor (NSD) and Virtual Network Function Descriptor (VNFD) with TOSCA. This augments the REST APIs I mentioned earlier.
As a member of the ETSI NFV leadership team, I've been a keen advocate for ETSI NFV to strictly focus on work that is high value to the industry. Quality is critically important, we want to avoid work that burns time but doesn't move us towards our goals. With this in mind, I was pleased to see new work items approved that address genuine gaps. These included Connection-based Virtual Services led by Verizon, NFV Identity Management and Security led by BT and NFV Descriptors based on YANG led by Cisco, amongst others.
The next ETSI NFV plenary will be held in Sophia-Antipolis December 5-8, 2017 and we are planning ahead for the second ETSI NFV Plugtests to be held at the ETSI Center for Testing and Interoperability (CTI) January 15-19, 2018. The first Plugtests were over-subscribed, so participating companies will need to register early!
CableLabs was extremely proud to host this event and we'd like to thank Amdocs, Aricent, arm, Broadband Forum, Intel and MEF for their sponsorship.
What is CableLabs doing in this space?
CableLabs has been working on SDN and NFV for over 4-years. We have studied the impact of NFV in the home environment and developed insights which smooth the way for virtual provisioning in the Access Network. We are a leading contributor to ETSI NFV and our NFV & SDN stack – SNAPS is part of OPNFV. We are keen to encourage interoperability for NFV and SDN solutions, CableLabs subsidiary Kyrio operates SDN-NFV interoperability labs at our Sunnyvale-CA and Louisville-CO locations which enable vendors and operators to work together.
--
ETSI NFV has created the foundation standards to deliver carrier-grade virtualization capabilities for the global telecommunications industry. You can find more info at ETSI NFV Industry Specification Group. Don't forget to subscribe to our blog to find out more about ETSI NFV in the future. 
Don Clarke is a Principal Architect at CableLabs working in the Core Innovation Group. He chairs the ETSI NFV Network Operator Council and is a member of the ETSI NFV leadership team.
Culture
Meet CableLabs Principal Architect and Futurist Dr. Arianne Hinds
We've all heard of virtual reality, but few know about the scientists behind the technology shaping the future of our experiences. Virtual reality has a come a long way from primitive headsets to a technology poised to revolutionize the way we communicate, learn and receive medical care. Meet the woman who's bringing the holodeck to your living room. 
With over 25 years experience in the areas of image and video compression, innovator and inventor Dr. Arianne Hinds joined the CableLabs team in 2012. The recent winner of the prestigious 2017 WICT Rocky Mountain Woman in Technology Award and Chair for the US delegation to MPEG (formally known as INCITS L3.1), she is actively engaged in developing virtual reality standards in MPEG.
Watch the video below to learn more about Dr. Hinds and how she's defining the future of virtual reality.
You can find out more about Arianne's research by reading her blog posts and publications. Subscribe to our blog to find out more about how CableLabs is inventing the future.  
Innovation
5 Ways to Raise Innovation Leadership
The need to innovate now is greater than ever. Yet, many leaders admit that they just don't have the time or they don't practice innovation consistently enough as an individual or with their team. With an accelerating stream of start-ups and popular well-funded competitors challenging the set-top box, connectivity methods, and business models of the cable industry, we must rise up together and win the innovation game! It will take our individual and collective commitment to delivering great value with our networks, entertainment &  connectivity solutions today. We also need to raise our commitment to innovation leadership in order to place the cable industry at the forefront of the connected experience with purposeful innovations for decades to come.
With all this in mind, here are 5 ways for you and your team to innovate at new heights: 
1. Check Yourself: Transformation always begins with self-awareness. Contemplate these questions as an innovator and correct any tensions that may arise:
How important is innovation in my role, my team or company?
What would another level of innovation in my role, team or company look like?
Am I or is my team regularly discovering, developing or delivering innovation to my customers inside or outside my company?
Do I really know my customer's challenges, problems, gaps or missed opportunities that are the ripest for innovation?
What idea or innovation has been on the back burner for way too long?
2. Ask better questions: Let's start with the most obvious question: "Do you know what questions need to be asked to spark game-changing innovation and influence others to see the value you see?"
Why ask better questions?  So, you can:
Help your organization make great decisions
Challenge your team to see beyond the status quo
Anticipate business challenges
Understand your customers when they are not always clear about what they want
Wondering how to start?  I invite you to formulate or seek out questions that help you challenge beliefs and assumptions about and assumptions about what's true or possible, consider the most expansive form of your idea and to empathize with others in order to solve real problems and innovate with purpose.
3. Build Innovation Grit: Coming up with breakthrough ideas is really hard. It's even harder to stay resilient when the "antibodies", or resistors, to change cut you off all your attempt. Innovation has taught us that most great ideas were first impractical, impossible or down right stupid before they became the NEXT big thing or even just the next important thing. As humans, we'd like to think we are fully adaptable, but in reality, we are comforted by the status quo and certainty overall. It requires a special mindset, commitment and a lot of perseverance (grit) to see an innovation through.
Did you know Innovation Grit must be developed consciously or your idea will be lost to the innovation graveyard, due to the antibodies AGAIN!?
4. Practice, Practice, Practice: To master anything, you must practice! So, let's check in on your innovation practice:
What are the daily, weekly, monthly, quarterly or yearly innovation practices you apply consistently, and with ever increasing competency?
Are these practices truly generating more ideas, more value or more impact?
If you were going to be 10x times more innovative 6 months from now, what practice would you need to START or re-commit to NOW?
5. Accelerate Change: If you noticed tensions, gaps or challenges in the above, and you KNOW it's time to make a change, then take action and/or find an innovation mentor, coach or training program to help you accelerate the learning curve, focus your attention and get back in the game with the kind of intensity we need right now for the Cable Industry!
I invite you to consider our upcoming Innovation Boot Camp Intensive:
At boot camp, you will learn a framework for successful innovation and how to generate breakthrough innovation, BY DOING IT, in an immersive, intimate and accelerated way. Our upcoming boot camps are October 23-27, 2017 in Boulder, CO or April 23-27, 2018 in Silicon Valley.
We keep each boot camp small, so you get plenty of time and attention with our experts. These include CableLabs CEO and renowned innovator Phil McKinney, author of "Beyond the Obvious – Killer Questions that Spark Game-Changing Innovation," as well as creator of the award winning, nationally syndicated radio show/podcast "Killer Innovations". You will leave Boot Camp with more strategic questions and the confidence when you return to work.
You will learn about the innovation myths that need to be busted and great strategies to deal with the antibodies who may kill your best ideas or slow down their progress. With a team of battle tested innovators challenging you to transform your mindset, build creative confidence, grit and ultimately innovation impact in any role.
So there you have it, 5 tangible and accelerated ways to RAISE your Innovation Game: Check in on your current state of innovation, move your attention to killer questions, find new ways to overcome "antibodies" to your innovations, commit to a regular innovation practice AND when you are ready, go DEEP at Innovation Bootcamp - or go home!
Interested in reading about what Innovation Bootcamp is really like? Check out my blog post about our previous Boot Camp here and watch the video below. Don't hesitate to contact me with any questions. Our topic area for exploration and innovation will be "Health in the Home" where we examine opportunities in home health care, wellbeing and aging in place.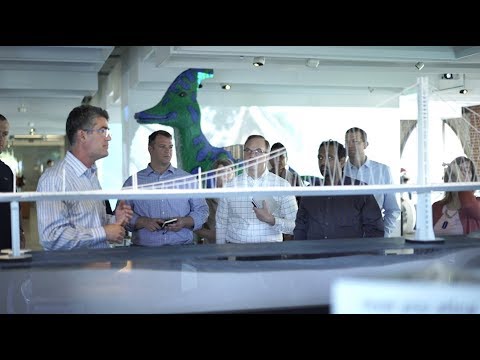 Discover how CableLabs supports the cable industry to stay on the forefront of innovation here.