DOCSIS 4.0 Interop·Labs Event Draws Excellent Participation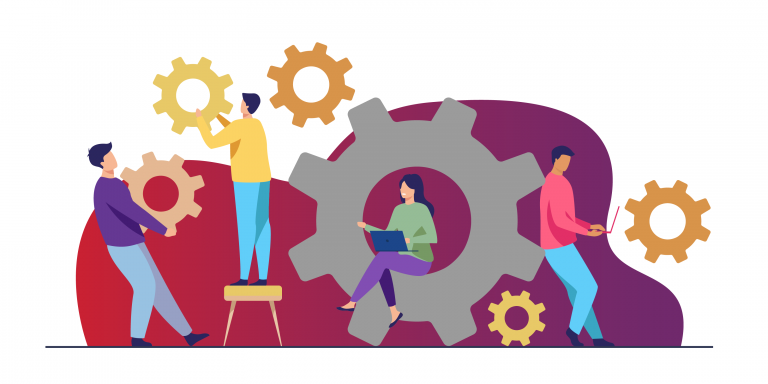 For the first time since we published the DOCSIS® 4.0 specifications in 2020, the DOCSIS community recently came together for an Interop•Labs event. With Kyrio support, CableLabs hosted the interop July 17–21 at our headquarters in Louisville, Colorado. The event was a success on multiple fronts, and I was particularly excited by the strong turnout from suppliers and operators.
Both cable modem termination system (CMTS) and cable modem (CM) suppliers began the work to bring this technology to the field. For the in-person event, suppliers brought more than a dozen products to our lab. Operators also attended to observe, provide encouragement and offer operational perspectives.
The Importance of DOCSIS 4.0 Interoperability
In our lab, CableLabs provided an environment for all this equipment to come together — with a focus on the DOCSIS 4.0 specifications that are so important for interoperability. Interoperability allows:
Suppliers to compete in a larger market.
Operators to have more choices in the services they offer to subscribers.
Competition and innovation to occur among a larger community of smart people.
It really is the cornerstone of what CableLabs and Kyrio bring to the table for the DOCSIS specifications.
Interoperability is pretty tricky to achieve and takes attention to details contained in the specifications. The CMTS and CM must both interpret and agree on a number of parameters to work together to provide service (e.g., the downstream and upstream channels that a CM can use). This sometimes comes down to an interpretation of the specification — expertise that's right in CableLabs' wheelhouse.
Pair, Re-Pair, Repeat: How the Interop Unfolded
For this interop, six DOCSIS 4.0 CMs from four suppliers were interconnected to six DOCSIS 3.1 CMTSs from five companies. Participating suppliers were Arcadyan, Casa Systems, Cisco, CommScope, Harmonic, Sagemcom, Ubee, Vantiva and Vecima. EPiDoX also attended with a prototype DOCSIS 4.0 test system.
The CMTS and CM suppliers iteratively paired CMs to CMTSs to test interoperability. During this pairing and re-pairing, participants investigated the functionality and interoperability of the CM and CMTS equipment against the DOCSIS specification requirements. This process ensured all connectivity options between the CMs and the CMTSs were investigated.
Suppliers worked diligently to meet the goals of the interop and then went the extra mile to pursue "stretch" goals. Everyone came prepared with a collaborative attitude.
The cable modems successfully connected to CMTSs the first time, which was reassuring because DOCSIS 4.0 technology can be seen as an extension of DOCSIS 3.1 technology. We discovered some issues, of course, and everyone — including CableLabs — left the interop with something to work on. This is par for the course for a first interop, and it's exactly the reason we hold these events.
And, yes, the DOCSIS systems we investigated passed high-speed traffic. Very high speed, as in gigabits-per-second downstream and upstream. For me, a long-time DOCSIS expert who still remembers dial-up speed, DOCSIS 1.0 speeds and everything since, it really was quite amazing to witness the speeds that DOCSIS 4.0 technology makes possible. This included DOCSIS 3.1 CMTSs augmented with additional channels to support DOCSIS 4.0 modems, as referenced in this earlier blog post.
The Interop•Labs event also let me get reacquainted with several colleagues that I hadn't seen in several years; it was good to refresh those friendships and working relationships. There were new faces, too — at least to me — and I got to meet and work with those folks, as well.
Marching Ahead to DOCSIS 4.0 Availability
Another in-person interop is scheduled for August 14–17, again at CableLabs' Louisville office. We expect the same participants, and we'll revisit the scenarios from July and take a look at some new ones. The goal is to keep pushing a more rigorous and deeper understanding of the DOCSIS 4.0 specifications and product maturity.
Although speed is fun to witness, the areas of lower latency, enhanced security and increased reliability are co-equal pillars of the 10G network and are all supported by DOCSIS 4.0 specifications. DOCSIS 4.0 technology is going to blow some minds when it gets unleashed, and it will raise the bar for consumer broadband higher than ever.
After the August interop, our focus will turn to the SCTE® Cable-Tec Expo® in October in Denver. Believe me: You'll want to attend and see these developments for yourself. The industry is focused on bringing DOCSIS 4.0 technology to market, and it will be all over the show floor — including the hybrid fiber-coax (HFC) network equipment. End to end, suppliers have been working overtime to make this event a showcase. You won't be disappointed.