From Inspiration to Pitch: How Innovation Boot Camp Launched the Idea for ARC HotSpot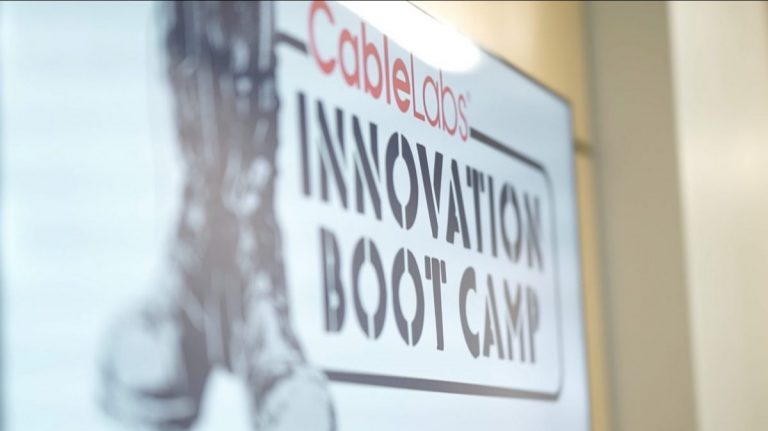 Innovation isn't just about creating new products. It's about bringing together diverse thoughts, perspectives and experiences to solve big problems. At Innovation Boot Camp, CableLabs members and employees work together in an intimidation-free zone to immerse themselves in the innovative process, from inspiration to final pitch.
During the week of April 24–28, 2023, CableLabs will host the 20th Innovation Boot Camp, where innovators will receive hands-on experience and live coaching from CableLabs CEO Phil McKinney and other expert speakers and coaches. In this spring's all-virtual format, participants will learn the FIRE framework (Focus, Ideation, Ranking, and Execution), experience the innovation process end to end; and learn strategies that they can apply to their own teams and projects immediately.
It's an inspiring environment designed to bring the industry closer together and share new ways of creating and innovating.
But do any of the ideas developed at Innovation Boot Camp actually make it to market? Yes, they do.
A Market-Ready Solution to a Real-World Problem
Innovation Boot Camp pulls out all the stops to help participants tackle real issues that they're facing in their businesses or other contexts. The innovative process we teach is designed to generate ideas that result in viable solutions, many of which have gone on to production.
One of those ideas was Kyrio's ARC HotSpot, a technology that delivers automated failover for broadband networks. The idea for ARC HotSpot was born out of the 2020 Innovation Boot Camp, which took place during the COVID-19 pandemic, when companies urgently needed reliable remote-work solutions. By holding the very first virtual Innovation Boot Camp in the midst of this new world of work, CableLabs gave participants an opportunity to collaborate and innovate despite lockdown restrictions.
The challenge of the 2020 Innovation Boot Camp was to come up with a technology idea that would make working from home a better experience. Participants learned from veteran coaches, then broke into teams to begin the ideation process. One of those teams was Team Echo, which consisted of CableLabs employees from various backgrounds and areas of expertise, including CableLabs' Director of Procurement Zen Mykytyn.
During a brainstorming session, Zen observed that one of the most difficult challenges of navigating virtual work and school was keeping everyone connected during a service outage. With two parents working from home and kids logged in to Zoom classrooms, even a short outage resulted in house-wide panic as meetings were disrupted and no one could do their work.
But what if there was a technology that could solve that problem?
Zen's observation was the spark that launched a week of brainstorming, iterating, investigating and developing the idea that eventually became ARC HotSpot.
From Inspiration to Pitch
With the idea in hand, Zen and the other members of Team Echo started developing a solution. Coached by John Bahr, the team came up with the idea of using a smartphone as a hotspot for the entire home network. They conducted a live customer experience conversation to get real feedback on the idea, put together a one-sheet and a storyboard, and developed a pitch that they would present to the Innovation Boot Camp panel at the end of the week.
"CableLabs' Innovation Boot Camp, while a fun learning experience, is also a place where game-changing ideas happen," said coach John Bahr. "My team came up with a solution to a problem that was at the forefront of real customers' minds during the height of the COVID-19 lockdown. Executing on that solution to turn it into a real product was just so cool!"
At the end of the week, Team Echo pitched their idea over Zoom. Just a few short minutes after Zen began presenting, his connection dropped. One of the other team members picked up the pitch as everyone waited for Zen to re-establish his connection. It was a brilliant, planned demonstration of the exact use case that made the team's idea so relevant, and the panel agreed it was an idea worth pursuing.
After Innovation Boot Camp ended, John Bahr gave a demonstration that generated significant interest. Kyrio non-exclusively licensed the intellectual property from CableLabs and developed its own implementation, and ARC HotSpot was born.
Innovation Is a Team Sport
Zen strongly believes that the positive, nurturing environment of Innovation Boot Camp and the diversity of the team made it possible for his idea to come to fruition.
"My team included John Bahr, Greg White and Mark Bridges," he said. "They're all really smart guys and experts in their fields, but they're all different. My field isn't technical thinking or awareness, but working with them gave me a glimpse into what they do every day and how they think. My idea wouldn't have come to be without the rest of the team."
That diversity of experience lies at the heart of Innovation Boot Camp's mission. We believe that great ideas can come from anywhere—and they do. Innovation is a team sport that thrives when diverse thinkers come together in an intimidation-free environment to make things better.
If you're looking for a hands-on experience that puts words and ideas into action, Innovation Boot Camp is ideal for you. You'll learn to challenge your thinking, develop new skills and put those skills into action as you work with a team of other innovators.
Ready to see what it's all about? Join us for the next CableLabs Innovation Boot Camp. Spots are limited, and innovation topics do vary.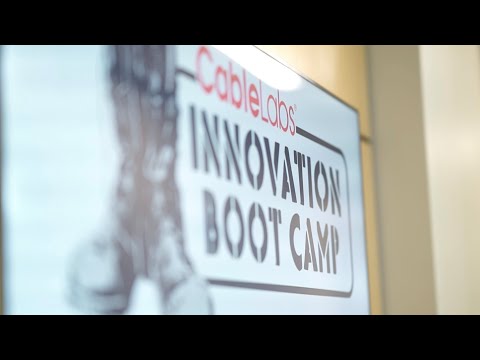 NTIA Announces 2023 5G Challenge Contestants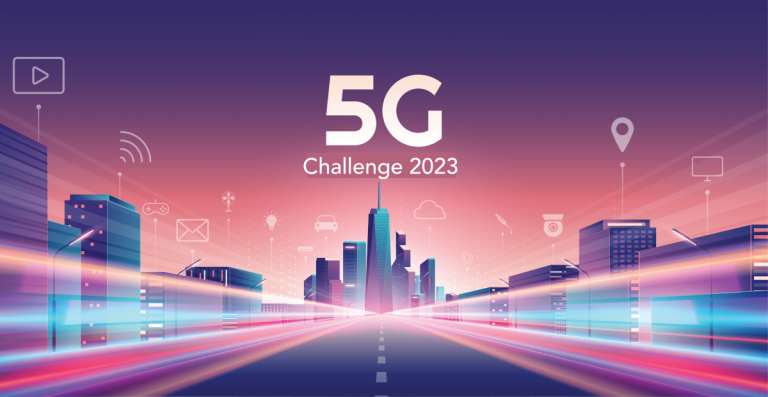 CableLabs congratulates Capgemini, Fujitsu, GXC, Lions Technology, Mavenir, NewEdge Signal Systems and Radisys for being selected as contestants in the National Telecommunications and Information Administration's (NTIA) and Department of Defense's 5G Challenge. The competition is hosted by CableLabs, and contestants will compete for up to $7 million in cash and in-kind prizes. This group of participants was selected for their commitment and contributions to developing open and interoperable networks in the 5G ecosystem.
Like the 2022 5G Challenge, this year's challenge will focus on testing interfaces among the Open RAN-specified subsystems and end-to-end integration, as well as testing handovers between different vendors.  The Challenge seeks to accelerate adoption of 5G open interfaces, interoperable subsystems and multi-vendor solutions by:
Utilizing existing standards for new providers
Encouraging modular product development
Reducing barriers to entry for new solution providers
Leveraging industry trends
Demonstrating multi vendor interoperability.
Awards will go to high-performing Open RAN solutions that showcase multi-vendor interoperability across radio, centralized and distributed units.
5G Challenge Host Lab Offers Cutting Edge Capabilities
For the second consecutive year, CableLabs will partner with its subsidiary Kyrio, the first O-RAN Alliance Open Testing and Integration Center (OTIC) in the Americas, to host the 5G Challenge. Our state-of-the-art 5G lab deploys fully virtualized 5G networks and mobile network technology expertise to ensure that testing meets NTIA/ITS's goals with reliable, secure testing to industry standards.
As the host lab, CableLabs will perform wraparound emulation testing on each contestant subsystem individually and then end-to-end multi-vendor interoperability and performance testing. We're including state-of-the-art testing systems from both Keysight and VIAVI to support the goals of the 2023 5G Challenge. Contestants will be challenged to integrate with fellow contestants' subsystems and participate in multiple rounds of integration and performance testing—the primary thrust of this year's challenge.
CableLabs developed the test plans in conjunction with the NTIA to focus on O-RAN Alliance and 3GPP conformance. Testing will involve multiple gNB configurations, which contain different Open RAN subsystems. The information gathered during the testing process will inform vendors, NTIA-ITS, the Department of Defense and the 5G ecosystem as a whole about the current state of the O-RAN vendor community. Stakeholders will also acquire valuable data about the benefits of interoperability and the potential for future innovations in 5G open systems and wireless networks.
As an added benefit, integration testing will include adherence to applicable O-RAN Alliance specifications. Challenge participants may receive a badge or certification from Kyrio under its OTIC lab authority.
CableLabs Technical Expertise
With our deep technical experience and wireless network expertise, CableLabs is uniquely positioned to provide support staff for the 5G Challenge. CableLabs and Kyrio staff will assist contestant teams to ensure complete and accurate testing and will provide technical analysis of each test to the NTIA-ITS.
We're looking forward to meeting all the 2023 5G Challenge contestants at our 5G lab as we continue investing in the development of an open 5G ecosystem.
Step Inside the Future: Experience Exhilarating Virtual Worlds with Immersive Technology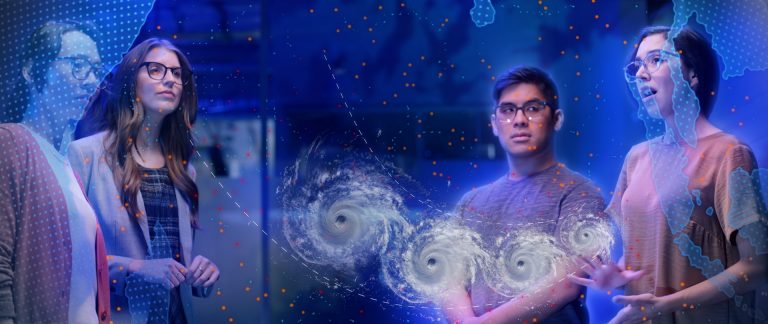 How we experience the digital world is about to get a whole lot more exciting. The newest film in the "Near Future" series shows what a day in the life of a family looks like as technology transforms how they work, study and engage with each other. Imagine interacting with virtual people and places that feel real and propel you into new worlds. This is the future that the "Step Inside" film explores—and it's not that far off.
Immersive Media
In the film, a virtual 3D talking rabbit and a lifelike prowling tiger enhance the children's learning and play through an immersive experience. With holographic and light field technologies, characters come to life with realistic depth and presence so that the family can interact with them.
Light Field Displays
Imagine 3D displays that don't require special glasses or headsets. This is what the main character, Clara, experiences when she's in the meeting with her investors and they can exchange glances. With light field technology, multiple people can view the same thing at the same time using displays on walls, tabletops or even entire stage floors.
Holographic Telepresence
As Clara is briefed on a developing hurricane, she and her remote team can observe the storm's pathway simultaneously via a life-size holographic projection. Holographic telepresence technology allows multiple users to experience the same three-dimensional media at the same time and from different angles. Clara also presents remotely to her board members as if they are all in the same room together. With holographic telepresence, it's easier to build bonds and create deeper connections. These holograms are three-dimensional images formed by the interference of light beams from lasers or other light sources.
Advanced AI Avatars
In the film, Clara's assistant helps her prepare for her presentation and also sees she's nervous and provides her with guidance to calm her. AI avatars are digital representations of a human in a virtual setting powered by artificial intelligence. These avatars can take the form of a multitude of personas that are capable of authentic, human-like communication and designed to educate, guide and entertain us.
AR Smart Glasses
Ben and Clara take their avatars on the go with technologically sophisticated glasses that look like the eyewear many of us wear today. The difference? AR smart glasses will bridge our real-world experiences with our digital lives. Instead of head-mounted displays (HMDs), the sleek smart glasses of the future will allow us to interact with digital objects and information overlays directly within our field of vision.
Quantum Computing
Clara is with her team watching the developing hurricane. Quantum computing is powering the highly detailed storm analytics. In Clara's case, this technology reroutes the ships, potentially saving lives and the business. With quantum, computers can simulate complex scenarios and optimize advantageous outcomes faster than classical computers.
What's Next?
Each of these innovations is already in development, paving the way for our next-generation experiences. CableLabs is at the forefront of what's new and next, innovating today for the broadband of tomorrow.
Broadband Innovation Begins With State-of-the-Art Labs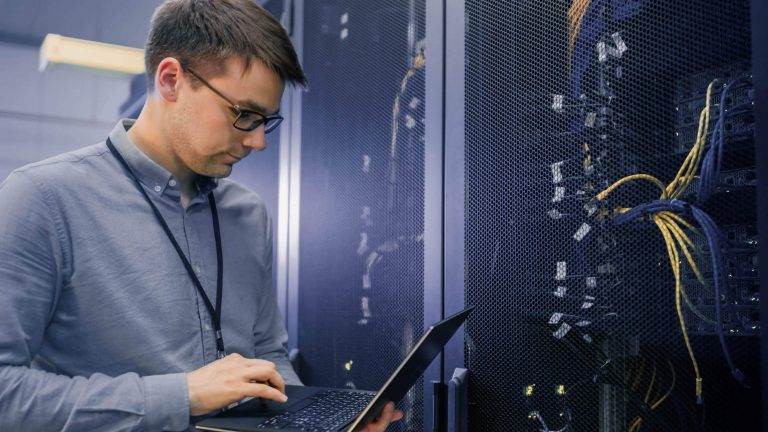 Innovation is unleashed in an environment of collaboration, experimentation and expertise. By guiding early-stage ideas from concept to real-world deployment, the industry and end users benefit. CableLabs has a range of labs designed to strengthen and support collaboration and broadband innovation. Members, vendors and other collaborators can join forces to create a multitude of network architectures and scenarios to explore and test new solutions. With this degree of interaction and cooperation, innovation is amplified.
Research & Development Labs
Our R&D Labs host advanced technologies and expertise including various unique test environments. The labs include everything from AI and machine learning to Wi-Fi, mobile and convergence. They also include hybrid fiber coax, advanced optics, fiber, cloud-native, security, PHY/RF analysis and more. These labs can be interconnected to simulate various network architectures.
Kyrio Test Services
Kyrio, a subsidiary of CableLabs, uses labs to provide testing for the unique requirements of individuals or groups of operators or vendors. These services allow devices and systems to be tested for interoperability, performance, requirements compliance, specification conformance and operator acceptance, encouraging confident new tech adoption.
System & Device Test Environments
These labs are used by Kyrio and can be configured to replicate a wide range of scenarios using large anechoic chambers, 3D printed radio frequency modeling and advanced optics benching. A specific test scenario can be simulated when combined with our other labs.
Next-Generation Technologies Lab
This lab investigates and tests technologies, such as quantum encryption, allowing experimentation with long-term possibilities. In this lab, our team works to develop new quantum networking mechanisms to defend against cyber-attacks and access quantum computers.
Moving technologies through the entire life cycle—from R&D through testing and certification and into the real world—CableLabs' lab environments support the key phases in network technology development and deployment. As an industry, we're stronger together. That's why we collaborate to advance innovation for next-generation technology.
If you're interested in collaborating to unlock the broadband of tomorrow, check out the "Lab Overview" page on our website. You'll find a deeper dive into how these labs empower the industry to develop new service offerings, achieve enhanced levels of network efficiency and reduce the risks that come with innovation.
How 3GPP Is Fostering Network Transformation for Edge Compute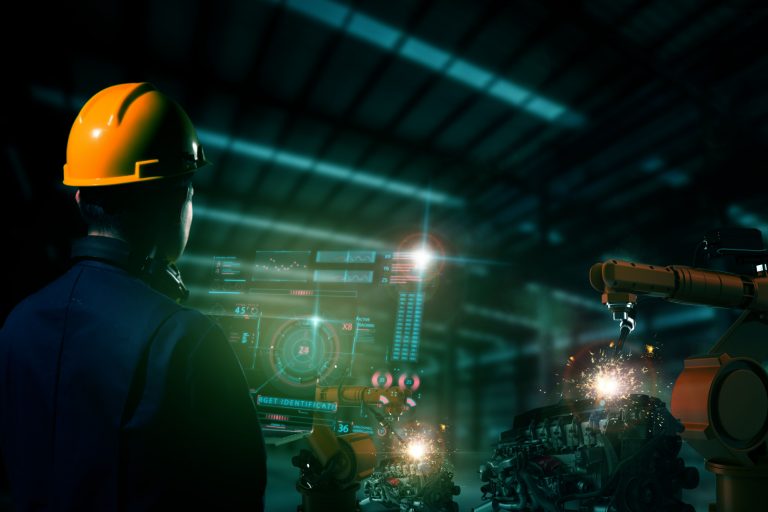 Edge computing is expected to grow tremendously in the near term—between 40 and 70 percent by 2028. In the short term, cloud-native applications deployed closer to client devices will be used to solve edge use cases. In the long term, edge computing infrastructure demand will be driven by edge-native use cases—such as augmented reality (AR)/extended reality (XR), autonomous vehicles and vehicle-to-everything (V2X) communications—that can only function when edge computing infrastructure capabilities are available.
Edge computing applications need last-mile networks that can support stringent requirements for end-to-end network latency, jitter, bandwidth, application-specific quality of service (QoS), reliability and availability. Challenges in edge networking go beyond latency and jitter. The network should support local breakout, dynamic insertion of data network attachment points and dynamic traffic steering.
Solving these challenges is important because edge computing will be a key driver in transforming mobile network operator (MNO) and multiple system operator (MSO) networks. Edge computing applications will gain a foothold in markets—including manufacturing, health care and retail—as well as benefit residential and mobile customers through smart home technologies, streaming services and content delivery, and virtual reality (VR) and AR.
Because last-mile networks are owned by communication service providers (CSPs) like MNOs and MSOs, these operators are well suited to play an essential role in edge compute infrastructure. They also own a lot of real estate and infrastructure, allowing them to host edge compute servers closer to the end user. Collaboration among hyperscalers, CSPs, edge service providers and edge application developers is essential for wider adoption of edge computing.
The Mobile Broadband Standard Partnership Project (3GPP) and partner organizations such as ETSI and GSMA are developing standards for defining network architecture and edge compute application architecture so that vendors can develop interoperable edge infrastructure and applications.
Edge-Compute Infrastructure Transformation
Transforming the applications and CSP infrastructure to support edge compute use cases can happen in two distinct stages based on short-term and long-term use cases. The first stage involves upgrading existing provider networks to be edge compute–ready so that cloud-native applications can support edge compute use cases without any edge infrastructure awareness. Edge-unaware applications are cloud-native applications that need to support an edge compute use case but aren't capable of interfacing with edge compute infrastructure.
The second stage involves developing brand-new edge compute–aware applications capable of solving edge use cases. Edge-aware applications can utilize edge compute infrastructure features and APIs to optimize the connectivity between clients and servers so that they can support stringent service requirements of edge compute use cases.
In this blog post—the first in a two-part series—I'll discuss 3GPP initiatives that support CSP network transformation, which will enable cloud-native, edge-unaware applications supporting edge compute use cases. In a later blog post, I'll talk about the 3GPP SA6 edge app architecture that defined a framework for edge-aware applications to support edge-native use cases, such as AR/VR, V2X and so on.
5G System Transformation for Edge Compute
One of the main requirements of edge compute applications is to connect the most optimal application server instance to the client device satisfying latency requirements. An edge application typically will be hosted on a distributed cluster of application servers that are deployed in multiple data centers connected to a CSP network.
The 3GPP SA2 working group has defined procedures to discover the optimal server. The procedures involve resolving the application server's fully qualified domain name (FQDN) to a server instance that is closest to the client device. SA2 introduced a new network function and procedures that intercept the Domain Name System (DNS) requests sent by the client for server FQDN resolution. This allows the network to redirect the DNS request to a data network—or, more specifically, a DNS server within the data network—that hosts the application server closest to the client. The Session Management Function (SMF) within the CSP core network plays a critical role in application server discovery. The SMF identifies the data network and local DNS server that resolves the application server FQDN based on the client device location.
SA2 introduced a new network function called Edge Application Server Discovery Function (EASDF), which is configured as a DNS resolver in the user equipment (UE). The EASDF sends a copy of DNS messages to the SMF for it to select a data network. To perform DNS server selection or data network selection, the SMF needs to learn all the Edge Application Servers (EASs) deployed in the data networks. The EAS information includes data network identification, EAS FQDNs, EAS IP addresses and the DNS server. CSPs push EAS deployment information to the network using Network Exposure Function (NEF) northbound APIs, whenever they deploy an EAS.
Edge Service Provisioning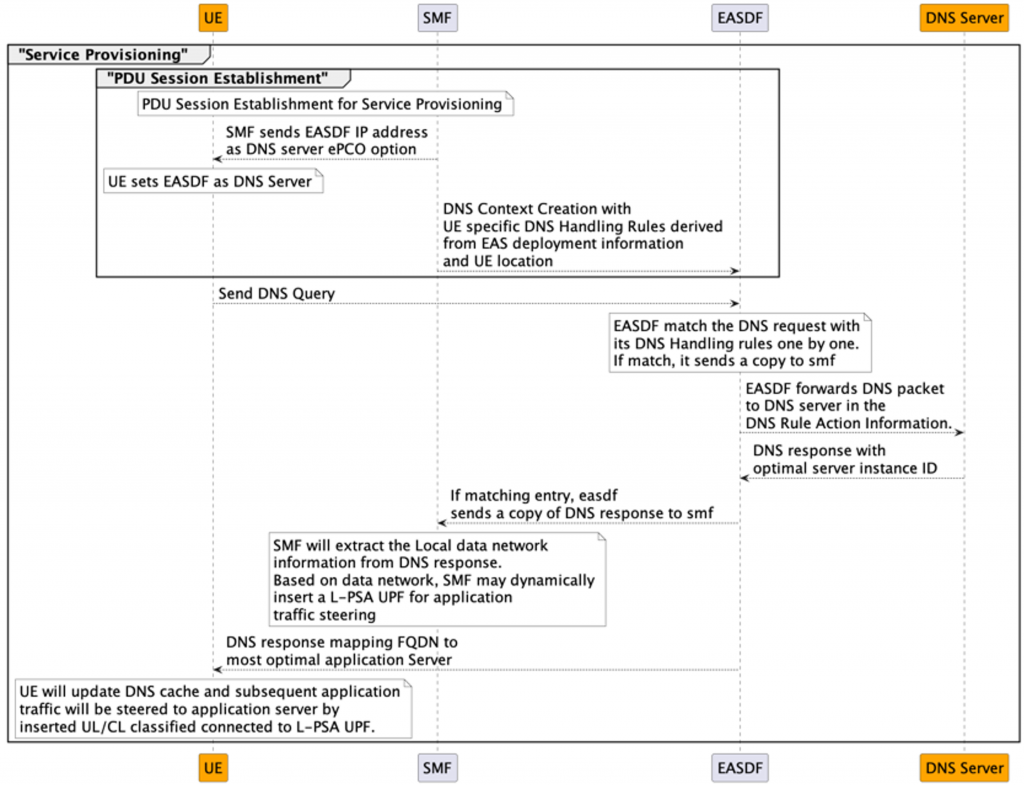 The edge service provisioning process includes the discovery of an optimal edge server. SA2 modified the Protocol Data Unit (PDU) session establishment procedure between client device and SMF to enable edge service provisioning. During the PDU session establishment, the SMF configures the EASDF as a DNS resolver on the client device through a protocol configuration option. The SMF also creates client device–specific DNS context that includes DNS rules in the EASDF so that the EASDF copies the DNS requests that the client device sent to the SMF. The copy of the matching DNS query messages from the client device will be sent to the SMF.
The SMF selects the DNS server to resolve the FQDN based on the client device location. The SMF informs the EASDF of the selected DNS server, and the EASDF forwards the cached request to the DNS server that the SMF selected. Similarly, the EASDF will match the DNS response from the DNS server against the DNS rules, and it may send the copy of the DNS response to the SMF. The SMF may dynamically insert a local PDU session anchor and Up Link classifier to steer traffic to the data network that hosts the application server if needed.
Edge Relocation
Edge relocation refers to the process of selecting and connecting to a new application server when the current application server becomes suboptimal. This happens if the client device moves to a new location or if available compute and network resources become too low.
This process completes the server transition with minimal service interruption. The edge relocation process within 5GS relies on 5GS service continuity procedures that are defined for UE roaming scenarios. Procedures for 5GS SA2 edge relocation can support only the client device mobility scenario, not the application server compute and network resource availability.
3GPP 5GS defines three service continuity modes, and 5GS can support edge relocation in SSC Mode-2 and SSC Mode-3 because a new PDU session is established in both these modes. Whenever a new PDU session is established, the client device will initiate a DNS query to resolve the application server FQDN. The network will discover the most optimal server based on the client device location, as mentioned above in the edge service provisioning procedure.
What's Next?
SA2 network architecture defines extensions to 3GPP 5G system architecture to enable edge-unaware applications to support edge compute use cases. These extensions help applications discover the optimal application server based on the client device location by resolving server FQDN to the closest application server by proximity. But optimal application server discovery based on other KPIs—such as compute resources, network resources, capabilities and so on—requires edge-native applications. The 3GPP SA6 working group defined an edge application framework to match application client KPIs with EAS capabilities to select the most optimal EAS.
Transformation of the CSP network is required to support edge-native use cases like AR/VR. The network transformation happens gradually by supporting edge-unaware applications initially and, later, supporting edge-native applications that require more stringent network KPIs.
To read more about how 3GPP supports edge compute transformation, click the button below to read CableLabs' recent technical brief. Please note that you must have a CableLabs account to view or download the brief.
Accelerating Open RAN With the 5G Challenge, Hosted by CableLabs and Kyrio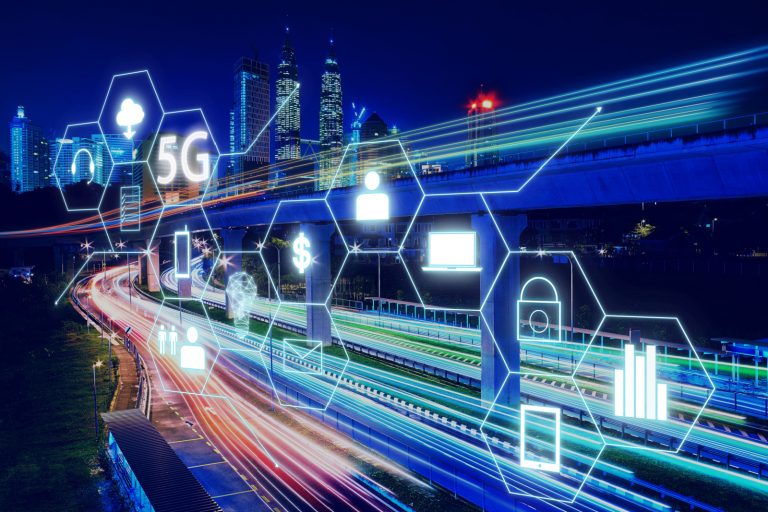 CableLabs has been selected to serve as the host lab for the 5G Challenge for the second year. The 5G Challenge aims to accelerate the adoption of 5G open interfaces, interoperable subsystems and multivendor solutions. By fostering a large, vibrant and growing vendor community, the goal of driving 5G interoperability toward true plug-and-play operation can be achieved.
"Given our commitment to the continuous research and development of advanced mobile technologies, we are excited to be part of this collaborative effort to help accelerate the development and widespread deployment of open and interoperable 5G networks," said David Debrecht, vice president of Wireless Technologies.
The first year of the challenge focused on the interfaces among the Open RAN-specified subsystems. This year, testing is expanding to include the RAN Intelligent Controller (RIC) and the 5G core network interfaces. Presented by the National Telecommunications and Information Administration's Institute for Telecommunication Sciences (NTIA/ITS), in collaboration with the Department of Defense's Office of the Under Secretary of Defense for Research and Engineering, the challenge will award up to $7 million in cash and in-kind prizes. Awards will go to high-performing Open RAN solutions that showcase multivendor interoperability across radio, centralized and distributed units.
An informational webinar to summarize key requirements for participation and outline test procedures will take place Thursday, February 9.
This year's challenge is focused on accelerating Open RAN adoption by:
Utilizing existing standards for new providers.
Encouraging modular product development.
Reducing barriers to entry for new solutions providers.
Leveraging industry trends.
Demonstrating multivendor interoperability.
In order for Open RAN to be widely deployed and adopted, decision-makers need to ensure that the underlying technologies and subsystems function optimally and perform as well as existing 5G networks. This is where CableLabs' leading-edge lab environments come in.
CableLabs: The 5G Challenge Host Lab
CableLabs and its subsidiary Kyrio, the first O-RAN Alliance Open Testing and Integration Center (OTIC) in the Americas, will again partner to provide the host lab facilities. Our deployment of fully virtualized 5G networks and our extensive mobile network technologies expertise make our facilities ideal for meeting NTIA/ITS's goals.
As the host lab, CableLabs will perform wraparound emulation testing on each contestant subsystem individually and then end-to-end multivendor interoperability and performance testing. We're including state-of-the-art testing systems from both Keysight and VIAVI to support the goals of the 2023 5G Challenge. Contestants will be challenged to integrate with fellow contestants' subsystems and participate in multiple rounds of integration and performance testing—the primary thrust of this year's challenge.
The integration testing will involve multiple gNB configurations, which contain different Open RAN subsystems. Contestants are expected to provide an on-site system engineer throughout the testing at CableLabs that involves their subsystem(s). As an added benefit for challenge contestants, the integration testing will include adherence to applicable O-RAN Alliance specifications. Consequently, participants may receive a badge or certification from Kyrio, under its OTIC lab authority.
For more information about the 5G Challenge or the benefits of participation, sign up for NTIA/ITS' 5G Challenge Information Session. If you're an Open RAN vendor and want to learn more about the challenge, you won't want to miss this session.
2023 Technology Predictions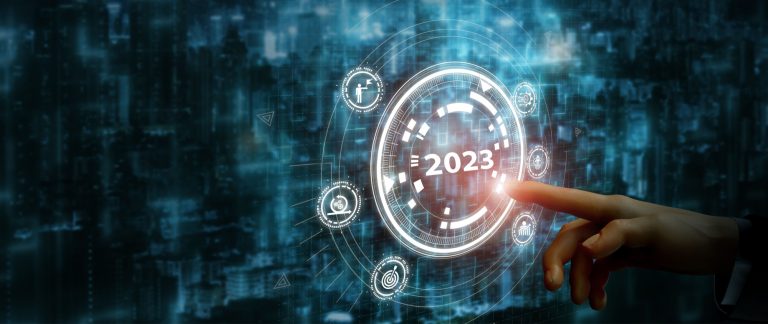 Technology impacts us in every way, touching our lives, businesses and communities. Over the last few years, we've experienced a major transformation in how we work and collaborate, which has introduced many benefits and challenges. But with adversity comes opportunity and innovation.
Some of the problems this year's technology predictions aim to solve are an increased need for remote collaboration, flexible and efficient transportation, personalized technology and secure networks. The possibilities lying ahead are nearly limitless, and our annual tech predictions envision the development of technologies that will define our future.
Remote Work Becomes Serendipitous
We've increasingly become a culture that values the flexibility to work from anywhere. For many of us, that means working remotely or at least working in a hybrid environment. New technologies are enabling us to connect in serendipitous ways, leading to meaningful, chance encounters at the right place and time—like when we bump into a colleague in the hallway and the interaction sparks a new idea.
Now, cutting-edge technologies like virtual reality, holograms and smart glasses will transport us into augmented or virtual reality environments that feel real. These new technologies offer us flexibility and opportunities to connect in new ways, making remote work more collaborative. Other benefits include faster training and onboarding, and the need for less physical office space. These augmented and virtual reality innovations may even lead to increased happiness at work.
Autonomous Vehicles Revolutionize Transportation
Buckle up. We're on the brink of a transportation revolution.
Autonomous vehicles are about to change the way we get around. Today, we understand that autonomous vehicles drive themselves without any intervention by humans other than them defining the destination. The trend toward safer, sustainable and possibly more equitable transportation systems is evolving.
Autonomous vehicles will contribute to lives saved, reduced traffic congestion and less pollution. An economic impact will be felt, too, with autonomous vehicles popular among those who don't have a driver's license or who live in areas with poor public transportation options.
It's not a matter of if this new technology will be integrated into our transportation system—it's a matter of how and when.
AI Becomes Personal
Artificial intelligence is here to stay and getting smarter every day. As a result, we can expect to see growth in AI as a personal aid in creativity and in health and wellness.
AI has evolved to be easily accessible in a variety of ways, especially because many tools are now open-source. Your favorite apps may even be powered by some form of AI-augmented tools to assist art and music creators. With this increased accessibility, AI has transformed health care for drug development, robotic surgery and telemedicine. As more data is collected and moved to the cloud, we'll see more personalized services, including smart nurse bots, online health coaches and remote care assistance.
This increased accessibility to health care will be especially beneficial in rural areas and developing countries, and more self-service options will allow people to take better control of their health.
Quantum Networks Become Tangible
Quantum networks are the next step in secure communications. Bolstered by the promise of near-zero latency, elimination of physical network infrastructure and unhackable communications, quantum networks will make it possible to detect with certainty when communications have been intercepted. The networks use quantum phenomena such as superposition, no-cloning and entanglement that are not available in today's broadband and wireless networks.
Research and investment in quantum networks are already accelerating as companies and governments around the world set up research labs to build large-scale quantum networks. This growth is paving the way for practical applications of the technology to transmit sensitive data and communications.
Defining Our Future
Whether transforming the future of work, enhancing transportation systems, augmenting our creativity or improving communications, technological advancements are addressing some of the most pressing issues of our time. I believe we'll see some fantastic projects and products launched in 2023. Watch my video below to learn more about these technology predictions.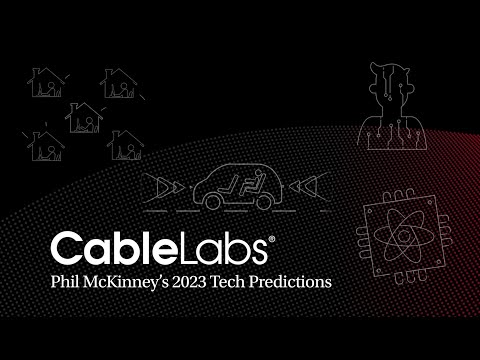 Charged Up and Gaining Ground: Global PlugFest Moves Open RAN Ecosystem Closer to Commercial Deployment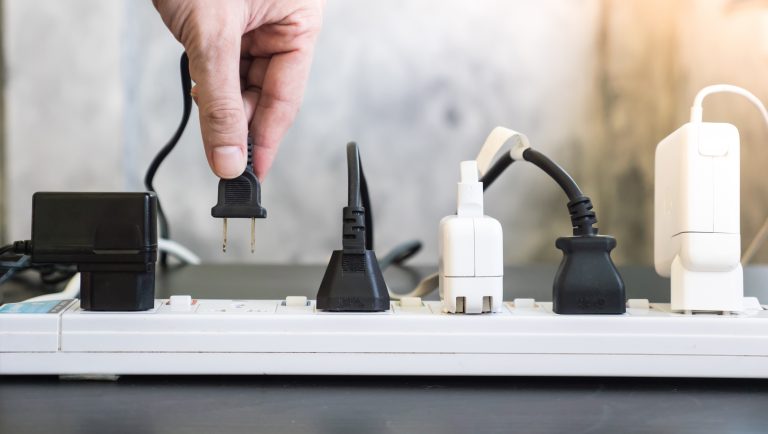 Service providers constantly reconsider their network architectures in search of economies of scale and new business model opportunities, keeping a close eye on open network architectures. Taking advantage of the continuous decoupling of hardware and software, the mobile industry has been working on a software-defined open radio access network (RAN) initiative called Open RAN.
What exactly is Open RAN? What does it mean for wireless network technologies? Finally, how is CableLabs actively involved in the initiative?
What Is Open RAN?
Open RAN is an open set of technical networking specifications realizing open interfaces and network programmability. The initiative enables mobile operators to deploy intelligence closer to where it's needed, whether at the antenna or at edge of a network, to improve operational efficiency and quickly adapt to new service models.
Open networking is also getting attention from governments. On Dec. 8, 2022, the governments of the United States, the United Kingdom, Australia and Canada announced in a joint statement the endorsement of these Open RAN principles:
Open disaggregation
Standards-based compliance
Demonstrated interoperability
Implementation neutrality
To demonstrate the principles in action, the O-RAN Alliance—a group of mobile operators, vendors, and research and academic institutions—has been holding bi-annual Global PlugFests.
O-RAN Global PlugFest
CableLabs was one of six hosts for the Fall 2022 O-RAN Global PlugFest. During the PlugFest, the Kyrio Open Test and Integration Lab—located at our main offices in Louisville, Colorado—made its state-of-the-art 5G facilities available to network and test equipment vendors. Overall, we observed that Open RAN equipment from various vendors can interpret the open standards correctly and interoperate successfully under load conditions, paving the path toward commercial deployments.
Seven participants—Calnex, Capgemini Engineering, Lumentum, Radisys, Sunwave, VIAVI and Xena Networks—collaborated, integrated and tested three scenarios to demonstrate interoperability based on open interfaces implementation. Specifically, the companies tested:
Multi-vendor Open RAN system integration and end-to-end system performance using 5G user equipment (UE) and 5G Core network emulators. The Open RAN system consisted of Centralized Unit (CU), Distributed Unit (DU) and Radio Unit (RU) components interconnected via third-party small form-factor pluggable (SFP). Upon successful integration, the participants measured the fronthaul latency impact on peak user throughput and cell throughput under various signaling and user traffic load conditions.
The interoperability of Open Midhaul (F1) and Xn interfaces for an Open Centralized Unit (O-CU) that adheres to the CU-DU Split gNB architecture defined in 3GPP. Both interface management and UE-context related procedures were verified.
Near-Real-Time Radio Interface Controller (Near-RT RIC) integration and testing with RIC Tester. The Open RAN E2 interface procedures, used to enable near-real-time software applications for network automation (xApps), were verified against an emulated 5G RAN. In addition, a QoS xApp was successfully integrated.
For more information about the fall event, visit the O-RAN Global PlugFest web page.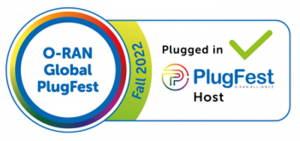 Ongoing Interoperability Work
The Fall 2022 O-RAN Global PlugFest event was just another way CableLabs works with the industry and vendors to drive interoperable network technologies.
Also last year, CableLabs was recognized for its interoperability testing in mobile network technologies when it was named the host lab for the 5G Challenge's Preliminary Event. The challenge was hosted by the National Telecommunications and Information Administration's (NTIA's) Institute for Telecommunication Sciences in collaboration with the U.S. Department of Defense.
In addition, Kyrio—a CableLabs subsidiary—provides Open RAN certification and badging testing services (conformance, interoperability, end-to-end) for those who want to certify their Open RAN component or system on their own time at their own pace. If you're interested in Kyrio's testing services, learn more or contact the team.
What's Next for Open RAN?
The fall PlugFest event allowed the industry to get the pulse of the Open RAN ecosystem. And our work continues.
CableLabs and Kyrio plan to continue hosting O-RAN PlugFest activities at our Kyrio OTIC lab. In the future, we'll be exploring innovative radio network implementations based on the Open RAN architecture. We welcome CableLabs members, vendors and application developers to join us at these upcoming events. To register your interest in participating, contact us using the button below.
From Vision to Implementation: CableLabs Achieves Numerous 10G Platform Milestones in 2022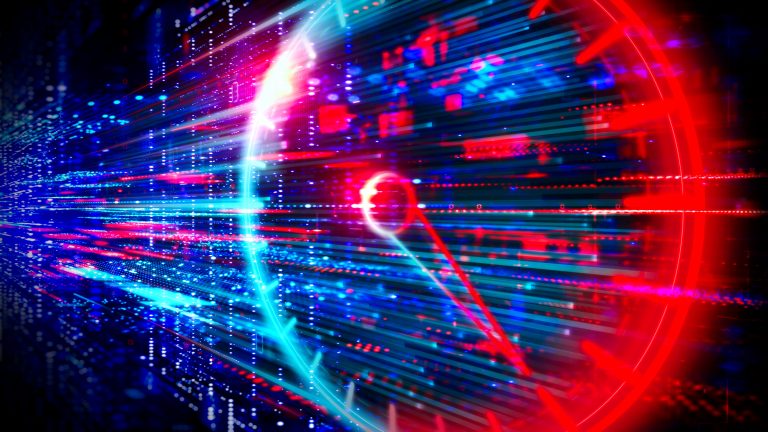 Tomorrow's promise of 10G connectivity is steadily accelerating toward reality, thanks to the contributions of CableLabs and its members.
The uncompromisingly reliable, more secure and 10-times-faster network of the near future will reshape how we live, work, learn and play by delivering faster symmetrical speeds, lower latencies, enhanced reliability and enhanced network security in a scalable manner. Between new technical accomplishments and a variety of applications, various initiatives have helped propel 10G closer to real-world deployment.
To illustrate the industry's immense 10G progress this year, CableLabs—the leading organization helping to drive 10G innovation—is highlighting the numerous advancements that have catapulted 10G from the drawing board to proof of performance.
New 10G Experiences and Applications
CableLabs Members Are Enhancing Network Speed and Reliability
From Charter demonstrating rapid downstream and upstream speeds over a hybrid fiber-coaxial (HFC) network to Comcast successfully testing a prototype 10G modem in lab trials and announcing the introduction of symmetrical multigigabit speeds in 2023, CableLabs members made significant speed and reliability advancements on the path to unleashing 10G. Our members constantly invest money and infrastructure, further supporting the development of a 10G-capable, fiber-based network.
Applying 10G to Transform Our Lives
Demonstrated by multiple operators and supporting equipment providers at the CableLabs 10G Showcase, DOCSIS® 4.0 technology is capable of supporting 9 Gbps downstream capacity and 6 Gbps upstream capacity today. This confirmation that hybrid optical nodes support both DOCSIS 4.0 technology and EPON services allows operators the flexibility to optimize how they will deliver 10G to homes and businesses.
Earlier this year, the NCTA partnered with the Future Today Institute to explore how 10G will transform our lives. Through research and the release of white papers, the two organizations brought to light the potentially transformative impact of 10G across four key critical industries: agriculture, health care, education and entertainment.
The 10G Challenge
Developed and executed by CableLabs from inception to completion on behalf of the industry, the 10G Challenge encouraged innovators to ponder transformative solutions that leverage the speed, security, reliability and low latency of the 10G network. This first-of-its-kind technology challenge was designed to accelerate the development of applications for emerging 10G networks. Innovators across the United States and Canada developed and submitted entries outlining solutions that will shape the ways we live, work, learn and play in the future. The six winners rose to the challenge, devising life-changing technologies that highlight the incredible capability of 10G.
The 5G Challenge
As the host lab for the 5G Challenge, CableLabs contributed the standalone 5G network on the 10G lab platform, as well as its expertise with open and interoperable network technologies. The 5G Challenge was presented by the NTIA's Institute for Telecommunication Sciences in collaboration with the Department of Defense with an aim of accelerating the development and widespread deployment of open and interoperable 5G networks with true plug-and-play operation.
CableLabs' Technological Advancement
Convergence Confirmed
At SCTE Cable-Tec Expo 2022, CableLabs leveraged the critical capabilities of the 10G Lab to test several network-as-a-platform concepts, and to successfully demonstrate how to improve scalability and reliability with the power of a converged network running on virtualized infrastructure.
As broadband traffic continues to surge, cable operators must upgrade networks to expand capacity and boost efficiency. Enter convergence. This broad converged platform can support multiple network software stacks using a common management interface. The goal? Enabling operators to mix and match wireline and wireless services over the same core infrastructure. The realization of full wireline-wireless network convergence ultimately improves scalability and reliability and serves as a foundational element on the road to 10G.
Successful Interoperability
Low Latency, Low Loss, Scalable Throughput (L4S) technology is a critical component of Low Latency DOCSIS. By exhibiting dramatic improvements in latency when using L4S at an interoperability event, CableLabs and its subsidiary, Kyrio—with support from Comcast, Apple and Google—demonstrated how L4S will enable the media interactivity and immersion necessary to unlock the metaverse. With L4S providing precise feedback to applications about impending congestion, the technology can help advance the speed, low latency and reliability of the multigigabit platform of the future.
Validating Point-to-Point Coherent Optics (P2PCO)
To support higher-capacity infrastructure—thereby supporting the speed, low latency and reliability necessary to deliver 10G—CableLabs' Point-to-Point Coherent Optics (P2PCO) technology creates a network connection between two points that use coherent optical transceivers.
By using one laser for bidirectional, single-fiber transmission, P2PCO doubles the fiber's capacity and takes existing access network fiber to the insanely fast speeds needed for 10G, meeting growing broadband consumer demand. In July, CableLabs confirmed that devices compliant with its P2PCO PHYv2.0 specification can transmit over roughly the same distance as devices compliant with the PHYv1.0 spec—and at double the operating capacity: 200 gigabits per second versus 100 Gbps per wavelength.
Standards and Specifications
This year, CableLabs and SCTE—a CableLabs subsidiary—submitted several specifications published as standards, including the Generic Access Platform (GAP) specification and standards for 1.8GHz actives to DOCSIS 4.0 technology. These standards and specs help provide operators with all the necessary technologies or tools to get to 10G.
Between convergence, L4S, P2PCO and emerging industry standards and specifications, CableLabs-driven technological advances are foundational in supporting most of the key tenets of 10G.
At CableLabs, we understand the vital need for network connectivity to power whatever our increasingly data-driven world demands next. That's why we foster collaboration between members and technologists to move society closer to 10G speeds, lower latencies, enhanced network reliability and better security daily. For more information about CableLabs' 2022 achievements and progress toward 10G, read the press release.
Up Ahead: Better Connections, Happier Users and Lower Costs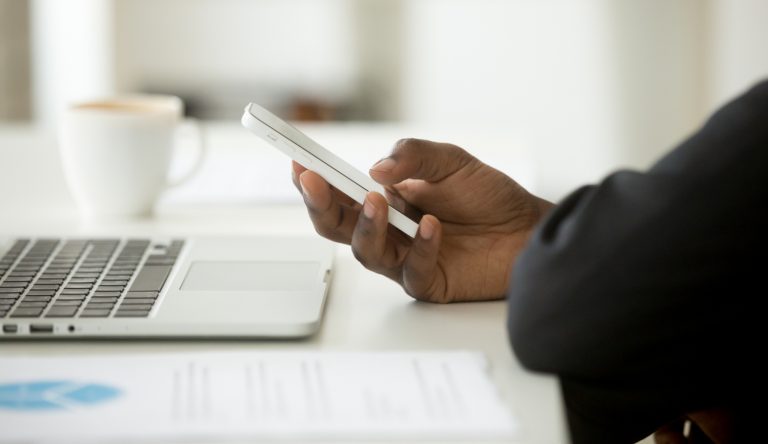 Whether at home, in the office, at a coffee shop or on the go, we all expect a dependable internet connection. Even when we're offered bundled services that combine wireless and wireline network access, uninterrupted connectivity often isn't as straightforward as it sounds. Simply providing connectivity over multiple access network types isn't sufficient for meeting customers' expectations, and managing these as independent networks drives operational costs and complexity.
Wireless-wireline convergence (WWC) solves these problems for consumers and operators. WWC—or fixed-mobile convergence, as it's sometimes called—enables ubiquitous connectivity that works seamlessly, meeting customers' needs and simplifying network operations.
CableLabs is working with member and vendor communities to make this a reality. We've recently published a white paper that lays out the roadmap to WWC.
How Wireless-Wireline Convergence Works
The WWC architecture simplifies networks by eliminating redundant capabilities that exist across wireline and wireless access networks and enabling seamless operations across access technologies. These redundancies, which include subscriber databases, routing function and security capabilities, are converged under the WWC architecture.
At the heart of the WWC architecture is a single converged core based on the 3GPP 5G mobile core. The mobile core was selected as the foundation for the converged core over wireline cores since mobile cores support devices moving across access networks.
When Will Network Convergence Become a Reality?
We'd all like to snap our fingers and begin reaping the benefits of a fully converged network tomorrow. However, because of a substantial installed base, as well as gaps in current products, standards and specifications, this is going to be a journey. Fortunately, the foundation for WWC is already being delivered with help from current technologies.
CableLabs' member and vendor collaboration will help resolve the gaps in converging DOCSIS® networks, passive optical networking (PON) and Wi-Fi with mobile networks. Existing CableLabs and other industry specifications will be updated and extended, and new specs will be developed.
We've mapped out the WWC roadmap into three general phases—starting by connecting what is deployed today and progressing towards fully converged networks.
To go deeper and learn more about WWC, the phases of the deployment roadmap and what fixed-mobile convergence means for our end-user experience, check out the new white paper.