CableLabs Brings Mobile Wi-Fi's Power to Wi-Fi Industry for a Better User Experience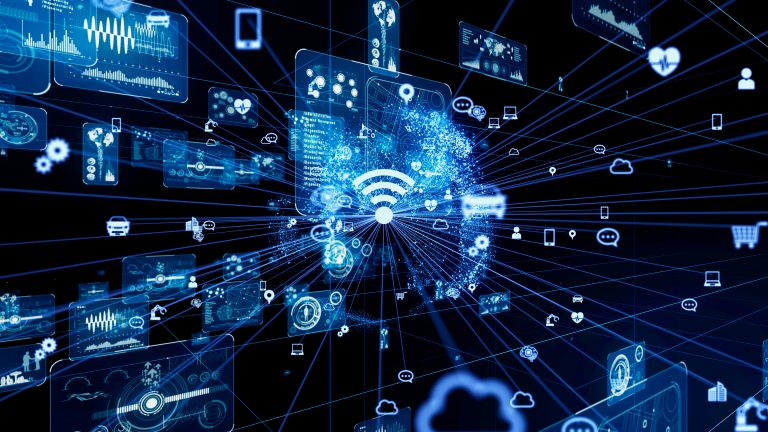 Wi-Fi can be frustrating! It sometimes works and sometimes doesn't. Identifying the problems can be difficult, and people often just turn Wi-Fi off on their device and instead use their cellular data connection. In doing so, they miss out on the potentially much higher throughput, and hence the faster Internet connection, that a Wi-Fi connection can provide. If only Wi-Fi acted more like the cellular network!
What Is CableLabs Mobile Wi-Fi?
For several years, CableLabs has been working on a technology to achieve exactly that. CableLabs Mobile Wi-Fi uses a central controller to group multiple access points or APs (think routers) into one continuous network. The central controller detects which AP your device is closest to and connects your device to that AP. If you move—for example, getting up and walking to a different room—then the controller evaluates whether you would get the best experience by staying connected to the old AP or if your experience would be better by switching to a new one. If it's the latter, the controller moves your device to the new AP without you even noticing.
There have been many attempts to do this over the years, typically relying on coercing the device to reconnect to the new AP, but this frequently seems not to work quite right. Sometimes, there's a lag before a device switches APs, and sometimes the device never switches APs. Or sometimes, the device insists that an AP is still present, even though it no longer is—for example, when you leave your house in your car and your phone insists it's still connected to your home Wi-Fi.
How Does CableLabs Mobile Wi-Fi Work?
Instead of asking the phone to reconnect to a different AP, CableLabs Mobile Wi-Fi moves the network itself to the new AP. It does this using a virtual Basic Service Set, or VBSS. A VBSS is a network set up exclusively for use by one device and can be moved from AP to AP without the device disconnecting and reconnecting. This makes the transitions between APs seamless and transparent to the phone.
So now, as you walk around your house with your device, the CableLabs Mobile Wi-Fi controller is moving your VBSS such that it follows along with you, hopping from one AP to another as you go. If you wander too far and go outside the range of all your APs (like when you drive away in your car), the CableLabs Mobile Wi-Fi controller detects this, closes your connection and tears down your VBSS so that your phone immediately knows there is no longer a Wi-Fi connection. The phone will then immediately switch to cellular data.
The result is that your device will be consistently connected to the best available AP in your space. Gone will be the days of being connected to an AP across the house instead of the one right next to you. Your Wi-Fi will be better and faster.
When Can I Get It?
CableLabs Mobile Wi-Fi is not yet available to end consumers. For the next step toward a commercial implementation of CableLabs Mobile Wi-Fi, CableLabs has joined and is working with the prpl Foundation to include Mobile Wi-Fi in the open-source prplMesh implementation of Wi-Fi Alliance EasyMesh™️. Go to the prpl website for more information about prplMesh and access to the prplMesh codebase. CableLabs is also working in Wi-Fi Alliance to support Wi-Fi CERTIFIED EasyMesh.
For more information on CableLabs Mobile Wi-Fi, reach out to Steve Arendt, Principal Architect & Director, Advanced Technology Group, CableLabs.
A Ton of Savings—Thanks to Energy-Efficiency Voluntary Agreements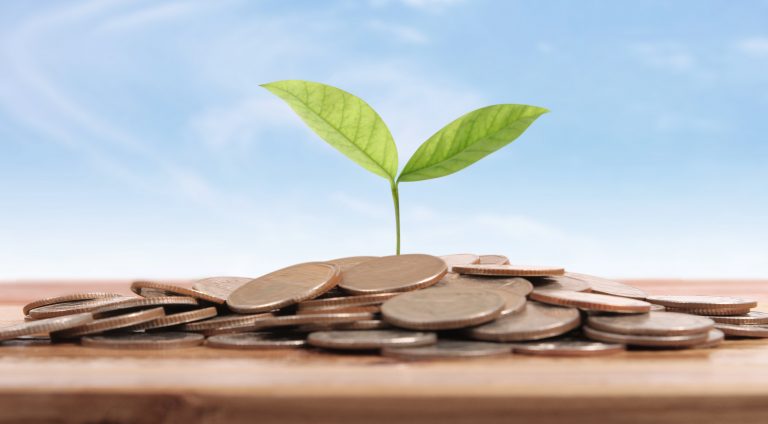 What weighs more, a ton of carbon dioxide gas or a ton of bricks? Well, that's a trick question because they both weigh one ton! It's difficult to imagine that a gas can be measured in terms of weight, but that's how carbon dioxide, or CO2, is measured. CO2 is technically measured in terms of metric tons. One metric ton of CO2 would fill a cube roughly 27 feet tall, wide and deep!
In the U.S. Set-Top Box Voluntary Agreement (VA), we use the EPA greenhouse gas equivalencies calculator to quantify how many metric tons of CO2 are avoided, or saved, when we reduce the energy consumed by set-top boxes (STBs). The VA's independent annual report was recently released, and the savings trends continue! D+R International reported that the voluntary agreement avoided 13 MILLION metric tons (MMT) of CO2 in 2021 alone and nearly 64 million metric tons in the nine years of the agreement!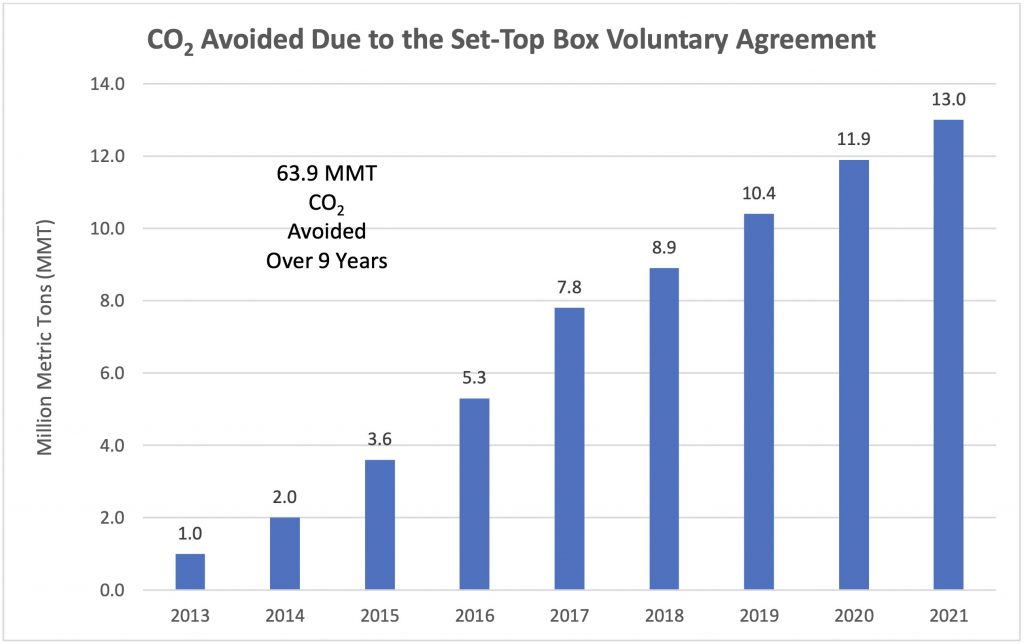 The chart below shows the impressive trend of reduced energy consumption over the nine years. This chart represents the estimated energy use of deployed STBs in the United States among cable, telco and satellite providers.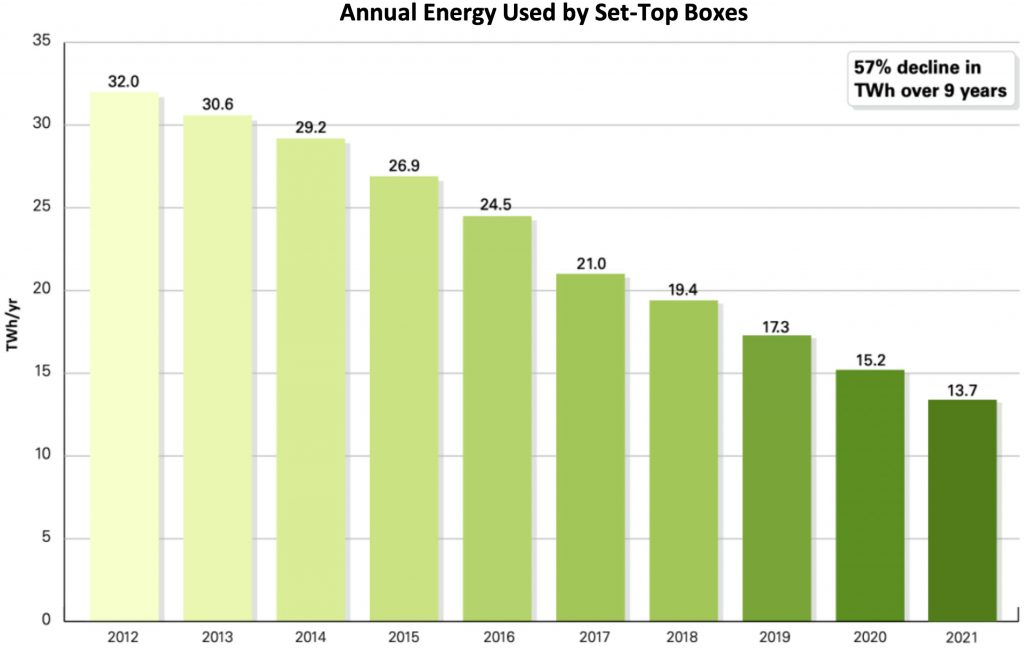 I will note that the number of deployed STBs has also declined, from an estimated 227 million in 2012 to 155 million in 2021. This is partly because of subscriber losses but is also attributed to whole-home DVR solutions and solutions to view pay TV content directly on TVs, phones, tablets, etc. (According to the report, an estimated 56 million devices accessed subscriber content through apps.) However, another interesting chart from the report shows that the average weighted typical energy consumption (TEC) of only the newly purchased STBs, as reported every year by the signatories, has also been reduced over the years by 57%. This is an important metric because it shows improvement without factoring in the smaller number of deployed STBs.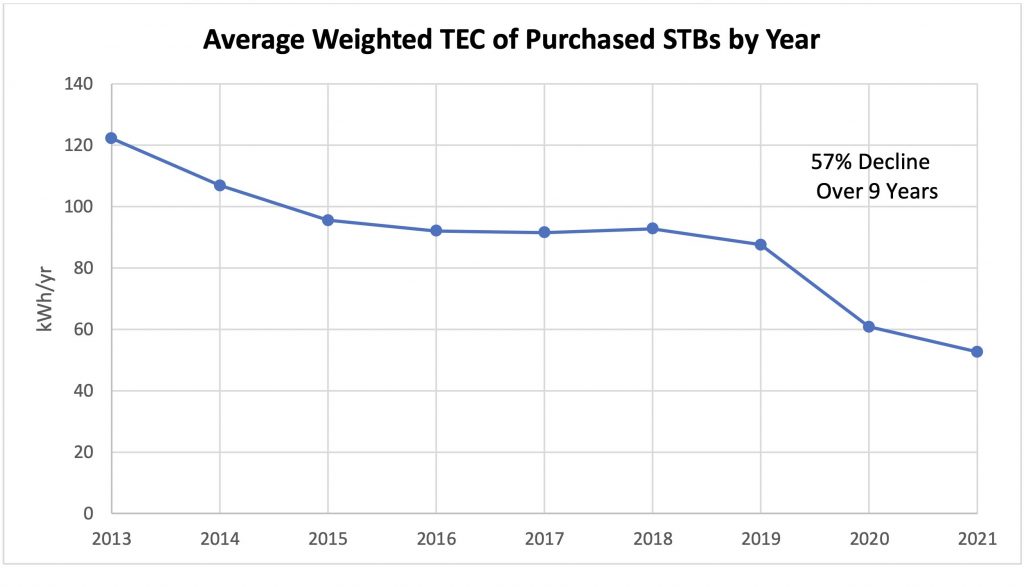 Small Network Equipment Energy Efficiency Gains
The 2021 Small Network Equipment Report was just released and also demonstrates continued energy efficiency trends even as the demand for faster and more capable broadband grows.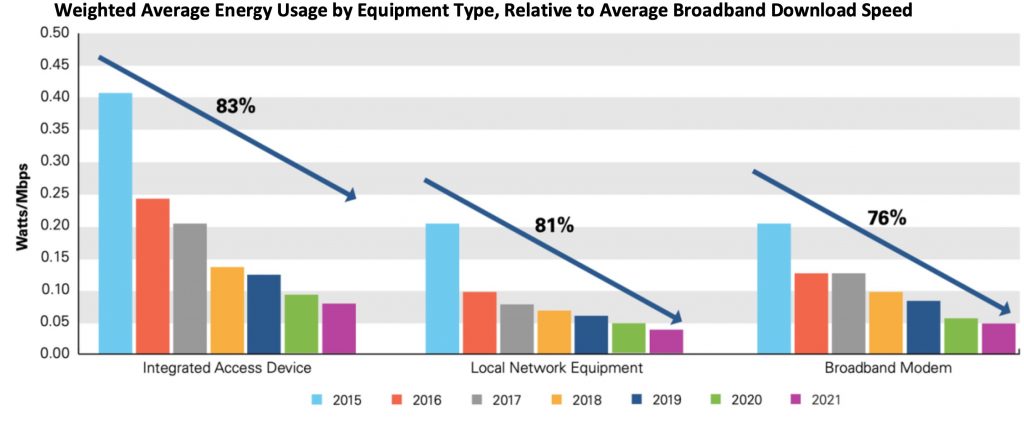 Canadian Energy Efficiency Voluntary Agreement (CEEVA)
Canada also has voluntary agreements for set-top boxes and small network equipment. CEEVA STB has been in place for five years and has demonstrated a very similar trend as the United States, as shown in the chart below. (Note: PVR stands for "personal video recorder," which is called a "digital video recorder," or DVR, in the United States.)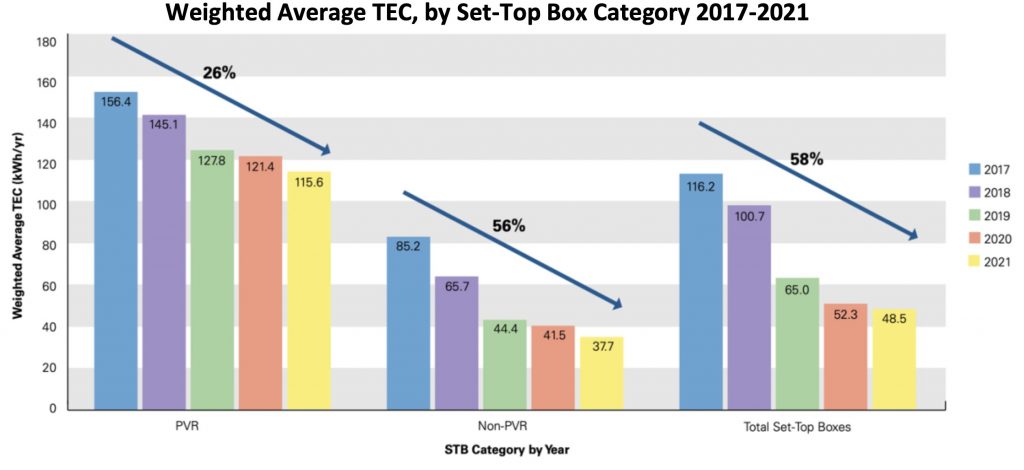 This is only the first year that SNE procurement commitments were in effect in Canada and just the second year to report purchases. Yet the results already show an exciting increase in energy efficiency—an improvement of 34% from 2020 to 2021!
Renewed Level of Commitment
Returning to the discussion of CO2, the cumulative impact of these programs is making a significant difference, and the programs are only gaining momentum. The U.S. SNE voluntary agreement has been renewed and extended through 2025 and has added several new signatories, including Google, Amazon eero, TP-Link and Sagemcom. In addition, California's Pacific Gas and Electric Company has joined the SNE VA as an energy efficiency advocate. The U.S. STB voluntary agreement renewed its commitments last year to run through 2025, and Canada renewed both CEEVA STB and SNE to run through 2026. CableLabs is proud to help lead the charge to reduce the carbon contribution of STBs and SNE in North America while enabling the industry to continue innovating on the platforms.
Read more about energy efficiency on our blog, or click the button below to learn more about the cable industry's environmental sustainability initiatives.
10G Challenge Winners Leverage Power of Multi-Gigabit Network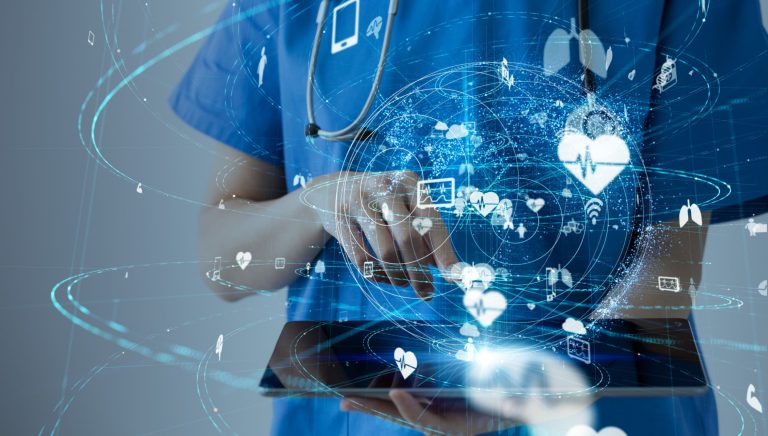 What if our loved ones could easily receive life-changing or even lifesaving medical care no matter where they live? What would be different if critical learning opportunities were broadly available to students from all communities, including urban and rural areas? Scenarios like these could certainly change how we live our lives.
In 2021, CableLabs issued a challenge to individuals and organizations to think big. On behalf of the cable industry, we launched the first-ever 10G Challenge, asking innovators to imagine technologies that the emerging 10G network will make possible. We wanted to know how their creations would leverage the four pillars of the multi-gigabit platform: faster internet speeds, better security, lower latency and improved reliability. We heard from innovators across the United States and Canada who are developing valuable solutions to some of today's biggest problems.
At SCTE Cable-Tec Expo 2022, CableLabs recognized the six winners of the 10G Challenge and now we're thrilled to introduce the winners and their innovations here. In the coming weeks, we'll be sharing more about these prize-winning ideas, as well as insights directly from some of the creators.
Meet the Winners
"Our winners really show what's possible when we pull together: We do the things we say we want to do (and) we march toward that common goal that 10G really is," said Cate McNaught, referring to the collaborative power of the cable industry. McNaught is Emerging Applications Marketing Development Manager for Corning Optical Communications. Corning, along with Mayo Clinic, Zoom and Intel, helped judge the competition. Each company covered one of the four categories: Live, Work, Learn and Play.
McNaught spoke with CableLabs President and CEO Phil McKinney and NCTA President and CEO Michael Powell during a 10G Fireside Chat at SCTE Cable-Tec Expo. They outlined key applications of the 10G network and details of the 10G Challenge before introducing the winners to the public.
Prizes to Accelerate Innovations
In total, CableLabs awarded more than $300,000 in cash prizes to the six winners of the 10G Challenge. The hope, CableLabs' McKinney said during the winners' showcase event, is that the prize money would be used to help build on the innovators' progress and bring their winning ideas to market.
"We're all about asking—and answering—What if?" McKinney said during the event, echoing comments from the opening general session of Cable-Tec Expo where he announced the newest short film in CableLabs' Near Future series. "What if we could change the health care profile around the world? What if we could change education? What if we could change our ability to live, work, learn and play?"
What Is the 10G Network?
In short, the multi-gigabit platform is the broadband network of the future that will support whatever comes next. The imminent 10G platform will deliver internet speeds up to 10 times faster than what most consumers experience today for both upstream and downstream traffic—plus enhanced reliability and security. What's even more exciting is that the infrastructure to support these high-speed internet capabilities is already in place! And it leverages CableLabs technologies like Proactive Network Maintenance (PNM), DOCSIS 4.0 specifications, P2P Coherent Optics, Low Latency DOCSIS and many others.
Click the button below to watch videos from the winners of the 10G Challenge, and stay tuned to get to know more about how their technologies are designed to change the way we live, work, learn and play.
Registration Ends Soon: 5 Things to Know for CableLabs Member Forum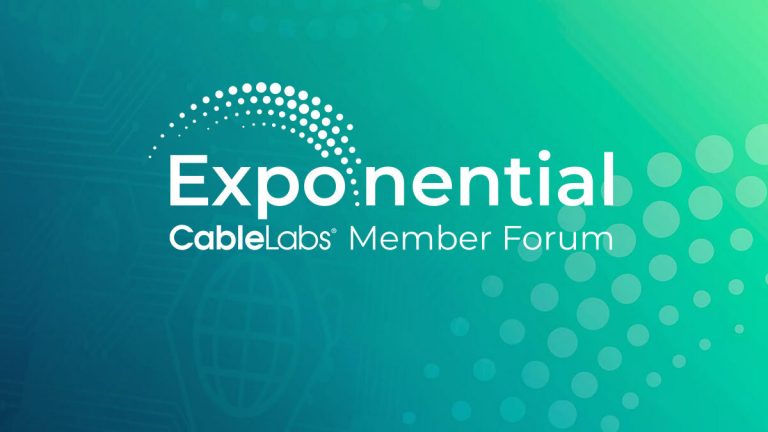 It's hard to believe we're less than two weeks away from catching up—in person—with CableLabs members at our inaugural Expo•nential Member Forum. This jam-packed day of interactive sessions will cover current and emerging technologies, the implications of those technologies and strategies for success. It happens Monday, September 19, in Philadelphia, just ahead of SCTE® Cable-Tec Expo 2022®.
Exploring Today, Tomorrow and Beyond—from Current Trends to Quantum Security
If you're a CableLabs member, Expo•nential is your chance to connect with peers, colleagues and industry experts and focus on what matters most. Here's what you need to know.
1. Hurry! September 9 is the last day to register for Expo•nential.
It's not too late to claim your seat at Expo•nential. We've extended in-person and virtual registration through Friday, September 9. Register now so you don't miss out! Please note that you must register for the CableLabs Member Forum and SCTE Cable-Tec Expo separately. Complimentary, full-access passes to Cable-Tec Expo are available for CableLabs members.
2. At Expo•nential, you'll encounter countless industry perspectives.
Once registered for Expo•nential, you'll be in good company. Join industry thought leaders, peers and colleagues for a rich series of sessions exploring topics on the theme of the day—Today, Tomorrow and Beyond.
Opening session with Craig Moffett: We'll launch the day with analyst Craig Moffett of research firm MoffettNathanson. He'll share his insights on the industry and set the scene for a day of discussion and exploration.
Breakout sessions—Today and Tomorrow: Then, we'll break down the market trends of the day, discuss what options are available for operators today and share updates on current technologies. Breakout sessions will continue into the afternoon with conversations about innovations that are on the near horizon. We'll also discuss how various technologies can work in unison to power the 10G network of the future.
General session—Beyond: Finally, attendees will reconvene for a general session on the "Beyond." We'll explore the innovations of tomorrow that are already being shaped by the technologies of today.
3. Expo•nential will cover a lot of ground—all in a single day.
These Expo•nential sessions will cover everything from current trends to future needs and many technologies in between. They have been carefully crafted for members to exchange insights and connect with industry experts.
Insights on Broadband Usage & Its Future Growth
Comparative Network Economics & Last Mile Strategies: Technology Strategy
DOCSIS® 4.0 Technology: Successful Network Evolution
Passive Optical Networking: The Other 10G Technology
The Future of Converged Networks
The Road to 10G: Cloud Native Architectures for a Converged Tomorrow
Fiber Access Network Technologies & Use Cases
A Link to Tomorrow: Wi-Fi 6e/7/Home Networking
10G Your Way to Light Fields
Quantum Key Distribution: The Future of Secured Networks
4. There's even more in store at SCTE Cable-Tec Expo. 
After Expo•nential, let's keep the conversation going at SCTE Cable-Tec Expo. Back in person for the first time since 2019, Cable-Tec Expo is the industry's largest learning and networking event. SCTE is a subsidiary of CableLabs.
View the full schedule of CableLabs demos and speakers, but here are just a few highlights for CableLabs at SCTE Cable-Tec Expo:
Tuesday, September 20: Join Phil McKinney, president and CEO of CableLabs, and Mark Dzuban, president and CEO of SCTE, as they welcome Cable-Tec Expo attendees and introduce speakers for the opening general session.
Wednesday, September 21: Make plans to attend the Fireside Chat with McKinney and Cate McNaught, of Corning Optical Communications. In this session, CableLabs will announce the winners of the 10G Challenge. You'll also have a chance to meet the winning innovators and view demos of their technologies at the 10G Challenge kiosk on 10G Avenue on the showroom floor.
Throughout Cable-Tec Expo: The CableLabs booth (#5001 on the showroom floor) will host experts from CableLabs and Kyrio for demos of their latest innovations. Kyrio is also a CableLabs subsidiary.
5. Both Expo•nential and SCTE Cable-Tec Expo are conveniently located in downtown Philadelphia.
If you're already planning to attend one of these events, why not make the most of it? Expo•nential takes place just two blocks away from Cable-Tec Expo in downtown Philadelphia. This makes it easy for you to take advantage of all four days of networking, learning, connection and collaboration.
View all the details for Expo•nential CableLabs Member Forum and SCTE Cable-Tec Expo. Register now for this opportunity to collaborate with other CableLabs members, connect with industry thought leaders and much more.
We'll see you soon in Philadelphia!
L4S Interop Lays Groundwork for 10G "Metaverse"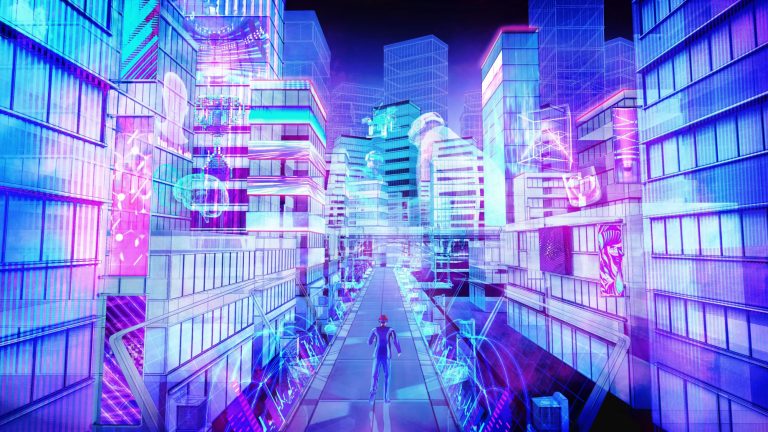 What does the future look like to you? Your vision could very well be dependent on L4S—Low Latency, Low Loss, Scalable Throughput—technology. A key component of the Low Latency DOCSIS® specifications, L4S is fundamental to the cable industry's 10G initiative and underpins three of the four tenets of the multi-gigabit platform: speed, low latency and reliability. By allowing applications to fully make use of multi-gigabit connections and, in the process, achieve ultra-low latency and near-zero packet loss, L4S will change what's possible in broadband networks.
The technology will enable the interactive and immersive media experiences of the future—"metaverse" types of augmented reality (AR) and virtual reality (VR) applications that once were only a figment of science-fiction imagination. L4S can also make possible applications that haven't been envisioned yet! And now, we're a step closer to deploying this critical technology after an interoperability event that drew participants from organizations including Apple, Google, Meta, NetApp, Netflix, Nokia and NVIDIA, as well as cable industry orgs Casa Systems, Charter Communications, Comcast and CommScope.
Low Latency DOCSIS Specs and IETF Standards
CableLabs and Kyrio, with support from Comcast, Apple and Google, organized the Interop event—the first in the world to test implementations of L4S. As an early adopter, promoter and contributor to the development of the technology, CableLabs has positioned the cable broadband industry to take the lead in capitalizing on this transformational change in the way applications interact with the internet. CableLabs integrated support for L4S into its Low Latency DOCSIS specifications from the beginning and has been a leader in pushing for its standardization in the Internet Engineering Task Force (IETF).
Broad Range of Participants
The four-day Interop event, held in coordination with the IETF during the organization's "Hackathon" in late July in Philadelphia, drew 32 engineers from 15 organizations. The engineers tested and refined their applications on Low Latency DOCSIS gear, including cable modems using Systems-on-a-Chip (SoCs) from multiple suppliers and cable modem termination system (CMTS) equipment from Casa Systems and CommScope. In addition, two L4S-enabled Wi-Fi access points—one from Nokia and the other from Google Nest—participated, and Nokia brought a 5G network emulator.
The goal of the event was to allow engineers to test and refine their implementations, rather than to demonstrate the capabilities of the technology. But we did manage to publish some impressive early benchmark results and demonstrate some of the applications nonetheless. In the first public demonstration of Apple's QUIC-Prague L4S congestion control design (recently announced at WWDC 2022) running over a Low Latency DOCSIS connection, the implementation achieved up to 50x reduction in latency and jitter and 70x reduction in packet loss. On the application front, NVIDIA demonstrated the L4S-enabled version of its GeForce Now cloud gaming service, and Nokia demonstrated a telepresence application that allows a user to use a touch screen to remotely control the live view generated by a 360° camera.
Continuing the Momentum
This was an important and successful first event for the cable industry and the internet, but we've only just begun. CableLabs and Kyrio plan to host a follow-up event at our Louisville, Colorado, headquarters in October, and we plan to facilitate another event in London in November. We welcome CableLabs members, cable vendors, application developers and other L4S implementers to join us at these upcoming events as we continue to advance in our march toward 10G. To register for the October L4S Interop, click the button below.
In addition, Kyrio provides a service for application developers who wish to test their 10G L4S applications using Low Latency DOCSIS network gear—privately, on their own time and at their own pace. If you're interested in Kyrio's testing services, learn more or contact the team here.
A Jolt of Light: CableLabs Holds First 200G P2P Coherent Optics Interop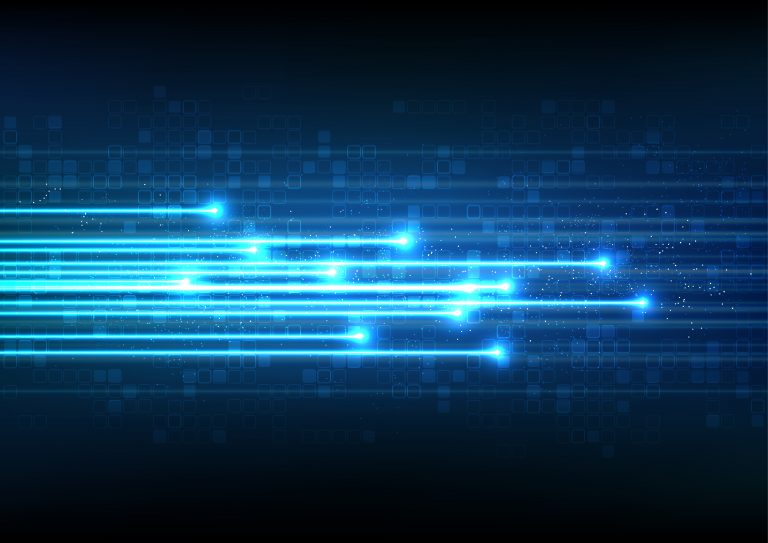 Anyone remember the jingle for Jolt® Cola? All the sugar and twice the caffeine! Perhaps the phrase dates me, but I still hear it in my head—although I now have new words to set to it:
All the distance and twice the capacity!
OK, maybe it doesn't have quite the same ring to it. But it's still exciting because that's what was demonstrated last month in our labs for Point-to-Point Coherent Optics (P2PCO). We confirmed that devices compliant with CableLabs' P2PCO PHYv2.0 specification can transmit over roughly the same distance as devices compliant with our P2PCO PHYv1.0 spec, and at double the operating capacity: 200 Gbps vs. 100 Gbps per wavelength. Even more importantly, this result was achieved while also demonstrating multi-vendor interoperability, a key component of achieving scale and promoting competition in the marketplace. All together, these developments allow operators to cost-effectively expand the capacity of the fiber that's already deployed in their access networks.
We validated interoperability and performance at one of CableLabs' Interop events, as we've done in the past for other technologies, including coherent optics. These events provide an opportunity for multiple manufacturers to get together on neutral ground and test how their products work with each other. In fact, we held Interop events for devices compliant with our P2PCO PHYv1.0 specification, which defines operation at 100 Gbps per wavelength, back in December 2018 and June 2019.
So why the long delay between those tests and June's Interop? While support for 200 Gbps per wavelength does require new digital signal processor (DSP) silicon, we had originally planned to hold our first 200G event in late 2020. And we all know what happened in 2020—and 2021!
Representing the Majority of the Coherent Optics Industry
Fortunately, the manufacturers didn't waste that additional time. Instead, they used it to further develop their products. As a result, this was possibly one of the most boring Interop events I've ever been a part of—because things simply worked! I won't claim that troubleshooting wasn't necessary (it virtually always is), but the manufacturers' ability to quickly get their devices working with each other was truly impressive.
The Interop participants were:
The number of participants might not be high, but what's important is that the participants include DSP silicon from multiple manufacturers that represent the majority of the coherent optics industry. Demonstrating interoperability among so many different coherent DSPs bodes incredibly well for operators because it allows them to avoid being locked into single-vendor solutions, which promotes scale and competition.
Another Piece of the 10G Puzzle
As operators move toward the deployment of 10G-capable networks, guaranteeing sufficient capacity across the entire network will be critical for ensuring great customer experiences. P2P coherent optics represents a cost-effective means of increasing the capacity of the existing network. This enables the deployment of new, higher-speed connections into customer homes via technologies like DOCSIS 4.0 at lower costs and opens up new service opportunities, such as support for wireless.
When cable operators deploy coherent termination devices (CTDs) in their network, they may choose to initially deploy them using 100G transceivers. Then, when it's needed, they can simply replace a pair of transceiver modules with this 200G technology to double the capacity of their network links without relocating or adding other equipment. This allows operators to scale their network capacity quickly and easily based on demand, while spending only what's needed when it's needed.
We believe that will serve as an incredibly powerful tool in their toolset, putting in place one more piece of the puzzle that will ultimately power a 10G future. 
Join CableLabs at Expo•nential and SCTE Cable-Tec Expo for In-Person, Industry-Wide Connection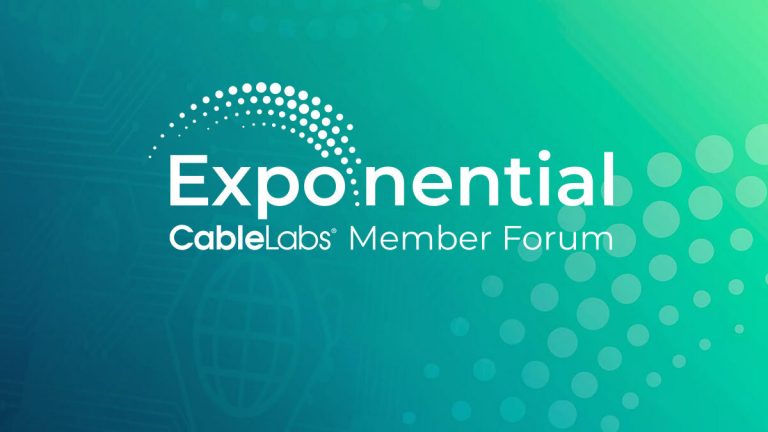 Thanks to the innovations of the cable broadband industry, countless businesses and individuals have benefited from virtual experiences and online collaboration over the past two-plus years. But nothing compares to the synergy that can be achieved through in-person connection. That's why we're counting down the days to Expo•nential, a CableLabs member forum that will take place Monday, September 19, in Philadelphia, just ahead of SCTE® Cable-Tec Expo®.
At Expo•nential, members will have the opportunity to connect with CableLabs experts, hear from thought leaders and exchange insights in a series of thoughtfully designed sessions. Topics will range from passive optical networking (PON) solutions and the road to 10G to light field experiences and quantum networking. During this full day of interactive discussions open exclusively to CableLabs members, we'll explore various industry perspectives on "Today, Tomorrow and Beyond," the theme of the first-time event. You can find the agenda and session details here, then stay tuned as we add speakers to the lineup! Expo•nential sessions include:
Broadband Usage & Its Future Growth
Network Economics & Last-Mile Strategies
DOCSIS® Technology: Maximizing ROI
Passive Optical Networking: The Other 10G Technology
The Future of Converged Networks
The Road to 10G: Cloud-Native Architectures
Fiber Access Network Technologies & Use Cases
Wi-Fi: A Link to Tomorrow
Light Field & Immersive Experiences
Quantum Network: Entanglement-as-a-Service
SCTE Cable-Tec Expo
After Expo•nential, join us at SCTE Cable-Tec Expo 2022, the industry's largest and most influential learning and networking event in the Americas. The event kicks off the evening of Monday, September 19, and runs through Thursday, September 22. CableLabs members have complimentary registration for a full-access pass to SCTE Cable-Tec Expo. Join us for the General Session, Technical Workshops, Exhibit Hall and much, much more by registering here. The Society of Cable Telecommunications Engineers (SCTE) became a CableLabs subsidiary in 2021.
In person for the first time since 2019, SCTE Cable-Tec Expo will bring together industry experts and vendors for more than three days of connection through learning, innovation and business solutions. "Creating Infinite Possibilities" is the theme of this year's event, which will feature dozens of sessions across 13 categories:
Artificial Intelligence & Machine Learning
Cloud & Virtualization
Converged Networks
DevOps & Agile
Energy Management
Internet of Things
Operational Transformation
Security & Privacy
Software Development, Automation and Tooling
Video Services
Wireless Access Network
Wireline Access Network
Workplace
At Expo 2022, don't forget to stop by our booth to meet our technologists and see demonstrations of new and emerging innovations from CableLabs and Kyrio, a subsidiary of CableLabs that focuses on network equipment testing and software services.
Also, winners from CableLabs' first-ever 10G Challenge will have an opportunity to showcase their innovations during SCTE Cable-Tec Expo. Industry expert judges Corning, Intel, Mayo Clinic and Zoom are reviewing entries now. On top of a chance to gain industry exposure at Expo 2022, winning entries will receive up to $100,000 in cash prizes.
Register for Expo•nential Today
Start making plans to attend the upcoming CableLabs' Expo•nential member forum and SCTE Cable-Tec Expo 2022. We always look forward to seeing our members in person, but—for those who can't make it to Philadelphia—Expo•nential will be available virtually too.
Please register for each event separately.
10G Advances: DOCSIS 4.0 Technology Demonstrates Unmatched Speeds
In today's world of hyper-connectivity, we depend on network performance more than ever before. Whether we're logging on for a workday full of videoconferencing, settling in for an evening of digital entertainment or simply taking advantage of the smart devices in our homes, our need for efficient, immersive digital experiences grows every day. The 10G platform promises high speeds, low latency, increased security and enhanced reliability—all necessary in addressing the demands of our digital future.
For most consumers, 10G means internet speeds that are 10 times faster than what they currently experience. But the best part is that the infrastructure to power 10-gigabit speeds is already in place. Thanks to DOCSIS 4.0 technology, the potential of this existing infrastructure can be fully tapped to deliver never-before-seen speed.
DOCSIS 4.0 Technology
Multi-gigabit speed took center stage in CableLabs' recent 10G Showcase. During the showcase, cable operators Charter Communications and Comcast presented DOCSIS 4.0 prototypes capable of nearing that 10-gigabit target, giving attendees a first look at history in the making and proving that real-world deployment of 10G isn't far off.
In their demos, the companies highlighted multi-gigabit symmetric capability using Remote-PHY and Remote-MACPHY devices built to CableLabs' specifications. First, Charter's John Williams and Matt Peterson demonstrated multi-gigabit symmetric capability using the DOCSIS 4.0 extended spectrum mode of operation. In the demonstration, Charter used spools of cable to simulate real-world deployments. Then, Rob Howald of Comcast displayed the same symmetric capability using the full duplex mode of operation in four separate demos, two of which were managed by a production virtual cable modem termination system (CMTS) located in a Comcast office about 40 miles away, thereby demonstrating the power of virtualization and disaggregation.
For more details about the demonstrations from Charter and Comcast, including how they were configured, watch the video below.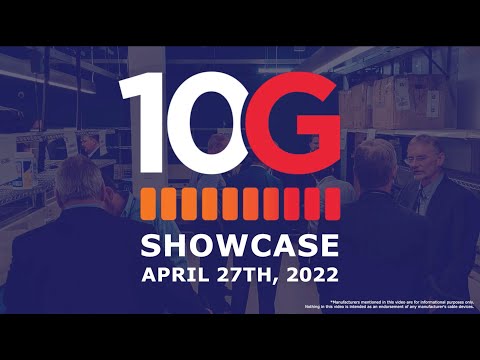 Win Up to $100,000 with the 10G Challenge
Apply for a chance to win up to $100,000 and an opportunity to showcase your idea at SCTE Cable-Tec Expo in September. It's easy! The deadline to submit an application is July 1, 2022. CableLabs is looking for innovators whose next big idea will require a fast, secure network and change the way we live, work, learn or play. If this sounds like you or someone you know, be sure to look into the 10G Challenge today. Check out the 10G Challenge page for more details, and help us spread the word about the competition!
The 10G Challenge: Intel and the Future of Play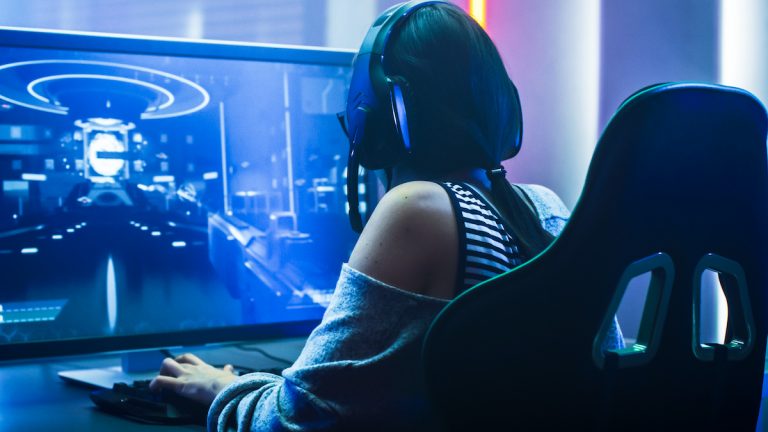 In October 2021, CableLabs launched the 10G Challenge to inspire innovators to leverage the emerging 10G network. We have since partnered with experts across a myriad of industries to encourage innovators to build the products, services and applications that will rely on 10G's increased speed, reliability, security and lower latency. Now, we are thrilled to announce that Intel, a leading technology and solutions company, has joined the 10G Challenge as an industry expert judge in the "Play" category.
The Play Category, Powered by Intel
From gaming to movies to concerts and beyond, the Play category examines the future of entertainment. New technologies are already leveling up the way we play, and the 10G network will only increase the speed of this innovation. We chose Intel as our industry expert judge in this category because of its cutting-edge innovations that have shaped the world of entertainment for decades.
In the near future, advancements in our cable broadband networks will enable new entertainment experiences. Technologies like augmented reality (AR) and virtual reality (VR) will allow for even more immersive entertainment. Virtual concert-goers could experience all the sights and sounds of a live performance from their living room, and gamers could join their teammates for a night of questing in a virtual world. With the 10G network, the world of entertainment is evolving to a new level of fun.
Intel: On the Forefront of Innovation
Intel's technology is driving the future of entertainment, for both consumers and providers. For years, Intel has designed processors for desktops, laptops and servers with the future of entertainment in mind. Intel's innovations have made gaming PCs more powerful and customizable, helping gamers improve their online performance and experience, and even build their own gaming PCs. This level of customizability is just one reason Intel's technologies set the industry standard for gaming.
These innovations and products, combined with 10G's promise of faster symmetrical speeds and lower latency, make the future of gaming even brighter. Made possible by DOCSIS 4.0, the 10G platform's multi-gigabit speeds can deliver a more immersive, highly responsive gaming experience — with less lag time and improved gameplay.
By helping judge the 10G Challenge's Play category, Intel will be supporting the future of  10G-powered services, products and applications being designed to improve the way we play. We are thrilled to power the next era of broadband innovation together.
Help an Innovator Win $100,000 and a Showcase at SCTE Cable-Tec Expo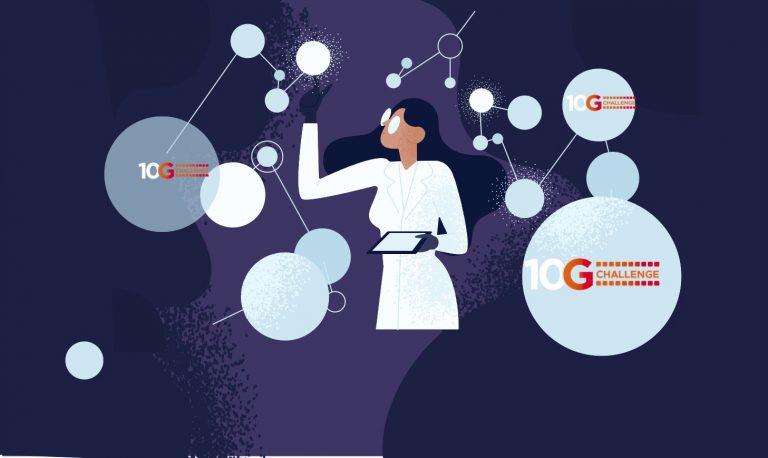 We want to hear from forward-thinking entrepreneurs, accelerators and makers whose big idea will revolutionize the way we live, work, learn or play—the four categories of the 10G Challenge. This could include anyone from large companies and startups to university students, professors and classes to anyone who is working on the next big thing in their garage. We're all ears!
CableLabs members aren't eligible to participate, but we want them to encourage any potential contestants they know to submit their ideas.
How to Enter
Entering the 10G Challenge is easy. Innovators simply fill out the application and share a 3-minute video describing or demonstrating the technology, service or application that they're developing or plan to develop. In the video, applicants should share their vision, including:
the problem their technology solves;
a description or demonstration of their solution;
why their technology is dependent on the reliability, security, speed and/or low latency that 10G promises; and
how their solution impacts the way we live, work, learn or play.
Even if an idea is still in the concept stage, it will be considered as long as every question on the submission form is answered and a video describing the technology is included. The deadline to submit is July 1, 2022.
Cash Prizes
Six winners will be chosen: One winner for each category, a Grand Prize Winner and a People's Choice Winner. Each category winner will receive a cash prize of $50,000, with the People's Choice Winner receiving $10,000 and the Grand Prize Winner taking home $100,000. In addition, the Grand Prize Winner and four category winners will have the opportunity to present their technology to industry leaders at SCTE Cable-Tec Expo, taking place September 19–22, 2022, in Philadelphia.
Spread the Word about the 10G Challenge
If you're a CableLabs member and you know an innovator who needs a fast, secure network to move their idea forward, tell them about the 10G Challenge! You'll give them a chance to win $100,000 and an opportunity for invaluable industry exposure. And by helping drive innovation, you'll be giving the broadband industry a boost, too. It's easy!
Powered by CableLabs in collaboration with industry expert judges Mayo Clinic, Corning, Zoom and Intel, the 10G Challenge aims to inspire innovators to leverage the emerging 10G network to develop the life-changing technologies and services that will affect our world for the better. With increased speeds, lower latency and enhanced security, 10G has the power and capabilities to make the technologies of the future possible.
Judging for the competition begins in July, so share this post today using the buttons above or by pointing innovators you know to the 10G Challenge.