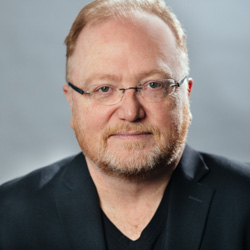 Phil McKinney
PRESIDENT AND CEO
Phil McKinney is the president and CEO at CableLabs, a non-profit research & development lab funded by the global cable industry. With a strong focus on innovation, McKinney is responsible for leading the development of technologies and specifications for the secure delivery of high speed data, video, voice and next generation services. He oversees testing, certification facilities and guides the technical leadership for the industry, charting the course for future technology and innovation.
Prior to CableLabs, McKinney held technology and innovation leadership positions in major companies including serving as the vice president and CTO for Hewlett-Packard's Personal Systems Group, where he was responsible for long-range strategic planning, research and development for the company's PC product lines. In addition, he was the founder and leader of HP's Innovation Program Office (IPO). The IPO was chartered to identify, incubate and launch adjacent and fundamentally new technologies, products and services that would become the future growth engines for HP. The success of the IPO is now shared in widely used case studies at Stanford University and Harvard Business School. McKinney also served as senior vice president and CIO at Teligent, and as a director at CSC.
Author, speaker and innovation guru, McKinney shares his rule-breaking approach to innovation and creativity in his book "Beyond the Obvious." He has been credited with forming and leading multiple teams that Fast Company and BusinessWeek have listed as being one of the "50 Most Innovative." His recognition includes Vanity Fair naming him the "The Innovation Guru," MSNBC and Fox Business calling him "The Gadget Guy" and the San Jose Mercury News dubbing him the "chief seer." In July 2015, his podcast, Killer Innovations™, became a nationally syndicated radio show that is carried by more than 30 radio stations across the U.S. In 2017, The Cable Center named McKinney an Innovation Laureate, in recognition of his role as a trailblazer and key influencer who is mentoring, teaching and motivating the next generation of cable industry leaders.
McKinney serves on the advisory board for Hacking Autism and he is chairman of the board for Pioneer Education Africa. In his spare time, he oversees his family VC fund, the Techtrend Group, that invests in for-profit start-ups to create economic growth as an alternative to traditional charity models.
---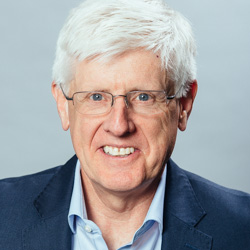 Christopher J. Lammers
SENIOR VICE PRESIDENT and CHIEF OPERATING OFFICER
Chris Lammers is the senior vice president and chief operating officer responsible for directing finance, IT, facilities and membership development at CableLabs. He is particularly focused on relationships with mid-sized and smaller MSOs, as well as developing relationships with international cable operators and building international alliances.
Chris currently serves as a member of the board of directors of the Emma Bowen Foundation and is actively involved in committees and/or support for several national and international industry trade associations. In addition, he is president of the board of directors of the St. Vrain Valley Habitat for Humanity in Longmont, Colorado.
Prior to joining CableLabs in 1997, Chris was president and CEO of Western Communications, a mid-sized multiple system operator with cable systems located in the Western United States. Before that, Chris was a partner with the San Francisco law firm of Cooper, White & Cooper.
Chris received his Juris Doctor degree from the University of Chicago School of Law, and a Bachelor of Arts degree with distinction in psychology from Stanford University.
---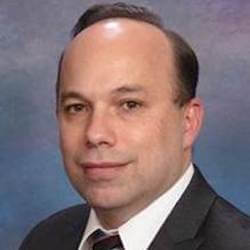 Dr. Belal Hamzeh
SENIOR VICE PRESIDENT and CHIEF TECHNOLOGY OFFICER
Dr. Belal Hamzeh is the Senior Vice President and Chief Technology Officer at CableLabs; a non-profit research and development organization funded by the global cable industry for the development of technologies for the secure delivery of high-speed data, video, voice and next generation services. In this position, Belal leads CableLabs' long-term technology vision and drives new technology innovations critical to the cable industry's evolution across wired (HFC and Optical), wireless, network convergence and security technologies.
Prior to this role, Belal led CableLabs' wireless research and development activities across fixed, mobile and emerging wireless technologies in addition to leading the technology development for DOCSIS® 3.1 and Full Duplex DOCSIS specifications.
Before joining CableLabs, Belal was the chief product architect for one of Intel's flagship 3G/4G chipsets, and he led R&D efforts for 3G/4G technologies including technology and product development, certification and network deployments at Intel.
Belal holds a M.Sc. and a Ph.D. in electrical engineering from Penn State University, along with multiple issued and pending patents.
---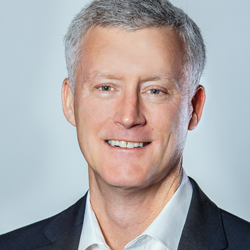 Ike Elliott
PRESIDENT and CEO, KYRIO
Ike Elliott is President & CEO of Kyrio. At Kyrio, a subsidiary of CableLabs, Ike leads a growing provider of services for the connectivity industry, including broadband device testing, security analysis, and software services. Ike transitioned to Kyrio full time in late 2020 after leading the CableLabs Strategy team for a decade, including five years as Chief Strategy Officer, which also included stints leading innovation services, advanced technology projects, technology outreach and marketing.
Before joining CableLabs, Ike held senior executive operating and strategy roles at Level 3 Communications and Unity Business Networks. He was also the president and founder of Practiq Strategy Consultants. In 1999, Ike co-founded the International Softswitch Consortium and served as its president and chairman for three years.
Ike began his career in software development and network architecture. He is an inventor with three dozen patents and continuations. Ike serves on the board for the Society of Cable Telecommunications Engineers, and on the board of Global Hope, a non-profit that provides homes and care for orphaned and vulnerable children. He received a Bachelor of Science in computer science from James Madison University, and a Master of Science in computer science from Johns Hopkins University.
---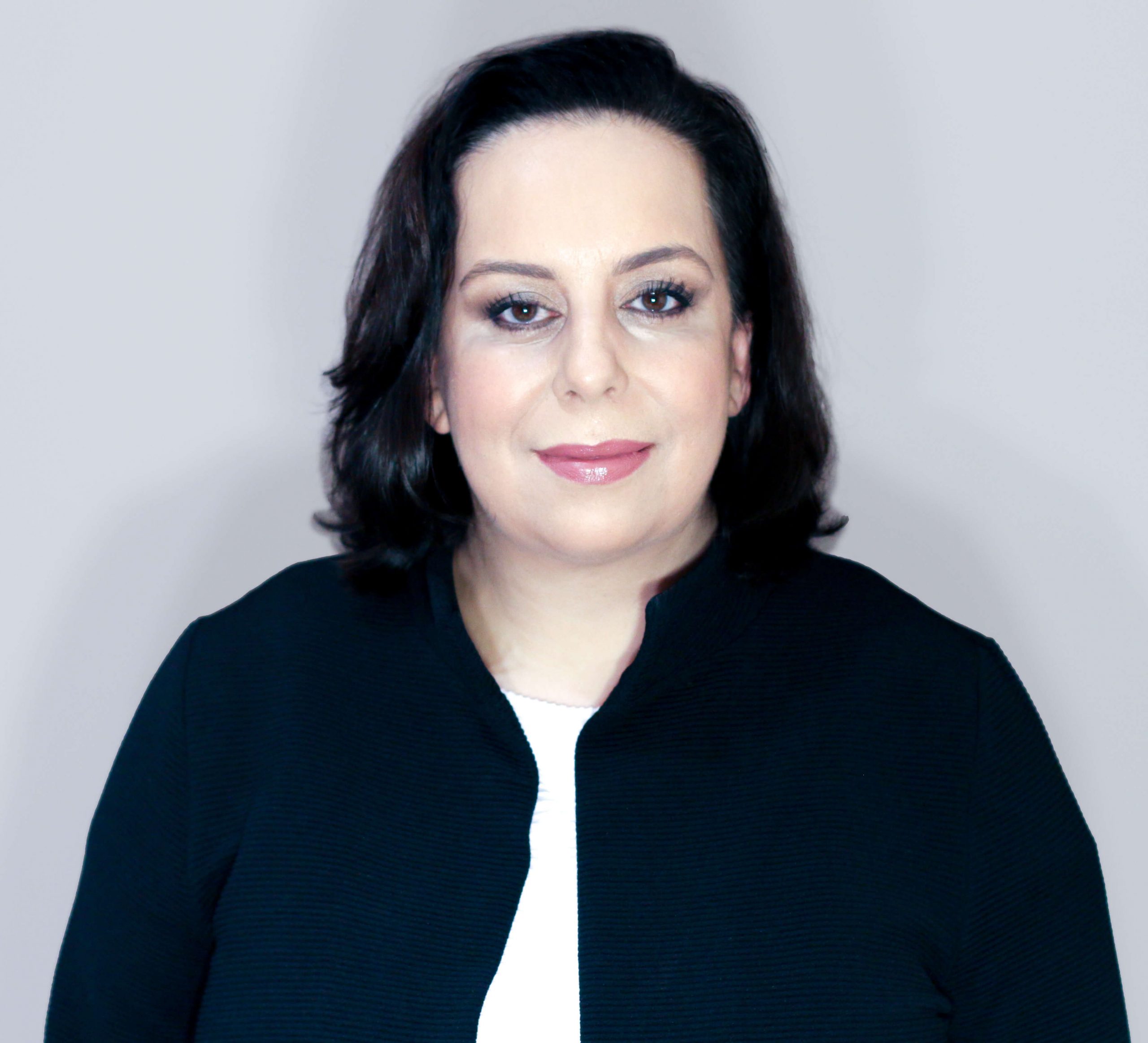 Mariam Sorond
SENIOR VICE PRESIDENT and CHIEF RESEARCH AND DEVELOPMENT OFFICER
Mariam Sorond is senior vice president and chief research and development officer at CableLabs, In this role, she leads research & development (R&D) directing the execution and adoption of new technologies for CableLabs' members and the industry, partnering closely with CEO, Phil McKinney, on technical thought leadership, vision and strategy for the future of connectivity.
An expert in mobile wireless, fixed, and satellite networks, Mariam previously held the position of chief wireless architect and vice president of technology development for DISH Network and led the team focused on the 5G network. She was also responsible for spectrum technology and strategy, end-to-end technology development, creating the next generation network architecture and standards development. Mariam brings more than 24 years of technical and strategy experience in the telecommunications industry to CableLabs and has also held leadership positions both within start-ups and Fortune 500 enterprises, responsible for developing the technology vision, deploying networks, analyzing trends, guiding business investments and participating in regulatory and standardization processes. Prior to joining DISH, she worked for vendors such as Lucent Technologies (now Nokia), and several operators, including ICO, Nextel, and PrimeCo, where she began her career as an RF Engineer.
Mariam has served as a member of the NTIA's Commerce Spectrum Management Advisory Committee since 2014. She has been awarded several patents, with others pending and is a frequent speaker and panelist at industry forums.
---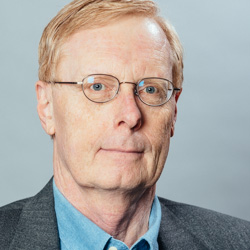 Lee W. Zieroth
SENIOR VICE PRESIDENT and GENERAL COUNSEL
Lee Zieroth has responsibility for all legal matters involving CableLabs, including direction of strategy and policy, antitrust compliance, intellectual property rights issues for CableLabs' specification efforts, protection of intellectual property, and general corporate and contractual matters.
Prior to joining CableLabs, Lee was a Vice President and Deputy General Counsel of Comcast Cable where he headed the Strategic Intellectual Property group within the cable company's legal department. He came to Comcast from AT&T Broadband where he was an Associate General Counsel and Lead Counsel for Technology and prior to that was Senior Counsel for Technology with Tele-Communications, Inc., where he provided legal support for numerous technology, intellectual property and venture capital matters for these cable companies.
Before joining the cable industry, Lee was a partner in the Denver law firm of Cohen, Brame & Smith for more than 12 years with a transactional practice focused on corporate, technology/intellectual property and venture capital law. He also worked as an electrical engineer for various research and development labs at Hewlett-Packard, both in Colorado and Palo Alto, California, and at the Stanford University Office of Technology Licensing. Lee is a graduate of Stanford University (J.D. and M.B.A.) and completed his engineering studies in computer architecture and digital signal processing at Colorado State University (B.S.E.E. and M.S.E.E.).
---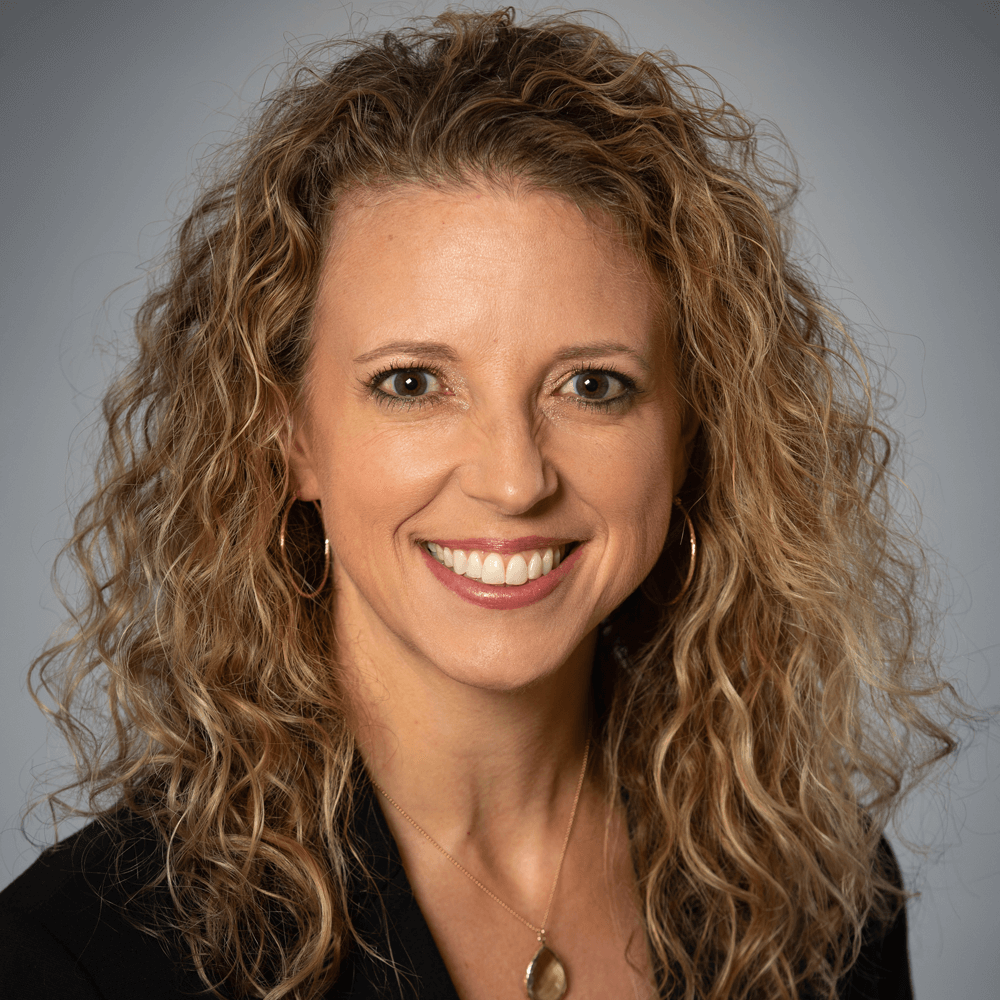 Lori Lantz
SENIOR VICE PRESIDENT and CHIEF PEOPLE OFFICER
Lori Lantz is the Chief People Officer at CableLabs. As a member of the executive team, her focus is on the organizational and cultural development of CableLabs and its affiliates. She leads the alignment of strategic talent management with the overall business strategy and vision of CableLabs. One of Lori's priorities is to provide professional development opportunities to all employees which enable high functioning teams to thrive. Equally important is an emphasis on building high trust relationships and developing exceptional leaders. Inspired by encounters with diverse and interesting people, she is passionate about helping them increase their capacity and confidence in their roles across the organization.
Prior to CableLabs, Lori held various positions in Human Resources at National Jewish Health in Denver. Most recently she was the Director of Learning and Development where she developed a leadership academy to provide "knowledge and wisdom to lead" to create a highly engaged workforce.
Lori received her Bachelor of Business Administration in Human Resource Management from Pacific Lutheran University and Master of Science in Organizational Leadership from Regis University. She holds the Senior Professional in Human Resources (SPHR) certification, as well as certifications in a variety of organizational development and personality assessment tools. A native of Colorado, Lori enjoys spending time at her mountain cabin, and loves all things musical including singing, playing the piano, and attending concerts and music festivals. She has two children who are budding musicians.
---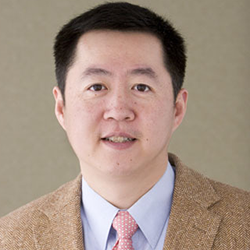 Jeff Chen
SENIOR VICE PRESIDENT and CHIEF RELATIONSHIP OFFICER
Jeff Chen is the Senior Vice President and Chief Relationship Officer at CableLabs. As a member of the executive team, Jeff is valued for his 360-degree view from cable operators and vendor partners. The cable industry owes its success to collaborative innovations from all players in the ecosystem. Jeff and his team work together with members and vendors to understand their needs and help bridge communications with CableLabs resources.
Jeff started his career as a cable engineer at Rogers in Toronto, and later joined the team at Bright House Networks as SVP, Advanced Technology. He worked closely with industry partners including CableLabs, NCTA and fellow cable operators to ensure smooth and speedy adoption of new technology to serve customer needs.
Jeff received his Bachelor of Science and Master of Science Degrees in electrical engineering from the University of Connecticut, and has completed executive training programs at the University of Toronto and Dartmouth College. He has served as a guest lecturer for executive training programs at the University Denver. During his leisure time, Jeff enjoys skiing and he is a passionate supporter of SkiTAM, a charity for the U.S. Paralympic Ski and Snowboard Teams.
---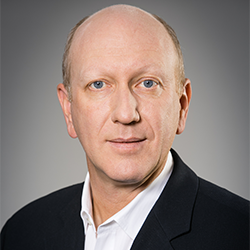 Ron Reuss
SENIOR VICE PRESIDENT and CHIEF STRATEGY OFFICER
Ron Reuss is Senior Vice President and Chief Strategy Officer at CableLabs. He is responsible for the development and evolution of CableLabs' strategy. Ron and his team work with CableLabs colleagues, members, and across the cable ecosystem to develop and deliver insights about customers, network behavior, markets, costs and competition. Ron's team is also responsible for the management of innovation processes and working with teams to develop innovations, helping to ensure CableLabs' ability to consistently bring game-changing solutions to the cable industry.
Ron has over 30 years of experience in the communications industry and was formerly Vice President of Technology Strategy at CableLabs. Prior to his tenure at CableLabs, he held roles in product management, product development and venture investment at
companies including Level 3 Communications, BellSouth, and Gray Ventures.
Ron holds a Master of Science degree in Management from Georgia Institute of Technology, a Master of Science degree in Computer Science from University of Pennsylvania and Bachelor of Science degrees in Computer Science and Humanities from MIT. He is also a certified competitive intelligence professional.
---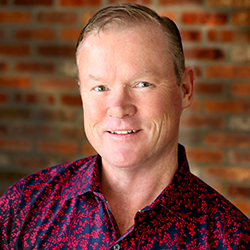 Mike Mehrtens
SENIOR VICE PRESIDENT and CHIEF FINANCIAL OFFICER
Mike Mehrtens is the Senior Vice President and Chief Financial Officer at CableLabs. As a member of the executive team, Mike is responsible for all aspects of finance, accounting, information technology and facilities. Mike and his team work to provide a superior level of service to the business, with a focus on process efficiency, financial insight, safeguarding company resources and consistently improving the customer experience. There are numerous metrics to focus on, but a fundamental equation that guides Mike's professional experience is a simple one: if you exceed the expectations of your customers, provide an engaging and fulfilling experience for your employee, you will solve for the goals of your stakeholders.
Prior to CableLabs, Mike held various positions in finance, accounting and Six Sigma process improvement at OmiTRAX, TTEC, INTUIT and General Electric in Denver.
Mike received his Bachelor of Arts in economics from Western State University and Master of Business Administration from the University of Colorado at Boulder. Mike is also a certified public accountant licensed in Colorado. Out of the office, Mike is an avid outdoorsman, skier, and hiker with a deep appreciation for the natural world.
---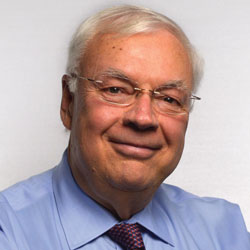 Mark L. Dzuban
PRESIDENT and CEO,
SOCIETY OF CABLE TELECOMMUNICATIONS ENGINEERS (SCTE)
Mark Dzuban is continuing a career-long commitment to driving technological change and innovation that create a more connected world and improve business outcomes for the cable industry. Since joining SCTE in February 2009, he has been instrumental in transforming the organization into an applied science leader in workforce education, standards, energy management and other areas. In cable's 10G era, Dzuban is breaking down industry barriers and widening SCTE's influence in such areas as Aging in Place/TeleHealth, Telemedicine, Autonomous Vehicles, AI/ML and more.
Dzuban has been recognized throughout his career as a thought leader, particularly in the development of cable telephony and other two-way services. Working across legislative, financial and engineering areas, Dzuban pioneered the concept and market acceptance of the voice services that today contribute to cable's bottom line and was granted a patent for an approach to enhancing cable network survivability for lifeline services such as telephony. With AT&T's Broadband Consumer Services group, he engineered the first full-motion MSO-to-MSO video telephony call in 1993.
Dzuban began his career in 1968 as a design engineer for Vikoa, and advanced to leadership positions in such organizations as Clear Cable and Cross Country Cable. With AT&T, he drove deployment of more than 500,000 cable telephony lines after being promoted to senior vice president of AT&T Broadband Telephony Operations and Engineering. Prior to joining SCTE•ISBE, he had served as Vice Chairman of Cedar Point Communications, a developer and manufacturer of innovative VoIP switching equipment. Dzuban also has served in advisory positions to a variety of vendors to the cable industry, including ARRIS, Net2Phone/IDT and Broadcom.
Dzuban has been honored within the industry as a Cable TV Pioneer, a Cable Center Innovation Laureate and a Vanguard Award winner. He also has been named as a Veteran of Influence by the Philadelphia Business Journal.
Dzuban served in Korea as a Combat Logistics Specialist in the United States Army. He and his wife, Shawn, now live in the Philadelphia western suburbs.