What is network security?
Network security has been one of our top priorities from the moment cable went digital. It is a combination of prevention, mitigation, remediation and customer notification technologies that help reduce the risk of data loss, theft and sabotage. A good security system builds consumer trust in the network and the internet as a whole—and is an essential part of the 10G future.
Why do we need network security?
When you consider how much of our personal data is now accessible on the internet combined with the growing number of potentially hackable connected devices, it's no wonder we worry about security. Without proper protection, our privacy, finances and reputations are on the line.
What problems are we solving?
Many security considerations, including DDoS attacks, fraud/phishing and data breaches, stem from two main sources: unsecured Internet of Things (IoT) devices (think a baby monitor or webcam) and inadequate network security controls. Although we cannot stop every hacker from seeking out and exploiting these vulnerabilities all the time, we can make it extremely difficult to do so by implementing advanced access control, network monitoring and management technologies, as well as meaningful industry-wide policy changes. Security is often compared to a never-ending arms race, where good people must always out-smart, or in our case, out-invent the bad.
How will we get there?
A better approach to network management
October 21st, 2016… better known as the day the internet went dark. This was caused by the Mirai botnet, consisting of 100,000 compromised internet-connected cameras. This took down most of the internet in the eastern US. This attack was just a college student trying to make a few extra dollars with Minecraft.
Securing future 10G networks will require a new advanced approach to home and small business network management. We've already begun the work with CableLabs Micronets, an easy-to-use open source platform that dynamically organizes all network-connected devices into separate groups (trust domains). This allows the system to immediately isolate any threats and prevent them from spreading to the rest of the network. This means that if one device is compromised, it's isolated so that the rest of your devices aren't infected.
Micronets Technology
Advancing IoT security
The number of internet-connected devices around the world is projected to reach somewhere between 10 to 20 billion by 2020. Without proper security measures, each one of them can be used to gain unauthorized access and possible control of the network. To keep our networks and data safe, we're working with our partners in industry to build security into the interoperability of IoT Devices through our work with OCF, WFA, CTA, NIST, and others.
Enhancing cable network security
Tackling the issue of network security in the new decade will require a multifaceted approach that consists of various prevention and mitigation tactics. We are working on various approaches such a Distributed Denial of Service (DDoS) monitoring and IP-address spoofing prevention, as well as cutting-edge technologies such as device fingerprinting, artificial intelligence (AI) and machine learning–based anomaly detection that can help identify and neutralize incoming threats.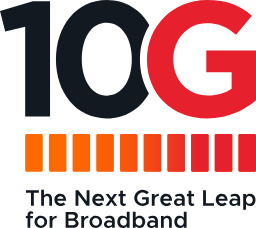 10G Platform
Security
What is 10G?