WBA OpenRoaming™ to Enable Global Wi-Fi Roaming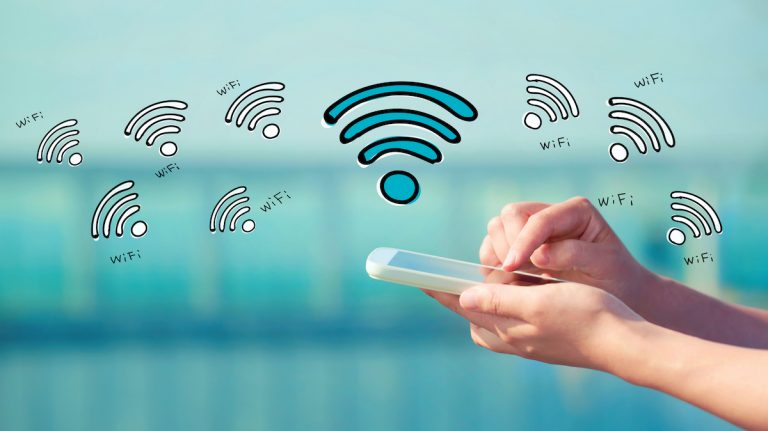 On May 28, 2020, the Wireless Broadband Alliance (WBA) announced the launch of OpenRoaming. OpenRoaming is a cloud federation–based framework that will open Wi-Fi roaming to a broad community of Identity Providers (IDPs) and Access Network Providers (ANPs). OpenRoaming is a cyber-secured, seamless connection and automatic RADIUS router all rolled into one global multi-provider ecosystem. The fundamental makeup of OpenRoaming spans multiple technologies: Passpoint, DNS Discovery, RadSec and components of the Wireless Roaming Intermediary eXchange (WRIX).
OpenRoaming works by using Roaming Consortium Identifiers (RCOIs) to allow Passpoint-driven ANP selection. The RCOIs are identified by two major categories, Settlement Free and Settlement, followed by two sets of subcategories. The subcategories define roaming consortium types and service levels. The roaming consortium types span from general consortiums to industry-specific consortiums. Service levels include none, silver and gold, each defining the level of network Quality of Service (QoS) and the rate of reporting QoS information.
Current roaming platforms are based on the use of specific realms, 3GPP network identities or roaming consortiums for the selection of the Wi-Fi networks with static peer-to-peer interconnections over an IPSec tunnel for RADIUS traffic. OpenRoaming, which Figure 1 shows, established ANPs to support multiple consortiums coupled with dynamic RadSec interconnections, eliminating the need for static peer-to-peer interconnections. An additional benefit is the use of RadSec, a RADIUS client/server connection using TLS for security, which not only eliminates the need for an IPSec peer-to-peer tunnel but also encrypts the RADIUS traffic from RADIUS client to RADIUS server, which secures traffic deeper into the providers' networks.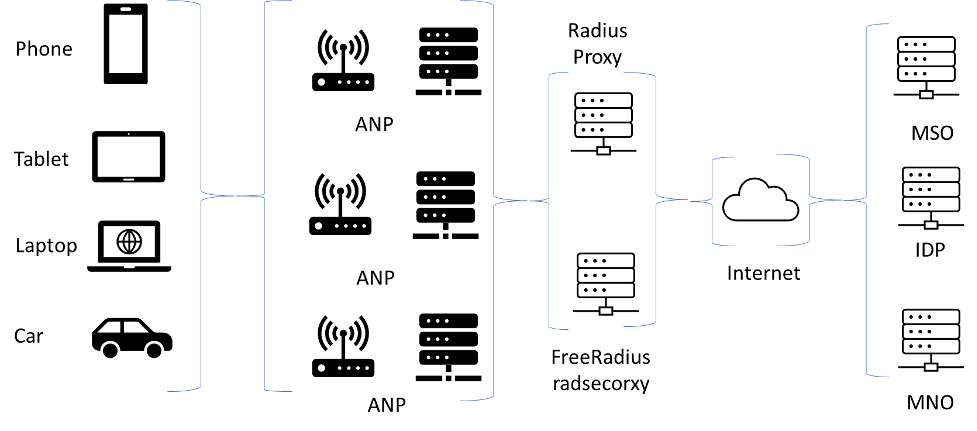 Why OpenRoaming?
OpenRoaming allows the cable industry to easily establish an inter-roaming partnership across the industry while reducing the overhead of a networking setup. With the defined cable industry-specific RCOI, ANPs can be targeted as part of the cable consortium.
OpenRoaming provides users a seamless Wi-Fi connection beyond the subscriber's home service area, reducing the need to rely on a cellular data connection. Beyond the operators that provide Wi-Fi services, OpenRoaming is a tool that can be used by Mobile Virtual Network Operators (MVNOs) to assist with Wi-Fi connectivity, enabling cellular data to offload. This would broaden the data offload from a local network to a global network.