Security Gets the Spotlight at DOCSIS 4.0 Interop·Labs Event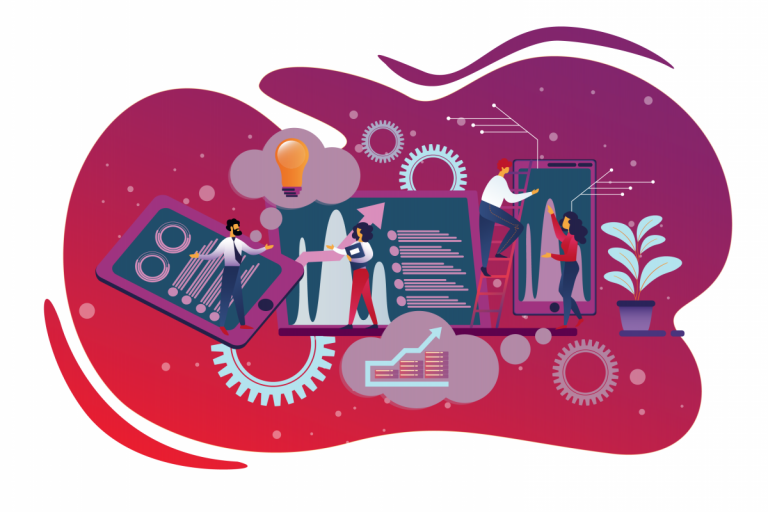 CableLabs and Kyrio hosted a second DOCSIS® 4.0 Interop·Labs Event August 14–17 at our headquarters in Louisville, Colorado. This event built on our successes in July, focusing on interoperability between DOCSIS 4.0 cable modems (CMs) and DOCSIS 3.1 cable modem termination systems (CMTSs).
Attendance was up from the July interop, along with the addition of more CMs, CMTSs and test equipment. For this interop, seven DOCSIS 4.0 CMs from four suppliers were interconnected to seven DOCSIS 3.1 CMTSs from five companies. Participating suppliers were Arcadyan, Casa Systems, Cisco, CommScope, Harmonic, Sagemcom, Ubee Interactive, Vantiva and Vecima. EPIDoX.solutions and Rohde & Schwarz also attended with DOCSIS 4.0 test systems. Operators attended to observe the interop and talk about their DOCSIS 4.0 technology plans.
Securing Customer Data Is Essential
The focus of this interop was security. Every day, tens of millions of broadband users connect with DOCSIS technology, using it for everything from ordering a pizza to sharing a video, from remote learning and remote medical appointments to purchasing household items and booking family vacations. Security in these activities is paramount to ensuring the best broadband experience possible.
Here's an interesting tidbit about DOCSIS security: The methods we use at CableLabs are all published and available to the public — and always have been. DOCSIS security doesn't depend on the secrecy of the implementation or its components. Rather, DOCSIS security is based on the strength of the algorithms and protocols in use, and these tools are updated from time to time to keep the security level high.
The security technologies are somewhat complex but can be summarized in two areas: authentication and encryption.
Authentication is as simple as the CM trusting the CMTS and the CMTS trusting the CM. It's accomplished using digital certificates. DOCSIS technology has pioneered the use of public key cryptography on a mass scale. The DOCSIS public key infrastructure (PKI) is among the largest PKIs in the world, with half a billion active certificates issued and actively used every day.
Once authentication is complete and trust is established, the CM and CMTS exchange materials to encrypt the user traffic. Encryption makes the user traffic look like gibberish; without the means to decrypt the traffic, anyone snooping in on it would find it's unintelligible. This methodology keeps users' information secret.
As this Interop·Labs event examined interoperability with DOCSIS 3.1 CMTSs, it also looked at authentication and encryption, which are enabled by the Baseline Privacy Interface Plus (BPI+). A deeper dive on DOCSIS security capabilities can be found here, and further details about the cable security experience here.
The Importance of Getting the Community Together
A big takeaway from the July interop was the importance of suppliers getting to know each other, creating relationships and collaborating ahead of this August interop. There's been a lot of activity over this past month, at both CableLabs and supplier locations. The CableLabs security team was also busy ahead of time, working with suppliers to distribute materials and answer questions about DOCSIS security.
Because of this up-front work, we were able to get right to work on the August interop. With the latest products and software on hand, we stepped through all of the possible equipment combinations to explore how each worked to get CMs online with security.
Then, with security enabled, we again achieved the high speeds expected with DOCSIS 4.0 broadband — this time with line-rate encryption of the traffic. The highest downstream speeds were achieved with five 192 MHz OFDM channels (total of 960 MHz), which provided around 8.5 Gbps. On the upstream, a high-split channel lineup of QAMs and 2 OFDMA channels provided around 1.5 Gbps.
Everyone, including CableLabs, left the interop with new tasks to tackle, which is typically the case with maturing products and expected with events like these.
Overall, all of the participants left this interop in a good place, in terms of functionality and multi-vendor interoperability. From here, the suppliers can layer on additional functionality and add maturity to their products, working together in their own labs and at CableLabs.
Demonstrations at SCTE Cable-Tec Expo
The focus is now on successful technology demonstrations at the SCTE® Cable-Tec Expo® in October, in Denver, Colorado. Our experts will be on hand at booth 2201, so make plans to stop by if you're attending.
We're planning another in-person interop at CableLabs after Cable-Tec Expo. We're actively working with the supplier community on both the timing and topics for this next interop. Stay tuned for more information.