The Cable Security Experience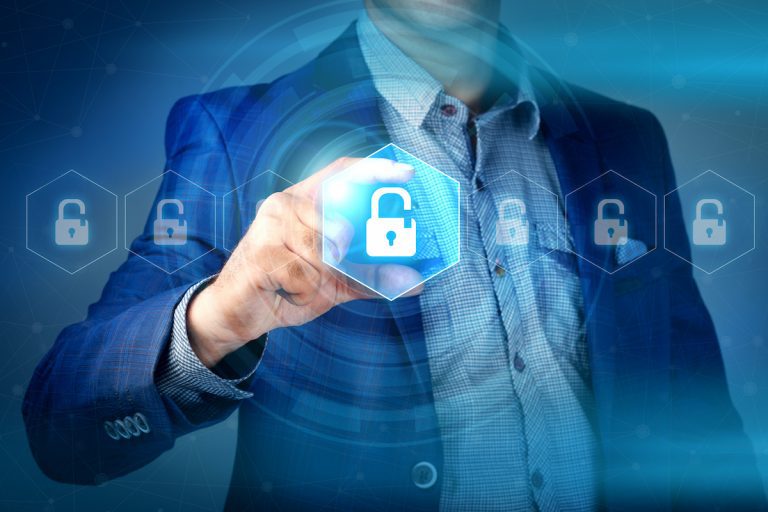 We've all adjusted the ways we work and play and socialize in response to COVID. This has increased awareness that our broadband networks are critical – and they need to be secure. The cable industry has long focused on delivering best-in-class network security and we continue to innovate as we move on towards a 10G experience for subscribers.
CableLabs® participates in both hybrid fiber coaxial (HFC) and passive optical network (PON) technology development. This includes the development and maintenance of the Data Over Cable Service Interface Specification (DOCSIS®) technology that enables broadband internet service over HFC networks. We work closely with network operators and network equipment vendors to ensure the security of both types of networks. Let's review these two network architectures and then discuss the threats that HFC and PON networks face. We'll see that the physical media (fiber or coax) doesn't matter much to the security of the wired network. We'll discuss the two architectures and conclude by briefly discussing the security of the DOCSIS HFC networks.
A Review of HFC and PON Architectures
The following diagram illustrates the similarities and differences between HFC and PON.

Both HFC and PON-based FTTH are point-to-multipoint network architectures, which means that in both architectures the total capacity of the network is shared among all subscribers on the network. Most critically, from a security perspective, all downlink subscriber communications in both architectures are present at the terminating network element at the subscriber – the cable modem (CM) or optical network unit (ONU). This necessitates protections for these communications to ensure confidentiality.
In an HFC network, the fiber portion is between a hub or headend that serves a metro area (or portion thereof) and a fiber node that serves a neighborhood. The fiber node converts the optical signal to radio frequency, and the signal is then sent on to each home in the neighborhood over coaxial cable. This hybrid architecture enables continued broadband performance improvements to support higher user bandwidths without the need to replace the coaxial cable throughout the neighborhood. It's important to note that the communication channels to end users in the DOCSIS HFC network are protected, through encryption, on both the coaxial (radio) and fiber portions of the network.
FTTH is most commonly deployed using a passive optical networking (PON) architecture, which uses a shared fiber down to a point in the access network where the optical signal is split using one or more passive optical splitters and transmitted over fiber to each home. The network element on the network side of this connection is an Optical Line Terminal (OLT) and at the subscriber side is an ONU. There are many standards for PON. The two most common are Gigabit Passive Optical Networks (GPON) and Ethernet Passive Optical Networks (EPON). An interesting architecture option to note is that CableLabs developed a mechanism that allows cable operators to manage EPON technology the same way they manage services over the DOCSIS HFC network – DOCSIS Provisioning of EPON.
In both HFC and PON architectures, encryption is used to ensure the confidentiality of the downlink communications. In DOCSIS HFC networks, encryption is used bi-directionally by encrypting both the communications to the subscriber's cable modem (downlink) and communications from the subscriber's cable modem (uplink). In PON, bi-directional encryption is also available.
Attacker View
How might an adversary (a hacker) look at these networks? There are four attack vectors available to adversaries in exploiting access networks:
Adversaries can directly attack the access network (e.g., tapping the coax or fiber cable).
They may attack a customer premises equipment (CPE) device from the network side of the service, typically referred to as the wide area network (WAN) side.
They may attack the CPE device from the home network side, or the local area network (LAN) side.
And they may attack the network operator's infrastructure.
Tapping fiber or coaxial cables are both practical. In fact, tools to allow legitimate troubleshooting and management by authorized technicians abound for both fiber and coaxial cables. An incorrect assumption is to believe that fiber tapping is difficult or highly technical, relative to tapping a coaxial cable. You can easily find several examples on the internet of how this is simply done. Depending where the media is accessed, all user communications may be available on both the uplink and downlink side. However, both HFC and PON networks support having those communications encrypted, as highlighted above. Of course, that doesn't mean adversaries can't disrupt the communications. They can do so in both cases. Doing so, however, is relegated only to houses passed on that specific fiber or coaxial cable; the attack is local and doesn't scale.
For the other attack vectors, the risks to HFC or PON networks are equivalent. CPE and network infrastructure (such as OLTs or CMTSs) must be hardened against both local and remote attacks regardless of transport media (e.g., fiber, coax).
Security Tools Available to Operators
In both HFC and PON architectures, the network operator can provide the subscriber with an equivalent level of network security. The three primary tools to secure both architectures rely on cryptography. These tools are authentication, encryption, and message hashing.
Authentication is conducted using a secret of some sort. In the case of HFC, challenge and response are used based on asymmetric cryptography as supported by public key infrastructure (PKI). In FTTH deployments, mechanisms may rely on pre-shared keys, PKI, EAP-TLS (IETF RFC 5216) or some other scheme. The authentication of endpoints should be repeated regularly, which is supported in the CableLabs DOCSIS specification. Regular re-authentication increases the assurance that all endpoints attached to the network are legitimate and known to the network operator.
Encryption provides the primary tool for keeping communications private. User communications in HFC are encrypted using cryptographic keys negotiated during the authentication step, using the DOCSIS Baseline Privacy Interface Plus (BPI+) specifications. Encryption implementation for FTTH varies. In both HFC and PON, the most common encryption algorithm used today is AES-128.
Message hashing ensures the integrity of messages in the system, meaning that a message cannot be changed without detection once it has been sent. Sometimes this capability is built into the encryption algorithm. In DOCSIS networks, all subscriber communications to and from the cable modem are hashed to ensure integrity, and some network control messages receive additional hashing.
It is important to understand where in the network these cryptography tools are applied. In DOCSIS HFC networks, user communications are protected between the cable modem and the CMTS. If the CMTS functionality is provided by another device such as a Remote PHY Device (RPD) or Remote MACPHY Device (RMD), DOCSIS terminates there. However, the DOCSIS HFC architecture provides authentication and encryption capabilities to secure the link to the hub as well. In FTTH, the cryptographic tools provide protection between the ONU and the OLT. If the OLT is deployed remotely as may be the case with RPDs or RMDs, the backhaul link should also be secured in a similar manner.
The Reality – Security in Cable
The specifications and standards that outline how HFC and PON should be deployed provide good cryptography-based tools to authenticate network access and keep both network and subscriber information confidential. The security of the components of the architecture at the management layer may vary per operator. However, operators are very adept at securing both cable modems and ONUs. And, as our adversaries innovate new attacks, we work on incorporating new capabilities to address those attacks – cybersecurity innovation is a cultural necessity of security engineering!
Building on more than two-decades of experience, CableLabs continues to advance the security features available in the DOCSIS specification, soon enabling new or updated HFC deployments to be even more secure and ready for 10G. The DOCSIS 4.0 specification has introduced several advanced security controls, including mutual authentication, perfect forward secrecy, and improved security for network credentials such as private keys. Given our strong interest in both optical and HFC network technologies, CableLabs will ensure its own specifications for PON architectures adopt these new security capabilities and will continue to work with other standards bodies to do the same.