10G Challenge Winners Leverage Power of Multi-Gigabit Network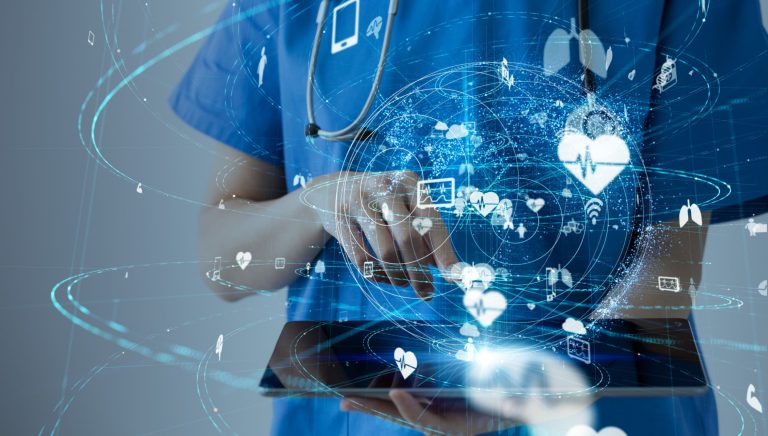 What if our loved ones could easily receive life-changing or even lifesaving medical care no matter where they live? What would be different if critical learning opportunities were broadly available to students from all communities, including urban and rural areas? Scenarios like these could certainly change how we live our lives.
In 2021, CableLabs issued a challenge to individuals and organizations to think big. On behalf of the cable industry, we launched the first-ever 10G Challenge, asking innovators to imagine technologies that the emerging 10G network will make possible. We wanted to know how their creations would leverage the four pillars of the multi-gigabit platform: faster internet speeds, better security, lower latency and improved reliability. We heard from innovators across the United States and Canada who are developing valuable solutions to some of today's biggest problems.
At SCTE Cable-Tec Expo 2022, CableLabs recognized the six winners of the 10G Challenge and now we're thrilled to introduce the winners and their innovations here. In the coming weeks, we'll be sharing more about these prize-winning ideas, as well as insights directly from some of the creators.
Meet the Winners
"Our winners really show what's possible when we pull together: We do the things we say we want to do (and) we march toward that common goal that 10G really is," said Cate McNaught, referring to the collaborative power of the cable industry. McNaught is Emerging Applications Marketing Development Manager for Corning Optical Communications. Corning, along with Mayo Clinic, Zoom and Intel, helped judge the competition. Each company covered one of the four categories: Live, Work, Learn and Play.
McNaught spoke with CableLabs President and CEO Phil McKinney and NCTA President and CEO Michael Powell during a 10G Fireside Chat at SCTE Cable-Tec Expo. They outlined key applications of the 10G network and details of the 10G Challenge before introducing the winners to the public.
Prizes to Accelerate Innovations
In total, CableLabs awarded more than $300,000 in cash prizes to the six winners of the 10G Challenge. The hope, CableLabs' McKinney said during the winners' showcase event, is that the prize money would be used to help build on the innovators' progress and bring their winning ideas to market.
"We're all about asking—and answering—What if?" McKinney said during the event, echoing comments from the opening general session of Cable-Tec Expo where he announced the newest short film in CableLabs' Near Future series. "What if we could change the health care profile around the world? What if we could change education? What if we could change our ability to live, work, learn and play?"
What Is the 10G Network?
In short, the multi-gigabit platform is the broadband network of the future that will support whatever comes next. The imminent 10G platform will deliver internet speeds up to 10 times faster than what most consumers experience today for both upstream and downstream traffic—plus enhanced reliability and security. What's even more exciting is that the infrastructure to support these high-speed internet capabilities is already in place! And it leverages CableLabs technologies like Proactive Network Maintenance (PNM), DOCSIS 4.0 specifications, P2P Coherent Optics, Low Latency DOCSIS and many others.
Click the button below to watch videos from the winners of the 10G Challenge, and stay tuned to get to know more about how their technologies are designed to change the way we live, work, learn and play.