Bringing Open RAN Closer to Broader Adoption: Insights from the Spring '23 O-RAN PlugFest at CableLabs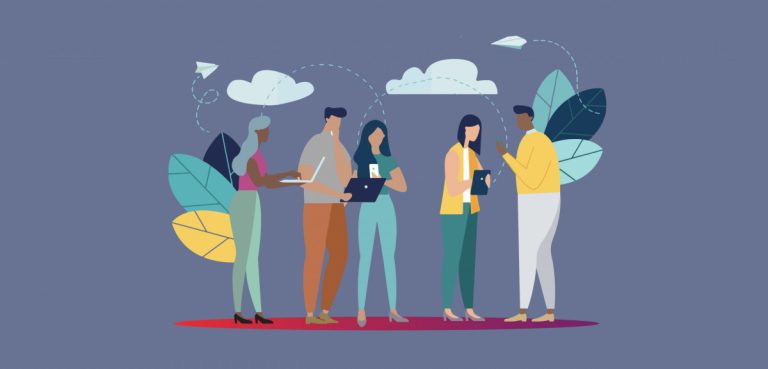 Open Radio Access Network (Open RAN) is one of the most talked-about mobile network technologies these days — and for good reason. There's a need to reshape the mobile industry toward fully interoperable, secure, trustworthy and cost-effective networks. 
Recognizing that need, governments are beginning to throw their support behind the technology. In May, leaders in the Quadrilateral Security Dialogue (commonly known as the Quad) announced cooperation with Palau to deploy Open RAN, the first deployment of its kind in the Pacific Islands. In June, the governments of the United States and India announced that they would partner on Open RAN field trials and rollouts, including scaled deployments. 
But those interoperable network architectures aren't built overnight. First, their technical specifications need to be agreed upon. Then, their implementation needs to be tested before the network architectures can become commercially available.  
Spring 2023 O-RAN Global PlugFest
Twice a year, a worldwide community of vendors, operators, and research and academic institutions gathers to test their latest O-RAN implementation during O-RAN Global PlugFest events. CableLabs, which has been active in O-RAN Alliance work groups for some time, started hosting PlugFests in 2022, participating in the most recent event this past spring. 
The Kyrio O-RAN Test and Integration Center (OTIC) at CableLabs was one of four North American host labs for the Spring 2023 PlugFest. The event brought innovation to the cost-efficient operation and management of Open RAN while also expanding the vendor ecosystem.  
Tackling Challenges
Multi-Cloud Enabler  
If a telecom operator needs to manage cloud workloads at various locations (i.e., edge, core) while maintaining the freedom to choose between cloud providers and vendors, a standardized, cost-effective approach is necessary. Open RAN addresses that need by specifying the O2 interface, which connects the service management and orchestration (SMO) platform to the Open RAN Cloud infrastructure (O-Cloud). More specifically, the management of the cloud infrastructure (i.e., compute, hardware accelerator, storage, gateway and site network fabric) is performed via the O2-infrastructure managed services (O2-IMS) interface.  
In April, the Cloudification and Orchestration Work Group (WG6) drafted the first version of the O2-IMS Conformance test specification, aiming to ensure compatibility and interoperability among different implementations. At this PlugFest, O2-IMS Conformance testing on Red Hat OpenShift O-Cloud was demonstrated for the first time. Although the conformance of the O2-IMS implementation was successfully validated, the testing also revealed areas for improvement in the specification, which were fed back to the standards. In addition, to make O2-IMS conformance testing widely available, the RobotFramework test scripts developed by Red Hat will be submitted to the O-RAN Software Community Infrastructure (SC INF) open-source project.  
Energy Savings Toward OpEx Reduction 
GSMA, an industry organization representing the interests of mobile network operators worldwide, indicates that energy consumption typically accounts for 15 percent to 40 percent of operators' operating expenses (OpEx). This percentage is forecasted to increase in the coming years, following the mobile data traffic growth trajectory. That makes energy savings extremely important for operators. Some may turn off equipment during off-peak hours to conserve energy, but they must still maintain quality of service (QoS). Thanks to recent advancements in machine learning (ML) and Open RAN architecture implementation — for example, rApps running on Radio Interface Controller (RIC) — that job can become more efficient. 
During the PlugFest, we observed the Capgemini AI/ML-powered energy savings (ES) rApp to ingest performance measurements and configuration management data generated by the VIAVI RIC Test/AI training module via the standard O1 and R1 interfaces. The data was used to train the rApp ML algorithm to predict the sector and cell load accurately. The ML prediction enabled the ES rApp to identify and timely schedule energy savings measures for the target cells while maintaining subscribers' QoS. 
Ecosystem Expansion 
Despite the progress made toward improving the operational efficiency of Open RAN, a large and vibrant vendor ecosystem still remains a prerequisite for its broad adoption. Effnet, a new entrant to the ecosystem, brought its system combining Distributed Unit (DU), Central Unit (CU) and 5G Core Network (5GCN) entities for first-time integration and testing with VIAVI user equipment (UE) and radio unit (RU) emulators. These components formed an end-to-end system under evaluation. We observed the open fronthaul being successfully integrated using distributed network timing (LLS-C3) topology. In addition, cell broadcast was verified and 5G New Radio (NR) initial access was tested. This was one more testament that equipment from a new vendor, which interprets the open standards correctly, can interoperate via open interfaces. More importantly, the knowledge obtained will be applied at the next PlugFest in Fall 2023. 
Read more about recent O-RAN Global PlugFest events, and look out for more information about the Spring 2023 event. 
Other Important Open RAN Initiatives
Our involvement with O-RAN Global PlugFest events is just one way CableLabs and its subsidiary, Kyrio, partner with the industry in the development of interoperable and cost-efficient network technologies. 
For a second consecutive year, CableLabs and Kyrio are hosting the 5G Challenge, which recognizes high-performing Open RAN solutions that demonstrate multi-vendor interoperability across radio, centralized and distributed units.  
Also, for vendors seeking to certify their Open RAN equipment, Kyrio offers certification and badging testing services.  
What's Next for Open RAN? 
The spring PlugFest event fostered innovation, identified areas for improvement and expanded the Open RAN ecosystem. But our work doesn't end there. For Open RAN to become the radio access network architecture of choice, it must demonstrate efficiencies that surpass the monolithic RAN it aims to replace. Herein lies the challenge: How can an open and distributed network architecture, like Open RAN, generate cost savings that make its deployment worthy? 
We'll explore answers to that question and put them to the test in future O-RAN PlugFests at our Kyrio OTIC. 
If you're a CableLabs member, vendor or developer with a solution or an idea to reduce the cost of deploying and operating Open RAN, contact us using the button below.