Chris Lammers Selected for Cable TV Pioneers Class of 2021
Cable TV Pioneers recently announced that 24 new members have been selected for the Cable TV Pioneers 55th Annual Induction. Each of the honorees has a minimum of 20 years of direct involvement in the cable industry and has made a positive impact on the growth and innovation of our industry during those years. The members of this year's class include a strong array of men and women, from CEOs and company founders to technologists and journalists. Each has demonstrated and proven his or her value as a cable pioneer. We are very excited to announce that among those honored is our very own Chris Lammers, chief operating officer and senior vice president of member development at CableLabs. 
Over the past four decades, Chris has held numerous senior roles and responsibilities within the cable industry. Today at CableLabs, he's responsible for operations, membership development and international relationships. Under his guidance, CableLabs' membership has grown from 23 members to 65 members across 35 countries in North America, Latin America, Europe and Asia. In addition, Chris established CableLabs' test and evaluation labs, leading the cable industry's first video, broadband and voice certification programs. Chris also leads mergers and acquisitions for CableLabs, including the procurement of multiple cable television systems and, most recently, the acquisition of the Society of Cable Telecommunications Engineers (SCTE), with a critical focus on the integration of SCTE into CableLabs.
In what many see as one of his most substantial contributions to the broadband industry, Chris developed the MTO Group within CableLabs, made up of a highly influential community of mid-market and smaller operators across the United States and Canada. Chris was the first individual to recognize the need for including small organizations and determining how to understand, serve and address the coverage area of these smaller markets.
Through these efforts, Chris continues to represent the "voice" of the mid-market and small-market operators at CableLabs. His passion for mid-tier operators and small-market members brings a more holistic perspective of the entire broadband industry to CableLabs. It's no exaggeration to say that Chris has been a true leader in bringing together cable operators of differing sizes and nations to create a truly global community.
Chris also supports CableLabs' staff engaging in innovation to support MTOs, such as CableLabs' mapping project and initiatives related to rural broadband. Through this work, Chris has ensured that mid-market and smaller operators are valued and that their unique needs are addressed. Without this work, many consumers served by MTOs wouldn't receive the leading-edge services they enjoy today. 
Another very important activity that is near and dear to Chris' heart is giving back to the community. Chris serves on the Emma Bowen Foundation's Board of Directors (as well as its Executive Committee), an organization to which he has been committed for nearly 20 years. He has contributed to the Foundation by seeking to build a more diverse media industry by recruiting promising college and university students of color and placing them in multi-year paid internships at some of the nation's leading media, PR and technology companies. Chris has supported the WICT Rocky Mountain chapter through its Tech It Out and Walk of Fame programs. He has also contributed to numerous state and local cable associations through industry guidance and speaking engagements.
Chris began his cable tenure serving as senior vice president and general counsel (1988–1993) at Western Communications, where the majority of his clients were cable operators, and he has been employed at CableLabs for the past 24 years. Please join us in congratulating Chris on his outstanding years of service and for his contributions to—and the impact he has made on—the entire industry.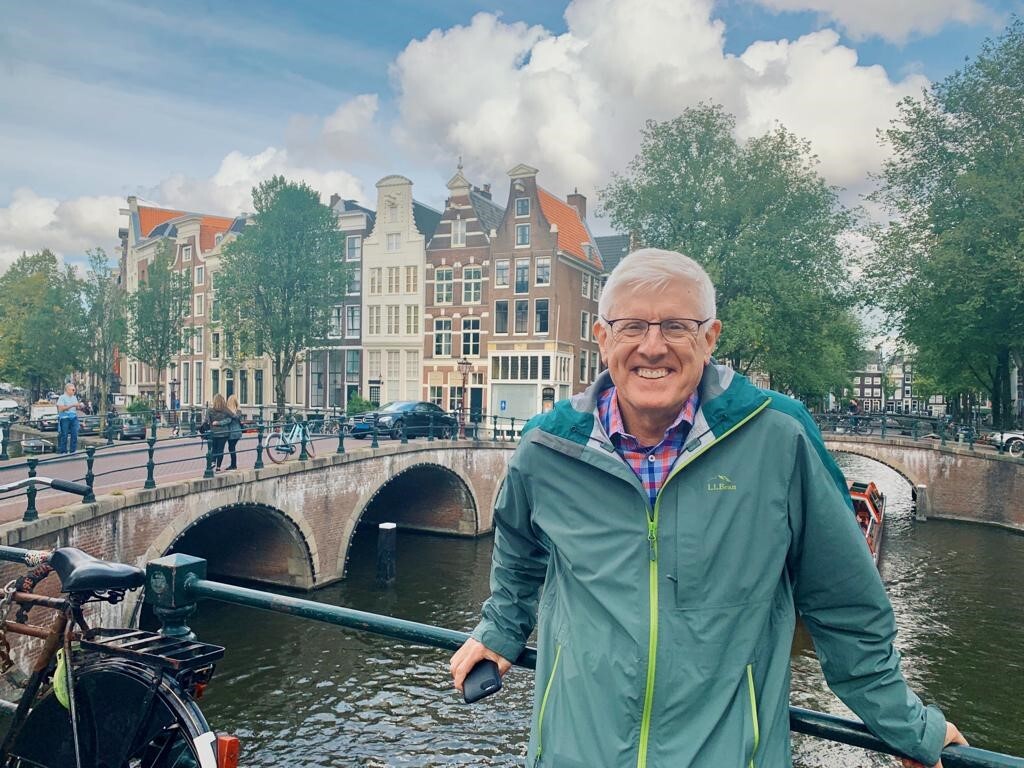 Best of 2020: The Cable Industry's Proudest Achievements with CableLabs
Unlike any year in recent memory, 2020 has scrambled our way of life, changing how we communicate, how we work and even where we go—on a global scale. At CableLabs, meetings were rescheduled, new rules were drawn up and enacted, and events were put on hold or went virtual. And still—despite the numerous logistical, psychological and practical challenges presented by the COVID-19 pandemic—the industry learned new ways to collaborate with everyone. We all continued to work toward a brighter future, even snagging a few industry awards along the way. In the spirit of the holidays, let's end the year on a high note by remembering only the best of 2020. We've got quite a few proud moments to share!
CableLabs partnered with Mediacom and NCTA to conduct the first ever 10G field trial
An incredible achievement on our road to 10G, Mediacom's 10G Smart Home is the first demonstration of 10G in action. It's essentially a working technology laboratory disguised as an ordinary home—except this future home is anything but ordinary! It's wired for ultra-fast speeds that allow us to test the latest "smart home" technologies, including Internet of Things (IoT) kitchen devices, telemedicine connections, home automation, immersive entertainment, VR/AR applications and much more—in a real-life environment. A true tech paradise of the future!
CableLabs published the DOCSIS 4.0 specification
In March 2020, we announced the release of the DOCSIS® 4.0 specification, which incorporates both full-duplex and extended-spectrum capabilities. It doubles downstream speeds to 10 Gbps and quadruples upstream speeds to 6 Gbps—another big milestone on the path to 10G.
This release is the culmination of thousands of hours of work across the cable industry. Part of the 10G toolset, FMA defines the standardization of the complete disaggregation of Converged Cable Access Platform (CCAP) management and the control and data planes to support cable operators' next-generation data services. In non-technical terms, FMA brings us much closer to making 10G a reality in the near future.
At the beginning of December 2020, SCTE members voted to make the Society of Cable Telecommunications Engineers (SCTE) and its global arm, the International Society of Broadband Experts (ISBE), a subsidiary of CableLabs. The decision will become effective January 1, 2021. Working together to closely manage our innovation, specifications, standards and training and deployment efforts, these entities can drive faster and more cost-effective infrastructure upgrades in the industry.
CableLabs in the News
CableLabs won an Emmy award
Earlier this year, CableLabs won its second Technology and Engineering Emmy Award—this time for enabling the development and deployment of the hybrid fiber-coax (HFC) network architecture. HFC is a revolutionary suite of technologies responsible for the razor-sharp broadband video and high-speed Internet you enjoy today. It's also the basis for the cable industry's 10G platform, which will usher in a new era of super-high-speed, low-latency innovations.
CableLabs' SVP and Chief People Officer, Lori Lantz, has been instrumental to the company's success. Over the past 12 months, she has championed numerous high-impact leadership development programs aimed at strengthening senior leadership abilities and strategic recruiting efforts. Lantz is always laser-focused on identifying areas of improvement that benefit individual team members as well as the company as a whole. The CableFax recognition is well deserved for her tireless efforts to shape our world-class organization.
Ike Elliott stepped into his new role as president and CEO of Kyrio
After a decade of leading the CableLabs Strategy Team, Ike Elliott has transitioned into his new role as president and CEO of Kyrio, a CableLabs subsidiary that provides broadband device testing, security analysis and software services for the connectivity industry. It's an exciting move that will allow him to channel his vast CableLabs experience into expanding the impact of state-of-the-art broadband technologies at Kyrio. Congratulations, Ike!
In May 2020, our distinguished technologist, Dr. Jennifer Andreoli-Fang, received the prestigious Woman in Technology award for her contributions to the cable industry. A relentless innovator with more than 100 granted and filed patents, Andreoli-Fang has spent the past 13 years leading the development of game-changing technologies such as DOCSIS® 3.0 MAC, DOCSIS 3.1 MAC, Full Duplex DOCSIS MAC architecture, unlicensed LTE and NR, mobile xhaul and many more. We're honored to have Andreoli-Fang as a member of the CableLabs family.
Our CEO and innovation guru, Phil McKinney, is included in Multichannel News' "The Watch List"—a new feature that ranks the 25 most influential insiders who define and drive the strategies and successes of the TV industry. Not surprisingly, McKinney has made the top 10 list. You can check out his profile in all Multichannel News publications.
This is only a small sample of the industry's and our team's accomplishments this year. From technology to strategy, we overcame unforeseen challenges and continued to deliver results that we can all be proud of. We look forward to bringing renewed, positive energy into 2021 as we continue to innovate the future.
CableLabs would like to thank its industry colleagues for their hard and dedicated work. We wish everyone a very happy and healthy New Year!
A Warm Welcome to SCTE•ISBE—Now Joined With CableLabs!
Today, SCTE•ISBE members voted to make Society of Cable Telecommunications Engineers (SCTE) and its global arm, the International Society of Broadband Experts (ISBE), a subsidiary of CableLabs. The agreement is the result of a unanimous vote of the CableLabs and SCTE board of directors and a vote of overwhelming support for the proposal by SCTE members. This combination will increase the alignment of investment, resources and innovations between the two organizations. CableLabs members can expect expanded benefits as part of the transaction, which goes into effect January 1, 2021.
This strategic decision allows SCTE•ISBE and CableLabs to increase industry collaboration and accelerate our progress toward 10G by streamlining the cable technology innovation cycle—from the very early research and ideation stage all the way to mass market deployment.
SCTE•ISBE has served as a cable thought leader for over 50 years, bringing the industry together through various initiatives such as its incredibly successful annual SCTE•ISBE Cable-Tec Expo®, core learning and development programs for cable technologists and other membership activities. SCTE's goals of facilitating productive industry partnerships, technological progress and innovation are already very closely aligned with ours. By formally combining our efforts and expertise, we aim to further accelerate our innovation and deployment efforts—a mutually-beneficial move for all our respective members and the global cable industry as a whole.
The decision to join forces is not only smart, it is also very timely. The current pace of innovation requires us to move quicker than ever before. After all, we are building the communication platform that will become a cornerstone of future technological progress. By syncing and closely managing our innovation, specifications, standards, training and deployment efforts between our two companies, the industry can drive faster and more cost-effective infrastructure upgrades. These efficiencies will allow for smoother workflows and more collaboration opportunities among our members and the cable community.
Together we can more efficiently test, build and deploy technologies that will meet and exceed the needs of cable broadband customers around the world, as well as allow our members and vendors to maximize their investments and resources. We are here to support our cable community on all fronts—from education and training to technical expertise and industry standardization efforts, plus, much more. This is why we are very much looking forward to welcoming SCTE•ISBE to our CableLabs family in 2021!
CableLabs Member, Telia Norge, Launches the Fastest Broadband Service in Norway
There's more great news from across the pond! Just a month after Vodafone Germany surpassed the 21 million gigabit homes passed milestone, another European telecommunications company and CableLabs® member, Telia Norge (Telia Norway), is launching the fastest broadband service in Norway for its customers, operating under the GET brand it acquired in 2018.
Now, Telia Norway's GET customers have access to as much as 1,250 Mbps download speed and either 500 Mbps or 50 Mbps upload speed, depending on the package they choose. Either option gives them unprecedented freedom to surf, stream and share on multiple devices at the same time. In addition to much higher speeds, customers will also enjoy the benefits of a significant increase in network capacity and reliability. These improvements are a direct outcome of Telia Norway's ongoing commitment to modernize and future-proof its hybrid fiber-coax (HFC) network in preparation for the next generation of high-speed digital products and services. By upgrading its network to CableLabs DOCSIS® 3.1 technology, Telia Norway will be able to not only greatly improve the broadband experience for its current customers but also ensure that it stays ahead of their broadband needs for years to come.
"This is a large and important program for us, where we will invest a lot in the years ahead," said Pål Rune Kaalen, Telia Norway Director of the Private Market. "Through the program, we are greatly expanding the speed, capacity and stability of today's network—something our new broadband product is a good example of. For us, this technology represents the broadband of the future."
As part of this large-scale modernization push, Telia Norway plans to continue investing in its HFC infrastructure with a goal of upgrading more than 300,000 homeowners to the new DOCSIS technology by 2023. The inherent flexibility of the DOCSIS technology will allow for a cost-effective upgrade without digging new trenches and negatively impacting the environment—or the bottom line. And that's what the broadband of the future is all about.
Check out the full press release on Telia's news site (Norwegian).
CableLabs Member Vodafone Germany Surpasses 21 Million Households with Access to Gigabit Speeds
Today we are shining a spotlight on another monumental achievement in the European cable community. Our CableLabs member with the largest gigabit network in Germany, Vodafone, has just surpassed 21 million households with access to gigabit speeds, bringing blazing-fast internet to over 50 percent of German households.
As a leading provider, Vodafone Germany recognizes the importance of expanding its Hybrid-Fiber-Coax (HFC) network and combining it with innovative multi-layer technology to meet the rising demand for high-speed services. From Aachen to Zwickau, and from the North Sea to the Zugspitze, in the first quarter of this year, more than half of Vodafone's new customers are opting in for a connection of 400 Mbps or faster and every third customer chooses 1 Gpbs service. It's very clear: an ultra-high-speed cable connection is the digital future and Vodafone intends to deliver. Aside from adding new infrastructure to accommodate its growing customer base, Vodafone has been using CableLabs DOCSIS® 3.1 technology to significantly increase both download and upload speeds and expand network capacity. Right now, there is an average of 8 gigabytes passing through every Vodafone customer's connection every day, allowing businesses and individuals to work, learn and enjoy multi-gig services.
Twenty-one million is a significant milestone, but while we are taking a minute to celebrate, Vodafone Germany is already working toward the next one: 25 million households in the Vodafone network by 2022! As soon as the first prototypes of the new hardware generation are available, Vodafone is planning initial field tests. These are to take place within the next two years.
"Vodafone, with its hybrid fiber coax network, is the main driver for the expansion of high-speed networks in Germany. With today's expansion step, we and above all our customers have well over 20 million reasons to celebrate," says Vodafone Germany CEO Hannes Ametsreiter and adds: "The upgrading of our hybrid fiber coax cable network continues and the end of the line in terms of speed is still a long way off. With each technology evolutionary step, we are making our cable internet even faster and even better by bringing more fiber optic into the network and pushing ahead with capacity expansion."
Vodafone is a shining example of the true power of an HFC network in delivering the future we are all dreaming of. As more multi-gigabit innovations become part of our lives, Vodafone and other cable providers will be ready to not only meet the increasing demand but to stay well ahead of it—many years into the future.
6 GHz Spectrum: Leading the Way in a Win for Wi-Fi
It is a historic day. At a time when we are all relying on broadband and Wi-Fi more than ever to maintain relationships and be productive, the Federal Communications Commission (FCC) has decided to release a new swath of wireless airwaves – known as the 6 GHz frequency band – to ensure these connections are resilient into the future. The last time the FCC opened a major chunk of bandwidth for Wi-Fi was more than 15 years ago. And with today's action, we are tripling the amount of spectrum available for Wi-Fi and other innovations that ride on unlicensed frequencies, this is a big deal.
CableLabs applauds the FCC's leadership in taking this step. Opening the 6 GHz band will unleash unparalleled innovation with the deployment of Wi-Fi 6E and future generations such as Wi-Fi 7, and will also help to bring multi-gigabit connectivity and continued expansion of broadband performance for Americans in communities of all sizes.
A diverse set of innovative companies support this action and are developing new technologies to put the new frequencies to good use. And for the cable industry, this is a perfect complement to our 10G broadband roadmap. Opening 1.2 gigahertz of bandwidth in the 6 GHz spectrum band will ensure that abundant wireless bandwidth is available for consumers' experience of multi-gigabit broadband.
A Big Improvement for Wi-Fi Users
Since the last time a major swath of spectrum was allocated for Wi-Fi, more than a few things have changed in the way we connect, work, learn and entertain. Landlines have been replaced by smartphones, conference calls have become virtual meetings, online courses have opened up a new world of learning and Netflix now streams online instead of mailing DVDs – just to name a few things that have changed in the last 15 years. Wi-Fi has handled a major share of this digital migration and has improved technologically over many 802.11 generations to enable these user experiences, so it is past due for a spectrum update.
And now, with people working, learning and connecting from home more than ever, we are seeing just how important Wi-Fi is as the gateway to broadband connectivity. Data traffic is up, the number of devices connected is up and even subscribership is up. Broadband and Wi-Fi are enabling our economy and society to continue functioning during our current public health crisis, and cable networks are holding up very well to these demands. This is an important time for the Commission to enable continued Wi-Fi progress.
What Comes Next for Wi-Fi
For Americans, 6 GHz spectrum will mean improved connectivity as new wireless innovations are brought to market. Cable will deploy these new wireless technologies in coordination with ongoing network investment to ensure robust connectivity in the future.
Elsewhere, outside of the United States regulators should take a close look at this FCC action and follow suit to advance 6 GHz spectrum access in their own jurisdictions. The future of Wi-Fi depends on it.
CableLabs' Role in This Important Milestone
Nearly every spectrum policy decision rests on a judgement of its potential wireless interference impact; without the proper technical rules of the road, incompatible wireless systems can impede each other's operations. CableLabs therefore focused its efforts on an intensive technical study of the potential impact of Wi-Fi operations in 6 GHz to the other wireless systems that operate in the band.
Working with the FCC, we assessed the appropriate technical parameters of 6 GHz Wi-Fi to ensure that there will be no harmful interference to point-to-point microwave links, electronic news gathering operations and other incumbent systems that also use these frequencies. CableLabs ultimately determined that low-power, indoor Wi-Fi has a very low risk of impeding these other systems. We are extremely pleased that the FCC agreed with our conclusions and noted how crucial our work was to their decision. I am incredibly proud of the CableLabs team and grateful to the Commission staff for our collaboration.
CableLabs Appoints 5G Pioneer Rakesh Taori as VP of Wireless
CableLabs is excited to announce the appointment of Rakesh Taori as its Vice President of Wireless. He will report to Chief Research and Development Officer, Mariam Sorond. In this role, Rakesh will drive CableLabs' efforts in the wireless and mobile area delivering on CableLabs' vision and strategy for putting the industry in the driver's seat in the future of connectivity.
"We are delighted to welcome Rakesh to CableLabs. His in-depth knowledge and vast experience in the wireless area will bring tremendous benefits to our members and the industry as a whole," said Sorond. "Rakesh brings a broad perspective across many technologies and platforms. As the industry embraces the principles of open standards, virtualization, and open interfaces, Rakesh's creative thinking will propel innovations at CableLabs towards disruptive networks."
Rakesh's appointment underscores CableLabs' commitment to attracting thought leaders from the wireless industry. His decade-long pioneering work in 5G, coupled with his first-hand experience in initial deployments equips him with a solid understanding of the opportunities. He provides a timely addition to CableLabs' ability to deliver innovations that will continue to place the industry at the leading edge of convergence and connectivity.
"I am thrilled to join CableLabs and I look forward to working with a team of world-class distinguished technologists and research engineers," said Rakesh. "Delivering ultra-high-speed ubiquitous broadband services to consumers securely, and monitoring, administering and operating billions of machines and objects in public and private networks will require unprecedented levels of innovations in wired and wireless technologies. CableLabs provides the ideal platform for inventing unified architectures that incorporate native support for coexistence and seamless delivery and helps the industry build and deliver innovative and efficient systems to serve these next-generation needs."
Prior to joining CableLabs, Rakesh was a Fellow of 5G Technologies with JMA Wireless (which acquired Phazr Inc.)—a 5G startup where Rakesh was a founding employee and served as the VP of systems and standards. At Phazr, Rakesh led the systems team that helped architect and build 5G infrastructure equipment, including Phazr's novel 5G base station—the industry's most integrated and compact form-factor 5G base station. At JMA/Phazr Rakesh also enabled and led several paid mmW 5G trials and pilot deployments with Tier-1 operators in the European Union and Japan.
Prior to JMA/Phazr, Rakesh amassed valuable experience and expertise while working with technology leaders including Samsung, Ericsson and Philips. Rakesh has served on the Wi-Fi Alliance Board for over 5 years, served as a vice-chairman of the IEEE 802.16 working group and held various leadership positions in several standards organizations. Rakesh holds more than 150 granted U.S. patents.
Subscribe to our blog to learn more about Rakesh's work in the future.
CableLabs' Own Dr. Jennifer Andreoli-Fang Is This Year's WICT Rocky Mountain Woman in Technology
We are proud to announce that on May 1, 2020, CableLabs' Distinguished Technologist, Dr. Jennifer Andreoli-Fang, will receive the prestigious Woman in Technology award for her contribution to the cable industry. The award is presented by Women in Cable Telecommunications (WICT) Rocky Mountain chapter, one of the oldest and largest organizations dedicated to advancing the position and influence of women in the telecommunications field. 
Jennifer's Journey to the Walk of Fame 
Walk of Fame is widely regarded as one of the most influential and inspiring events that recognizes talented individuals—both women and men, veterans and up-and-comers—for their game-changing contributions to the cable industry. Jennifer's dedication to advancing cable technologies has certainly earned her this honor. Thanks to Jennifer, the cable-enabled internet you enjoy today is faster and more robust than ever before. She has spent the last 12 years leading the development of state-of-the-art broadband wireline and mobile wireless technologies such as, DOCSIS® 3.0 MAC, DOCSIS 3.1 MAC, Full Duplex DOCSIS MAC architecture and LTE in unlicensed spectrum. She also co-invented Low Latency Xhaul (LLX)-a crucial step toward DOCSIS/mobile convergence-and is now leading a multi-vendor effort to standardize it across the industry.   
To say that Jennifer knows her trade is an understatement. As an innovator and a true leader, she is widely respected within the cable and mobile community. In addition to her CableLabs work, she also led the cable industry LTE unlicensed effort at the 3GPP, served as the vice chair of the Wi-Fi Alliance (WFA) LTE-U Task Group and organized and served as the chairwoman of the IEEE International Conference on Communications LTE-U workshop. She is leading the CableLabs effort at the O-RAN Alliance. 
Jennifer's every move is geared toward building innovative network solutions that enable faster, more seamless communication between people and devices. She has more than 80 granted and filed patents and many prestigious industry awards, including the 2018 Light Reading Hedy Lamarr Female Tech Pioneer of the Year and 2017 Silver Stevie Award for Innovative Woman in Technology. The Walk of Fame Award is a well-deserved addition to Jennifer's already impressive collection. 
Congratulations, Jennifer! 
CableLabs Honored with a New Technology Emmy
This awards season, CableLabs won a Technology and Engineering Emmy Award for enabling development and deployment of the Hybrid Fiber Coax (HFC) Network Architecture—the suite of technologies responsible for the razor-sharp broadband video, high-speed Internet you enjoy today.
These Emmy awards aren't easy to snag—although we previously received one in 2010 for DOCSIS 3.0 technology. They're awarded only once per year to individuals and companies whose technologies have made an extensive and significant impact on the transmission, recording and reception of television. Essentially, the awards recognize technologies that have revolutionized the industry. That's inarguably true of HFC and, specifically, the AM laser technology that replaced the very long and unreliable amplifiers in cable distribution plants. AM lasers substantially reduced noise and distortion and increased the plants' bandwidth, paving the way for high-capacity digital services such as HDTV, Video on Demand, high-speed Internet connectivity and more. In just a few decades, cable operators have universally adopted HFC technology, deploying more than 500,000 miles of optical fiber worldwide.
CableLabs' Contribution: A Little Bit of History
In many ways, what's known today as HFC technology is a joint effort to improve the reliability of cable technologies devised in the early 1980s. Prior to 1985, cable systems had long cascades of amplifiers, the failure of which affected service to large populations. In search of a solution, Time Warner—and later, Ortel—began experimenting with using fiber deep in the system with much shorter legs of coax and only a few amplifiers in each leg. The results were very promising—much better picture, reduced noise and greater overall system reliability.
After the initial test trials, the challenge was to make this technology economically viable for larger-scale commercial deployments. This is where CableLabs has played a monumental role. In 1988–89, newly formed CableLabs (led by Dick Green) drove the effort to standardize the application of HFC technology and facilitate collaboration between cable operators and industry vendors, resulting in rapid performance improvements and reduced cost.  It is this collaboration across cable operators, industry vendors and CableLabs – and other industry partners – that remains the hallmark of CableLabs' continued success today.
What's Next for HFC: The Road to 10G
HFC technology has been around for over 30 years and is still going strong, providing the platform for countless gigabit data services, like Ultra HD and more. It's also the basis for the cable industry's 10G platform, which aims to provide faster speed, lower latencies, enhanced reliability and better security in a scalable manner. Achieving this goal will open the door to a whole new wave of innovations, such as full-immersion virtual reality (VR) gaming, artificial intelligence (AI) applications and other technologies that will revolutionize the way we live in the near future.
One of the major advantages of HFC architecture is its ubiquity, which allows the cable industry to make quick performance improvements without any major, expensive overhauls to the system. And although we at CableLabs are deeply honored to receive recognition for our contribution, our work on HFC is far from over. We'll continue working with our members and partners to unleash HFC's full potential, building on our existing foundation to deliver a fast, reliable and secure network of the future.
The 72st Annual Technology and Engineering Emmy Awards will take place in partnership with the National Association of Broadcasters (NAB), at the NAB Show at the Wynn Encore Hotel and Spa on Sunday, April 19th, 2020 in Las Vegas, NV.
Acknowledgment of Significant Individual and Corporate Contributors:
CableLabs
Dick Green
Time Warner / ATC
Jim Collins, Jim Chiddix, Louis Williamson, Dave Pangrac, Don Gall, John Walsh, Jim Luddington, Jay Vaughn
TCI
John Malone (who was also Chairman of CableLabs), J.C. Sparkman, Richard Rexrote
Ortel
Hank Blauvelt, Larry Stark
ANTEC / AT&T Bell Laboratories
ANTEC – John Egan

AT&T Bell Laboratories – Bob Stanzione, Carl McGrath, Gerry Fenderson

Jerrold / General Instrument
David Grubb, Steve Frederick, Geoff Roman
Scientific Atlanta
Dave Fellows, Lee Thompson, Frank Little, Rezin Pigeon
Mexican Cable Operator Joins CableLabs
Just a couple months after our new member announcement for Millicom, we're happy to report that yet another Latin American cable company—Megacable—is joining us. The timing couldn't be better. As we geared up for our inaugural Latin America & Caribbean Summit in December, we relied on our CALA members to bring cable's global 10G vision of universal high-speed Internet access and continuous connectivity to the areas they serve. And now that one of Mexico's largest cable communications companies is onboard (together with Izzi Telecom), we're looking forward to working with them to make this vision a reality in the near future.
About Megacable
If you live in Mexico, you're probably familiar with Megacable, a TV, phone and Internet provider operating in 26 states and more than 350 municipalities, including Guadalajara, Puebla, Toluca, León, Veracruz, Hermosillo, Culiacán, Morelia, Querétaro and Torreón. The company's fiber network, which passes 8.8 million homes, spans more than 61,000 km (that's more than 38,000 miles) supported by nearly 22,000 employees. As of September 30, 2019, Megacable had grown to approximately 3.2 million pay-TV subscribers, 3.1 million broadband subscribers and 2.1 million telephony subscribers. At the close of Q3 2019, unique subscribers rose to 3.6 million, and revenue-generating units (RGUs) reached 8.4 million, up 7.1 percent compared with Q3 2018. RGUs per unique subscriber reached 2.3, continuing an upward trend.
In addition to its basic triple-play services, Megacable also creates and broadcasts exclusive content related to Mexican culture, tourism, news and entertainment on its own Video Rola channel, available live in certain parts of Mexico and the United States. In August, Megacable broadcast its first original series production on the Panico and Cine Mexicano channels, as well as on Megacable's "Xview" its interactive video and on-demand platform. The 13-episode series is called "13 Minutos Antes de Dormir" ("13 Minutes Before Sleeping") and features a number of Mexican horror legends, plus an original score. The company also caters to its business clients with a robust portfolio of services that includes the design and development of tailored information technology and equipment solutions.
Mega-Plans for the Future
Megacable's future ambitions include improving and expanding its fiber optics footprint, as well as offering a whole new set of mobile services to its customers. Just this May, Megacable acquired another 1,370 km of fiber optics infrastructure through a deal with Axtel, increasing its residential and business subscriber base by 50,000. In November, Megacable began its journey to becoming a quadruple-play provider by venturing into the mobile business as a Mobile Virtual Network Operator (MVNO) under its new service "Mega 4.5G." As part of its launch promotion in select cities, it has distributed more than 500,000 SIM cards with access to Megacable's MVNO network absolutely free for 3 months.
This type of entrepreneurial spirit is essential to driving progress and helping people stay more connected to everything and everyone they love. Improving high-speed connectivity, whether wired or wireless, is key to realizing the 10G future where lightning-fast super networks will serve as a springboard for a whole new wave of innovation—not just in Mexico, but all around the world.
Welcome, Megacable!