Best of 2020: The Cable Industry's Proudest Achievements with CableLabs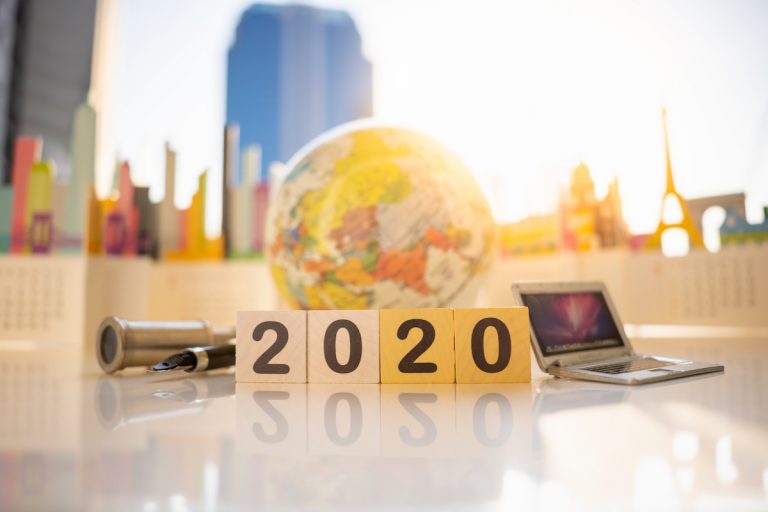 Unlike any year in recent memory, 2020 has scrambled our way of life, changing how we communicate, how we work and even where we go—on a global scale. At CableLabs, meetings were rescheduled, new rules were drawn up and enacted, and events were put on hold or went virtual. And still—despite the numerous logistical, psychological and practical challenges presented by the COVID-19 pandemic—the industry learned new ways to collaborate with everyone. We all continued to work toward a brighter future, even snagging a few industry awards along the way. In the spirit of the holidays, let's end the year on a high note by remembering only the best of 2020. We've got quite a few proud moments to share!
CableLabs partnered with Mediacom and NCTA to conduct the first ever 10G field trial
An incredible achievement on our road to 10G, Mediacom's 10G Smart Home is the first demonstration of 10G in action. It's essentially a working technology laboratory disguised as an ordinary home—except this future home is anything but ordinary! It's wired for ultra-fast speeds that allow us to test the latest "smart home" technologies, including Internet of Things (IoT) kitchen devices, telemedicine connections, home automation, immersive entertainment, VR/AR applications and much more—in a real-life environment. A true tech paradise of the future!
CableLabs published the DOCSIS 4.0 specification
In March 2020, we announced the release of the DOCSIS® 4.0 specification, which incorporates both full-duplex and extended-spectrum capabilities. It doubles downstream speeds to 10 Gbps and quadruples upstream speeds to 6 Gbps—another big milestone on the path to 10G.
This release is the culmination of thousands of hours of work across the cable industry. Part of the 10G toolset, FMA defines the standardization of the complete disaggregation of Converged Cable Access Platform (CCAP) management and the control and data planes to support cable operators' next-generation data services. In non-technical terms, FMA brings us much closer to making 10G a reality in the near future.
At the beginning of December 2020, SCTE members voted to make the Society of Cable Telecommunications Engineers (SCTE) and its global arm, the International Society of Broadband Experts (ISBE), a subsidiary of CableLabs. The decision will become effective January 1, 2021. Working together to closely manage our innovation, specifications, standards and training and deployment efforts, these entities can drive faster and more cost-effective infrastructure upgrades in the industry.
CableLabs in the News
CableLabs won an Emmy award
Earlier this year, CableLabs won its second Technology and Engineering Emmy Award—this time for enabling the development and deployment of the hybrid fiber-coax (HFC) network architecture. HFC is a revolutionary suite of technologies responsible for the razor-sharp broadband video and high-speed Internet you enjoy today. It's also the basis for the cable industry's 10G platform, which will usher in a new era of super-high-speed, low-latency innovations.
CableLabs' SVP and Chief People Officer, Lori Lantz, has been instrumental to the company's success. Over the past 12 months, she has championed numerous high-impact leadership development programs aimed at strengthening senior leadership abilities and strategic recruiting efforts. Lantz is always laser-focused on identifying areas of improvement that benefit individual team members as well as the company as a whole. The CableFax recognition is well deserved for her tireless efforts to shape our world-class organization.
Ike Elliott stepped into his new role as president and CEO of Kyrio
After a decade of leading the CableLabs Strategy Team, Ike Elliott has transitioned into his new role as president and CEO of Kyrio, a CableLabs subsidiary that provides broadband device testing, security analysis and software services for the connectivity industry. It's an exciting move that will allow him to channel his vast CableLabs experience into expanding the impact of state-of-the-art broadband technologies at Kyrio. Congratulations, Ike!
In May 2020, our distinguished technologist, Dr. Jennifer Andreoli-Fang, received the prestigious Woman in Technology award for her contributions to the cable industry. A relentless innovator with more than 100 granted and filed patents, Andreoli-Fang has spent the past 13 years leading the development of game-changing technologies such as DOCSIS® 3.0 MAC, DOCSIS 3.1 MAC, Full Duplex DOCSIS MAC architecture, unlicensed LTE and NR, mobile xhaul and many more. We're honored to have Andreoli-Fang as a member of the CableLabs family.
Our CEO and innovation guru, Phil McKinney, is included in Multichannel News' "The Watch List"—a new feature that ranks the 25 most influential insiders who define and drive the strategies and successes of the TV industry. Not surprisingly, McKinney has made the top 10 list. You can check out his profile in all Multichannel News publications.
This is only a small sample of the industry's and our team's accomplishments this year. From technology to strategy, we overcame unforeseen challenges and continued to deliver results that we can all be proud of. We look forward to bringing renewed, positive energy into 2021 as we continue to innovate the future.
CableLabs would like to thank its industry colleagues for their hard and dedicated work. We wish everyone a very happy and healthy New Year!