A Warm Welcome to SCTE•ISBE—Now Joined With CableLabs!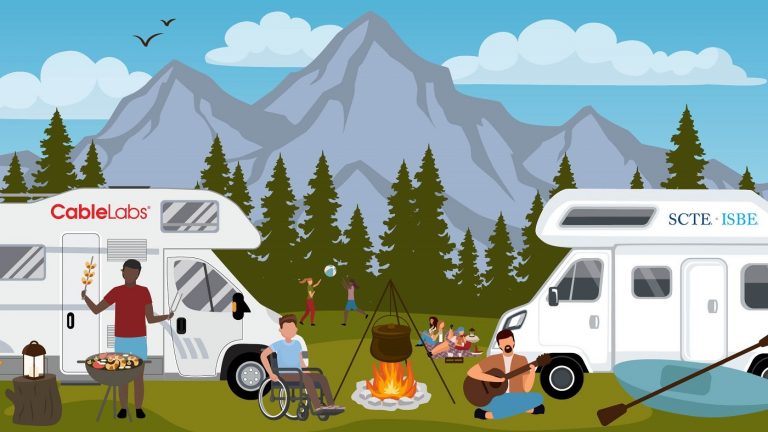 Today, SCTE•ISBE members voted to make Society of Cable Telecommunications Engineers (SCTE) and its global arm, the International Society of Broadband Experts (ISBE), a subsidiary of CableLabs. The agreement is the result of a unanimous vote of the CableLabs and SCTE board of directors and a vote of overwhelming support for the proposal by SCTE members. This combination will increase the alignment of investment, resources and innovations between the two organizations. CableLabs members can expect expanded benefits as part of the transaction, which goes into effect January 1, 2021.
This strategic decision allows SCTE•ISBE and CableLabs to increase industry collaboration and accelerate our progress toward 10G by streamlining the cable technology innovation cycle—from the very early research and ideation stage all the way to mass market deployment.
SCTE•ISBE has served as a cable thought leader for over 50 years, bringing the industry together through various initiatives such as its incredibly successful annual SCTE•ISBE Cable-Tec Expo®, core learning and development programs for cable technologists and other membership activities. SCTE's goals of facilitating productive industry partnerships, technological progress and innovation are already very closely aligned with ours. By formally combining our efforts and expertise, we aim to further accelerate our innovation and deployment efforts—a mutually-beneficial move for all our respective members and the global cable industry as a whole.
The decision to join forces is not only smart, it is also very timely. The current pace of innovation requires us to move quicker than ever before. After all, we are building the communication platform that will become a cornerstone of future technological progress. By syncing and closely managing our innovation, specifications, standards, training and deployment efforts between our two companies, the industry can drive faster and more cost-effective infrastructure upgrades. These efficiencies will allow for smoother workflows and more collaboration opportunities among our members and the cable community.
Together we can more efficiently test, build and deploy technologies that will meet and exceed the needs of cable broadband customers around the world, as well as allow our members and vendors to maximize their investments and resources. We are here to support our cable community on all fronts—from education and training to technical expertise and industry standardization efforts, plus, much more. This is why we are very much looking forward to welcoming SCTE•ISBE to our CableLabs family in 2021!