6 GHz Spectrum: Leading the Way in a Win for Wi-Fi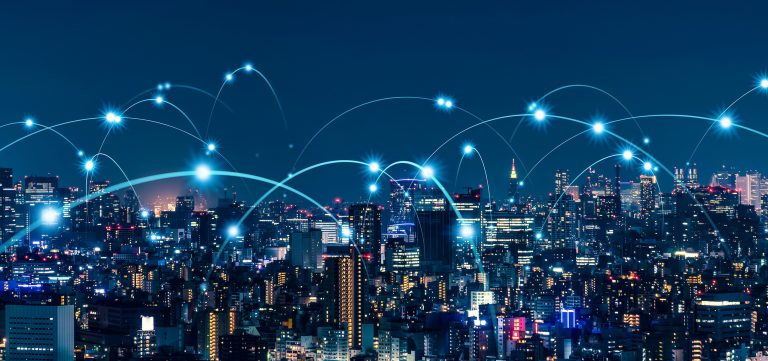 It is a historic day. At a time when we are all relying on broadband and Wi-Fi more than ever to maintain relationships and be productive, the Federal Communications Commission (FCC) has decided to release a new swath of wireless airwaves – known as the 6 GHz frequency band – to ensure these connections are resilient into the future. The last time the FCC opened a major chunk of bandwidth for Wi-Fi was more than 15 years ago. And with today's action, we are tripling the amount of spectrum available for Wi-Fi and other innovations that ride on unlicensed frequencies, this is a big deal.
CableLabs applauds the FCC's leadership in taking this step. Opening the 6 GHz band will unleash unparalleled innovation with the deployment of Wi-Fi 6E and future generations such as Wi-Fi 7, and will also help to bring multi-gigabit connectivity and continued expansion of broadband performance for Americans in communities of all sizes.
A diverse set of innovative companies support this action and are developing new technologies to put the new frequencies to good use. And for the cable industry, this is a perfect complement to our 10G broadband roadmap. Opening 1.2 gigahertz of bandwidth in the 6 GHz spectrum band will ensure that abundant wireless bandwidth is available for consumers' experience of multi-gigabit broadband.
A Big Improvement for Wi-Fi Users
Since the last time a major swath of spectrum was allocated for Wi-Fi, more than a few things have changed in the way we connect, work, learn and entertain. Landlines have been replaced by smartphones, conference calls have become virtual meetings, online courses have opened up a new world of learning and Netflix now streams online instead of mailing DVDs – just to name a few things that have changed in the last 15 years. Wi-Fi has handled a major share of this digital migration and has improved technologically over many 802.11 generations to enable these user experiences, so it is past due for a spectrum update.
And now, with people working, learning and connecting from home more than ever, we are seeing just how important Wi-Fi is as the gateway to broadband connectivity. Data traffic is up, the number of devices connected is up and even subscribership is up. Broadband and Wi-Fi are enabling our economy and society to continue functioning during our current public health crisis, and cable networks are holding up very well to these demands. This is an important time for the Commission to enable continued Wi-Fi progress.
What Comes Next for Wi-Fi
For Americans, 6 GHz spectrum will mean improved connectivity as new wireless innovations are brought to market. Cable will deploy these new wireless technologies in coordination with ongoing network investment to ensure robust connectivity in the future.
Elsewhere, outside of the United States regulators should take a close look at this FCC action and follow suit to advance 6 GHz spectrum access in their own jurisdictions. The future of Wi-Fi depends on it.
CableLabs' Role in This Important Milestone
Nearly every spectrum policy decision rests on a judgement of its potential wireless interference impact; without the proper technical rules of the road, incompatible wireless systems can impede each other's operations. CableLabs therefore focused its efforts on an intensive technical study of the potential impact of Wi-Fi operations in 6 GHz to the other wireless systems that operate in the band.
Working with the FCC, we assessed the appropriate technical parameters of 6 GHz Wi-Fi to ensure that there will be no harmful interference to point-to-point microwave links, electronic news gathering operations and other incumbent systems that also use these frequencies. CableLabs ultimately determined that low-power, indoor Wi-Fi has a very low risk of impeding these other systems. We are extremely pleased that the FCC agreed with our conclusions and noted how crucial our work was to their decision. I am incredibly proud of the CableLabs team and grateful to the Commission staff for our collaboration.