Chris Lammers Selected for Cable TV Pioneers Class of 2021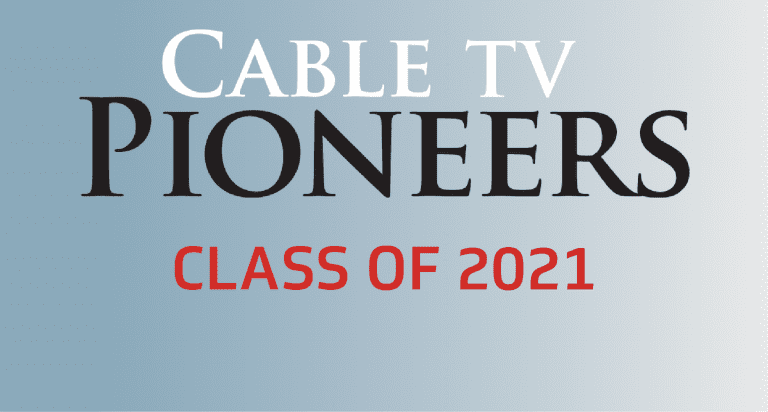 Cable TV Pioneers recently announced that 24 new members have been selected for the Cable TV Pioneers 55th Annual Induction. Each of the honorees has a minimum of 20 years of direct involvement in the cable industry and has made a positive impact on the growth and innovation of our industry during those years. The members of this year's class include a strong array of men and women, from CEOs and company founders to technologists and journalists. Each has demonstrated and proven his or her value as a cable pioneer. We are very excited to announce that among those honored is our very own Chris Lammers, chief operating officer and senior vice president of member development at CableLabs. 
Over the past four decades, Chris has held numerous senior roles and responsibilities within the cable industry. Today at CableLabs, he's responsible for operations, membership development and international relationships. Under his guidance, CableLabs' membership has grown from 23 members to 65 members across 35 countries in North America, Latin America, Europe and Asia. In addition, Chris established CableLabs' test and evaluation labs, leading the cable industry's first video, broadband and voice certification programs. Chris also leads mergers and acquisitions for CableLabs, including the procurement of multiple cable television systems and, most recently, the acquisition of the Society of Cable Telecommunications Engineers (SCTE), with a critical focus on the integration of SCTE into CableLabs.
In what many see as one of his most substantial contributions to the broadband industry, Chris developed the MTO Group within CableLabs, made up of a highly influential community of mid-market and smaller operators across the United States and Canada. Chris was the first individual to recognize the need for including small organizations and determining how to understand, serve and address the coverage area of these smaller markets.
Through these efforts, Chris continues to represent the "voice" of the mid-market and small-market operators at CableLabs. His passion for mid-tier operators and small-market members brings a more holistic perspective of the entire broadband industry to CableLabs. It's no exaggeration to say that Chris has been a true leader in bringing together cable operators of differing sizes and nations to create a truly global community.
Chris also supports CableLabs' staff engaging in innovation to support MTOs, such as CableLabs' mapping project and initiatives related to rural broadband. Through this work, Chris has ensured that mid-market and smaller operators are valued and that their unique needs are addressed. Without this work, many consumers served by MTOs wouldn't receive the leading-edge services they enjoy today. 
Another very important activity that is near and dear to Chris' heart is giving back to the community. Chris serves on the Emma Bowen Foundation's Board of Directors (as well as its Executive Committee), an organization to which he has been committed for nearly 20 years. He has contributed to the Foundation by seeking to build a more diverse media industry by recruiting promising college and university students of color and placing them in multi-year paid internships at some of the nation's leading media, PR and technology companies. Chris has supported the WICT Rocky Mountain chapter through its Tech It Out and Walk of Fame programs. He has also contributed to numerous state and local cable associations through industry guidance and speaking engagements.
Chris began his cable tenure serving as senior vice president and general counsel (1988–1993) at Western Communications, where the majority of his clients were cable operators, and he has been employed at CableLabs for the past 24 years. Please join us in congratulating Chris on his outstanding years of service and for his contributions to—and the impact he has made on—the entire industry.