AI & Machine Learning: Register for Our Next Innovation Boot Camp in April 2019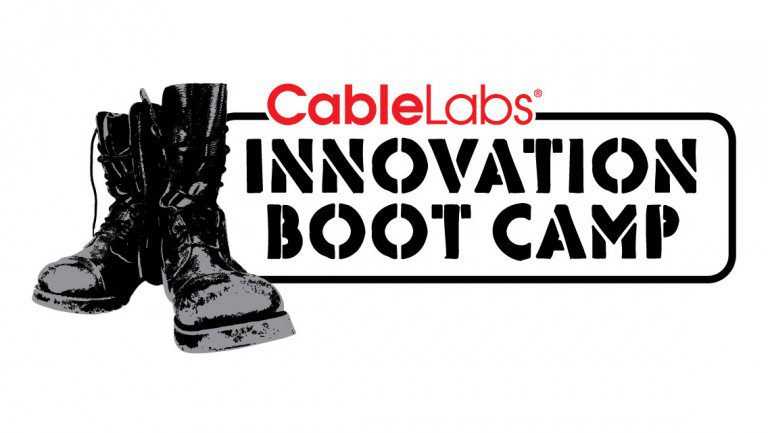 No matter your title or job description, you probably hear the term "innovative" a lot around your office. It's what drives all of us to come to work, push boundaries and solve the unsolvable. Sounds inspiring, but how do you become innovative or lead others to be more innovative? This is the premise behind CableLabs' Innovation Boot Camp, an intensive three-and-half-day workshop that helps you understand a more predictable way to generate breakthrough ideas and uses proven strategies, real-world scenarios and small group exercises to ignite your innovation leadership skills.
2019 Innovation Boot Camp: The New Assistants - AI & Machine Learning
We usually structure our Innovation Boot Camps around a single area of focus and this April's topic is "The New Assistants: AI & Machine Learning." It's a hotly debated topic and an area ripe for innovation. Just consider the latest announcements at CES 2019, where smart appliances and virtual assistances of all shapes and sizes were capturing our imagination. During your time at Innovation Boot Camp, we will discuss the latest breakthroughs in AI as well as the challenges faced by the innovators in this field. And you will have the opportunity to practice innovation and generate new ideas in this space.
Why You Should Attend
Participants often describe CableLabs' Boot Camp experience as an intense learning journey that teaches you how to apply new creative practices, build on your influence and present your best ideas with more confidence. It's also a great networking opportunity that allows you to foster valuable relationships with a whole community of innovators.
But don't take our word for it. Here's what our Boot Camp graduates have to say about the program:
Jeremy Swenson, an Operation Analyst from Midco, said: "It brought a lot of common-sense approaches, but also a lot of new information that I never would have thought about—new tools and strategies that I can take to my company and implement on day one."
The Boot Camp program is based on the FIRE framework for Innovation (Focus, Ideate, Rank, Execute) developed by author, radio host and our CEO, Phil McKinney. Each exercise is designed to build on new information and show you how it could be put into practice immediately. Even if you've never thought of yourself as the "creative type," our skilled innovation coaches and speakers will show you how you can become one. By the end of the program, you will build an arsenal of useful strategies that will help you generate and pitch ideas in your professional sphere.
Pam Lloyd, a VP from G.C.I, said: "The external speakers were all top notch and each one built on the framework…the flow was great!" 
Aside from our own CableLabs innovation experts, we like to bring in industry leaders from external companies. Because this year's Innovation Boot Camp is focused on AI and Machine Learning, we will select experts from this field. They'll share their thoughts on the future of AI and its current progress as well as the role of innovation in their lives.
Sian Morgan, a Senior Director from Videotron, said: "The tours were great. We got to see innovation in more of a working context by visiting large organizations that were integrating innovation into their day-to-day work."
If you think our Boot Camp is all lectures and group exercises, think again. Our participants go out in the field for private tours of Silicon Valley companies that are known for their focus on innovation and are willing to share the truth about it (in the past we have toured Google, Salesforce, Toyota, Ford, Autodesk, etc.)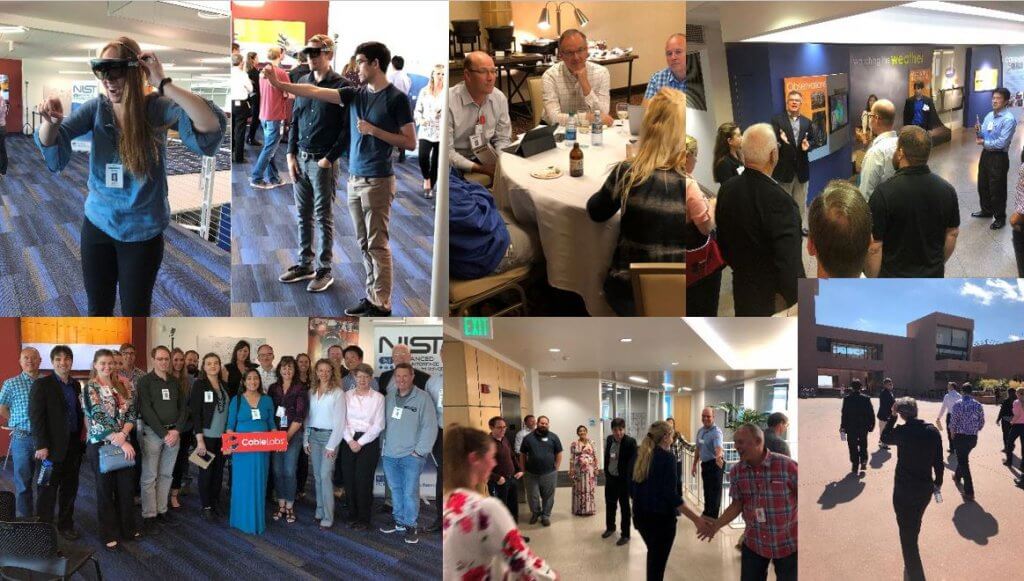 The Final Pitch
Our Innovation Boot Camp is designed to foster innovation leadership skills in industry professionals. In other words, it's all about you, and building your skills and a custom toolkit which you can then take back to your team. That's why the program culminates with what we like to call "the final pitch" where you will get to demonstrate your newly-learned skills by pitching your idea to a panel of battle-tested innovators. It's a fantastic opportunity to test yourself and get valuable feedback that you can incorporate in real life.
Ready for your next Innovation Boot Camp? Early bird pricing is still available - register today! 
Event Info
Where:
CableLabs Silicon Valley
400 W California Ave
Sunnyvale, CA 94086
When:
April 9-12, 2019
Price:
CableLabs Members Early Bird Discount: $997 (Register before February 8)
CableLabs Members: $1,347
General Industry Early Bird Discount: $1,497 (Register before February 8)
General Industry: $1,997
Pricing includes all materials, tours, meals and beverages. You will need to provide your own transportation and hotel (special hotel discounts available).
The Rise of Autonomous Bots and Vehicles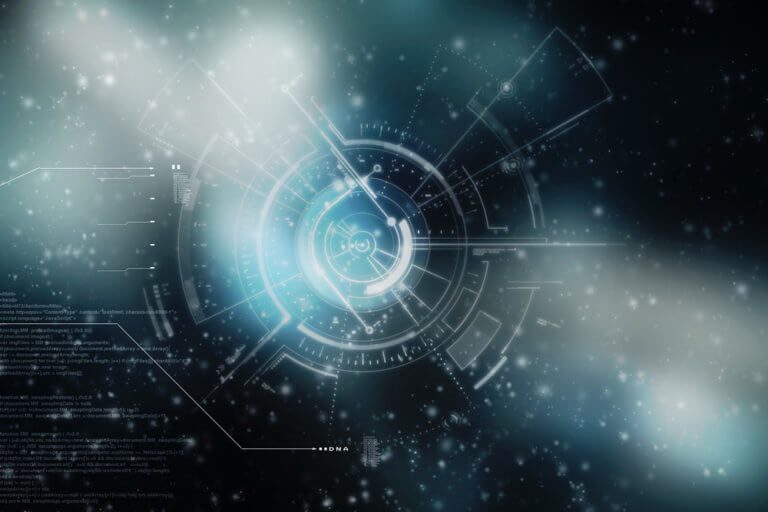 I live in Los Altos, California, a small town in the heart of Silicon Valley. I've been an early adopter of autonomous bots and vehicles—voluntarily and involuntarily—for over 5 years.  I'm talking about a new class of appliances, I call them "Autonomous Citizens," that have both permission and ability to move autonomously completing tasks in my home, at work or in my community.
When these autonomous creatures first showed up in my world, I was in awe and had some trepidation, but today I live with them without a great sense of novelty -- they do their thing and I do mine. It's weird to admit this, knowing the rest of the world isn't having such a "First World" experience.  But, given my journey so far, I believe it will be less than a decade before the rest of the world feels the same way.
I predict, autonomous citizens, in many shapes and sizes, will become as ubiquitous as our smartphones. (Keep in mind smartphones were just coming to market about a decade ago and now we can't live without them). This emerging technology, which relies heavily on advancements in networking, sensors, A.I., big data and new materials, can solve many big problems, but will also create new ones.
This makes Autonomous Bots & Vehicles an area ripe for innovation and the topic of our next Innovation Boot Camp, a 3 ½ day immersive innovation training April 24-27, 18 in Sunnyvale, CA. Here, I'd like to share a couple of funny stories to help illustrate what's happening in this space and why this emerging technology is on our radar at CableLabs.
When the Autos Moved In…
Years ago, an inspired group at Google created a moonshot innovation challenge to eliminate "death by car."  A worthy endeavor, given car accidents caused 40k deaths in the US and 1.3M Internationally in 2016 alone. The number of injuries, some permanent, are 10x higher. Google decided to make a big bet and the Google X autonomous vehicle project (now called Waymo) moved their headquarters into an unmarked building near my home.  And soon after, my new neighbor became ground zero for the automated vehicle revolution.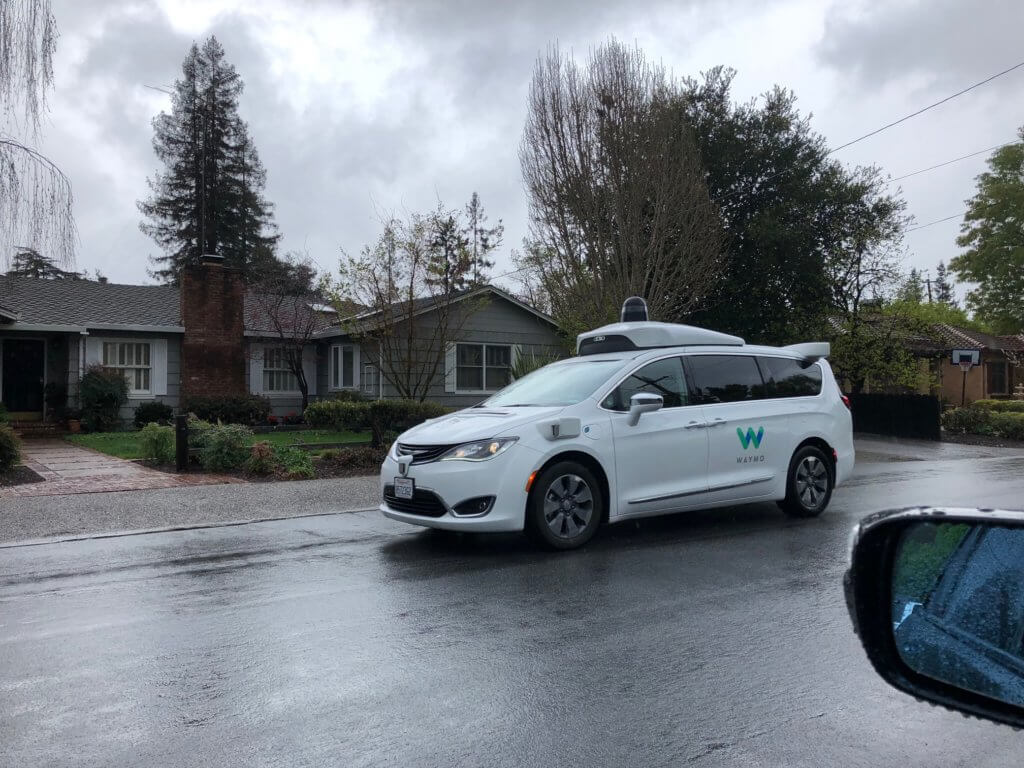 Waymo started testing these autonomous vehicles in my community about 5 years ago, and I have personally driven in front of, behind, and next to self-driving cars of various shapes and sizes. At first on a weekly basis, and now almost every single day since.  You may be surprised to hear, I have no concern walking or riding my bike around them anymore. Many people in my community, myself included, will privately admit that we have provoked the vehicles many times just to see how they would react (tailgating, lane drifts, cut offs, etc. ). I don't recommend doing this, but it was just part of our collective curiosity phase!
Auto Observations and the Lost Ticket
I could share so many annoying, strange and funny stories about autonomous cars, but one stands out. A couple of years ago, only a few blocks from my home, a Mountain View police officer pulled over one of these vehicles and found no driver at the wheel. The officer had no idea who to ticket for driving too slow on a major street. This occurrence made local front-page news and was the talk of the town. Ultimately, the ticket and a major hand-slap found its way to Google, and rogue testing of vehicles without human assistance was outlawed on our roads. Citizens breathed a sigh of relief upon hearing this news, and multiple car companies (all testing cars in my area) now only conducted their testing with drivers at the ready—just in case. In April 2018, this will change, and unmanned vehicles can be permitted by the California State DMV.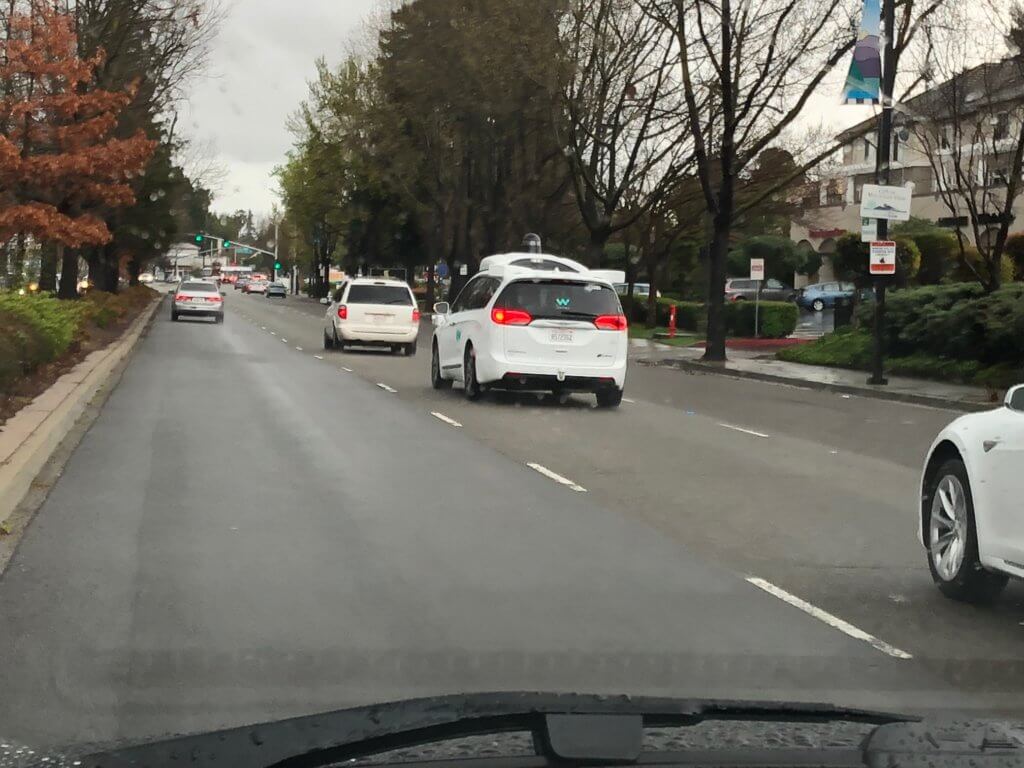 On a more personal level, I come across the Waymo vehicles every day and have luckily never seen a collision or close call. Reports show that the number of times human assistance is required is very low, especially for the Waymo Cars.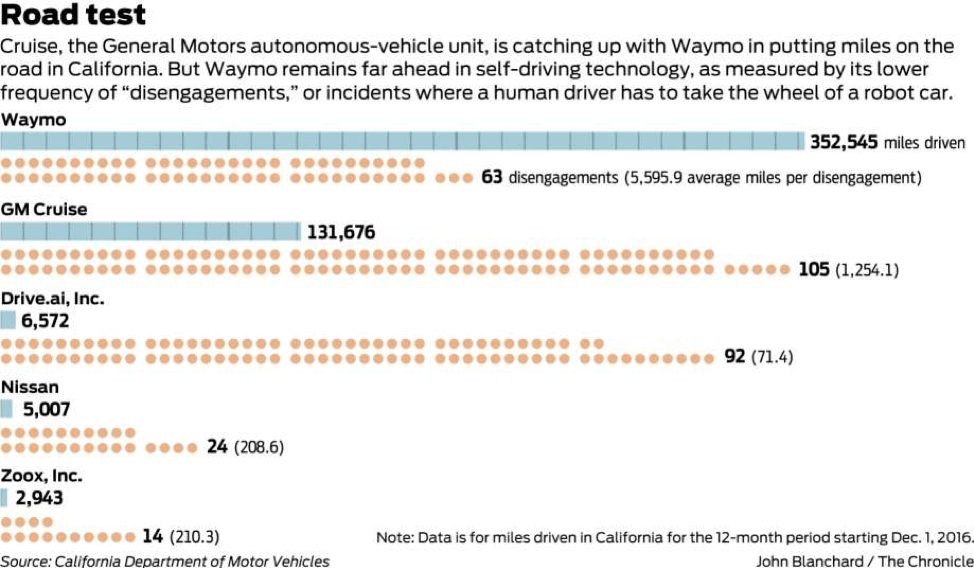 I notice that autonomous vehicles drive with far more respect and consideration than most human-driven cars on the road. However, they can be annoyingly slow to turn and will follow the speed limit rigidly, even despite the flow of traffic—when drivers are bending the rules a bit.  However, just as this blog was in development, a woman in Tempe, AZ was walking her bike at night across a multi-lane road (no crosswalks in sight) and was struck by an Uber autonomous vehicle which had an assistance driver sitting behind the wheel on a test run.  Sadly, this woman died from her injuries and the accident is under investigation.  I was heartbroken for all involved in this tragedy.  Uber and Toyota Motors both halted testing until the investigation is complete.
Waymo and others continue to test in our area as they utilize different technologies, perhaps more mature. I won't pretend, my trepidation has risen on this news -- were the sensors blocked, networks too slow, not reliable or untrained for this scenario?  To me, this is like the early days of flight.  I expect many innovations are possible to help protect pedestrians and assistance drivers avoid such horrors in the future, and I know the industry will learn from it and press on.
Bot to the Future
As a career innovator and witness to many exponential market climbs and disruptions, I believe that the autonomous bots and vehicles space is an area ripe for innovation opportunity, challenges, and deceptive disruption. As you can see from the CableLabs Emerging Technology Timeline, it's on our radar. New control points for networking, communication, entertainment, commerce and business are up for grabs with these new Autonomous Citizens. And it's not just on the roads, soon we will have Nanobots in our bodies, autonomous gardening bots in our yards, delivery drones and other services bots in our homes and offices.
For example, my home has 2 long haired pets, "Mr. Fluffy" our long haired cat and "Buddy" our Golden Retriever Dog, with non-stop shedding driving me crazy. So, a couple of years ago I became an early adopter (and champion) of autonomous bots in the home and brought a Roomba home to help with my sanity and drive my animals crazy 😊.   It took a few weeks for our new "Autonomous Citizen" to map the place and build a cleaning schedule optimized for the level of shedding of our beloved pets.  After a while, we got used to each other and for many months had an almost dander free home.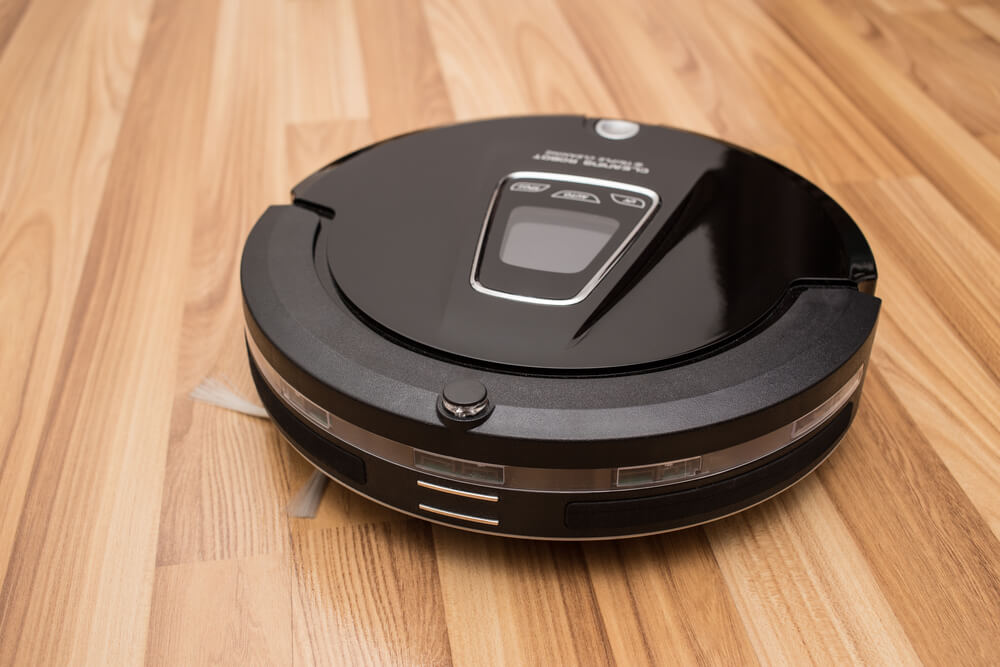 Then one day our Roomba went missing and all that remained was a base station with it's blinking light and beacon calling the Roomba back home day after day, week after week. Tragically the Roomba has never returned. And, we have looked everywhere for it, now assuming it drove out our front door accidentally, perhaps one of our teens or their friends left the front door open without noticing. My kids, insist the cat let the Roomba out instead 😊. Again, my trepidation about these bots rises and I wonder could my home network and sensors have been more alerting or sensitive to such a scenario, or perhaps a "Find my Bot" App should be developed.  That's the way of innovation! I expect new solutions will come to market to ease the transition to this new class of appliances in our lives, much like the adoption of dishwashers, toasters and coffee makers.
Bots at Bootcamp!
If you find this emerging technology as compelling and as ripe for innovation as I do, join us at CableLabs' Innovation Boot Camp, April 24-27, 2018, in Sunnyvale, California.  Early bird pricing ending soon, sign up ASAP.
You do not need to be an expert in the autonomous bots and vehicles to participate. Focusing on the topic simply allows us to build a learning lab of real-life situations as you apply new techniques for generating breakthrough ideas through our tours, workshops and coaching. And there is no better place to explore this emerging technology than in the heart of Silicon Valley.
Got a great autonomous bot or vehicle story?  Then add a comment, we'd love to hear!
About the Author
Michelle Vendelin is CableLabs' Director of Innovation Services. She is instrumental in facilitating innovation sprints and coaching innovation at CableLabs. She is the producer of the Innovation Boot Camp, CableLabs' bi-annual immersive innovation training, featuring daily keynotes and workshops with Phil McKinney, CEO of CableLabs and best selling author/podcaster.
5 Ways to Raise Innovation Leadership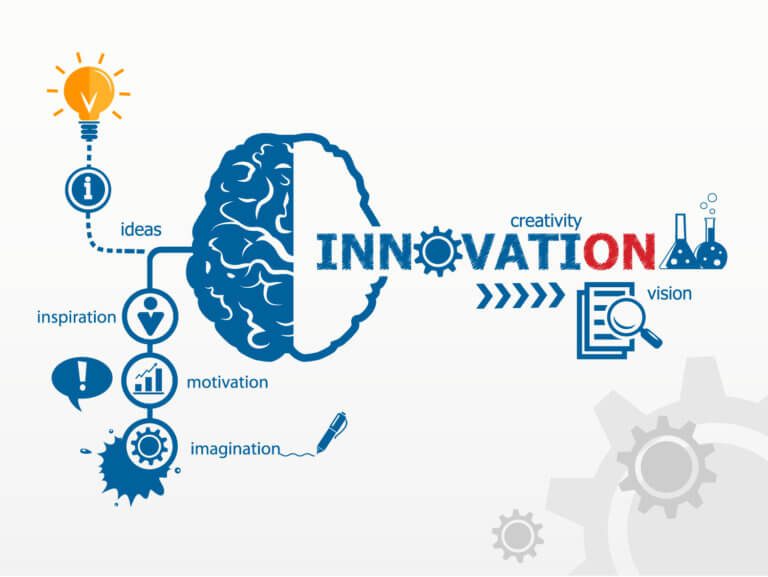 The need to innovate now is greater than ever. Yet, many leaders admit that they just don't have the time or they don't practice innovation consistently enough as an individual or with their team. With an accelerating stream of start-ups and popular well-funded competitors challenging the set-top box, connectivity methods, and business models of the cable industry, we must rise up together and win the innovation game! It will take our individual and collective commitment to delivering great value with our networks, entertainment &  connectivity solutions today. We also need to raise our commitment to innovation leadership in order to place the cable industry at the forefront of the connected experience with purposeful innovations for decades to come.
With all this in mind, here are 5 ways for you and your team to innovate at new heights: 
1. Check Yourself: Transformation always begins with self-awareness. Contemplate these questions as an innovator and correct any tensions that may arise:
How important is innovation in my role, my team or company?
What would another level of innovation in my role, team or company look like?
Am I or is my team regularly discovering, developing or delivering innovation to my customers inside or outside my company?
Do I really know my customer's challenges, problems, gaps or missed opportunities that are the ripest for innovation?
What idea or innovation has been on the back burner for way too long?
2. Ask better questions: Let's start with the most obvious question: "Do you know what questions need to be asked to spark game-changing innovation and influence others to see the value you see?"
Why ask better questions?  So, you can:
Help your organization make great decisions
Challenge your team to see beyond the status quo
Anticipate business challenges
Understand your customers when they are not always clear about what they want
Wondering how to start?  I invite you to formulate or seek out questions that help you challenge beliefs and assumptions about and assumptions about what's true or possible, consider the most expansive form of your idea and to empathize with others in order to solve real problems and innovate with purpose.
3. Build Innovation Grit: Coming up with breakthrough ideas is really hard. It's even harder to stay resilient when the "antibodies", or resistors, to change cut you off all your attempt. Innovation has taught us that most great ideas were first impractical, impossible or down right stupid before they became the NEXT big thing or even just the next important thing. As humans, we'd like to think we are fully adaptable, but in reality, we are comforted by the status quo and certainty overall. It requires a special mindset, commitment and a lot of perseverance (grit) to see an innovation through.
Did you know Innovation Grit must be developed consciously or your idea will be lost to the innovation graveyard, due to the antibodies AGAIN!?
4. Practice, Practice, Practice: To master anything, you must practice! So, let's check in on your innovation practice:
What are the daily, weekly, monthly, quarterly or yearly innovation practices you apply consistently, and with ever increasing competency?
Are these practices truly generating more ideas, more value or more impact?
If you were going to be 10x times more innovative 6 months from now, what practice would you need to START or re-commit to NOW?
5. Accelerate Change: If you noticed tensions, gaps or challenges in the above, and you KNOW it's time to make a change, then take action and/or find an innovation mentor, coach or training program to help you accelerate the learning curve, focus your attention and get back in the game with the kind of intensity we need right now for the Cable Industry!
I invite you to consider our upcoming Innovation Boot Camp Intensive:
At boot camp, you will learn a framework for successful innovation and how to generate breakthrough innovation, BY DOING IT, in an immersive, intimate and accelerated way. Our upcoming boot camps are October 23-27, 2017 in Boulder, CO or April 23-27, 2018 in Silicon Valley.
We keep each boot camp small, so you get plenty of time and attention with our experts. These include CableLabs CEO and renowned innovator Phil McKinney, author of "Beyond the Obvious – Killer Questions that Spark Game-Changing Innovation," as well as creator of the award winning, nationally syndicated radio show/podcast "Killer Innovations". You will leave Boot Camp with more strategic questions and the confidence when you return to work.
You will learn about the innovation myths that need to be busted and great strategies to deal with the antibodies who may kill your best ideas or slow down their progress. With a team of battle tested innovators challenging you to transform your mindset, build creative confidence, grit and ultimately innovation impact in any role.
So there you have it, 5 tangible and accelerated ways to RAISE your Innovation Game: Check in on your current state of innovation, move your attention to killer questions, find new ways to overcome "antibodies" to your innovations, commit to a regular innovation practice AND when you are ready, go DEEP at Innovation Bootcamp - or go home!
Interested in reading about what Innovation Bootcamp is really like? Check out my blog post about our previous Boot Camp here and watch the video below. Don't hesitate to contact me with any questions. Our topic area for exploration and innovation will be "Health in the Home" where we examine opportunities in home health care, wellbeing and aging in place.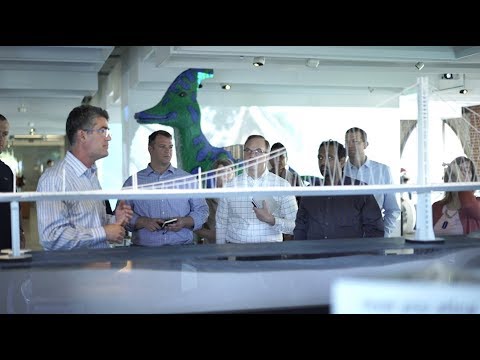 Discover how CableLabs supports the cable industry to stay on the forefront of innovation here.
Innovation Boot Camp May 2017: Is This Really a Boot Camp or an Innovation Cruise Ship?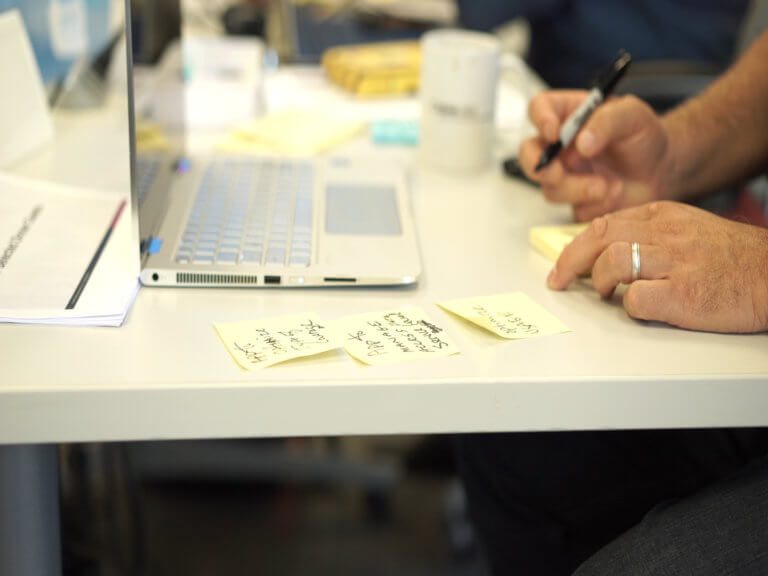 Last week 12 brave souls embarked on a journey to learn the ways of innovation, push themselves to generate breakthrough ideas, and pitch those ideas to a panel of professional investors - all in less than 5 days!! The experience is called Innovation Boot Camp and only occurs 2 times per year, typically in the Denver Area or Silicon Valley. The theme of this Boot Camp was Wireless Mobile Services: Taking Innovation from Theory to Reality. CableLabs hosts this one-of-a-kind hands-on experience with the help of battle-tested innovators who share the strategies, structure, and secrets of going beyond the obvious....or is it more than that?
The unknowing recruits
The brave 12 entered the boot camp strangers, but with a common desire to learn and BE innovators. One of us was even back for a 2nd time ready to take his practice to a new level. Through our shared experience and the challenges of going beyond our comfort zones, we became fast friends, had fun, and are now part of a growing "innovation boot camper community" from within the Cable/Wireless industry and beyond. (Did I mention the all-inclusive nature of the event?  Whoa!) We enjoyed great meals and were transported by Limo Vans to San Francisco for amazing visits to Autodesk & Salesforce to learn not only HOW these iconic companies innovate, but also to get a glimpse of the all-important mindset of an innovator.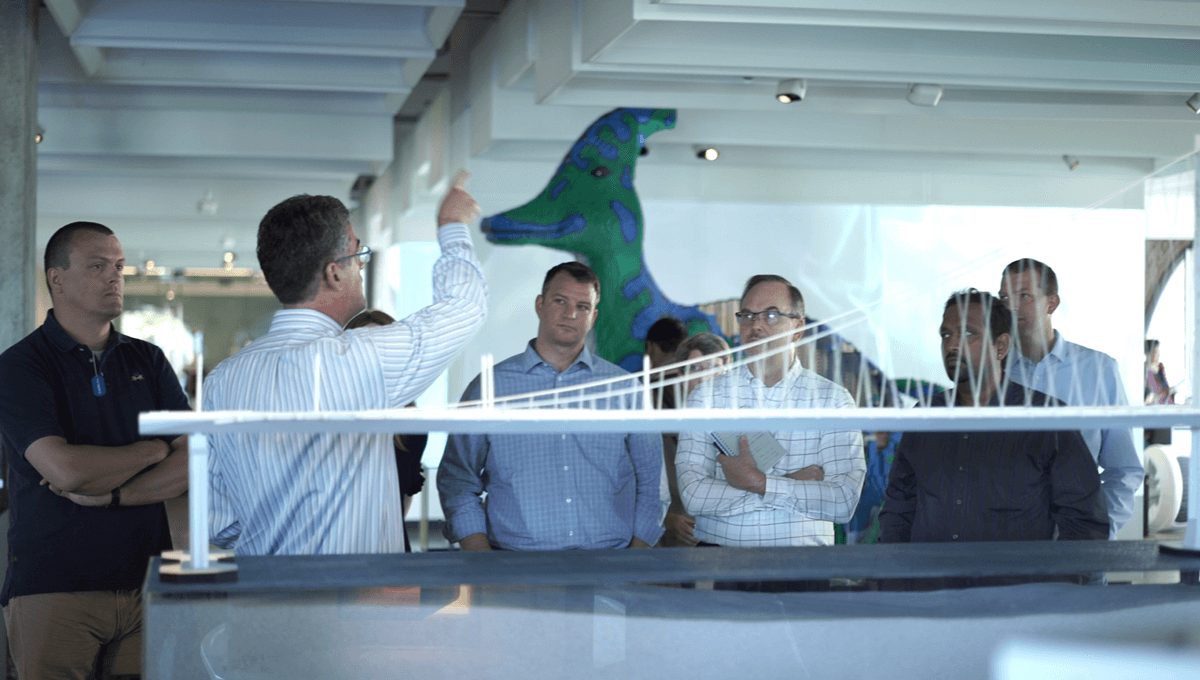 The teachers arrive when the student is ready
The boot camp staff was impressive. They challenged and cheered us along doing the work and practicing breakthrough innovation each day. Our Top Gun instructor was the renowned innovator, best-selling author, and CEO of CableLabs, Phil McKinney. He shared his FIRE framework, his daily innovation practices, and stories that would curl your toes. He also did strategic flybys all week that gave us the opportunity to easily connect with and observe a great role model.
Next, we got to work with Phil's team of experts (directed by Christian Pape, CableLabs VP Innovation) and immediately applied new skills in FOCUS, IDEATION, RANKING, and EXECUTION in a well-orchestrated set of exercises and drills. (This was NOT a simulation!!!) We focused on "Mobile Wireless Services" and received a precision briefing from Industry Expert, Vijay Venkateswaran of Viventum. Within hours we were dining with real consumers validating the big problems we sensed needed to be solved — for those who rarely speak to customers, this was a rare treat.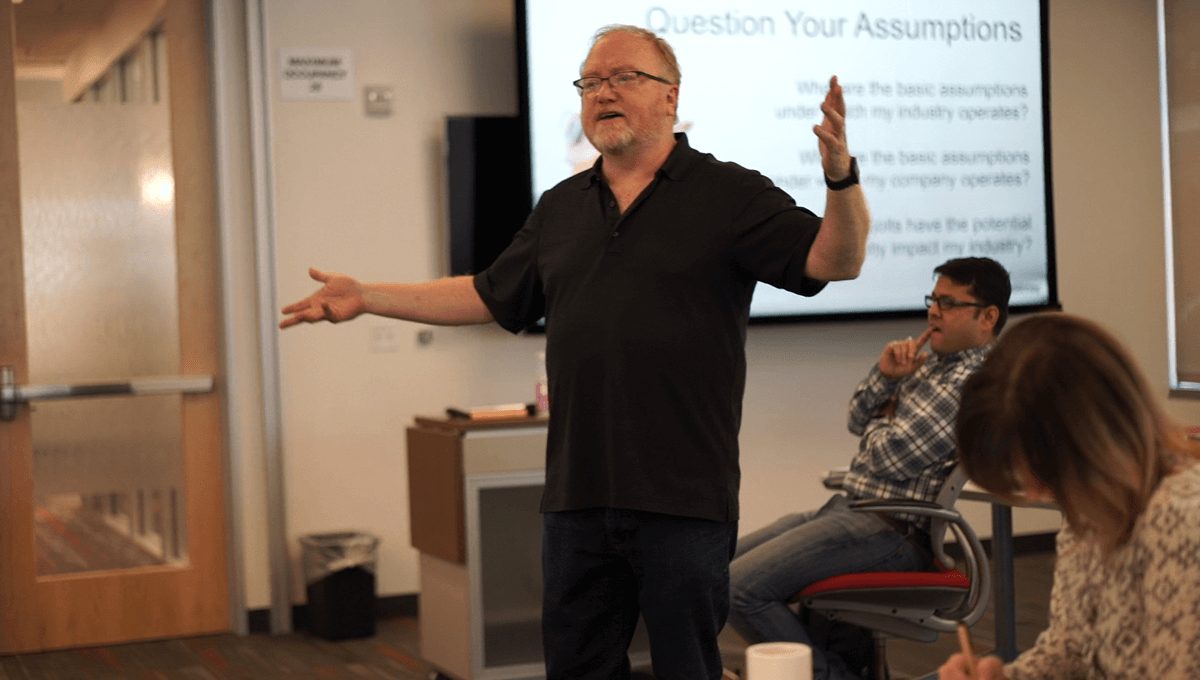 The transformation
Many of us could barely sleep that night with visions of invention dancing in our heads.  (That's a good thing!)  The transformation had officially begun.  The next day, we ideated and ranked until our brains were ready to explode.
We were placed into squads (smaller teams) and had to learn fast how to give our best, collaborate, and help each other generate success. It was both intense and exhilarating at times. Later that night we attended a public pitch night (one of many that occur nightly here in Silicon Valley). It was kind of like watching Shark tank, but LIVE! We saw four interesting companies practice the "Art of the Pitch" to a panel of seasoned investors. After witnessing this, we knew what we were in for — the next stage of our journey, developing our chosen breakthrough idea far enough to pitch it to actual investors and innovation mentors.
But not to worry, our boot camp leaders ensured we were well equipped for the challenge. With additional briefings from a Design Thinking Expert Scott Underwood, Intrapreneur extraordinaire Harry Sang and Pitch Meister/CEO of UpRamp, Scott Brown we became clear, creative, and confident. On the LAST day, our four squads delivered impressive pitches and answered thoughtful questions from a savvy panel. It was a remarkable experience watching people go from strangers to visionaries. All I can say is — Wow!!
What was that??
So, is Innovation boot camp truly a boot camp of intense training with top guns OR a cruise ship on an all-inclusive voyage for the innovation experience of your life.? I think it's a bit of both. Once you innovate this way, you can NEVER go back to the status quo! And, you build relationships that are memorable, as you do get to know people a lot better than in a typical conference setting. To learn more about past Innovation Boot Camps, see our blog posts Innovation Starts Now and Learning to Innovate: The Innovation Boot Camp.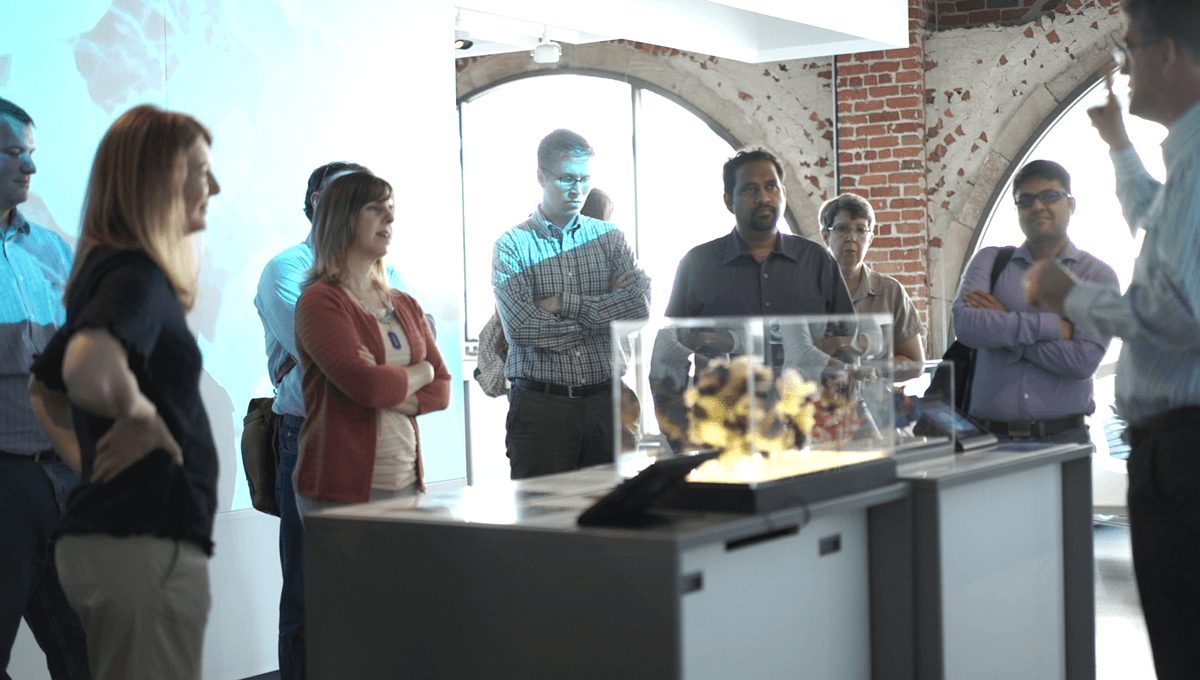 Please plan to join a future "Innovation Boot Camp," so you can bring the innovation mindset and practice back to your world, and join our innovative community.  Stay tuned for Fall 2017 dates in the Denver/Boulder area of Colorado.
Michelle Vendelin just joined CableLabs last month and was tossed almost immediately into Boot Camp.  She is the Director of Innovation Services working with CableLabs and the member community to take Boot Camp and future Innovation Services to new heights. She is eager to hear ideas, feedback or interests, so please don't hesitate to reach out directly or share your questions/comments.