Innovation Boot Camp May 2017: Is This Really a Boot Camp or an Innovation Cruise Ship?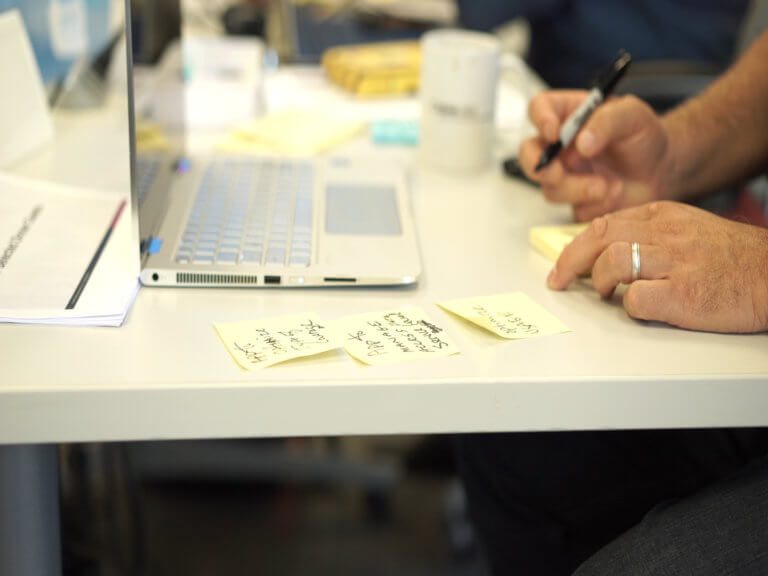 Last week 12 brave souls embarked on a journey to learn the ways of innovation, push themselves to generate breakthrough ideas, and pitch those ideas to a panel of professional investors - all in less than 5 days!! The experience is called Innovation Boot Camp and only occurs 2 times per year, typically in the Denver Area or Silicon Valley. The theme of this Boot Camp was Wireless Mobile Services: Taking Innovation from Theory to Reality. CableLabs hosts this one-of-a-kind hands-on experience with the help of battle-tested innovators who share the strategies, structure, and secrets of going beyond the obvious....or is it more than that?
The unknowing recruits
The brave 12 entered the boot camp strangers, but with a common desire to learn and BE innovators. One of us was even back for a 2nd time ready to take his practice to a new level. Through our shared experience and the challenges of going beyond our comfort zones, we became fast friends, had fun, and are now part of a growing "innovation boot camper community" from within the Cable/Wireless industry and beyond. (Did I mention the all-inclusive nature of the event?  Whoa!) We enjoyed great meals and were transported by Limo Vans to San Francisco for amazing visits to Autodesk & Salesforce to learn not only HOW these iconic companies innovate, but also to get a glimpse of the all-important mindset of an innovator.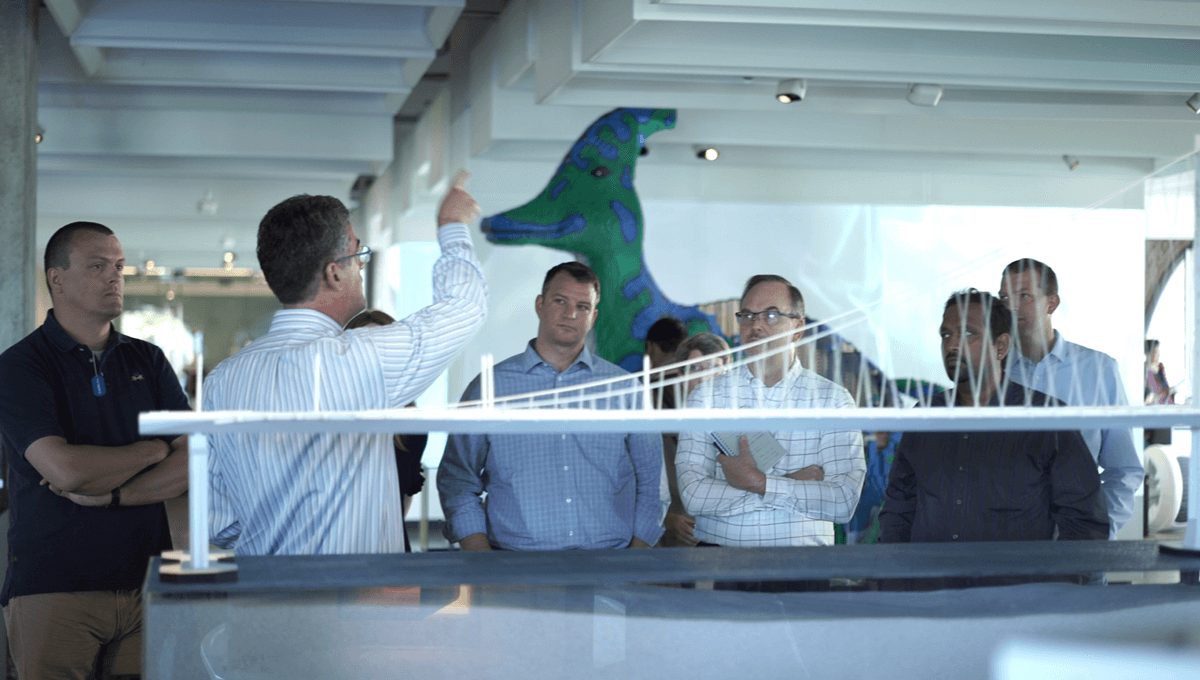 The teachers arrive when the student is ready
The boot camp staff was impressive. They challenged and cheered us along doing the work and practicing breakthrough innovation each day. Our Top Gun instructor was the renowned innovator, best-selling author, and CEO of CableLabs, Phil McKinney. He shared his FIRE framework, his daily innovation practices, and stories that would curl your toes. He also did strategic flybys all week that gave us the opportunity to easily connect with and observe a great role model.
Next, we got to work with Phil's team of experts (directed by Christian Pape, CableLabs VP Innovation) and immediately applied new skills in FOCUS, IDEATION, RANKING, and EXECUTION in a well-orchestrated set of exercises and drills. (This was NOT a simulation!!!) We focused on "Mobile Wireless Services" and received a precision briefing from Industry Expert, Vijay Venkateswaran of Viventum. Within hours we were dining with real consumers validating the big problems we sensed needed to be solved — for those who rarely speak to customers, this was a rare treat.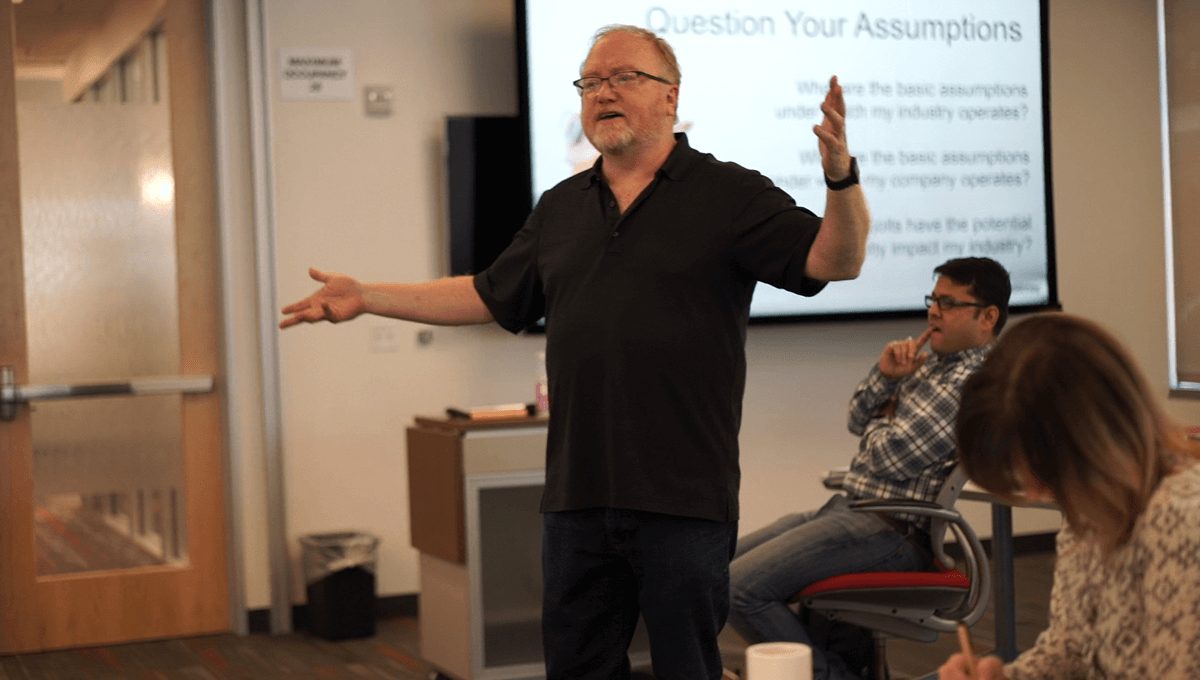 The transformation
Many of us could barely sleep that night with visions of invention dancing in our heads.  (That's a good thing!)  The transformation had officially begun.  The next day, we ideated and ranked until our brains were ready to explode.
We were placed into squads (smaller teams) and had to learn fast how to give our best, collaborate, and help each other generate success. It was both intense and exhilarating at times. Later that night we attended a public pitch night (one of many that occur nightly here in Silicon Valley). It was kind of like watching Shark tank, but LIVE! We saw four interesting companies practice the "Art of the Pitch" to a panel of seasoned investors. After witnessing this, we knew what we were in for — the next stage of our journey, developing our chosen breakthrough idea far enough to pitch it to actual investors and innovation mentors.
But not to worry, our boot camp leaders ensured we were well equipped for the challenge. With additional briefings from a Design Thinking Expert Scott Underwood, Intrapreneur extraordinaire Harry Sang and Pitch Meister/CEO of UpRamp, Scott Brown we became clear, creative, and confident. On the LAST day, our four squads delivered impressive pitches and answered thoughtful questions from a savvy panel. It was a remarkable experience watching people go from strangers to visionaries. All I can say is — Wow!!
What was that??
So, is Innovation boot camp truly a boot camp of intense training with top guns OR a cruise ship on an all-inclusive voyage for the innovation experience of your life.? I think it's a bit of both. Once you innovate this way, you can NEVER go back to the status quo! And, you build relationships that are memorable, as you do get to know people a lot better than in a typical conference setting. To learn more about past Innovation Boot Camps, see our blog posts Innovation Starts Now and Learning to Innovate: The Innovation Boot Camp.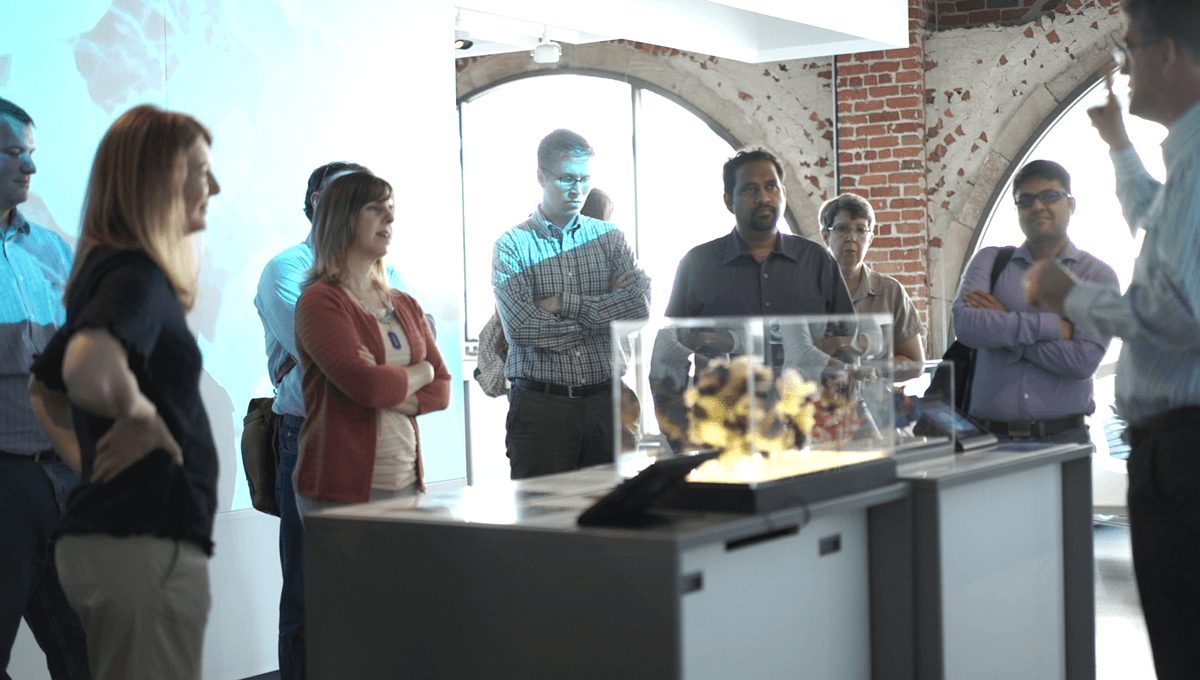 Please plan to join a future "Innovation Boot Camp," so you can bring the innovation mindset and practice back to your world, and join our innovative community.  Stay tuned for Fall 2017 dates in the Denver/Boulder area of Colorado.
Michelle Vendelin just joined CableLabs last month and was tossed almost immediately into Boot Camp.  She is the Director of Innovation Services working with CableLabs and the member community to take Boot Camp and future Innovation Services to new heights. She is eager to hear ideas, feedback or interests, so please don't hesitate to reach out directly or share your questions/comments.