The Rise of Autonomous Bots and Vehicles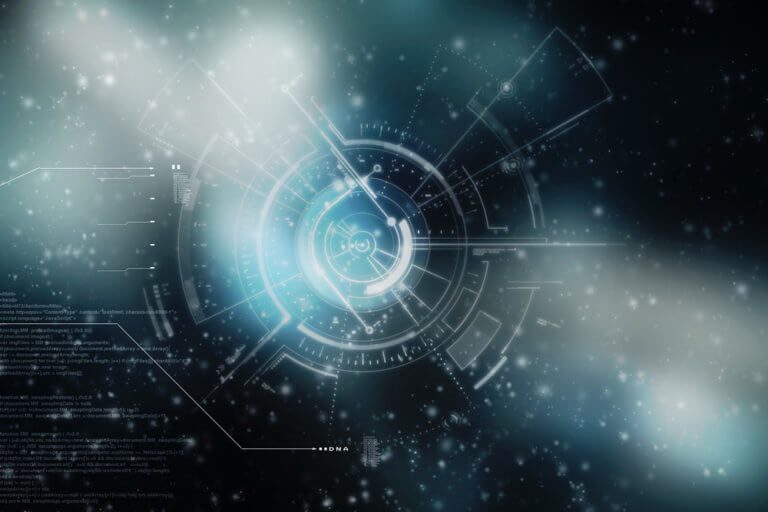 I live in Los Altos, California, a small town in the heart of Silicon Valley. I've been an early adopter of autonomous bots and vehicles—voluntarily and involuntarily—for over 5 years.  I'm talking about a new class of appliances, I call them "Autonomous Citizens," that have both permission and ability to move autonomously completing tasks in my home, at work or in my community.
When these autonomous creatures first showed up in my world, I was in awe and had some trepidation, but today I live with them without a great sense of novelty -- they do their thing and I do mine. It's weird to admit this, knowing the rest of the world isn't having such a "First World" experience.  But, given my journey so far, I believe it will be less than a decade before the rest of the world feels the same way.
I predict, autonomous citizens, in many shapes and sizes, will become as ubiquitous as our smartphones. (Keep in mind smartphones were just coming to market about a decade ago and now we can't live without them). This emerging technology, which relies heavily on advancements in networking, sensors, A.I., big data and new materials, can solve many big problems, but will also create new ones.
This makes Autonomous Bots & Vehicles an area ripe for innovation and the topic of our next Innovation Boot Camp, a 3 ½ day immersive innovation training April 24-27, 18 in Sunnyvale, CA. Here, I'd like to share a couple of funny stories to help illustrate what's happening in this space and why this emerging technology is on our radar at CableLabs.
When the Autos Moved In…
Years ago, an inspired group at Google created a moonshot innovation challenge to eliminate "death by car."  A worthy endeavor, given car accidents caused 40k deaths in the US and 1.3M Internationally in 2016 alone. The number of injuries, some permanent, are 10x higher. Google decided to make a big bet and the Google X autonomous vehicle project (now called Waymo) moved their headquarters into an unmarked building near my home.  And soon after, my new neighbor became ground zero for the automated vehicle revolution.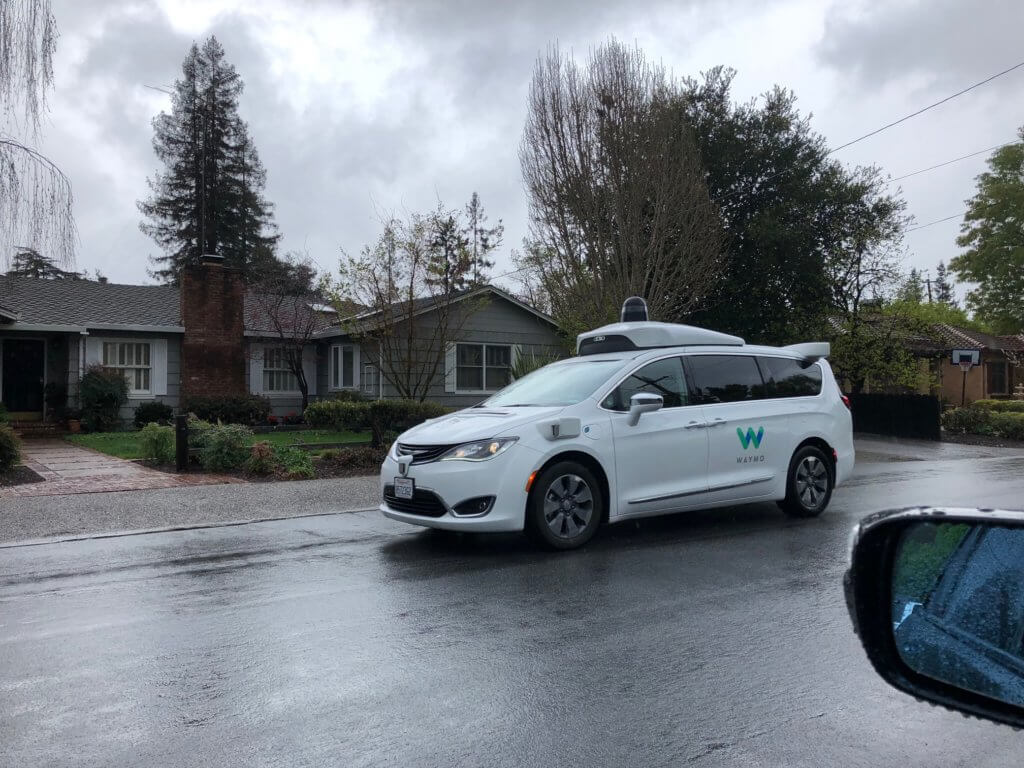 Waymo started testing these autonomous vehicles in my community about 5 years ago, and I have personally driven in front of, behind, and next to self-driving cars of various shapes and sizes. At first on a weekly basis, and now almost every single day since.  You may be surprised to hear, I have no concern walking or riding my bike around them anymore. Many people in my community, myself included, will privately admit that we have provoked the vehicles many times just to see how they would react (tailgating, lane drifts, cut offs, etc. ). I don't recommend doing this, but it was just part of our collective curiosity phase!
Auto Observations and the Lost Ticket
I could share so many annoying, strange and funny stories about autonomous cars, but one stands out. A couple of years ago, only a few blocks from my home, a Mountain View police officer pulled over one of these vehicles and found no driver at the wheel. The officer had no idea who to ticket for driving too slow on a major street. This occurrence made local front-page news and was the talk of the town. Ultimately, the ticket and a major hand-slap found its way to Google, and rogue testing of vehicles without human assistance was outlawed on our roads. Citizens breathed a sigh of relief upon hearing this news, and multiple car companies (all testing cars in my area) now only conducted their testing with drivers at the ready—just in case. In April 2018, this will change, and unmanned vehicles can be permitted by the California State DMV.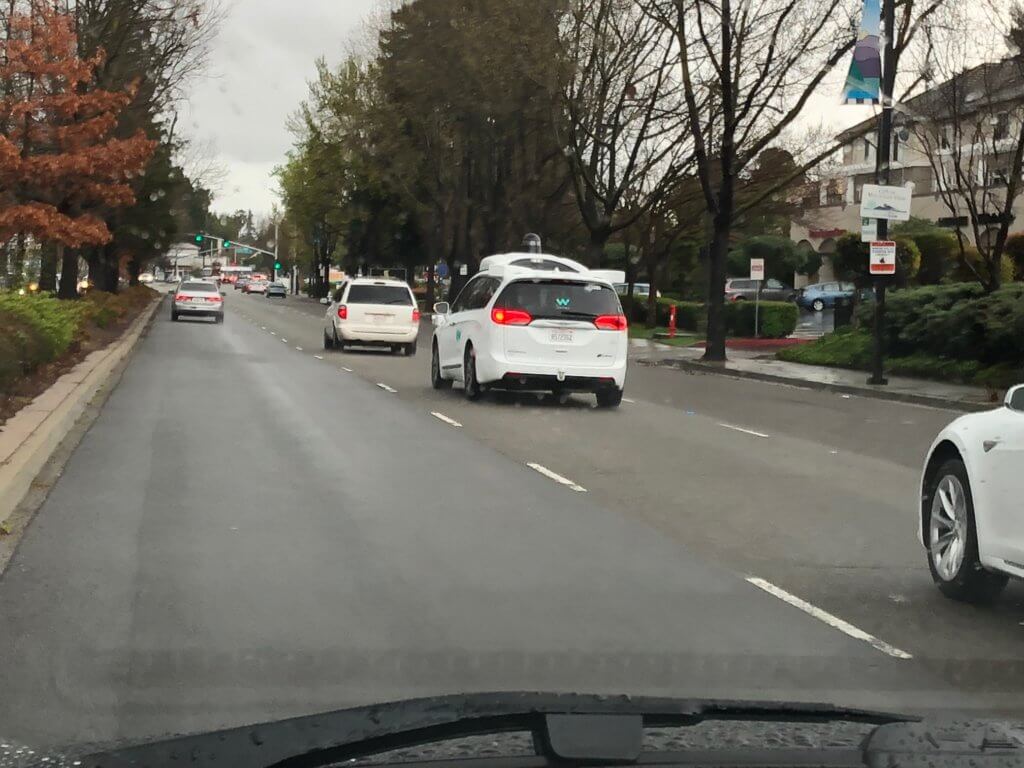 On a more personal level, I come across the Waymo vehicles every day and have luckily never seen a collision or close call. Reports show that the number of times human assistance is required is very low, especially for the Waymo Cars.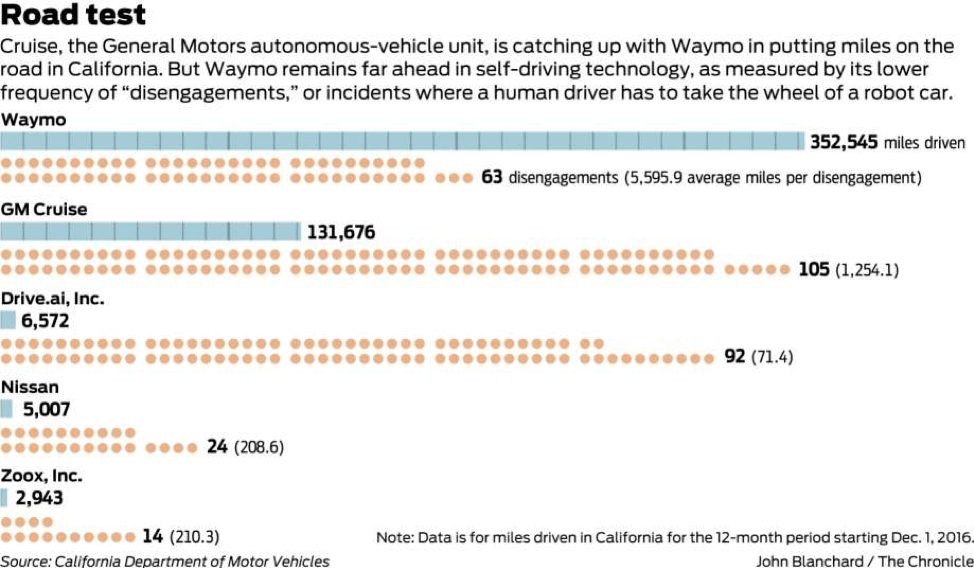 I notice that autonomous vehicles drive with far more respect and consideration than most human-driven cars on the road. However, they can be annoyingly slow to turn and will follow the speed limit rigidly, even despite the flow of traffic—when drivers are bending the rules a bit.  However, just as this blog was in development, a woman in Tempe, AZ was walking her bike at night across a multi-lane road (no crosswalks in sight) and was struck by an Uber autonomous vehicle which had an assistance driver sitting behind the wheel on a test run.  Sadly, this woman died from her injuries and the accident is under investigation.  I was heartbroken for all involved in this tragedy.  Uber and Toyota Motors both halted testing until the investigation is complete.
Waymo and others continue to test in our area as they utilize different technologies, perhaps more mature. I won't pretend, my trepidation has risen on this news -- were the sensors blocked, networks too slow, not reliable or untrained for this scenario?  To me, this is like the early days of flight.  I expect many innovations are possible to help protect pedestrians and assistance drivers avoid such horrors in the future, and I know the industry will learn from it and press on.
Bot to the Future
As a career innovator and witness to many exponential market climbs and disruptions, I believe that the autonomous bots and vehicles space is an area ripe for innovation opportunity, challenges, and deceptive disruption. As you can see from the CableLabs Emerging Technology Timeline, it's on our radar. New control points for networking, communication, entertainment, commerce and business are up for grabs with these new Autonomous Citizens. And it's not just on the roads, soon we will have Nanobots in our bodies, autonomous gardening bots in our yards, delivery drones and other services bots in our homes and offices.
For example, my home has 2 long haired pets, "Mr. Fluffy" our long haired cat and "Buddy" our Golden Retriever Dog, with non-stop shedding driving me crazy. So, a couple of years ago I became an early adopter (and champion) of autonomous bots in the home and brought a Roomba home to help with my sanity and drive my animals crazy 😊.   It took a few weeks for our new "Autonomous Citizen" to map the place and build a cleaning schedule optimized for the level of shedding of our beloved pets.  After a while, we got used to each other and for many months had an almost dander free home.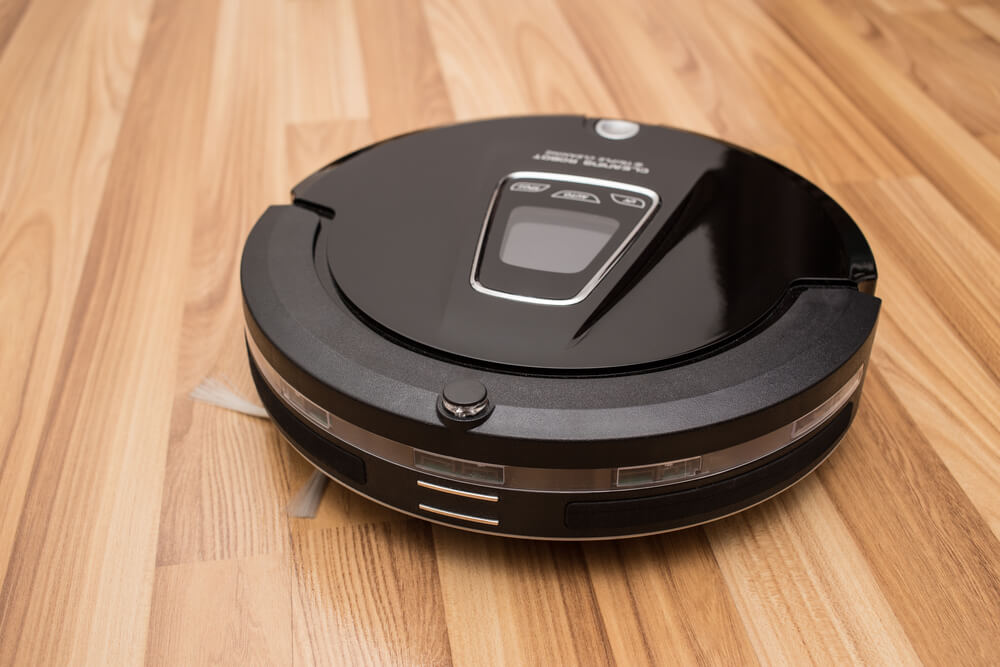 Then one day our Roomba went missing and all that remained was a base station with it's blinking light and beacon calling the Roomba back home day after day, week after week. Tragically the Roomba has never returned. And, we have looked everywhere for it, now assuming it drove out our front door accidentally, perhaps one of our teens or their friends left the front door open without noticing. My kids, insist the cat let the Roomba out instead 😊. Again, my trepidation about these bots rises and I wonder could my home network and sensors have been more alerting or sensitive to such a scenario, or perhaps a "Find my Bot" App should be developed.  That's the way of innovation! I expect new solutions will come to market to ease the transition to this new class of appliances in our lives, much like the adoption of dishwashers, toasters and coffee makers.
Bots at Bootcamp!
If you find this emerging technology as compelling and as ripe for innovation as I do, join us at CableLabs' Innovation Boot Camp, April 24-27, 2018, in Sunnyvale, California.  Early bird pricing ending soon, sign up ASAP.
You do not need to be an expert in the autonomous bots and vehicles to participate. Focusing on the topic simply allows us to build a learning lab of real-life situations as you apply new techniques for generating breakthrough ideas through our tours, workshops and coaching. And there is no better place to explore this emerging technology than in the heart of Silicon Valley.
Got a great autonomous bot or vehicle story?  Then add a comment, we'd love to hear!
About the Author
Michelle Vendelin is CableLabs' Director of Innovation Services. She is instrumental in facilitating innovation sprints and coaching innovation at CableLabs. She is the producer of the Innovation Boot Camp, CableLabs' bi-annual immersive innovation training, featuring daily keynotes and workshops with Phil McKinney, CEO of CableLabs and best selling author/podcaster.