AI & Machine Learning: Register for Our Next Innovation Boot Camp in April 2019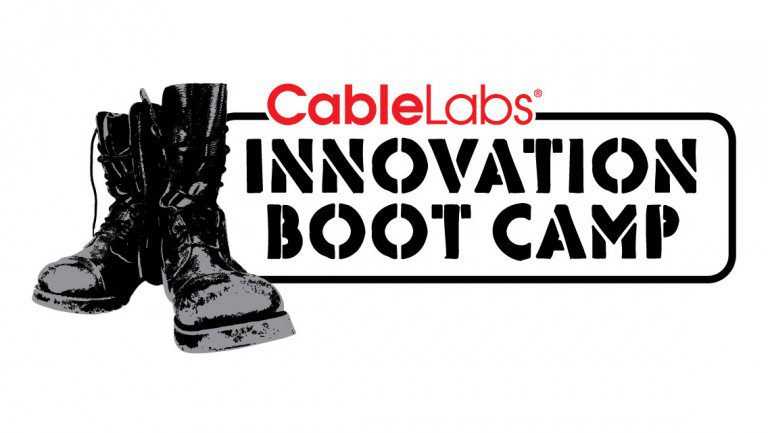 No matter your title or job description, you probably hear the term "innovative" a lot around your office. It's what drives all of us to come to work, push boundaries and solve the unsolvable. Sounds inspiring, but how do you become innovative or lead others to be more innovative? This is the premise behind CableLabs' Innovation Boot Camp, an intensive three-and-half-day workshop that helps you understand a more predictable way to generate breakthrough ideas and uses proven strategies, real-world scenarios and small group exercises to ignite your innovation leadership skills.
2019 Innovation Boot Camp: The New Assistants - AI & Machine Learning
We usually structure our Innovation Boot Camps around a single area of focus and this April's topic is "The New Assistants: AI & Machine Learning." It's a hotly debated topic and an area ripe for innovation. Just consider the latest announcements at CES 2019, where smart appliances and virtual assistances of all shapes and sizes were capturing our imagination. During your time at Innovation Boot Camp, we will discuss the latest breakthroughs in AI as well as the challenges faced by the innovators in this field. And you will have the opportunity to practice innovation and generate new ideas in this space.
Why You Should Attend
Participants often describe CableLabs' Boot Camp experience as an intense learning journey that teaches you how to apply new creative practices, build on your influence and present your best ideas with more confidence. It's also a great networking opportunity that allows you to foster valuable relationships with a whole community of innovators.
But don't take our word for it. Here's what our Boot Camp graduates have to say about the program:
Jeremy Swenson, an Operation Analyst from Midco, said: "It brought a lot of common-sense approaches, but also a lot of new information that I never would have thought about—new tools and strategies that I can take to my company and implement on day one."
The Boot Camp program is based on the FIRE framework for Innovation (Focus, Ideate, Rank, Execute) developed by author, radio host and our CEO, Phil McKinney. Each exercise is designed to build on new information and show you how it could be put into practice immediately. Even if you've never thought of yourself as the "creative type," our skilled innovation coaches and speakers will show you how you can become one. By the end of the program, you will build an arsenal of useful strategies that will help you generate and pitch ideas in your professional sphere.
Pam Lloyd, a VP from G.C.I, said: "The external speakers were all top notch and each one built on the framework…the flow was great!" 
Aside from our own CableLabs innovation experts, we like to bring in industry leaders from external companies. Because this year's Innovation Boot Camp is focused on AI and Machine Learning, we will select experts from this field. They'll share their thoughts on the future of AI and its current progress as well as the role of innovation in their lives.
Sian Morgan, a Senior Director from Videotron, said: "The tours were great. We got to see innovation in more of a working context by visiting large organizations that were integrating innovation into their day-to-day work."
If you think our Boot Camp is all lectures and group exercises, think again. Our participants go out in the field for private tours of Silicon Valley companies that are known for their focus on innovation and are willing to share the truth about it (in the past we have toured Google, Salesforce, Toyota, Ford, Autodesk, etc.)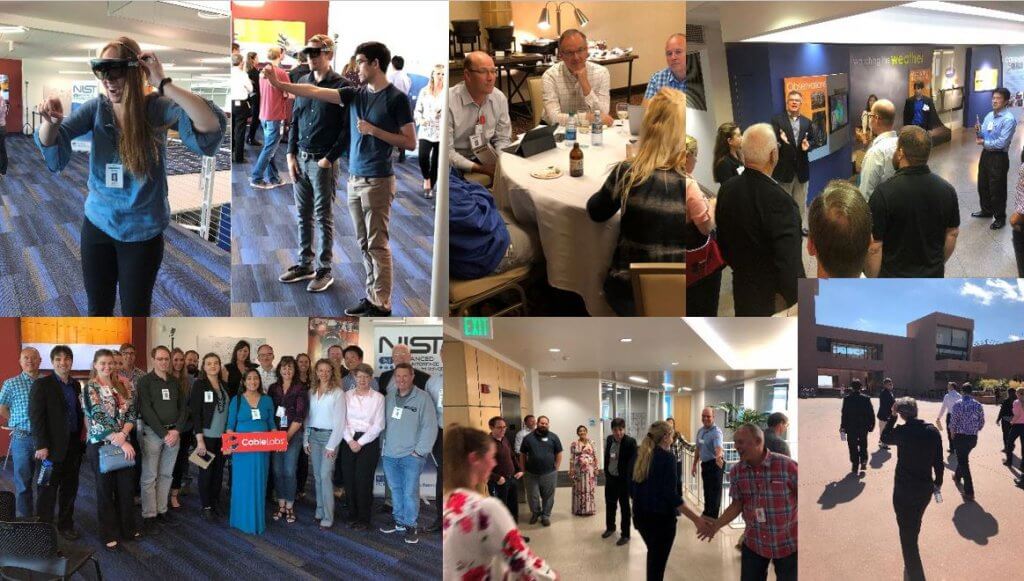 The Final Pitch
Our Innovation Boot Camp is designed to foster innovation leadership skills in industry professionals. In other words, it's all about you, and building your skills and a custom toolkit which you can then take back to your team. That's why the program culminates with what we like to call "the final pitch" where you will get to demonstrate your newly-learned skills by pitching your idea to a panel of battle-tested innovators. It's a fantastic opportunity to test yourself and get valuable feedback that you can incorporate in real life.
Ready for your next Innovation Boot Camp? Early bird pricing is still available - register today! 
Event Info
Where:
CableLabs Silicon Valley
400 W California Ave
Sunnyvale, CA 94086
When:
April 9-12, 2019
Price:
CableLabs Members Early Bird Discount: $997 (Register before February 8)
CableLabs Members: $1,347
General Industry Early Bird Discount: $1,497 (Register before February 8)
General Industry: $1,997
Pricing includes all materials, tours, meals and beverages. You will need to provide your own transportation and hotel (special hotel discounts available).