Ignite a New Level of Creative Confidence in YOU!
Do you have great ideas, but STRUGGLE to influence your manager or team?
Are you noticing GAPS in innovation skills, strategy or mindset in your team or yourself?
Do you find innovation FASCINATING and want to do more?
Are you looking for NEW ways to add value or discover a career challenge?
Do you THRIVE in small-group, immersive hands-on experiences?
If you said YES to any of these questions AND you are an executive, technologist, business developer, marketing professional, innovation driver or simply a student of innovation, then you must register NOW for Boot Camp!
Only 20 spots available, with special discounts for ALL on early registrations, for CableLabs members or students in accredited college programs.
Why Boot Camp?
IMMERSION: Practice breakthrough innovation in a focused hands-on environment, special access tours and unforgettable events
MINDSET: Get clear about gaps, myths and challenges that hinder innovation and proven ways to overcome
CONNECTION: Join a unique community of innovators, fostering valuable relationships and educational opportunity beyond Boot Camp
WISDOM: Learn from innovation mentors, expert guest speakers, investors and trainers who are battle tested in innovation
RESULTS: Gain new perspectives, tools and strategies you can apply immediately to build creative strength and innovation leadership amid accelerating change & disruption
What to expect...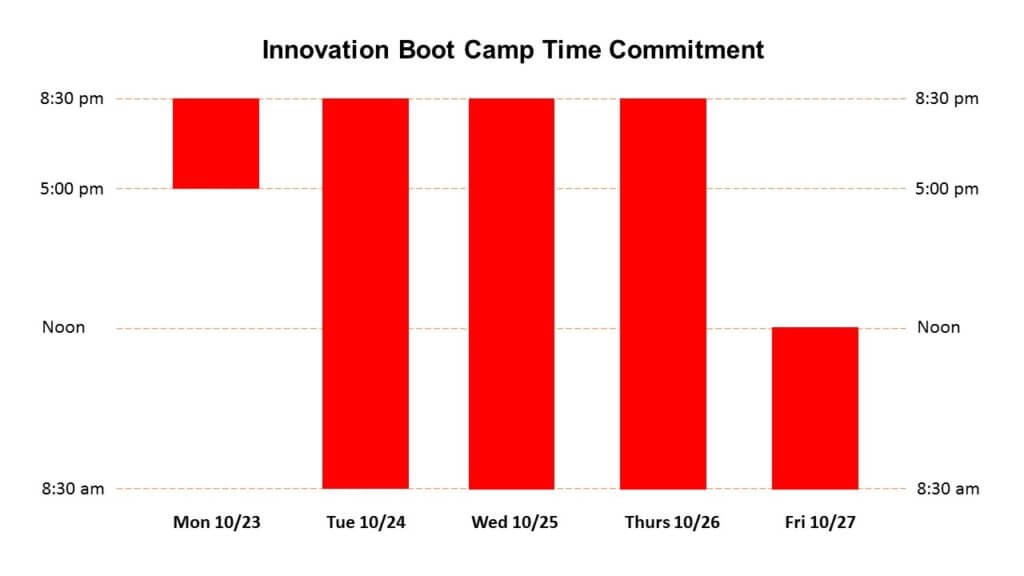 For October 2017 Innovation Boot Camp, we are building an inspirational and mostly walkable experience in the heart of Boulder Colorado's historic Pearl Street area.
Our main training venue is the Rembrandt Gallery & Event Center with special events at the NEW Galvanized Tech Center and top restaurants in the area. Transportation provided for special access tours with Innovation Partner Companies (to be announced) in the Denver/Boulder area.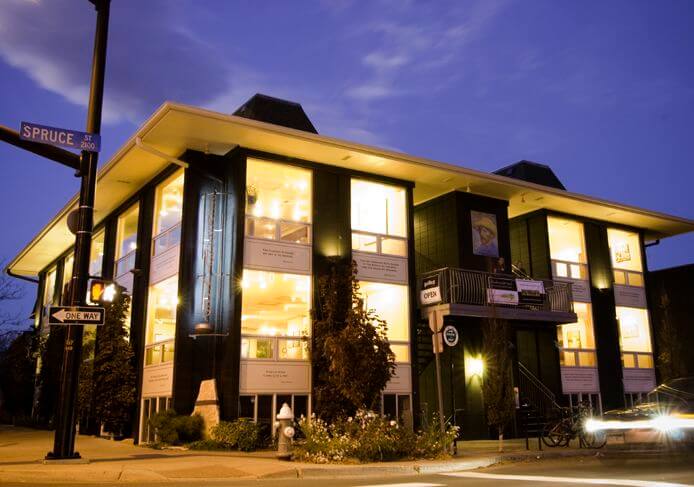 You are asked to commit your full attention to the Boot Camp experience (see schedule). Make the investment in yourself and know your innovation team will be depending on you.
Sign up NOW for best pricing– space is LIMITED!
Pricing includes materials, tours, meals & beverages
You are expected to provide your own transportation to the Boot Camp venue and hotel (special group discounts rates provided for select hotels)
Engage with customers, innovation practitioners, and thought leaders as you address real problems and opportunities