5 Ways to Raise Innovation Leadership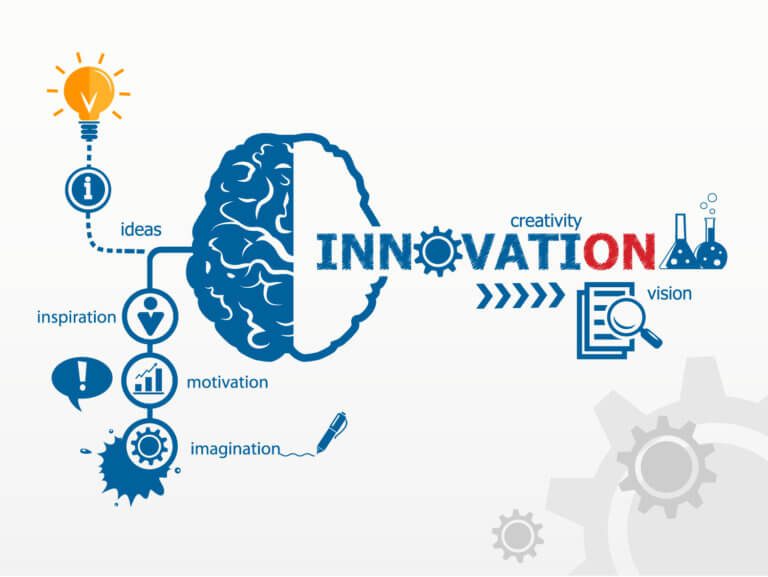 The need to innovate now is greater than ever. Yet, many leaders admit that they just don't have the time or they don't practice innovation consistently enough as an individual or with their team. With an accelerating stream of start-ups and popular well-funded competitors challenging the set-top box, connectivity methods, and business models of the cable industry, we must rise up together and win the innovation game! It will take our individual and collective commitment to delivering great value with our networks, entertainment &  connectivity solutions today. We also need to raise our commitment to innovation leadership in order to place the cable industry at the forefront of the connected experience with purposeful innovations for decades to come.
With all this in mind, here are 5 ways for you and your team to innovate at new heights: 
1. Check Yourself: Transformation always begins with self-awareness. Contemplate these questions as an innovator and correct any tensions that may arise:
How important is innovation in my role, my team or company?
What would another level of innovation in my role, team or company look like?
Am I or is my team regularly discovering, developing or delivering innovation to my customers inside or outside my company?
Do I really know my customer's challenges, problems, gaps or missed opportunities that are the ripest for innovation?
What idea or innovation has been on the back burner for way too long?
2. Ask better questions: Let's start with the most obvious question: "Do you know what questions need to be asked to spark game-changing innovation and influence others to see the value you see?"
Why ask better questions?  So, you can:
Help your organization make great decisions
Challenge your team to see beyond the status quo
Anticipate business challenges
Understand your customers when they are not always clear about what they want
Wondering how to start?  I invite you to formulate or seek out questions that help you challenge beliefs and assumptions about and assumptions about what's true or possible, consider the most expansive form of your idea and to empathize with others in order to solve real problems and innovate with purpose.
3. Build Innovation Grit: Coming up with breakthrough ideas is really hard. It's even harder to stay resilient when the "antibodies", or resistors, to change cut you off all your attempt. Innovation has taught us that most great ideas were first impractical, impossible or down right stupid before they became the NEXT big thing or even just the next important thing. As humans, we'd like to think we are fully adaptable, but in reality, we are comforted by the status quo and certainty overall. It requires a special mindset, commitment and a lot of perseverance (grit) to see an innovation through.
Did you know Innovation Grit must be developed consciously or your idea will be lost to the innovation graveyard, due to the antibodies AGAIN!?
4. Practice, Practice, Practice: To master anything, you must practice! So, let's check in on your innovation practice:
What are the daily, weekly, monthly, quarterly or yearly innovation practices you apply consistently, and with ever increasing competency?
Are these practices truly generating more ideas, more value or more impact?
If you were going to be 10x times more innovative 6 months from now, what practice would you need to START or re-commit to NOW?
5. Accelerate Change: If you noticed tensions, gaps or challenges in the above, and you KNOW it's time to make a change, then take action and/or find an innovation mentor, coach or training program to help you accelerate the learning curve, focus your attention and get back in the game with the kind of intensity we need right now for the Cable Industry!
I invite you to consider our upcoming Innovation Boot Camp Intensive:
At boot camp, you will learn a framework for successful innovation and how to generate breakthrough innovation, BY DOING IT, in an immersive, intimate and accelerated way. Our upcoming boot camps are October 23-27, 2017 in Boulder, CO or April 23-27, 2018 in Silicon Valley.
We keep each boot camp small, so you get plenty of time and attention with our experts. These include CableLabs CEO and renowned innovator Phil McKinney, author of "Beyond the Obvious – Killer Questions that Spark Game-Changing Innovation," as well as creator of the award winning, nationally syndicated radio show/podcast "Killer Innovations". You will leave Boot Camp with more strategic questions and the confidence when you return to work.
You will learn about the innovation myths that need to be busted and great strategies to deal with the antibodies who may kill your best ideas or slow down their progress. With a team of battle tested innovators challenging you to transform your mindset, build creative confidence, grit and ultimately innovation impact in any role.
So there you have it, 5 tangible and accelerated ways to RAISE your Innovation Game: Check in on your current state of innovation, move your attention to killer questions, find new ways to overcome "antibodies" to your innovations, commit to a regular innovation practice AND when you are ready, go DEEP at Innovation Bootcamp - or go home!
Interested in reading about what Innovation Bootcamp is really like? Check out my blog post about our previous Boot Camp here and watch the video below. Don't hesitate to contact me with any questions. Our topic area for exploration and innovation will be "Health in the Home" where we examine opportunities in home health care, wellbeing and aging in place.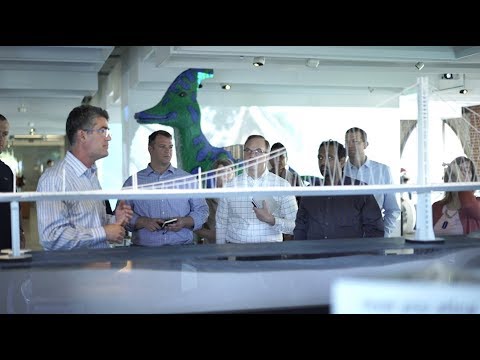 Discover how CableLabs supports the cable industry to stay on the forefront of innovation here.