The 10G Challenge: Intel and the Future of Play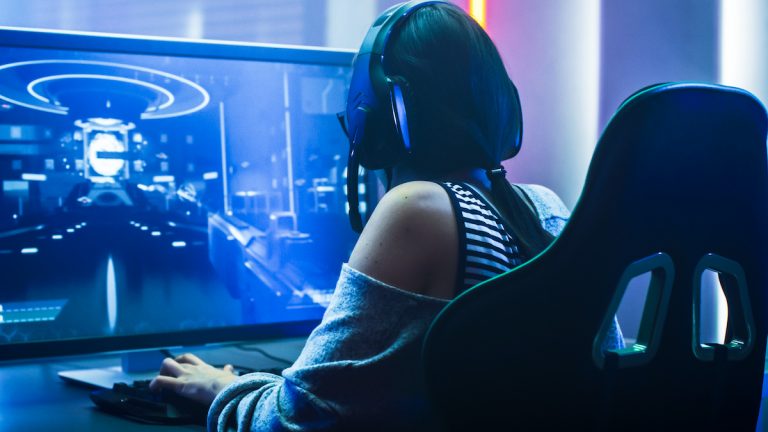 In October 2021, CableLabs launched the 10G Challenge to inspire innovators to leverage the emerging 10G network. We have since partnered with experts across a myriad of industries to encourage innovators to build the products, services and applications that will rely on 10G's increased speed, reliability, security and lower latency. Now, we are thrilled to announce that Intel, a leading technology and solutions company, has joined the 10G Challenge as an industry expert judge in the "Play" category.
The Play Category, Powered by Intel
From gaming to movies to concerts and beyond, the Play category examines the future of entertainment. New technologies are already leveling up the way we play, and the 10G network will only increase the speed of this innovation. We chose Intel as our industry expert judge in this category because of its cutting-edge innovations that have shaped the world of entertainment for decades.
In the near future, advancements in our cable broadband networks will enable new entertainment experiences. Technologies like augmented reality (AR) and virtual reality (VR) will allow for even more immersive entertainment. Virtual concert-goers could experience all the sights and sounds of a live performance from their living room, and gamers could join their teammates for a night of questing in a virtual world. With the 10G network, the world of entertainment is evolving to a new level of fun.
Intel: On the Forefront of Innovation
Intel's technology is driving the future of entertainment, for both consumers and providers. For years, Intel has designed processors for desktops, laptops and servers with the future of entertainment in mind. Intel's innovations have made gaming PCs more powerful and customizable, helping gamers improve their online performance and experience, and even build their own gaming PCs. This level of customizability is just one reason Intel's technologies set the industry standard for gaming.
These innovations and products, combined with 10G's promise of faster symmetrical speeds and lower latency, make the future of gaming even brighter. Made possible by DOCSIS 4.0, the 10G platform's multi-gigabit speeds can deliver a more immersive, highly responsive gaming experience — with less lag time and improved gameplay.
By helping judge the 10G Challenge's Play category, Intel will be supporting the future of  10G-powered services, products and applications being designed to improve the way we play. We are thrilled to power the next era of broadband innovation together.
2022 Tech Innovation Predictions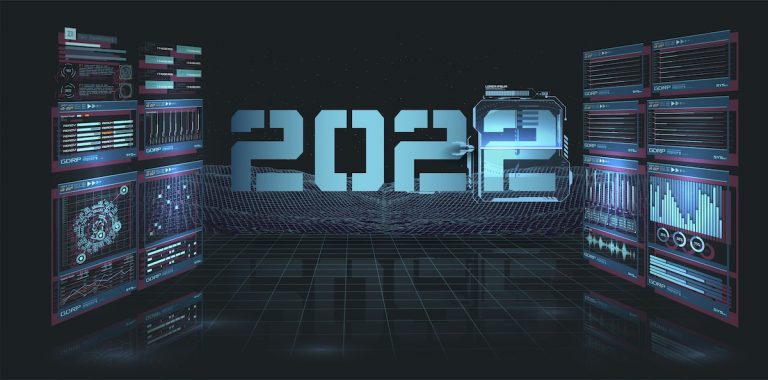 It's 2022, and it's time for our annual tech innovation predictions. This year is going to be the year of Transforming Human Interactions. The latest innovations highlighted in our video will have an enormous impact on the industry and consumers and require robust broadband networks:
Escalation of AI and Natural Language Systems
"For artificial intelligence to be truly smart, it must respect human values."- Tim Cook
Technologies like virtual assistants and voice command cars are key innovations we experience throughout each day. Based on artificial intelligence using very large data sets, they function through command and control. While many believe these innovations have reached their peak, recently there's been announcements of technologies that will make them 25 times better. This reminds us that there's always room for radical, differentiated types of improvements for our everyday life.
Robots as Companions
"Robots can be our partners." -Kate Darling
One example of the application for AI and natural language processing is robots. Humans are social animals. The COVID pandemic and the increase in social isolation has prompted the need to explore alternative technologies that could provide digital companionship. Imagine a world where robots can provide human-to-human communication, playing a board game or updating your health information. This ability to have natural interaction with a robotic companion will transform the quality of life for multiple generations.
Combining Blockchain with the Metaverse
"The defining quality of the Metaverse is presence, which is the feeling that you're really there with another person or in another space." - Mark Zuckerberg
In this shared digital world, science fiction will become reality and everything in our world will be personalized just for us. Walk down the street and see every street sign tailored to you, go shopping, attend a concert or create a new pet. This next stage of the way we use the internet, connectivity, and computing will open endless possibilities around how we interact as a society and live, work, learn and play.
Tackling Privacy and Security Together
"In a country built on the will to be free, what could be more fundamental than privacy." - Aaron Sorkin
We can't go through a single day without hearing about a hacker targeting everyone from large enterprises to government networks to individual people. Recently, governments have begun partnering to tackle this issue. By coming together to innovate solutions to block ransomware attacks, we can keep our data and our livelihood safe.
Watch the video below to learn more.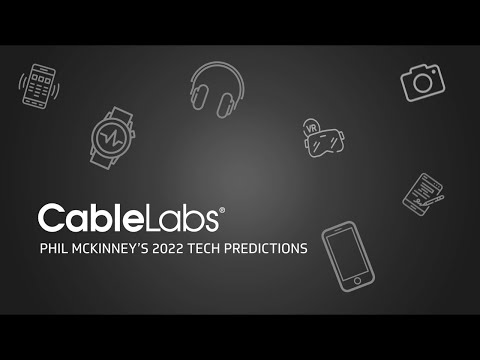 Want to be a part of these predictions? Join the 10G Challenge.
The 10G Challenge is powered by CableLabs in collaboration with industry experts to inspire innovators to leverage the emerging 10G network. The Challenge is designed to support the development of technologies, services and applications that rely on the network of the future. The 10G network is bringing higher internet speeds, more security, lower latency and improved reliability. 10G is a new, powerful broadband network that serves as a platform for innovators to develop new solutions that impact the way we live, work, learn and play.
The future will be driven by the technologies we invent today.
CableLabs Launches 10G Challenge: Powering the Future of Broadband Innovation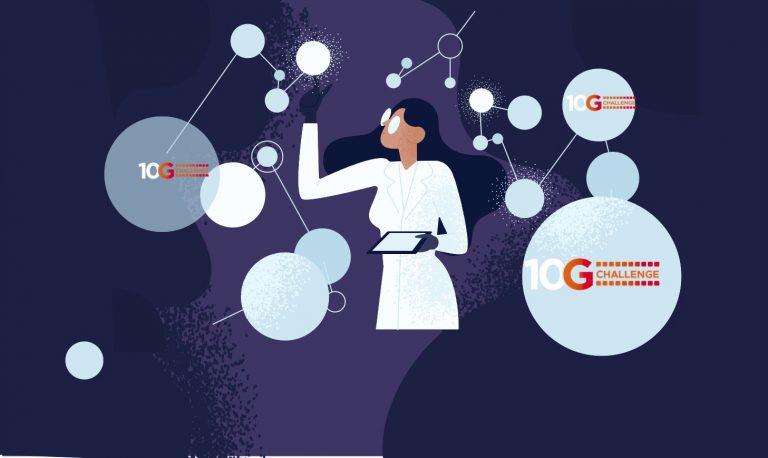 What will our digital future look like? Presented by CableLabs on behalf of the cable industry, the 10G Challenge aims to answer that question, ultimately advancing innovative technologies and inventing a better future for everyone. CableLabs is committing more than $300,000 USD in prize money to six Challenge winners.
What is the 10G Challenge?
The objective of the 10G Challenge is to inspire people to envision a new, powerful broadband network as a tool to solve real-world problems. The challenge is designed to showcase the individuals and the organizations developing these technologies, services and applications that will rely on the network of the future.
Intended to support the development of those technologies, services and applications, the 10G Challenge is focused on encouraging innovation in four categories: live, work, learn and play. 10G not only provides faster symmetrical speeds but also lower latency, enhanced reliability and better security in a scalable manner. The 10G platform advances device and network performance to remain ahead of consumer demand, providing a broad range of immersive new digital experiences and other emerging technologies that will revolutionize the way we live, work, learn and play.
10G Challenge Industry Experts
The 10G Challenge will be judged, in part, by industry experts from Corning, Mayo Clinic and Zoom — four companies concentrating on leveraging technology to develop innovative new solutions in their industries.
Live (judged, in part, by Mayo Clinic): With health care being one of the largest and most significant industries in which technology can make a sizable impact, advanced technologies can help improve numerous aspects of our health and well-being. This video contains more information on what the future of health care could look like.
Work (judged by Corning): As we've learned over the past year-plus, smart, intuitive technologies are not only transforming how we collaborate and solve problems, but they are also boosting creativity and productivity at work. This video highlights what the future of work could look like.
Learn (judged by Zoom): From VR worlds to light field holodecks and omnipresent AI assistance, combining the right network speed with visionary thinking propels how we learn into the future. This video includes ideas detailing what the future of education could look like.
Play: Whether gaming, attending concerts, or watching our favorite movies and shows, technology will impact how we play and entertain ourselves in the near future. This video describes how the future of gaming and entertainment could look.
How To Get Involved
From forward-thinking individuals and entrepreneurial ventures to inventors, university students, or growing companies from the U.S. or Canada, the 10G Challenge encourages innovators building solutions that leverage the emerging 10G network to submit a short video demonstrating their technology or idea.
Five winning submissions will be chosen by business leaders: one winner in each category and a Grand Prize winner. The Grand Prize winner will receive $100,000 USD in the form of a cash prize to help advance their technology, while category winners will receive a non dilutive $50,000 USD cash prize. There is also a People's Choice winner who will receive a $10,000 USD cash prize.
At CableLabs, we are constantly building for the future and looking to support those who can help us revolutionize how the world lives, works, learns and plays.
2021 Tech Innovation Predictions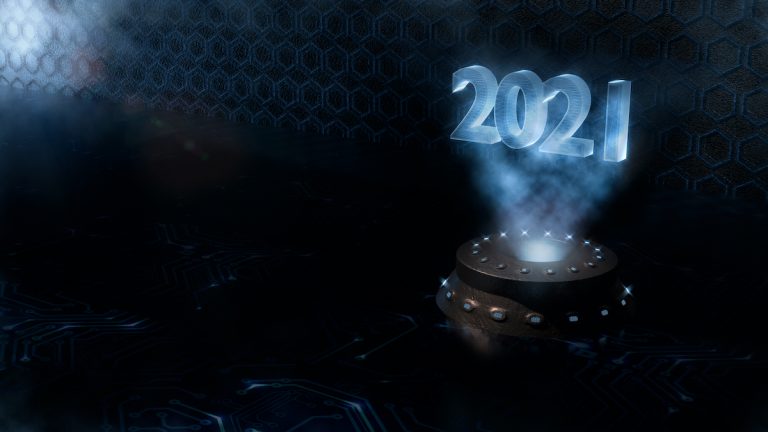 Now that 2021 has arrived, it's time to share my tech innovation predictions for the year. Watch the video below to find out what you can expect to see this year.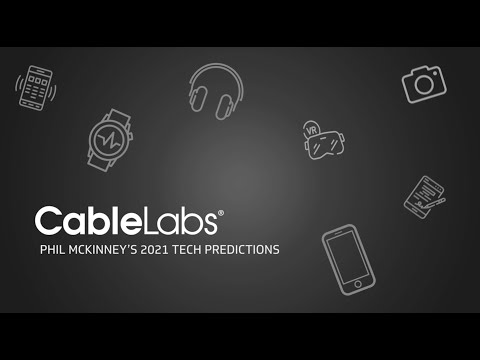 What are your innovation predictions for 2021? Tell us in the comment section below. Best wishes for a great new year!
 --
Subscribe to our blog to see how CableLabs enables innovation.
A Warm Welcome to SCTE•ISBE—Now Joined With CableLabs!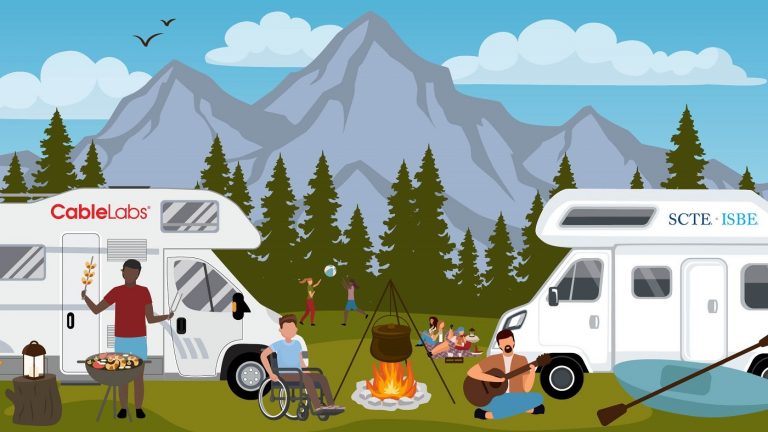 Today, SCTE•ISBE members voted to make Society of Cable Telecommunications Engineers (SCTE) and its global arm, the International Society of Broadband Experts (ISBE), a subsidiary of CableLabs. The agreement is the result of a unanimous vote of the CableLabs and SCTE board of directors and a vote of overwhelming support for the proposal by SCTE members. This combination will increase the alignment of investment, resources and innovations between the two organizations. CableLabs members can expect expanded benefits as part of the transaction, which goes into effect January 1, 2021.
This strategic decision allows SCTE•ISBE and CableLabs to increase industry collaboration and accelerate our progress toward 10G by streamlining the cable technology innovation cycle—from the very early research and ideation stage all the way to mass market deployment.
SCTE•ISBE has served as a cable thought leader for over 50 years, bringing the industry together through various initiatives such as its incredibly successful annual SCTE•ISBE Cable-Tec Expo®, core learning and development programs for cable technologists and other membership activities. SCTE's goals of facilitating productive industry partnerships, technological progress and innovation are already very closely aligned with ours. By formally combining our efforts and expertise, we aim to further accelerate our innovation and deployment efforts—a mutually-beneficial move for all our respective members and the global cable industry as a whole.
The decision to join forces is not only smart, it is also very timely. The current pace of innovation requires us to move quicker than ever before. After all, we are building the communication platform that will become a cornerstone of future technological progress. By syncing and closely managing our innovation, specifications, standards, training and deployment efforts between our two companies, the industry can drive faster and more cost-effective infrastructure upgrades. These efficiencies will allow for smoother workflows and more collaboration opportunities among our members and the cable community.
Together we can more efficiently test, build and deploy technologies that will meet and exceed the needs of cable broadband customers around the world, as well as allow our members and vendors to maximize their investments and resources. We are here to support our cable community on all fronts—from education and training to technical expertise and industry standardization efforts, plus, much more. This is why we are very much looking forward to welcoming SCTE•ISBE to our CableLabs family in 2021!
2020 Tech Innovation Predictions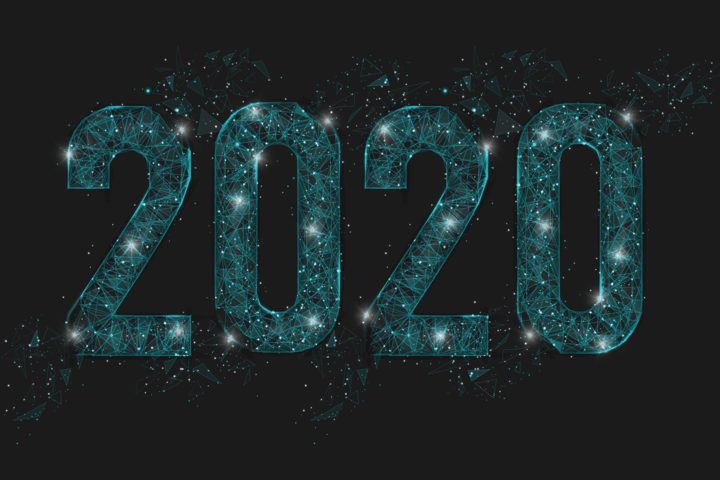 Now that 2020 has arrived, it's time to share my tech innovation predictions for the year. Watch the video below to find out what you can expect to see this year.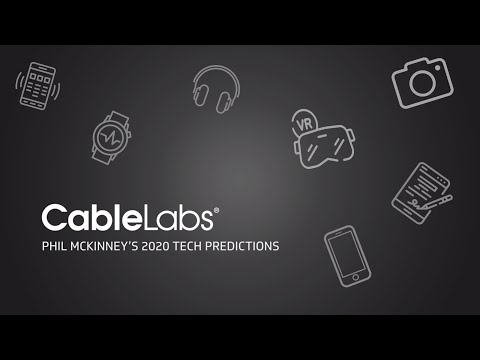 What are your innovation predictions for 2020? Tell us in the comment section below. Best wishes for a great new year!
 --
Subscribe to our blog to see how CableLabs enables innovation.
10G Platform: Coming to Homes, Offices and Cities Near You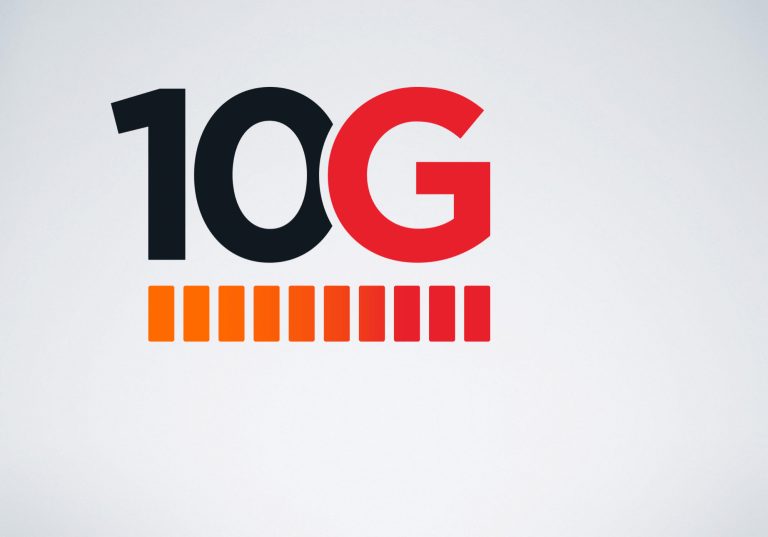 In just 2 years, the cable industry has made an unparalleled technological leap by increasing availability of 1 gigabit broadband Internet from only 4 percent to 80 percent of U.S. households. Today, we're excited to announce that this accomplishment is just the first step toward realizing cable's 10G vision in the next decade.
Is 10G Technology a Future Vision or Can I Get It Today?
10G is not a single technology; it's the cable broadband technology platform that can handle more data from more devices 10 times faster than today's fastest cable broadband networks. But network speed isn't the only feature of 10G. Its reduced latency, enhanced reliability and security features will open doors to a myriad of new immersive digital experiences and other emerging technologies that will revolutionize the way we live, work, learn and play.
The foundation for 10G technology already exists. The capacity of the cable networks that now deliver 1 gigabit speeds to more than 100 million homes across America will be incrementally expanded over the next few years. Plus, cable's footprint will allow for deployment of new technologies on a massive scale, bringing multi-gigabit speeds to more homes and businesses globally.
Limitless Possibilities Powered by the 10G Platform
The cable industry has a track record of delivering on its promises. A few years ago, when we were talking about the impact of 1 gigabit speeds on the connectivity industry, we envisioned a world of lag-free 4K streaming, blazing fast upload and download speeds, and smoother gaming—experiences that are now available to 93 percent of U.S. cable customers.
The 10G technology promise, however, takes us into a whole new realm of possibilities that will impact every aspect of our lives:
How We Work—Telecommuting is already favored by many businesses around the world, but the new 10G platform-powered remote presence technology will make this practice commonplace. Coworkers will be able to securely and effectively collaborate via distance VR, video walls and realistic light field displays from various locations, maximizing productivity and minimizing business expenses.
How We Learn—10G technology will enable the advancement of many emerging technologies, such as head-mounted displays, that can be used in the classroom to integrate VR with real-life objects. This technology can help our children engage with the physical world, distant cultures and the entire universe in new and interesting ways, revolutionizing our approach to education.
How We Live—The data capacity and enhanced security of multi-gigabit networks will give rise to a new wave of remote diagnostics technology. Doctors will be able to remotely monitor their patients' vitals in real time, providing better care, quality of life and peace of mind to the elderly and their families.
How We Play—10G networks' capacity and speed also comes with one-tenth the latency, making sluggish connections a thing of the past. Gamers will be able to enjoy a truly seamless, life-like experience with more control and zero lag time. Plus, very low-latency networks can boost innovation and open more opportunities for VR/AR applications in other areas of our life.
Based on the double-digit bandwidth usage growth that we continue to see every year, we know our customers and the industry are ready for the next step in network innovation. The 10G platform will enable creators and innovators to fulfill their dreams while providing reliability and security that consumers can trust. We believe that 10G is the next leap into the future, and we're already well on our way there.
To support the rollout, Intel will deliver 10 gigabit ready technology from the network infrastructure to home gateways. To learn more about the technologies enabling the 10G platform click on the link below.
2019 Tech Innovation Predictions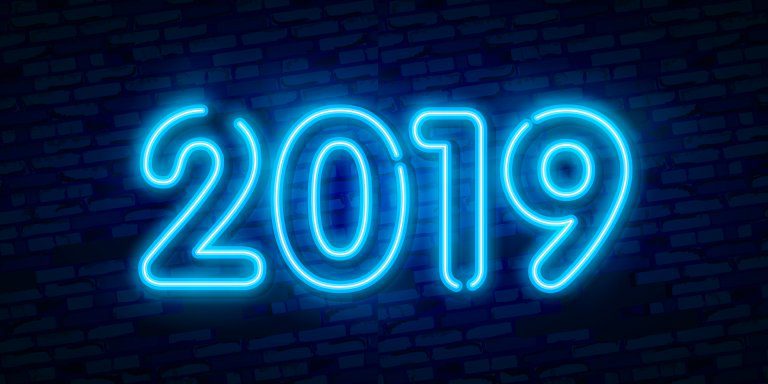 Now that 2019 is here, it's time to share my tech innovation predictions for the year. Watch the video below to find out what you can expect to see in 2019.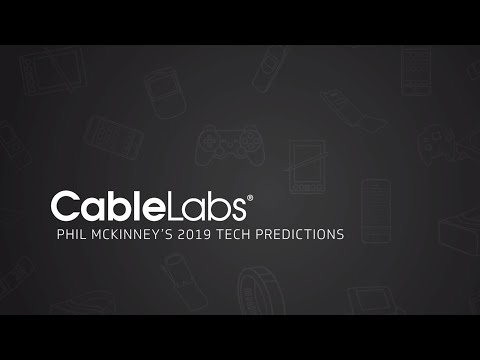 What are your innovation predictions for 2019? Tell us in the comment section below. Best wishes for a great new year!
 --
Subscribe to our blog to see how CableLabs enables innovation.
2018 Tech Innovation Predictions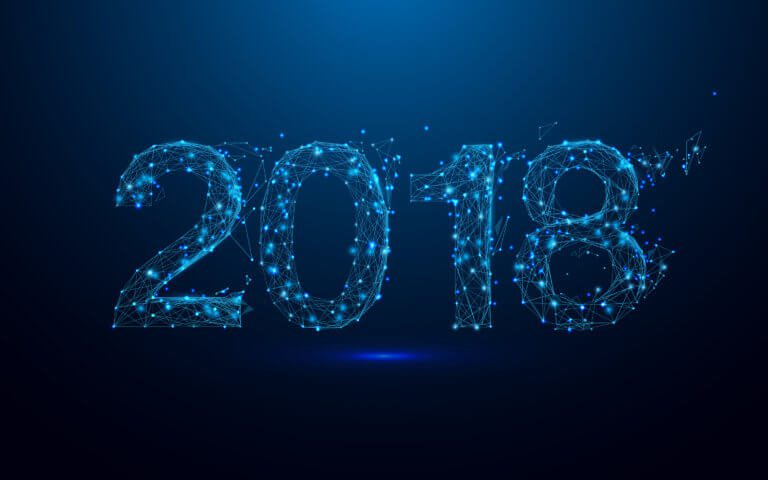 Now that 2018 has begun, it's time for me to give my innovation predictions for the year. Watch the video below to find out what you can expect to see in 2018 and which trends are over-hyped.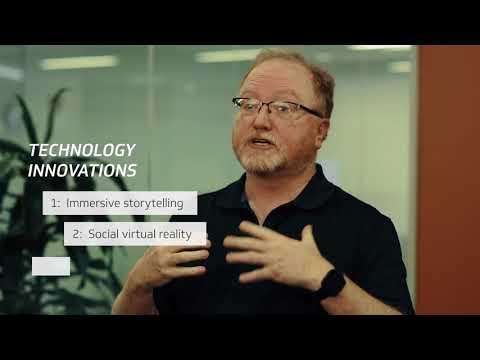 What are your predictions for 2018? Tell us in the comment section below. Best wishes for a great new year!
 --
Subscribe to our blog to see how CableLabs enables these predictions to come to life.
Meet CableLabs' First Fellow Dr. Alberto Campos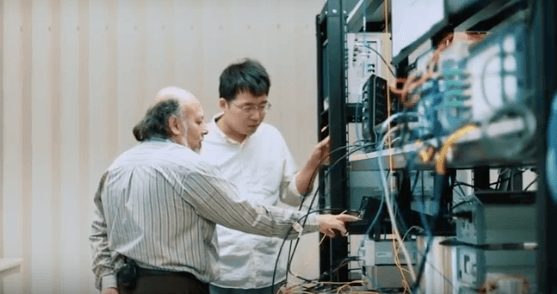 CableLabs is pleased to announce the advancement to Fellow of thought leader, visionary and distinguished technologist Dr. Alberto Campos. Our greatest distinction for technical achievement, Dr. Campos is CableLabs' first Fellow in its 29-year history.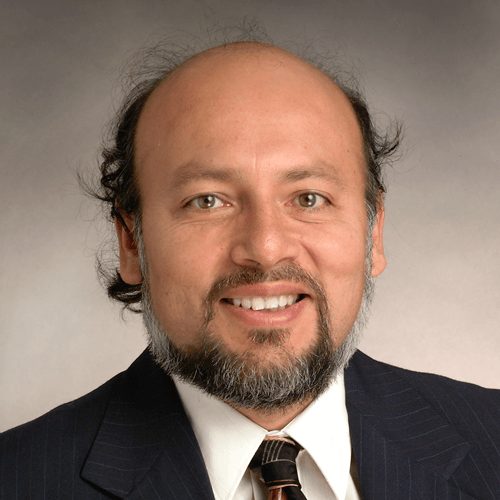 The prestigious credential recognizes and rewards outstanding contributions to technology and is the highest level of our Technical Career Path (TCP). The TCP is a unique competency-based program that affords researchers the opportunity to advance their careers and be promoted without leaving their area of expertise. Employees are nominated for promotion by their supervisors and a board of peers inside and outside the cable industry collaborate to assess competence in the areas technical innovation, technical knowledge, relationship management, leadership, mentoring, problem-solving and analytical/critical thinking, communication, and business acumen. Alberto's recommendation from the TCP board was reviewed and approved unanimously by the CableLabs Board of Directors on September 28th.
With 30 years' experience in technology and 15 years at CableLabs, Dr. Campos is regarded as the "Founding Father of Proactive Network Maintenance (PNM)" and the subject matter expert in QoE, DOCSIS technology, RF, wireless optics and network management. He is the current CableLabs' "Inventor of the Year", conducting seminal work in PNM, DOCSIS 3.1 technology and coherent optics. He holds 21 patents in the areas of wireless networks and optical communications with 36 patents pending and 58 patent disclosures submitted.
We are profoundly grateful for Dr. Campos' contributions to our community and his inspiring example to technologists worldwide. I invite you to watch the video below to learn more about Dr. Campos' work in optics, virtual reality and telepresence and how he's inventing the future.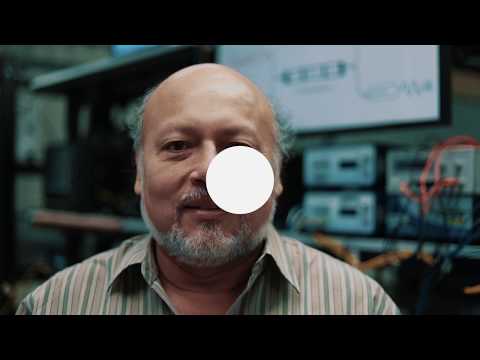 You can read more about Alberto's work in his blog post "Future Proofing Cable Optical Access Network: A Coherent Story".