10G Platform: Coming to Homes, Offices and Cities Near You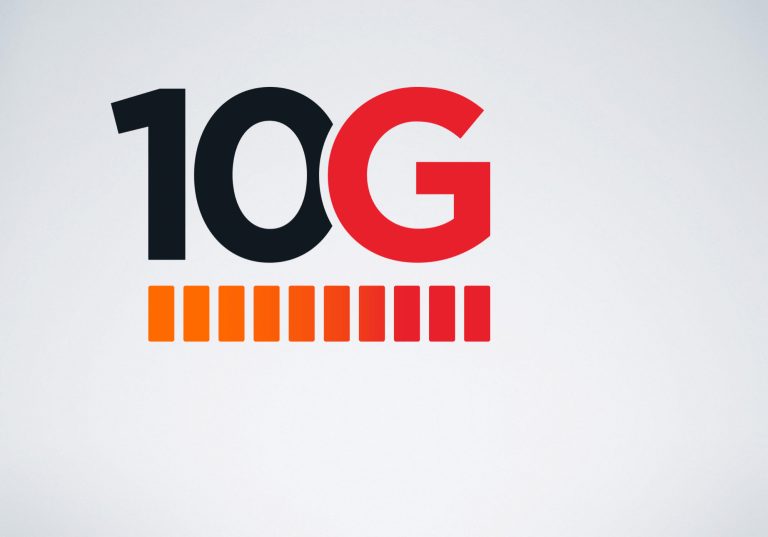 In just 2 years, the cable industry has made an unparalleled technological leap by increasing availability of 1 gigabit broadband Internet from only 4 percent to 80 percent of U.S. households. Today, we're excited to announce that this accomplishment is just the first step toward realizing cable's 10G vision in the next decade.
Is 10G Technology a Future Vision or Can I Get It Today?
10G is not a single technology; it's the cable broadband technology platform that can handle more data from more devices 10 times faster than today's fastest cable broadband networks. But network speed isn't the only feature of 10G. Its reduced latency, enhanced reliability and security features will open doors to a myriad of new immersive digital experiences and other emerging technologies that will revolutionize the way we live, work, learn and play.
The foundation for 10G technology already exists. The capacity of the cable networks that now deliver 1 gigabit speeds to more than 100 million homes across America will be incrementally expanded over the next few years. Plus, cable's footprint will allow for deployment of new technologies on a massive scale, bringing multi-gigabit speeds to more homes and businesses globally.
Limitless Possibilities Powered by the 10G Platform
The cable industry has a track record of delivering on its promises. A few years ago, when we were talking about the impact of 1 gigabit speeds on the connectivity industry, we envisioned a world of lag-free 4K streaming, blazing fast upload and download speeds, and smoother gaming—experiences that are now available to 93 percent of U.S. cable customers.
The 10G technology promise, however, takes us into a whole new realm of possibilities that will impact every aspect of our lives:
How We Work—Telecommuting is already favored by many businesses around the world, but the new 10G platform-powered remote presence technology will make this practice commonplace. Coworkers will be able to securely and effectively collaborate via distance VR, video walls and realistic light field displays from various locations, maximizing productivity and minimizing business expenses.
How We Learn—10G technology will enable the advancement of many emerging technologies, such as head-mounted displays, that can be used in the classroom to integrate VR with real-life objects. This technology can help our children engage with the physical world, distant cultures and the entire universe in new and interesting ways, revolutionizing our approach to education.
How We Live—The data capacity and enhanced security of multi-gigabit networks will give rise to a new wave of remote diagnostics technology. Doctors will be able to remotely monitor their patients' vitals in real time, providing better care, quality of life and peace of mind to the elderly and their families.
How We Play—10G networks' capacity and speed also comes with one-tenth the latency, making sluggish connections a thing of the past. Gamers will be able to enjoy a truly seamless, life-like experience with more control and zero lag time. Plus, very low-latency networks can boost innovation and open more opportunities for VR/AR applications in other areas of our life.
Based on the double-digit bandwidth usage growth that we continue to see every year, we know our customers and the industry are ready for the next step in network innovation. The 10G platform will enable creators and innovators to fulfill their dreams while providing reliability and security that consumers can trust. We believe that 10G is the next leap into the future, and we're already well on our way there.
To support the rollout, Intel will deliver 10 gigabit ready technology from the network infrastructure to home gateways. To learn more about the technologies enabling the 10G platform click on the link below.