The 10G Challenge: Intel and the Future of Play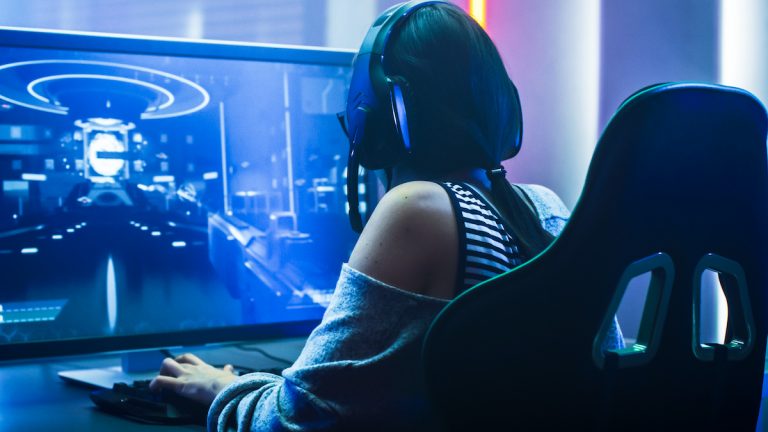 In October 2021, CableLabs launched the 10G Challenge to inspire innovators to leverage the emerging 10G network. We have since partnered with experts across a myriad of industries to encourage innovators to build the products, services and applications that will rely on 10G's increased speed, reliability, security and lower latency. Now, we are thrilled to announce that Intel, a leading technology and solutions company, has joined the 10G Challenge as an industry expert judge in the "Play" category.
The Play Category, Powered by Intel
From gaming to movies to concerts and beyond, the Play category examines the future of entertainment. New technologies are already leveling up the way we play, and the 10G network will only increase the speed of this innovation. We chose Intel as our industry expert judge in this category because of its cutting-edge innovations that have shaped the world of entertainment for decades.
In the near future, advancements in our cable broadband networks will enable new entertainment experiences. Technologies like augmented reality (AR) and virtual reality (VR) will allow for even more immersive entertainment. Virtual concert-goers could experience all the sights and sounds of a live performance from their living room, and gamers could join their teammates for a night of questing in a virtual world. With the 10G network, the world of entertainment is evolving to a new level of fun.
Intel: On the Forefront of Innovation
Intel's technology is driving the future of entertainment, for both consumers and providers. For years, Intel has designed processors for desktops, laptops and servers with the future of entertainment in mind. Intel's innovations have made gaming PCs more powerful and customizable, helping gamers improve their online performance and experience, and even build their own gaming PCs. This level of customizability is just one reason Intel's technologies set the industry standard for gaming.
These innovations and products, combined with 10G's promise of faster symmetrical speeds and lower latency, make the future of gaming even brighter. Made possible by DOCSIS 4.0, the 10G platform's multi-gigabit speeds can deliver a more immersive, highly responsive gaming experience — with less lag time and improved gameplay.
By helping judge the 10G Challenge's Play category, Intel will be supporting the future of  10G-powered services, products and applications being designed to improve the way we play. We are thrilled to power the next era of broadband innovation together.