UpRamp's Innovation Economy: The Teltoo™ Story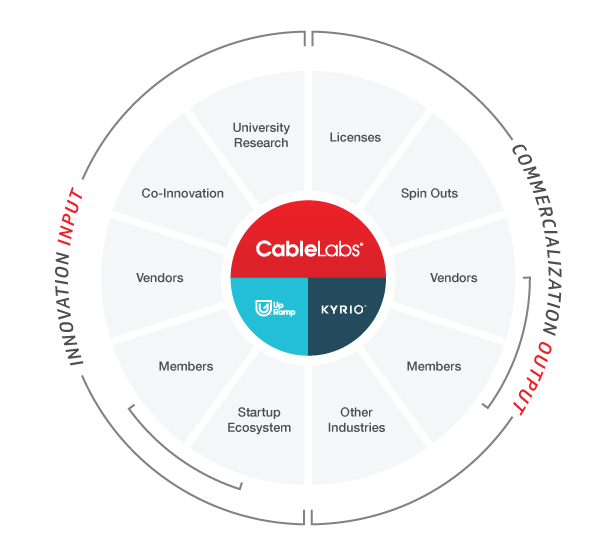 In this next part of our CableLabs Innovation Ecosystem Series—which we began with"Transforming Ideas into Solutions"— we continue our discussion on CableLabs' subsidiary UpRamp® and the startup ecosystem. You can read more about UpRamp in my blog "How UpRamp is on a Mission to Fix the Innovation Economy for the Connectivity Industry."
Every organization needs a raison d'etre. UpRamp's is to introduce the incredible technology emerging from the global startup ecosystem into the connectivity industry - not only supporting entrepreneurship worldwide, but also driving innovation in cable and broadband and enabling customers to stay better connected.  
As many of the startups that go through our programs learn, creating a product that really tackles an issue in the connectivity industry takes time. The industry is unique and its specific needs demand that startups spend significant time figuring out the value of their product to the market and customizing their offering accordingly.
These needs are why we've created a complete ecosystem of programs designed to help entrepreneurs engage with the connectivity industry:
Whether they are at the seed stage,
Growing an established startup,
Or are a founder that has exited.
Our programs allow startups to validate their learnings and build their products to address specific, key issues in the connectivity space. By beginning the iterative process from the seed stage, we're allowing startups to embed themselves into this stable industry - one that is deeply entrenched in the lives of consumers and businesses around the globe.
Now, nearly three years in, we've been tracking the paths of the startups that have gone through our programs, and it's inspiring to see the impact that the connections we create have on global entrepreneurship and on innovation within our industry.
One of Those Startups is Teltoo™, and This is Their Story
Founded in 2015 in Madrid, Spain, Teltoo was originally conceived when CPO and co-founder Sergio Diaz Miguel Coca was trying (and failing) to send a video of his niece to his sister from his smartphone. He built a compression algorithm to combat the issue and realized it was something he could monetize. But over time, the software evolved completely.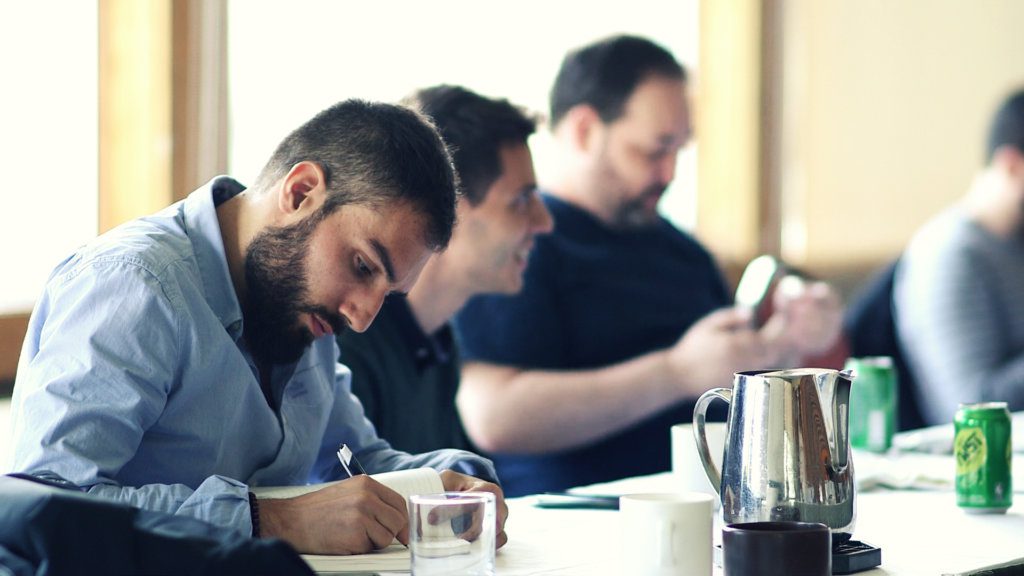 Today, Teltoo's backend solution enables Multiple System Operators (MSOs) and content providers to utilize upstream speeds alongside download speeds during live broadcasts, allowing for bandwidth optimization and improving the customer experience by enabling live streaming without buffering.
In 2016, after the startup's software evolved, Teltoo was accepted into the first cohort of the Virgin Media Accelerator in London, powered by Techstars and backed by Liberty Global, where they were mentored by me. After graduating from that program, they were invited to pitch at the UpRamp Innovation Showcase at Cable Congress in Brussels in the spring of 2017, before being invited to join the second cohort of the UpRamp Fiterator later that same year.
Teltoo and the Cable and Broadband Industry
After graduating from Fiterator last November, Teltoo has secured funding directly from Liberty Global and has moved headquarters to Colorado to be in the physical proximity of some of CableLabs' largest members.
UpRamp has been, and remains, closely engaged with Teltoo - as investors, advisors, and connectors in the industry - so we've been able to see how they've evolved in the past two years. Most notably, while in the Fiterator, Teltoo pivoted their product entirely in order to best suit the needs of cable and broadband. This decision was made based on the knowledge that they gained from time spent with CableLabs members and executives. Their move to the Denver area similarly shows a strong commitment to the industry. The tractions they've gained since they began their UpRamp journey is a testament to the synergies that the connectivity industry and the startup ecosystem can find together.
The startups that are accepted into UpRamp's programs are hand-selected for their ability to fundamentally change connectivity. Their technologies, laid on top of the infrastructure developed and managed by CableLabs members, will enable consumers and businesses to connect to each other faster, more reliable, and more seamlessly.
Teltoo's Story is Not Unique
In UpRamp's three years, we've helped many startups find their feet in the connectivity industry - whether through product ideation with Boomtown, enabling initial contact with the industry through Innovation Showcase, or finding product-market fit with the Fiterator.
In the future, we look forward to seeing more startups move through the UpRamp programs sequentially, as did Teltoo and 2017 Fiterator alum Xogo. As they do, UpRamp will continue to be the bridge between cutting-edge innovations and our members, building the innovation economy that will enable the connectivity industry to continue to delight its customers.
To learn more about how UpRamp helps build a strong relationship between CableLabs members and the global startup ecosystem, visit their site. 
How UpRamp is on a Mission to Fix the Innovation Economy for the Connectivity Industry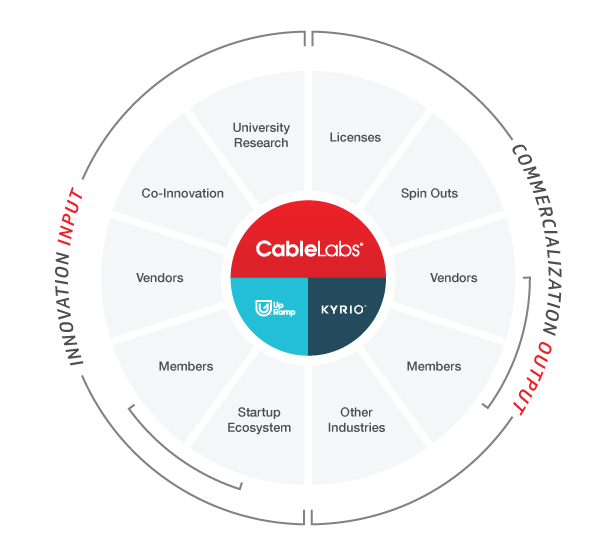 In this next part of our CableLabs Innovation Ecosystem Series—which we began with "Transforming Ideas into Solutions"—let's talk about CableLabs' subsidiary UpRamp and how they foster innovation.
In 2016, CableLabs took the steps to connect two of the most powerful networks in the world: the global entrepreneurial community and the powerful connectivity network, run by our 61 global cable operator members. We formed UpRamp because we realized that the relationship between the cable and broadband industry and the startup ecosystem could thrive. Here's the story of why we formed UpRamp, how we bridge the gap between the startup ecosystem and the connectivity industry to support innovation and entrepreneurship globally.
The Why: The Problem with the Startup Ecosystem and the Connectivity Industry
In the ideal world, there's a triangular relationship between startups, industry, and venture capital (VC), which looks something like this:
An enterprise has an unfulfilled need
A startup is born to solve that need
As the startup gets some traction, they are funded by VC
Startups use that VC $ to accelerate their product into the market
Enterprises buy the product
Enterprises offer insight/guidance to venture teams on their needs/wants
In this functioning innovation economy, the cycle continues, creating a tight, efficient relationship that simultaneously drives innovation and supports global entrepreneurship.
That's in the ideal world. But we all know it doesn't always work that way, and in this triangular relationship, when one piece is broken, the whole cycle falls apart. Historically this triangle has been broken between startups and the cable and broadband industry. This is because of three fundamental problems:
New technology requires extensive, time-consuming testing and modification before it can be deployed - and before any deals can be struck.
Startups need to move quickly. Many operate with just enough money in the bank to last a year, and even with a moderate burn rate, cash is always tight. They rely on their sales pipeline being able to move at a similar pace in order to get the customer traction they need to grow.
The connectivity industry, until now, hasn't been able to scout for, vet, or engage startups in a useful and efficient way.
This combination is fatal. The connectivity industry has had a sales cycle that can be north of 18 months - and many startups don't have the cash to make it that long without generating additional revenue. And when the sales cycles are known to be longer than the runway that a single round of funding can provide, very few venture investors will take that deal.
It's clear why the relationship hasn't thrived. But it's also clear that the startup and connectivity communities need each other. Startups can iterate fast and can really drive the cutting-edge innovation that the industry needs. The connectivity industry has a huge market cap, and that cash can be a driving force behind global entrepreneurship. This is where the UpRamp team comes in. Instead of fighting against the traits that kept these two communities from working together, we have leaned into those problems and addressed them to make them work together.
The How: UpRamp is on a Mission to Fix this Relationship
UpRamp has built an ecosystem designed to connect entrepreneurs with the connectivity industry through a variety of programs for every stage of the entrepreneurial life cycle. These include:
Our core team is made up of entrepreneur veterans who work at the CableLabs offices, putting us exactly at the crux of these two worlds. We have an ear on the ground within the connectivity industry - so we know what problems need to be solved, and we also know what's happening in the startup ecosystem that could solve those problems.
Most importantly, UpRamp serves as a facilitator between the two communities. Before, sales cycles took (what felt like) an eternity because MSOs had to vet startups themselves, conducting their own due diligence and seeing if the technology could fit into their systems. Using resources from the CableLabs community, UpRamp has designed a rigorous screening process so that the startups that we introduce to the industry are vetted and ready to provide what the industry needs.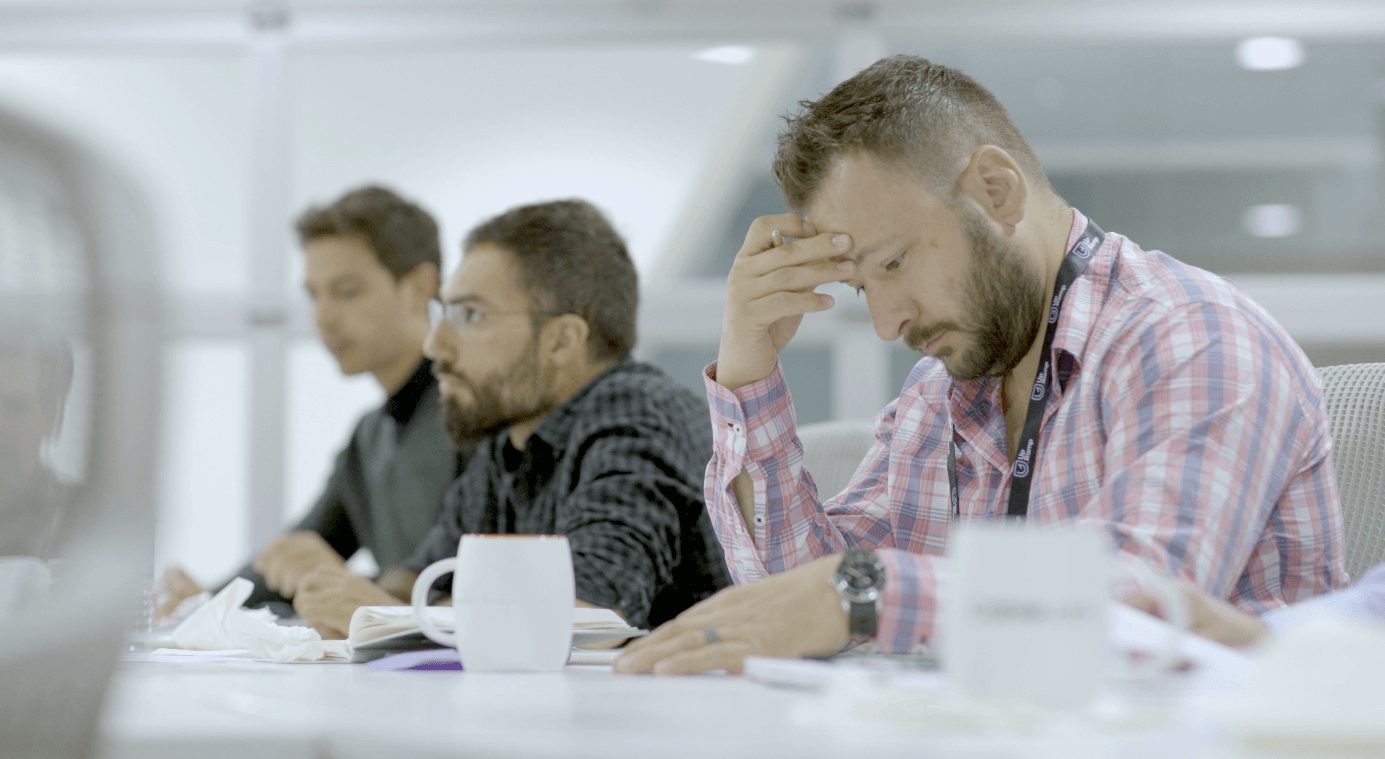 Through this process, we decrease the time that startups spend in the sales cycle and increase the efficiency of corporate innovation and problem solving for the industry. As a result, MSOs and startups can get an agreement on paper in as little as four months - so the innovation cycle moves faster for MSOs, and startups can build a sustainable sales cycle.
The CableLabs Ecosystem and UpRamp
Our goal at UpRamp is to promote a functional innovation economy within the cable and broadband industry, while also supporting global entrepreneurship. By building the relationship between our members and the global startup ecosystem, UpRamp is helping the innovation cycle come to life - bringing VC dollars back into startups and giving our industry influence over how that cash is spent.
We all know the power of the connectivity industry. Right now, venture capital and private equity funds hold $1Tr in uninvested cash - money that could be used to drive cutting-edge innovation among startups that are solving the connectivity industry's most pressing problems. Until now, the only thing missing has been the connection between radical entrepreneurs and the most powerful network on earth. That's why UpRamp shows up.
Innovation Showcase 2018: Summer Conference
The UpRamp team is currently at Keystone Resort for CableLabs Summer Conference 2018, where Innovation Showcase is bringing together eight of the top young startups in connectivity to give live demos to decision-makers in the connectivity industry. At the end of the event, the audience will vote on the Best New Product.
Since Innovation Showcase began, over 300 startups have given live demos of their cutting-edge technology to high-level, curated, private audiences - with another eight presenting at this Summer Conference. The incredible technology that has come across the stage is a testament to the burgeoning relationship between the global connectivity industry and the startup ecosystem.
The technology being demoed at this Innovation Showcase went through a rigorous selection process to determine its potential future place within the connectivity industry. UpRamp's programming was designed to provide a gateway at every stage of the entrepreneurial lifecycle, and we're excited to continue collaborating with these startups as they establish a name for themselves among our members.
2016 Innovation Showcase at CableLabs Summer Conference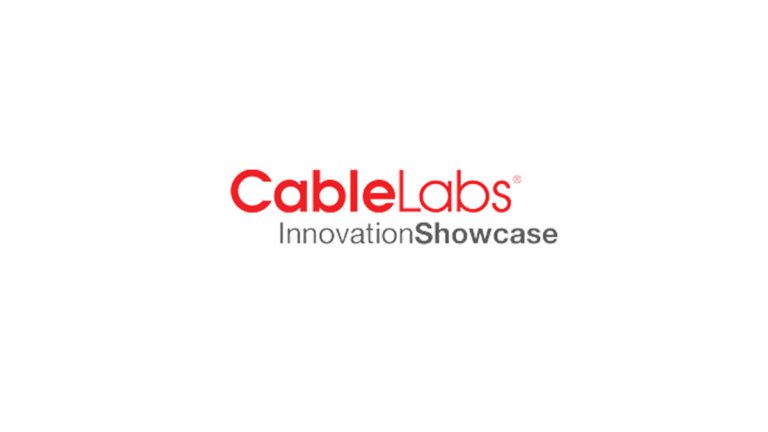 The Innovation Showcase presents live demos from some of the most exciting new products and technologies emerging today.  Many of these companies leave the conference with contacts and potential partnerships that would have been difficult to secure on their own.  Some of these introductions have led to contracts and acquisition. From Nomorobo (who entered into a partnership with Time Warner cable in 2015) to Belair Networks that was acquired by Ericsson in 2012, we have seen many innovative ideas that have been of interest to the global cable and broadband industry.
UpRamp is very excited to announce the companies presenting at the 19th Innovation Showcase today in Keystone, Colorado.
Tendril
Tendril applies its decade of expertise in energy and behavioral science to enable their B2B utility clients to deliver a rich and personalized experience to consumers around the world. Tendril's customers sell energy products and services into the homes, care passionately about establishing engaging consumer journeys and seek to surprise and delight customers with every interaction. They move beyond compliance and view the age of the digital consumer as a way to unlock new business opportunities. Learn more about Tendril here.
Vayyar
Vayyar sensors look into objects using technology that breaks through known barriers and brings highly sophisticated imaging to your fingertips. Vayyar sensors will make every cellphone or tablet a full 3D imaging system. They are compact, low power and light weight making imaging available anytime, anywhere. The sensors are based on low power radio transmission scanning an object for a fraction of a second, and create an enhanced imaging experience for better detection of anomalies in the object being examined.  Check out the Vayyar website to learn more.
Plus One Communications
Plus One Communications is a dynamic team of industry experts with decades of hands-on experience in contact center operations. The company has developed an exclusive productivity management tool and standards-setting call flow tools. The tool and expert support enables significantly reduced operation costs and helps enhance customer service representative performance. Learn more about the Plus One solution on its website.
Trinity Mobile
TrinitySDN is a multi-network overlay SDN platform with client-side software designed from the ground up for smartphones and other moving, multi‑interface, and battery-constrained wireless devices. TrinitySDN, makes cellular and Wi-Fi networks appear to end users as a single network. Our platform enables interface and channel bonding, seamless handoffs between connection types, mesh connections between devices and provides an always best connected service to improve QoS for both VoIP and buffered data. TrinitySDN coordinates cellular, Wi-Fi, and mesh connections for devices running our client-side software, Jumpnet (available as a white-label solution). Jumpnet runs as an app on iOS and Android devices. TrinitySDN helps network operators' control their subscribers' QoS while on Wi-Fi and improve network performance. Learn more at Trinity Mobile's website.
ChatLingual
ChatLingual is a service that enables you to communicate with anyone in any language instantly through chat. With ChatLingual it's easy to communicate across languages, with subtitles, multilingual group chats, and offline messaging. In a world where time is money, translation can be complex, slow, and expensive. It provides an elegant solution, allowing you to have real-time conversations with anyone in any language. ChatLingual uses a smart combination of computer-generated and professional translation to provide you the most comprehensible cross-language communication available. Check it out on the ChatLingual website.
Zen
Zen is a smart gateway that gives homes gigaband speeds. Zen engineers products that drive the Internet into the 21st Century. Zen manages bandwidth, outages, connected devices, service providers and support, and is ready for the multitude of devices and flood of data that smart homes, ultraHD and virtual reality bring. Get more ZEN here.
Ubisense
Ubisense is a global leader in Enterprise Location Intelligence solutions. The company works with manufacturing, communications and utilities companies, enabling them to improve operational effectiveness, increase efficiency and boost profitability. With the latest location technology at their fingertips, the possibilities are endless. Ubisense provides solutions that help users at every level and in every location – from the boardroom to the factory floor – improve the way they work. By unlocking new intelligence and insights, its clients can exploit new operational possibilities while strengthening current best practices and procedures. It could be manufacturing or network operations, customer service or asset management. Find out more at the Ubisense website.
There you have it – our prestigious lineup of the 19th Innovation Showcase.
Meet the 4 Startups Selected for the First UpRamp™ Fiterator™ Program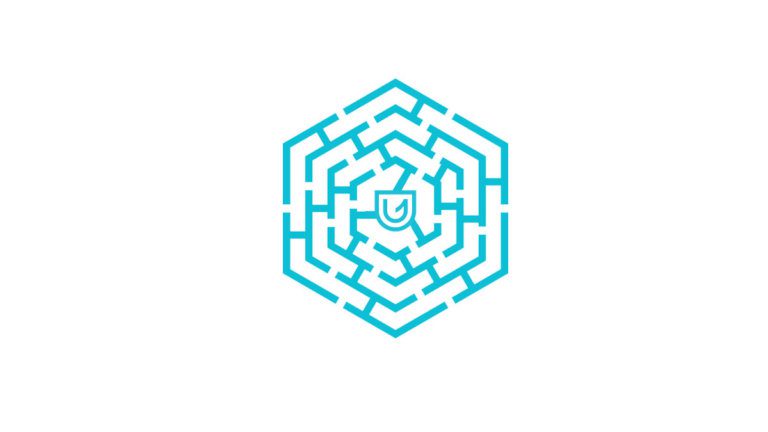 UpRamp's Fiterator launched earlier this year to offer startups an accelerator that offers actual deals, not just demo days. There are many programs out there that bring advice and introductions to the table… and sometimes even investment capital. But not always. Fiterator is different – it is more of a graduate program for later stage startups who already have a product, and are now looking for that elusive product/market fit in the global cable/broadband industry.
When we put out the call for applications to our first Fiterator session, we had a great response from so many awesome startups out there in the world. It was tough to narrow it down to just four, but it is critical for us to have a small number in each cohort to ensure that laser focus is placed on each company in order to make the most of our time together.
Without further ado, here are the four companies participating in the first Fiterator Summer Session.
Edgewater Wireless
Edgewater Wireless (YFI; TSX-V) is revolutionizing Wi-Fi infrastructure with their patented, multi-channel WiFi3TM technology powering next-gen access points, Small Cells and Wi-Fi/DAS solutions. WiFi3TM is the difference, delivering up to 50x greater throughput vs traditional Wi-Fi and dramatically lowering network infrastructure investment.
Edgewater Wireless commercializes leading edge wireless technologies for the service provider market. With a rich patent portfolio and some of the world's most talented engineers, Edgewater Wireless is developing what service providers and your customers have long been asking for — vastly improved Wi-Fi network performance across a variety of industries and challenging environments with unparalleled performance, high flexibility and unsurpassed security.
For more information, check out the Edgewater Wireless website.
MediaHound
MediaHound is changing the way people share and discover new entertainment. It offers personalized search and discovery for videos. Users can build out universal taste profiles and connect to the friends and influencers they care about to discover new favorites in fun, social ways. User can find any movie, show, song, book, game, person, franchise, or genre within The Entertainment Graph, and get better recommendations that span all sources and media types.
Go to the MediaHound website for more information on the suite of apps provided.
VelociData
VelociData rapidly cleanses, transforms, and protects streaming and batch data without the need for database or applications programming and without the need to change existing systems or infrastructure. Proven by more than a decade of use in exchanges and capital markets around the globe and backed by more than 40 patents, VelociData ESCA is the first Enterprise Streaming Compute Appliance.
Capitalizing on years of experience gained in the most demanding computing environment there is – high velocity trading – to bring transparent, performant stream computing to business applications of all kinds.
VelociData's early adopters are Fortune 500 companies in Finance, Insurance, Health Care, and Retail who are seeking strategic business advantages by mastering stream computing before their competitors do.
Check out their website for more information.
Trinity Mobile Networks
TrinitySDN is a multi-network overlay SDN platform with client-side software designed from the ground up for smartphones and other moving, multi interface, and battery-constrained wireless devices. Cellular and Wi-Fi networks appear to end users as a single network. TrinitySDN seamlessly integrates Wi-Fi and mesh networks into people connectivity experience alongside their cellular connections. Trinity helps network operators provide the best QoS, regardless of connection type.
Trinity helps cable operators get the most out of their expansive Wi-Fi footprint. TrinitySDN coordinates cellular, Wi-Fi, and mesh connections for devices running a client-side software, called Jumpnet (available as a white-label solution). Jumpnet runs as an app on iOS and Android devices. TrinitySDN helps network operators' control their subscribers' QoS while on Wi-Fi and improve network performance. Learn more at Trinity Mobile's website.
Congratulations to the four participants! We are thrilled to get started.
Accelerating Execution in the Startup World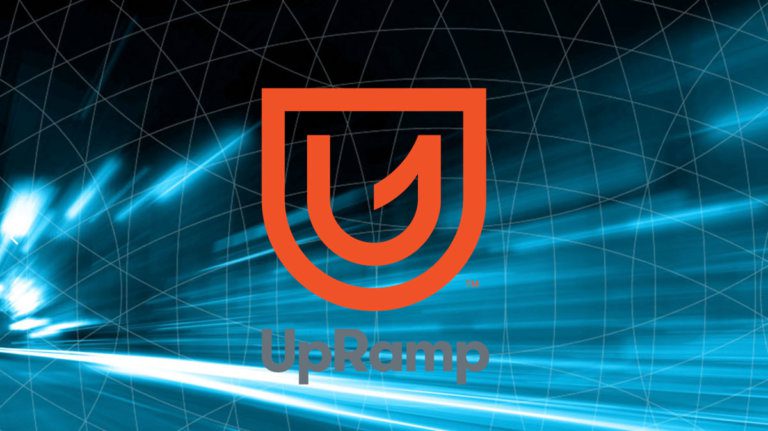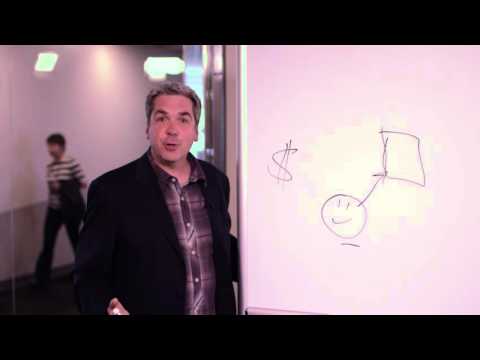 Phil McKinney, CEO & President of CableLabs, often says that "idea without execution is just a hobby."
Unfortunately, in the startup world, this outcome plays out over and over again.  The list of startups that find a clever idea, build a minimum viable product and then slowly fade away after demo day is tragically long.  As tough as it is to stomach, ideas are easy.  In fact, building that minimum viable product is pretty easy, too.  The hard part is what happens afterward.
Today, you can throw a rock in any direction and probably hit a startup accelerator.  On the one hand, accelerators have been a huge win for the global democratization of entrepreneurship.  However, the vast majority are focused on accelerating the starting up, not the execution.  As Phil says, without real execution, the startup industrial complex is only cranking out minimally viable hobbies.
Execution for a startup is not the idea or building the first version of the product, execution is proven with deals.  Real. Paying. Customers.
UpRamp: Deals.  Not Demo Days.
We started to innovate around the idea of inspiring new creativity and opportunity between the startup ecosystem and the global cable/broadband industry.  We decided that this was an area we could revolutionize.
UpRamp is designed from the ground up to be an execution machine for emerging technology companies.  Startups that have already done the starting up are now wanting to execute within our industry in order to capture a huge market opportunity.  We know that launching an idea into this industry can be challenging even though the membership of CableLabs and the entire industry is eager to engage.  The sales cycles can be long and uncovering the product/market needs across an entire industry is nearly impossible for a growing a company.
We have fixed that.
We built the UpRamp program to empower a small cohort of startups with true product/market fit across the cable industry in just three months.  And while demo days and pitching to venture capitalists will always be a part of the startup world, our goal is to help you grow with customers and deals, not demo days. This approach represents what we hope will be the first of a new type of accelerator, one which we call a Fiterator™.
As the innovation arm of the global cable industry, CableLabs is taking a bold and resolute step to streamline and accelerate execution between the startup world and our members.
***
UpRamp is a three month non-resident program designed to help emerging technology companies find product market fit and real deals in the cable/broadband industry.  Applications for the program are open now, and the next cohort will begin on August 8, 2016.  Learn more at TheUpRamp and follow @TheUpRamp on Twitter.
UpRamp™ – Connecting Networks, Creating Magic with a New Kind of Accelerator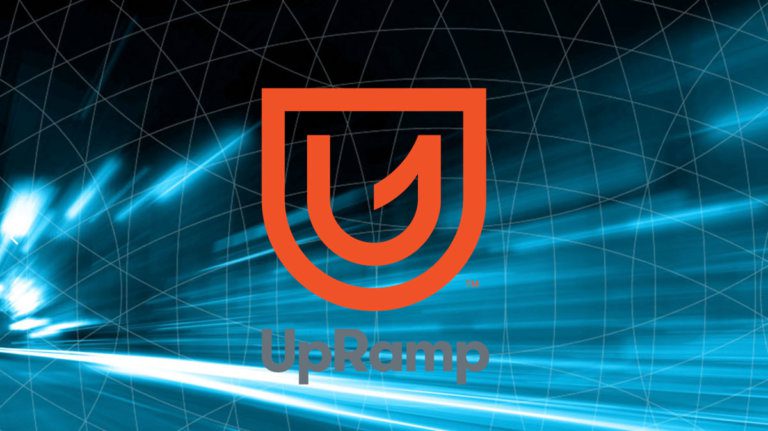 For decades, CableLabs and our member cable operators have been at the forefront of the broadband revolution: connecting hundreds of millions of businesses and households to the Internet, connecting the many internet devices in the home, connecting families and the world to each other.
CableLabs has taken the next step to connect two of the most powerful networks in the world:  the exciting and growing network of startup companies, and the largest, most powerful broadband network in the world, run by our 55 global cable operator members.
UpRampTM is a new kind of accelerator designed to skillfully connect startups and cable operators to amplify innovation that improves people's experience with cable.  This is a new kind of accelerator for established startups and later stage emerging technology companies, designed to amplify startup success by guiding them to the world's largest and most powerful broadband network.
Starting in March, UpRamp will open applications for the first startup accelerator designed to help emerging technology companies find true product/market fit within the global cable industry.  UpRamp is built to fill the gap between a startup's time in a classic startup accelerator and their ability to scale a business for the massive cable and broadband industry.  Unlike traditional accelerators, UpRamp is closer to an executive MBA for startups; something we like to call a "Fiterator™".
The UpRamp Fiterator is a 3 month, non-resident program for companies that already have a product in the market, have either raised capital or built a sustaining revenue stream, and are looking to engage real customers in this large and growing market.  While most accelerators close their program with a "demo day," the outcomes of a Fiterator accelerator are real deals and reference customers.  This highly selective program is limited to four startups per cohort, with each startup gaining access to our network of over 250 senior level mentors from CableLabs and our member operators.
This past year, CableLabs did a pilot program of UpRamp with DeepField - working with them to find product market fit to great success.
"UpRamp is the logical next step in how CableLabs catalyzes innovation in the industry. DeepField is proud to be a beta tester of the Fiterator accelerator concept.  From identifying technology needs to facilitating industry-wide consensus on solutions, UpRamp helped bridge the gap between Deepfield startup innovation and broad industry adoption. Today, Deepfield is deployed in more than 85% of US cable companies and continues to work extensively with UpRamp on new areas of innovation that improve service quality, simplify network operations and power the next-generation of services,"  stated Dr. Craig Labovitz, CEO, Deepfield.
At CableLabs, our goal is to bring new innovation into the cable ecosystem.  With UpRamp, we are putting our expertise into the game, helping young companies find their fit and expand their network - because we believe that people, communities and companies thrive when networks connect.  And that is the magic.
Scott Brown is a Startup Catalyst at CableLabs.