UpRamp's Innovation Economy: The Teltoo™ Story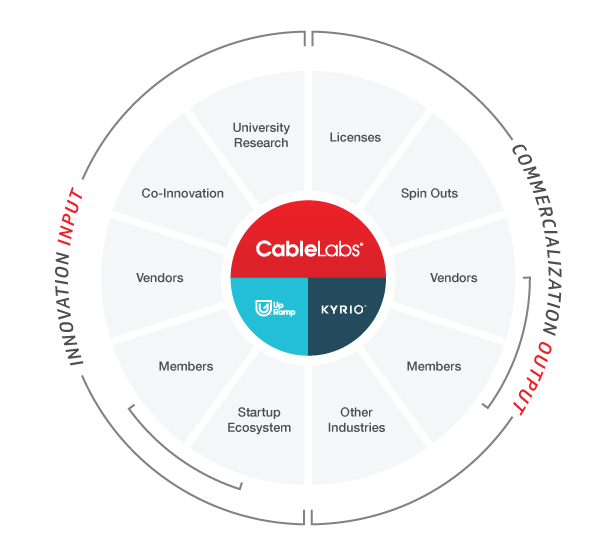 In this next part of our CableLabs Innovation Ecosystem Series—which we began with"Transforming Ideas into Solutions"— we continue our discussion on CableLabs' subsidiary UpRamp® and the startup ecosystem. You can read more about UpRamp in my blog "How UpRamp is on a Mission to Fix the Innovation Economy for the Connectivity Industry."
Every organization needs a raison d'etre. UpRamp's is to introduce the incredible technology emerging from the global startup ecosystem into the connectivity industry - not only supporting entrepreneurship worldwide, but also driving innovation in cable and broadband and enabling customers to stay better connected.  
As many of the startups that go through our programs learn, creating a product that really tackles an issue in the connectivity industry takes time. The industry is unique and its specific needs demand that startups spend significant time figuring out the value of their product to the market and customizing their offering accordingly.
These needs are why we've created a complete ecosystem of programs designed to help entrepreneurs engage with the connectivity industry:
Whether they are at the seed stage,
Growing an established startup,
Or are a founder that has exited.
Our programs allow startups to validate their learnings and build their products to address specific, key issues in the connectivity space. By beginning the iterative process from the seed stage, we're allowing startups to embed themselves into this stable industry - one that is deeply entrenched in the lives of consumers and businesses around the globe.
Now, nearly three years in, we've been tracking the paths of the startups that have gone through our programs, and it's inspiring to see the impact that the connections we create have on global entrepreneurship and on innovation within our industry.
One of Those Startups is Teltoo™, and This is Their Story
Founded in 2015 in Madrid, Spain, Teltoo was originally conceived when CPO and co-founder Sergio Diaz Miguel Coca was trying (and failing) to send a video of his niece to his sister from his smartphone. He built a compression algorithm to combat the issue and realized it was something he could monetize. But over time, the software evolved completely.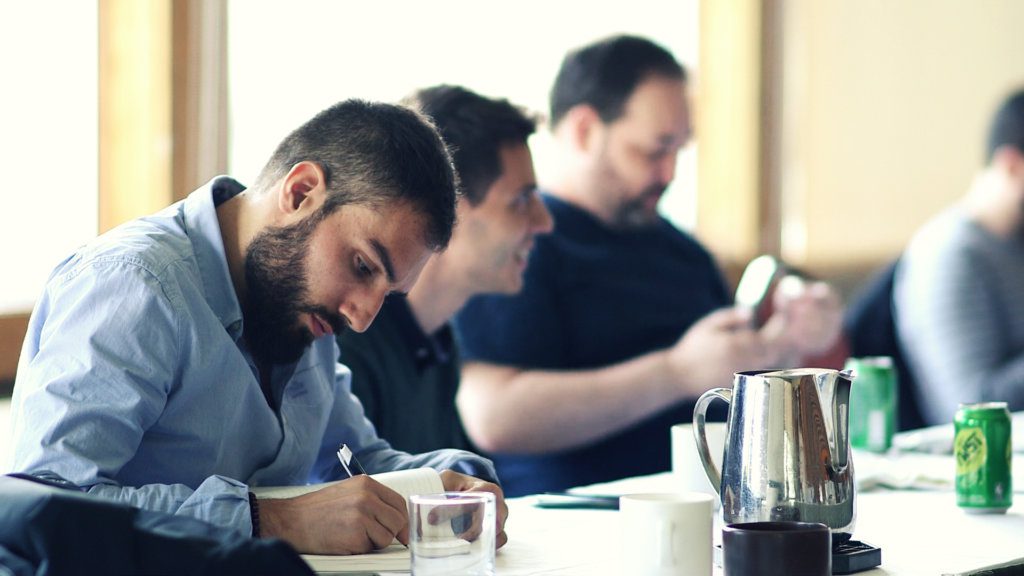 Today, Teltoo's backend solution enables Multiple System Operators (MSOs) and content providers to utilize upstream speeds alongside download speeds during live broadcasts, allowing for bandwidth optimization and improving the customer experience by enabling live streaming without buffering.
In 2016, after the startup's software evolved, Teltoo was accepted into the first cohort of the Virgin Media Accelerator in London, powered by Techstars and backed by Liberty Global, where they were mentored by me. After graduating from that program, they were invited to pitch at the UpRamp Innovation Showcase at Cable Congress in Brussels in the spring of 2017, before being invited to join the second cohort of the UpRamp Fiterator later that same year.
Teltoo and the Cable and Broadband Industry
After graduating from Fiterator last November, Teltoo has secured funding directly from Liberty Global and has moved headquarters to Colorado to be in the physical proximity of some of CableLabs' largest members.
UpRamp has been, and remains, closely engaged with Teltoo - as investors, advisors, and connectors in the industry - so we've been able to see how they've evolved in the past two years. Most notably, while in the Fiterator, Teltoo pivoted their product entirely in order to best suit the needs of cable and broadband. This decision was made based on the knowledge that they gained from time spent with CableLabs members and executives. Their move to the Denver area similarly shows a strong commitment to the industry. The tractions they've gained since they began their UpRamp journey is a testament to the synergies that the connectivity industry and the startup ecosystem can find together.
The startups that are accepted into UpRamp's programs are hand-selected for their ability to fundamentally change connectivity. Their technologies, laid on top of the infrastructure developed and managed by CableLabs members, will enable consumers and businesses to connect to each other faster, more reliable, and more seamlessly.
Teltoo's Story is Not Unique
In UpRamp's three years, we've helped many startups find their feet in the connectivity industry - whether through product ideation with Boomtown, enabling initial contact with the industry through Innovation Showcase, or finding product-market fit with the Fiterator.
In the future, we look forward to seeing more startups move through the UpRamp programs sequentially, as did Teltoo and 2017 Fiterator alum Xogo. As they do, UpRamp will continue to be the bridge between cutting-edge innovations and our members, building the innovation economy that will enable the connectivity industry to continue to delight its customers.
To learn more about how UpRamp helps build a strong relationship between CableLabs members and the global startup ecosystem, visit their site.