10G and Immersive Media Experiences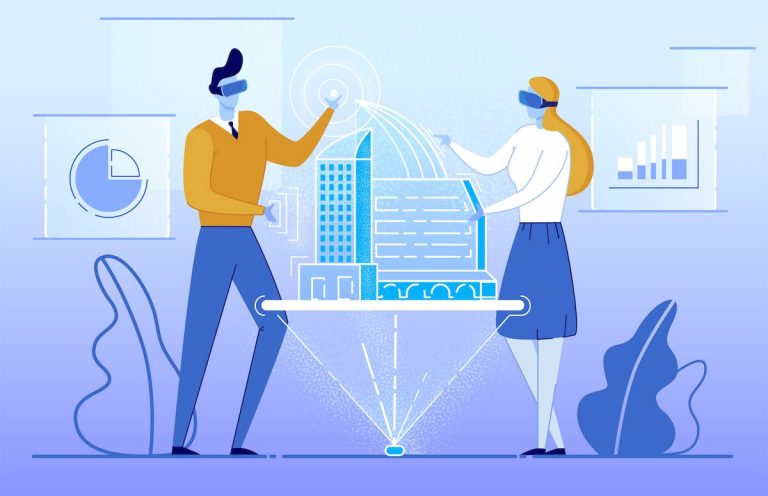 Imagine if you could create a life-like hologram of a given subject—and then be able to study and experience every detail of that subject later without being physically near it. Sounds like science fiction, right? We're living in an era when such futuristic technology is already available to us! To make this kind of experience a reality, we can capture the rays of light that bounce off a particular subject, and what makes this possible is "light field media."
CableLabs' Immersive Media Experiences team has been researching the ways that light fields can transform the ways we live, learn, work and play. Today, there are already many ways to capture light fields, ranging from the latest smartphone cameras to professional light stage studios that capture the tiniest of details. To view a light field, the latest holographic displays provide high-resolution 3D video without the necessity of headwear or face tracking. Experiencing this technology in person feels like magic!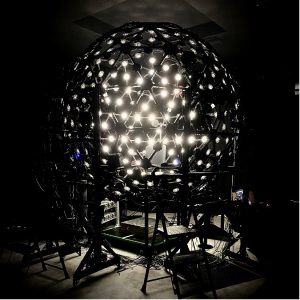 OTOY's LightStage
How 10G Will Deliver an Immersive Future
10G will bring unprecedented speed, reliability and security to the world, which is why it's essential for enabling light field media. Light fields require tremendous amounts of data—more than any other technology that currently exists. Traditional photographs and videos store only a grid of pixels, whereas light fields track exponentially more light rays of colors and directions. Although the ecosystem continues to evolve and reach more people, the cable industry is also preparing to deliver these immersive experiences over the network.
As part of our strategy to support the emergence of immersive media, CableLabs is a contributing member of the Immersive Digital Experiences Alliance (IDEA), a collaboration between diverse experts across immersive media technologies. IDEA is producing royalty-free specifications that enable standardized end-to-end conveyance of immersive media. These standards will make it possible to create, distribute and enjoy immersive content as the landscape grows richer over time.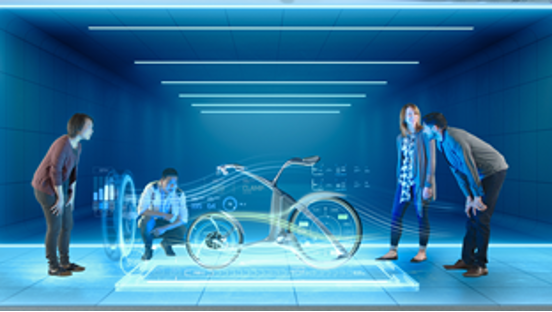 From CableLabs' Near Future series
Watch our 10G and immersive media experiences video, in which the Immersive Media Experiences team demonstrates how light fields work and showcases the latest commercially available light field displays.
2022 Tech Innovation Predictions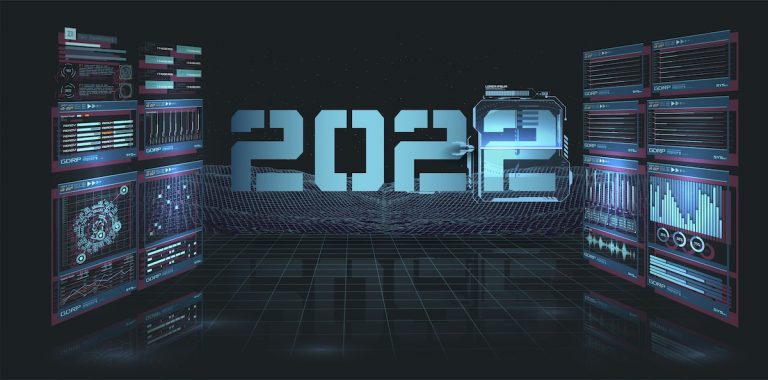 It's 2022, and it's time for our annual tech innovation predictions. This year is going to be the year of Transforming Human Interactions. The latest innovations highlighted in our video will have an enormous impact on the industry and consumers and require robust broadband networks:
Escalation of AI and Natural Language Systems
"For artificial intelligence to be truly smart, it must respect human values."- Tim Cook
Technologies like virtual assistants and voice command cars are key innovations we experience throughout each day. Based on artificial intelligence using very large data sets, they function through command and control. While many believe these innovations have reached their peak, recently there's been announcements of technologies that will make them 25 times better. This reminds us that there's always room for radical, differentiated types of improvements for our everyday life.
Robots as Companions
"Robots can be our partners." -Kate Darling
One example of the application for AI and natural language processing is robots. Humans are social animals. The COVID pandemic and the increase in social isolation has prompted the need to explore alternative technologies that could provide digital companionship. Imagine a world where robots can provide human-to-human communication, playing a board game or updating your health information. This ability to have natural interaction with a robotic companion will transform the quality of life for multiple generations.
Combining Blockchain with the Metaverse
"The defining quality of the Metaverse is presence, which is the feeling that you're really there with another person or in another space." - Mark Zuckerberg
In this shared digital world, science fiction will become reality and everything in our world will be personalized just for us. Walk down the street and see every street sign tailored to you, go shopping, attend a concert or create a new pet. This next stage of the way we use the internet, connectivity, and computing will open endless possibilities around how we interact as a society and live, work, learn and play.
Tackling Privacy and Security Together
"In a country built on the will to be free, what could be more fundamental than privacy." - Aaron Sorkin
We can't go through a single day without hearing about a hacker targeting everyone from large enterprises to government networks to individual people. Recently, governments have begun partnering to tackle this issue. By coming together to innovate solutions to block ransomware attacks, we can keep our data and our livelihood safe.
Watch the video below to learn more.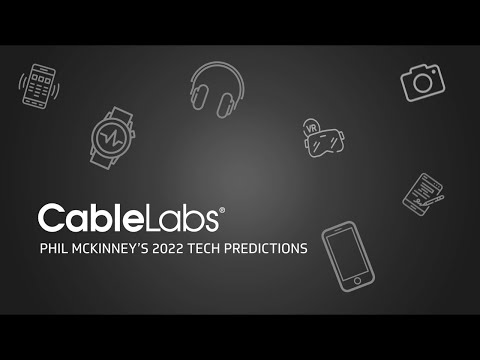 Want to be a part of these predictions? Join the 10G Challenge.
The 10G Challenge is powered by CableLabs in collaboration with industry experts to inspire innovators to leverage the emerging 10G network. The Challenge is designed to support the development of technologies, services and applications that rely on the network of the future. The 10G network is bringing higher internet speeds, more security, lower latency and improved reliability. 10G is a new, powerful broadband network that serves as a platform for innovators to develop new solutions that impact the way we live, work, learn and play.
The future will be driven by the technologies we invent today.
Gridmetrics Launches the Power Event Notification System, and It's Just the Beginning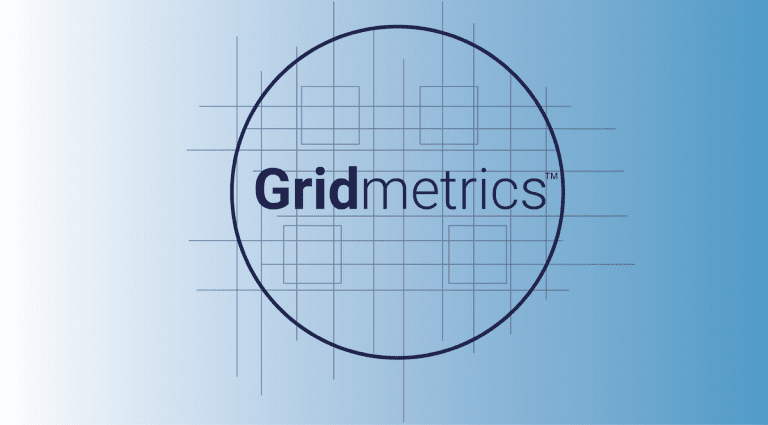 Would you believe that nearly 90 percent of all power outages happen in the last mile of the power grid? Worse yet, with no visibility into the status of power availability or the quality of the distribution portion of the electrical power grid, utility companies often aren't alerted to an outage until customers call, send a text or post about their experience on social media platforms.
Enter Gridmetrics, Inc.
Originally incubated at CableLabs, Gridmetrics leverages the cable industry's access-network monitoring capabilities and expertise to measure, monitor and track the availability and stability of voltage in the last mile of the U.S. power distribution grid.
The idea behind Gridmetrics was inspired by Dr. Robert Cruickshank, a DOCSIS pioneer and currently a researcher in power grid modernization. He recognized that the energy sector needs to rethink the way electron flow is managed, which requires new insights and instrumentation—particularly at the grid edge, where generation from renewables is increasingly changing the dynamics of the power demand/response paradigm. More specifically, Gridmetrics evolved from a conversation in 2017 between Dr. Cruickshank, who at the time was a visiting researcher from National Renewable Energy Labs (NREL), and Scott Caruso, who leads strategic ventures at CableLabs.
Gridmetrics is rooted in the belief that the broadband industry is uniquely positioned to provide insights that enable utilities to shape the flow of electrons, much like the early days of DOCSIS and data traffic shaping algorithms. The central idea behind Gridmetrics is to combine existing power sensor data extracted from fiber-node power supplies—delivered on private, high-speed secure communications networks—with analytics and AI to create an out-of-band network of grid sensors. Gridmetrics is positioned to deliver critical new insights and instrumentation to utilities operating the last miles of the power grid.
The two vast, global networks—the power distribution grid and the broadband access network—literally share the last mile (or the first mile, depending on your perspective). In the United States, the broadband network is composed of hundreds of providers, but the last miles of the power grid are operated by thousands of distribution entities, private and public. As a result, in the United States, there is no uniform operation, or even a view of the distribution power grid. Gridmetrics' premise is based on providing the most comprehensive, independent, observational view of the distribution power grid. Gridmetrics aggregates the inverter status and input voltage every five minutes from hundreds of thousands of existing fiber-node power supplies. These "sensors" have the added advantage of being power resilient with battery backup, thus providing an unprecedented view of the power distribution grid, even when the power grid itself is down.
Gridmetrics' first application of this new data set centered on a collaborative R&D project with NREL called Situational Awareness of Grid Anomalies (SAGA). The goal of the multi-year, multi-million-dollar project is to create a visualization tool that trains computers to classify grid events in near real time, in the context of potential grid cybersecurity threats.
Anthony Florita, Principal Engineer at NREL and SAGA Principle Investigator, stated: "Gridmetrics supplies a unique data set that is becoming increasingly important as an out-of-band view of the power distribution grid. We have been working with Gridmetrics to utilize this data for grid cybersecurity applications such as SAGA. In addition, we continue to explore opportunities utilizing Gridmetrics as an aide in the modernization of our power distribution grid."
The Power Event Notification System (PENS) is Gridmetrics' first commercial product offering, and it essentially creates a state diagram of the distribution grid every five minutes. PENS identifies events (primarily power outages) by looking at state changes in the sensor network across time and space (proximity). PENS has many applications—including insurance, fintech, real estate, corporate security, business resilience and smart cities—but the most urgent and important use of PENS is its application in the public safety, emergency response and situational awareness markets. This is because PENS offers near real-time, hyper-local power insights, often during our fellow citizens' time of greatest need. PENS empowers public safety and emergency response to shift from reactive to proactive by helping to direct resources to power-vulnerable populations and facilities. PENS is essentially creating a power outage solution.
Gridmetrics wouldn't have been possible without the support of CableLabs and its membership. And we're just getting started! Although PENS opens a whole new chapter for Gridmetrics, one of the key learnings over the past few years is the uniqueness of the platform that houses our sensors. In aggregate, Gridmetrics represents the greatest density and distribution available to host commercial-grade Internet of Things (IoT) solutions that require very low latency, secure backhaul and power resilience. Today, participation in Gridmetrics is a no/low-lift for broadband operators. It's simply a piece of software that polls and aggregates data from the existing equipment in the access network. Then, imagine the possibilities of Gridmetrics hosting purpose-built sensors that could take full advantage of this unique platform. Stay tuned!
2021 Tech Innovation Predictions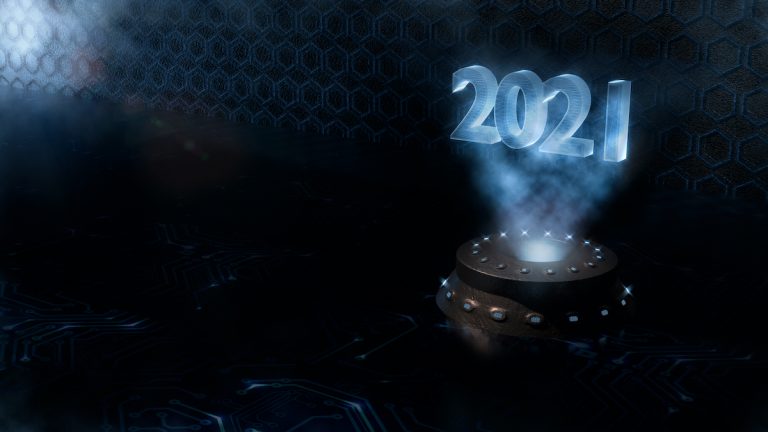 Now that 2021 has arrived, it's time to share my tech innovation predictions for the year. Watch the video below to find out what you can expect to see this year.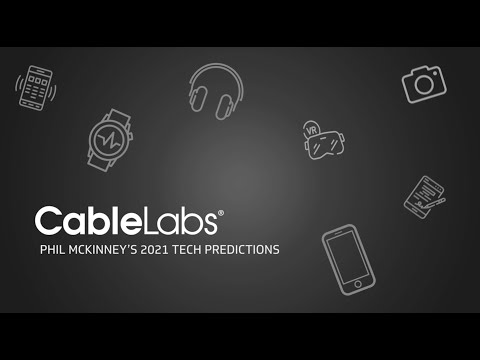 What are your innovation predictions for 2021? Tell us in the comment section below. Best wishes for a great new year!
 --
Subscribe to our blog to see how CableLabs enables innovation.
2020 Tech Innovation Predictions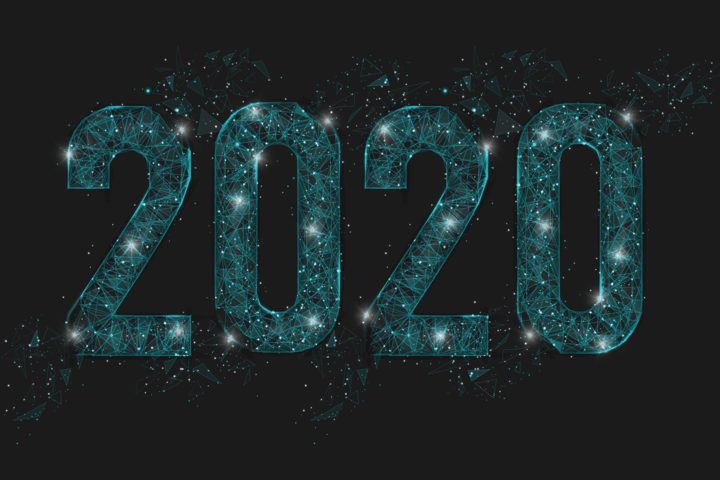 Now that 2020 has arrived, it's time to share my tech innovation predictions for the year. Watch the video below to find out what you can expect to see this year.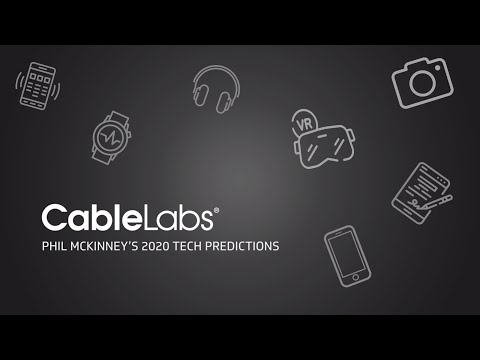 What are your innovation predictions for 2020? Tell us in the comment section below. Best wishes for a great new year!
 --
Subscribe to our blog to see how CableLabs enables innovation.
ChirpStack: The New Open Source LoRa Server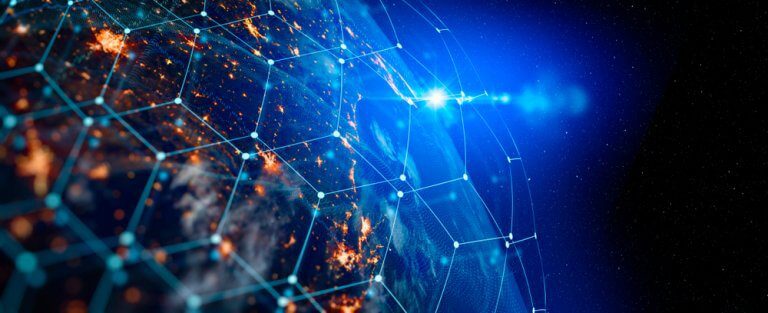 Over the past couple of years, CableLabs and Orne Brocaar have introduced multiple major releases of the LoRa® Server, a community led open source LoRaWAN® network server. The goal of this effort is to provide a powerful tool for enabling LPWAN services using unlicensed bands worldwide. The server is licensed under the MIT license, so it can be used freely for any use from testing to production. Our objective continues to focus on enabling growth and creativity in the LPWAN ecosystem using the LoRaWAN protocol.
We are excited to announce that LoRa Server has been renamed ChirpStack™. What does this rebranding mean for our community of users? Well, nothing really, with exception of assuming a new name. The server continues to provide the functions, capability, LoRa Alliance® compliance and MIT licensing it always has. However, the name and URL location of the resources has changed.
The ChirpStack software, source-code and documentation are now available here: https://www.chirpstack.io. The discussion forum is now available here: https://forum.chirpstack.io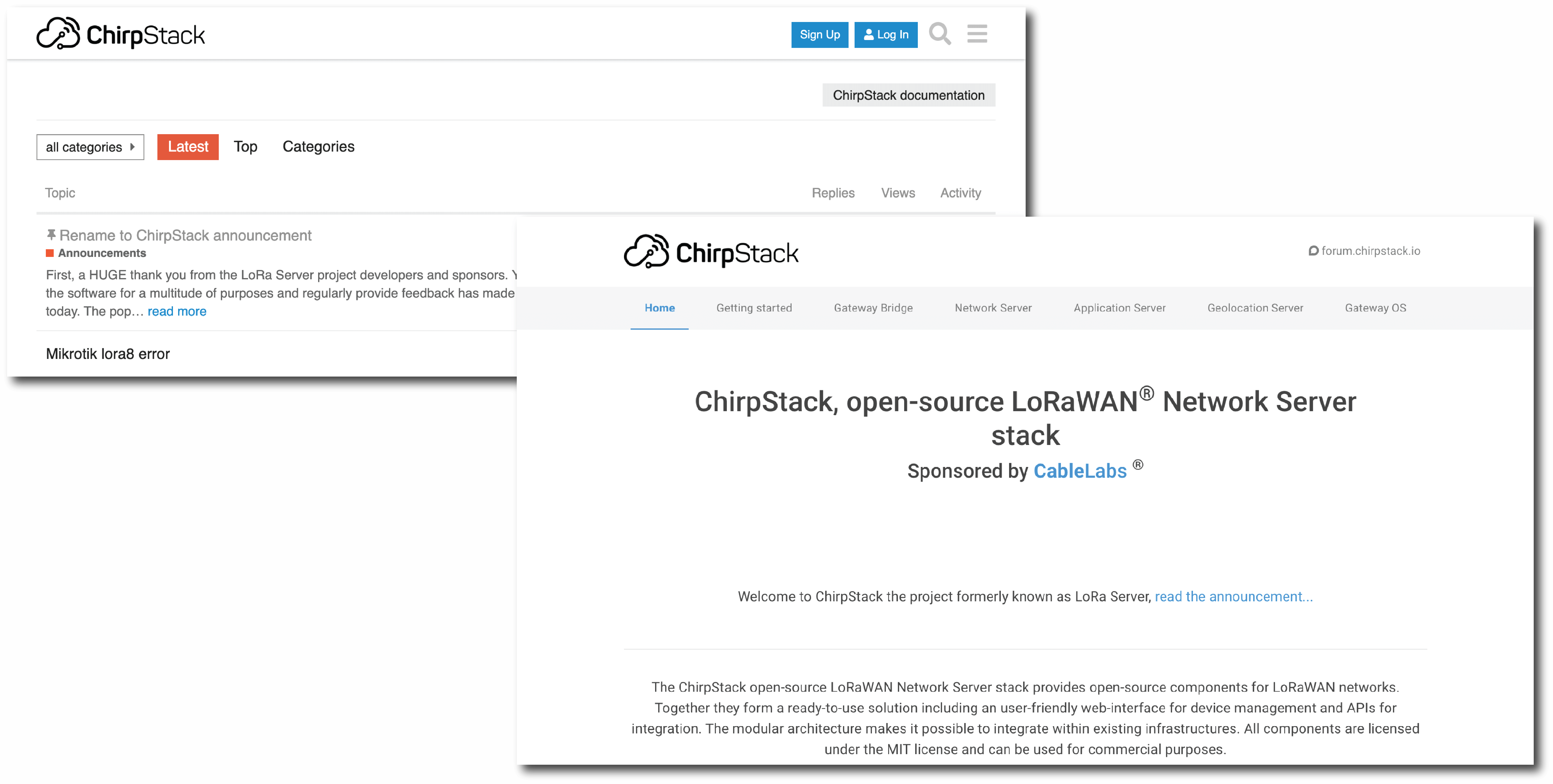 Since its debut in 2016, the LoRa Server project has gained a lot of traction and is now being used by thousands of users from (currently) 144 countries around the world. And, we fully expect the ChirpStack project will continue to serve this user base with valuable tools, software, and discussion.
"Solutions built on Semtech's LoRa devices offer the real potential to change the world by delivering analytical insight into how we live and work today. To create a smarter tomorrow, developers working with LoRa devices and the LoRaWAN protocol need access to easy-to-use accelerators that help drive applications to market more quickly," said Alistair Fulton, Vice President and General Manager of Semtech's Wireless and Sensing Products Group. "CableLabs and its ChirpStack software have contributed to the growth of LoRaWAN, creating value to the ecosystem by helping to simplify the IoT development process and enable the creation of new, innovative products for the next generation of use cases."
We have automated the renaming process in the lastest version as much as possible, and we hope this migration will only be a nominal inconvenience. A full list of considerations and changes have been provided on the forum. If you experience any challenges with this migration, please communicate issues and feedback on the forum.
In the latest release(s) you will find a lot of interesting new features. Using NetID filters it is possible to reduce the bandwidth usage of your gateways. This is useful when you are using a cellular backhaul. We have also made it easier to correlate log messages across the different components, which will help when troubleshooting issues as they occur. To increase the geolocation accuracy, we have added support to perform geolocation on multiple uplink frames. We will continue to improve and add new features and we are looking forward to your feedback and contributions to the ChirpStack project.
Note: LoRa is a registered trademark or service mark of Semtech Corporation or its affiliates.
Immersive Media Experiences Reaches New Milestones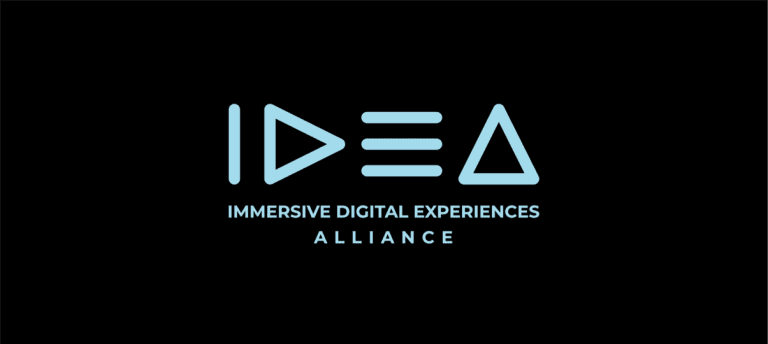 In April this year, CableLabs joined Charter Communications, Light Field Lab, OTOY, Visby, and Cox Communications to establish the Immersive Media Experiences Alliance™ (IDEA). The primary purpose of this endeavor is to develop a set of royalty-free standard specifications for immersive media formatting and distribution. This month, several significant milestones were achieved:
IDEA released its first set of draft specifications for public review,
CableLabs hosted the Light Field and Holographic Display Summit, and
IDEA demonstrated the first Immersive Technology Media Format™ (ITMF) content across multiple display types
IDEA Releases Draft Specifications
Based on OTOY's ORBX format, the Immersive Technology Media Forma (ITMF) is a display-agnostic interchange format for conveying light field imagery to a variety of display types, including light field displays. IDEA has released three draft specifications so far to document this media format: the Scene Graph Specification, the Container Specification and the Data Encoding Specification. As noted, these are draft specifications and there is still work to do in the areas of display profiles, live action capture and representation, as well as media-aware network streaming.  We encourage interested stakeholders to join IDEA and help shape the future of immersive media.
CableLabs Hosts the Light Field and Holographic Display Summit
This year's Light Field and Holographic Display Summit, produced by Insight Media, was hosted by CableLabs in Louisville, Colorado in early October. The two-day event covered not only display technology but the entire light field and holographic ecosystem. CableLabs, as a founding member of IDEA, is very interested in facilitating the acceleration of this ecosystem and envisions the 10G cable network technologies will enable the delivery of holographic experiences to consumer's homes.
The agenda was full of many interesting sessions and thought-provoking panels representing 22 different companies in this space, including talks from these IDEA founders:
Pete Lude, Chairman of IDEA and CableLabs IDEA Board Director, provided an overview of Light Field Immersive Media and an introduction to the Immersive Digital Experiences Alliance.
Jon Karafin, CEO of Light Field Lab, presented an overview of the latest developments in light field display technologies.
Ryan Damm, CEO of Visby, discussed how to get real-world footage onto these next-gen displays.
Jules Urbach, CEO of OTOY, addressed synthetic media development and formats.
Curtis Knittle, VP of Wired Technologies at CableLabs, discussed how cable 10G networks are evolving to carry light field data.
The takeaway from the summit was that there is significant activity, interest, and exciting developments in this space, both for commercial as well as military applications. As we heard Tony Werner, President of Comcast, exclaim during the most recent SCTE CableTec Expo General Session, "Holographic displays are coming sooner than we may think"! Comcast, along with Liberty Global Ventures, Samsung, Verizon Ventures, and others were recently part of a $28 million round of funding raised by Light Field Lab.
IDEA Demonstrates First ITMF Content Across Multiple Display Types
One of the main objectives of the IDEA Immersive Technology Media Format (ITMF) is to make it display-agnostic so that it can be created and stored in one format and rendered out to support multiple types of displays, including traditional 2D flat panels, virtual reality head-mounted displays, and glasses-free light field displays. Only months after IDEA was launched, members of IDEA demonstrated this concept with content created in the ITMF format and played out on an Oculus Go VR headset, a standard 2D television, and a 3D TV with active glasses.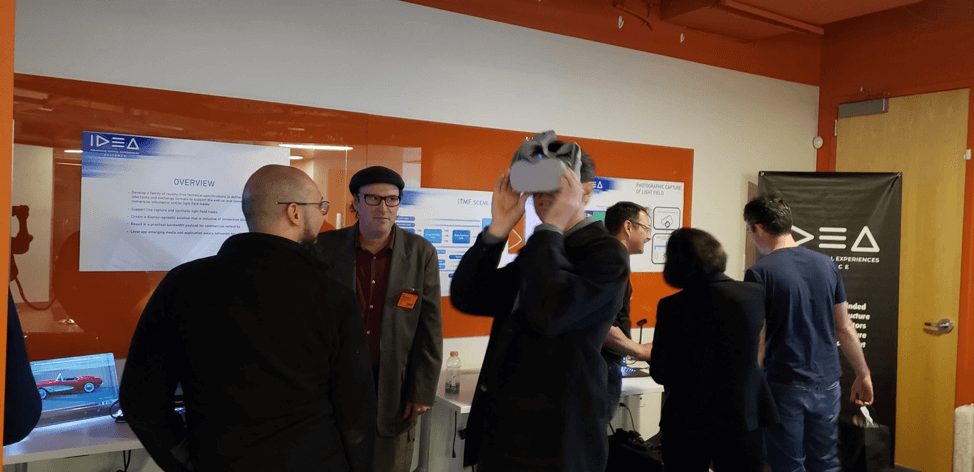 Although the Immersive Digital Experiences Alliance has only been established for a few months, these milestones demonstrate exciting progress in this space. And the alliance is just getting started! IDEA welcomes service providers, content producers, technologists and creative visionaries to join IDEA and define the media and distribution formats of the future.
Behind the Tech: Near Future. Diverse Thinkers Wanted.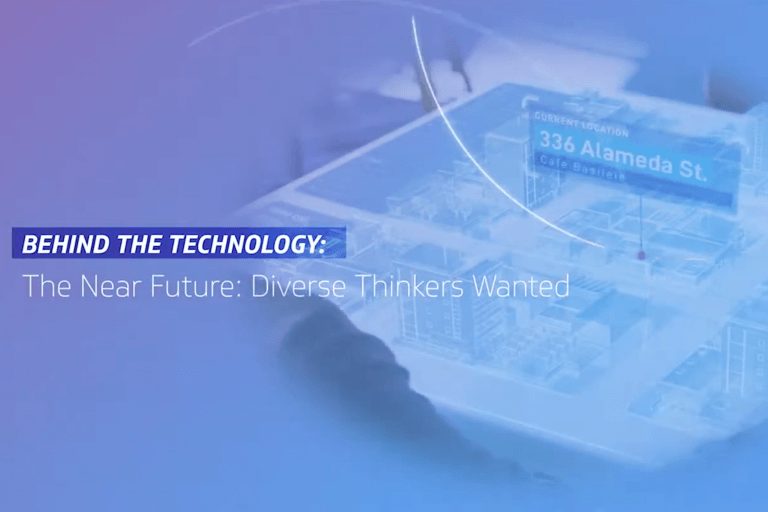 During Summer Conference, we released Diverse Thinkers Wanted, the fourth Near Future film—this one about the ways we'll all be working a few years from now. Just like the previous three films, Diverse Thinkers Wanted highlights how advancements in cable technology can affect the way we interact with other people and the world around us—but this time in a professional capacity. The film explores multiple future technologies that can eventually help us become better, faster and smarter versions of ourselves, enhancing our creative problem solving, time management and collaboration skills.
On-Call Mixed Reality
Our eyeglasses and other wearables will be outfitted with connected mixed reality (MR) tech that can display a variety of useful and timely information about everything we see. This will give new meaning to the term "plugged in" at work. 
Public Light Field
Public Light Field technology will allow multiple users to sign in and share information in a virtual 3D space or take part in private discussions through a secure channel if they need to. Thanks to this tech, working from home or another location will be easier than ever.
 Autonomous Taxi Fleet
We envision a future, just a few years away, where a connected autonomous taxi service is instantly available to safely take you from point A to point B no matter where you are. Beats trying to get an Uber during rush hour!
Layered Videoconferencing
The traditional video telepresence solutions available today will be enhanced with MR and holographic technologies that will allow you and your team to be exponentially more productive, leaving less room for misunderstandings and more room for creativity.
Earpiece AI
Next-generation AI applications can help you make the right decisions more quickly than ever. They can continuously listen for context and adapt to your needs as time goes by. Eventually, these tools will know what you need when you need it, without your explicit instructions. This tech will be very handy when you're in a time crunch.
Holo-rooms
Holo-rooms are gathering spaces that include the latest holographic tech such as light field displays, light field rooms and volumetric light field tables. They're perfect for running "virtual" meetings where all the participants feel as if they're in the same room even if they're miles apart.
Alternative Interfacing
Future innovations will allow you to do things you've never been able to do before, such as moving virtual objects with the gaze of your eyes. This type of tech can revolutionize the workforce by creating exciting new opportunities and even entire new fields of work.
Affordable Light Field Units
As light field technology becomes more mainstream, it will become more affordable, allowing manufacturers to create a variety of products for use at home, work and in public places, such as museums and bus stops. Soon, it will become one of the most effective ways to convey information.
The Near Future. Diverse Thinkers Wanted: 10 Fun Facts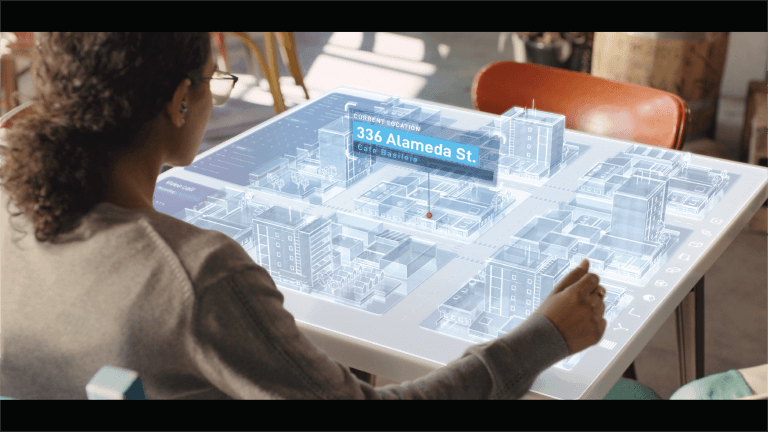 This week, at our Summer Conference, we released a short film titled The Near Future. Diverse Thinkers Wanted. The fourth installment in our Near Future series focusing on light field technology, mixed reality and AI, the film highlights how our broadband networks and increased connectivity keeps everyone in the workplace seamlessly connected and more creative. Here are ten fun facts about our film:
The autonomous cars in the film appear to have no steering wheel. This was achieved by using real cars with steering wheels and producing carefully mirrored shots: the set, costumes, props and stage direction were all mirrored, and the shot was then flipped in post-production, creating a realistic autonomous car driver-side with no steering wheel.
The lead actress ran so much in the film that she had to use two sets of shoes to avoid blisters. In shots that showed her feet, she used her costume's business shoes; in other shots, she used running shoes.
The opening chase scene from the café to the cars took more than 20 takes to get everything shot properly from every angle. Both actors were exhausted but happy to add a chase scene to their acting experience.
The café in the film does not exist. Every table, chair, cup, painting and every other prop was brought into an empty retail space that was built (art designed) as a café. Two days after it was built, the whole thing was taken down, leaving only an empty retail space again.
The holographic video content in the autonomous car assumes that the windshield glass works with the dashboard element to generate the media. The producers initially thought that glass light field technology was "too sci-fi," but it passed due to the availability of existing glass displays.
One day of shooting happened at a college, and parking had to be coordinated on narrow campus grounds. While one of the red "autonomous" cars was being parked, it hit a concrete corner of an outdoor seating area, which ripped through the metal of the car's passenger side door. Nobody was hurt, and thankfully the car scene had already been shot.
The set for the quadriplegic was actually an office kitchen that was converted into a home space. Every item in the office kitchen was taken out, and every prop—including tables and chairs in the background, and item on the wall of the set—was brought in and designed to look like a home. After shooting, it was all torn down and the office kitchen was put back together exactly as it was.
Several quadriplegics were auditioned for the part, but the actor who got the part is not disabled. He said that being able to move only his eyes and face was one of the hardest acting challenges he's ever had.
The Holo-Room was designed and mostly constructed beforehand. It was designed to be moved piece by piece into an office space for quick construction. It was moved in and built in 1 day and then torn down.
The film was shot entirely in San Diego, marking the first time a Near Future film had no scenes filmed in the Bay Area.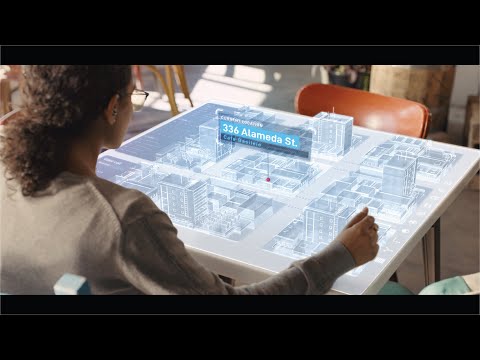 Just Released: A New "Near Future" Film Takes a Look at How Innovation Will Affect the Way You Work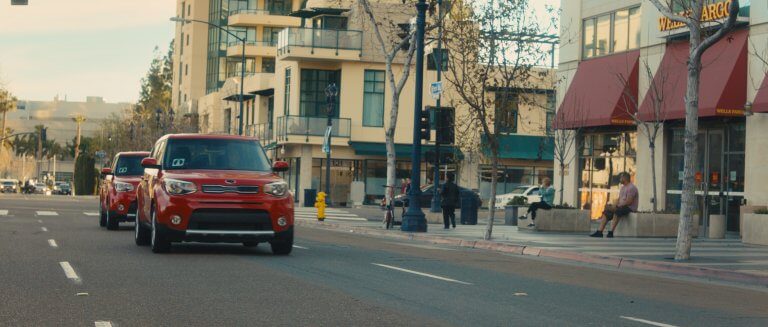 This week, CableLabs released the fourth installment in its Near Future series. Titled The Near Future: Diverse Thinkers Wanted, this short film explores the aspect of life that takes up most of our time and energy: work. Have you ever wondered what a typical day at the office might be like in a decade? Will a 9-to-5 workday still exist, or will the technology of tomorrow redefine the concept of work as we know it? Let's take a closer look.
The Future Vision
The film's narrative is centered on Nikki, an ambitious go-getter who's about to deliver an important presentation. But as often happens in the world of business, things don't go exactly as planned and Nikki is faced with a number of seemingly insurmountable challenges.
Fortunately, she has all the tools she needs to not only solve every problem but to do so without ever slowing down. On-call mixed reality apps and helpful light field displays provide the information she needs. An autonomous taxi is always there to take her anywhere she wants to go. Layered videoconferencing solutions and holographic telepresence technology help her maintain continuous contact with her team. And an ever-present AI assistant takes care of everything else, from confirming appointment details to booking a holo-room, in seconds.
Thanks to all this advanced tech at her fingertips, Nikki has the opportunity to be her best, most creative and efficient self, and to make smart, calculated decisions without ever losing focus. Not everyone's workday will resemble Nikki's, but this kind of technological advancement is certain to have a profound effect on the way we approach our daily tasks, conduct meetings and solve problems in the near future, no matter what line of work we're in.
Technologies That Will Help Us Get There
The technology shown in the film will shape the way we think about work in the future. Powered by a multi-gigabit super network of tomorrow, it will create a more efficient, productive and creative work environment that will help us perform at our best. For example, technology can be used to:
Manage our time better: Picture a world where you don't waste half your morning resolving calendar conflicts or worrying about logistics. How much more would you be able to get done in a day? According to Accenture, technologies such as Nikki's ear-piece AI assistant are projected to increase labor productivity by up to 40 percent, enabling you to make more efficient use of your time.
Access the information we need, whenever we need it: A lot of workplace slowdowns occur because of missing or inadequate information. How much more productive do you think you'd be if all the information you ever needed was readily available to you? In the film, Nikki's eyeglasses have built-in mixed-reality tech that overlays street addresses and other data on top of everything she sees, allowing her to make critical decisions on the go.
Collaborate more efficiently, from anywhere: To accommodate a more talented and diverse workforce, businesses around the world are seeking advanced remote collaboration solutions that allow their teams to seamlessly interact as if they're physically present at the same location. In the film, we explore a few ideas about how this might work, including layered videoconferencing technology that combines traditional video with mixed and virtual reality, public light field tables and holographic telepresence systems (holo-rooms), where Nikki's entire team gathers to work on a common project.
Enhance our skills and abilities: According to the World Economic Forum, 65 percent of children now entering elementary school will hold jobs that currently don't exist. This is partially due to technologies like alternative interfacing, which gave Nikki's coworker the ability to manipulate virtual objects with the movement of his eyes. This type of new and exciting technology will drive the need for more interesting and fulfilling jobs—and redefine the nature of work as we know it. 
Focus on creative solutions: According to McKinsey, 50 percent of current work activities are automatable, and the demand for skills like creativity, critical thinking, decision making and complex information processing is projected to grow 19 percent in the United States by 2030. Outsourcing some of the boring and mundane tasks—such as double-checking locations, hailing a cab or booking a room—to machines will free up more of our brainpower for a whole new level of creativity and imagination.
Although we're not yet in Nikki's world, we're well on our way. The 10G platform will set the foundation for many of these technologies, enabling app developers and entrepreneurs to innovate without worrying about the speed, capacity and latency restrictions they had to deal with in the past. Take a look for yourself! You can view the film in its entirety below.