The Path to 10G: 2020 Update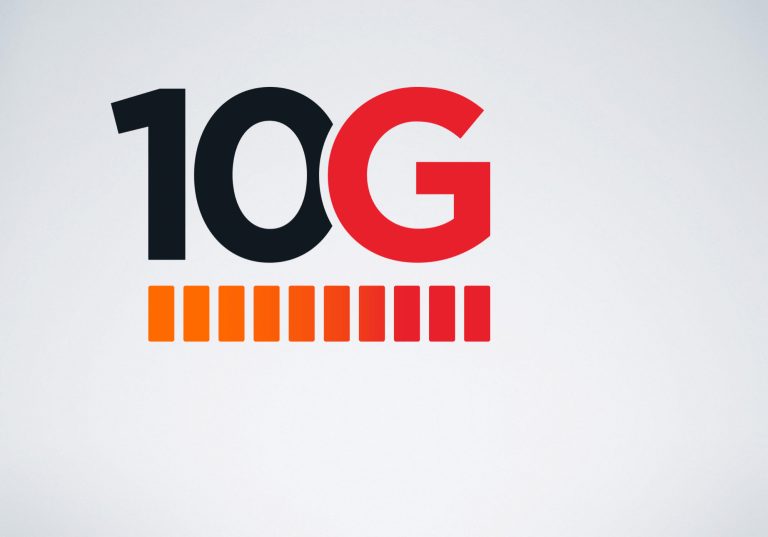 The future of connectivity holds technical enhancements that are meant to change the way we live, work, learn and play. A fully realized connected network that enables all the different use cases and provides ubiquitous coverage through a seamless experience will need to rely on multiple access technologies and choices. Seeing this paradigm shift in the future of connectivity, the broadband industry came together to announce the 10G Platform in January 2019, led by CableLabs, SCTE•ISBE, NCTA and GIGAEurope. 10G will enable broadband connectivity with higher connection speeds, lower latency, higher reliability and increased security, and it also will enable and complement other access technologies.
Today, DOCSIS 3.1 technology enables the cable industry to offer 1 Gbps service to 80% of U.S. households. Just one year after the announcement of 10G, we have made some exciting progress towards this milestone in just 12 months.
As we march towards the frontier of 10G, new cable modems already being certified are capable of 5 Gbps capacity, with integrated standard 2.5 Gbps Ethernet ports that make it easier to distribute that capacity throughout the home. With full duplex and extended spectrum capabilities integrated into next-generation DOCSIS 4.0 technology, the industry will be able to deliver on that 10 Gbps promise over hybrid fiber coax networks.
The 10G optical network (Figure 1), is the backbone of the distributed access architecture and will provide the industry with opportunities for true service convergence that leverages the flexibility and tremendous capacity provided by fiber optics.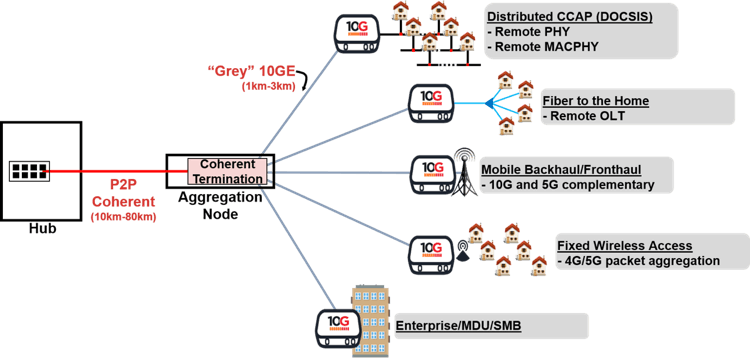 Figure 1: The 10G converged optical network
This year, CableLabs released an update to the 100 Gbps point-to-point coherent optics specification and released a new 200 Gbps specification – both intended to support the aggregation requirements of the distributed access architecture. While operators currently deploy 10G passive optical network technology (PON) where fiber to the premise is preferred, the IEEE standard for next-generation 25G-PON and 50G-PON technology remains on track for mid-2020 completion.
Lower latency is an important network characteristic that is quickly becoming a key service differentiator for connectivity, especially when considering delivering top cloud gaming or telemedicine experiences. This year, CableLabs and industry partners completed the DOCSIS specification updates to include Low Latency DOCSIS (LLD), a technique allowing traffic that requires low latency to transit the HFC network in just 1-2ms. Implementation of this technology quickly ramped up with seven vendors attending the LLD interoperability events.
Additionally, as part of the convergence of HFC networks with 5G networks, latency becomes critical when looking to use HFC as the transport layer. In 2019, we trialed two new technologies that enable mobile deployments over DOCSIS networks:
Low Latency Xhaul pipelines DOCSIS bandwidth requests from mobile base stations, and was trialed and showed average DOCSIS network latency below 2ms.
We also lead a trial of the TIP vRAN Fronthaul project, which is vRAN fronthaul designed to handle DOCSIS network latencies up to 30ms.
Another key pillar of the 10G Platform is security, to which we have dedicated significant efforts over the last year, advancing four leading technologies:
Transparent Security uses the programmable data plane inside the access network to perform in-band telemetry and traffic processing. This increases protection against distributed denial of service attacks and provides flexibility to the network operator in active defense techniques.
Device Onboarding makes good on the 10G promise by requiring easy and secure onboarding and provisioning of devices connecting to the platform made possible through strong device identity credentials and lifecycle management.
Endpoint Identity provides unique, immutable, and attestable identities for networked devices. Strong device identity provides the trust framework to enable all other security controls, making it fundamental for securing the 10G Platform.
Network Independent Credentialing, an essential part of 10G security, allows for authentication and risk management across access networks. Supporting this vision, Release 2 of the CBRS-A specifications included CableLabs' work on Extended Credentials Authentication Framework (TS-1003) which extends the possibility to authenticate to CBRS-A Networks with different types of credentials – e.g., X.509 Digital Certificates. Building on that, the work is now focused on providing a common credentials management framework that can be integrated across the 10G platform (EAP-CREDS).
Proactive network maintenance (PNM) has long been a key element to increasing the reliability of the HFC network and providing an excellent quality of experience for cable service subscribers, and it is no different with 10G. This year CableLabs has a more robust portfolio of PNM activities than ever before. By measuring key "health" parameters from millions of cable modems, operators are able to create solutions on the Pro Ops platform to solve problems before customers experience any degradation in service.
Our PNM accomplishments extend to Wi-Fi where CableLabs led the pursuit of establishing a standard set of health metrics and their reporting format for Wi-Fi networks – now officially called Wi-Fi CERTIFIED Data Elements– to optimize residential Wi-Fi networks. Soon, PNM for cable industry optical networks will integrate seamlessly with traditional industry network health solutions.
In addition to PNM, we have delivered Dual Channel Wi-Fi™, which enables a 10G reliable Wi-Fi connection by ensuring optimized delivery of data services used in video, gaming, large file downloads, and time-sensitive services like video conferencing. A Dual Channel Wi-Fi reference implementation is currently available to the operators and vendors.
Looking into 2020
The connectivity catalyst of the future needs to occur across many spaces, including cyberspace, geospace, and electromagnetic space and it will all be coming to you in a virtualized cloud-native form. Technologies need to evolve to meet the vision through cost-effective solutions; wired, wireless, fixed, mobile, terrestrial, satellite, HAPS, unlicensed, licensed, low-band, high band, low-speed, high-speed, will all play a role to meet the demand of humans and things.
Over the past year, the industry has worked to create and introduce technologies that bring us one step closer to the promise of a 10G network, and are excited by the progress we have made. At CableLabs, we are excited about 10G and are actively involved with 5G, IEEE, and many other industry forums which are also working on advancing the future of connectivity.