Release of New FMA Specs Opens Door for Interop Events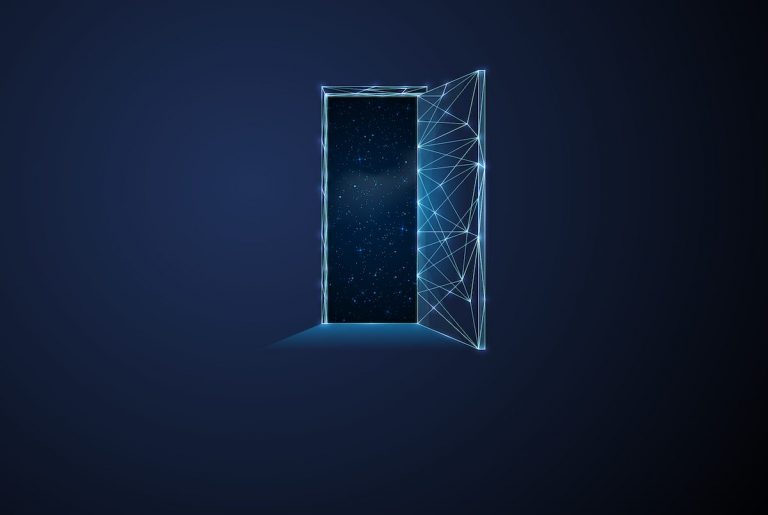 We are pleased to announce today's issuance of new versions of the Flexible MAC Architecture (FMA) System and MAC Manager Interface (MMI) specifications. This release denotes the completion of phase one for the FMA specifications and opens the doors for beginning FMA interoperability events. Speaking of such events, we are also pleased to inform you that we have completed our first formal FMA interop.
Flexible MAC Architecture Industry Milestones
Both are important milestones for the cable industry. The completion of the first phase of the FMA project is the accumulation of specification work through the pandemic and defines the Remote MACPHY (R-MACPHY) technology. As a part of the larger Distributed CCAP Architecture (DCA) program, FMA is defining the complete disaggregation of a CCAP's functionality. This includes separating the control and data planes and providing standard interfaces between OSS/NMS/Orchestration and the FMA management and control planes, as well as a standard interface abstraction layer to cable access equipment. All of which allows for vendor independence and equipment interoperability. While the Remote PHY specifications was the first step in CCAP disaggregation, by moving the PHY layer out of the big iron CCAP hardware, FMA is the next and final step of a fully disaggregated DOCSIS access network.
The DCA specifications are a cornerstone of the 10G Platform that will allow DOCSIS 4.0 technologies to support multi-gigabit symmetric speeds. Both DCA technologies have recently reached significant achievements. For FMA, Charter and Vecima demonstrated 8.5 Gbps downstream and 6 Gbps upstream speeds with their FMA implementation. Similarly, For R-PHY Comcast was able to demonstrate 4 Gbps symmetrical speeds with their DOOCSIS 4.0 implementation. Both are significant for the cable industry and a true realization of the technology being specified at CableLabs.
While this release wasn't the first release of the FMA specification library, this third version of the issued specifications represent a maturity that allows the industry to begin building and testing interoperable products. As such, the week of January 10th was the realization of the first formal interoperability event for the FMA technology. The event had a total of 10 companies involved with five participating vendor companies and five cable operator observers. This was a tremendous turnout for the initial interoperability event. A significant set of accomplishments were hit at this first event which shows the maturity of products and the specification.
Upcoming FMA Activities
Moving forward, there are several activities within the FMA project on the foreseeable horizon. As previously mentioned, there are ongoing quarterly interoperability events in 2022 that allow vendors to test their products with other vendor products in a neutral environment. We have the ability to increase this cadence as needed. CableLabs also has the ability to support interop activities 24 hours per day, seven days a week with remote connections for the interoperability lab for those products that are installed in the lab. This is a very important activity for the industry that ultimately leads to operator deployment of the technology. CableLabs is also producing an FMA webinar on February 16th where we will share and discuss the "state of FMA," including long-term FMA objectives, and future goals of the interoperability events.
If you would like to participate in the FMA working group activities, please make your request via workinggroups@cablelabs.com.
On the Path to 10G: CableLabs Publishes Flexible MAC Architecture Specification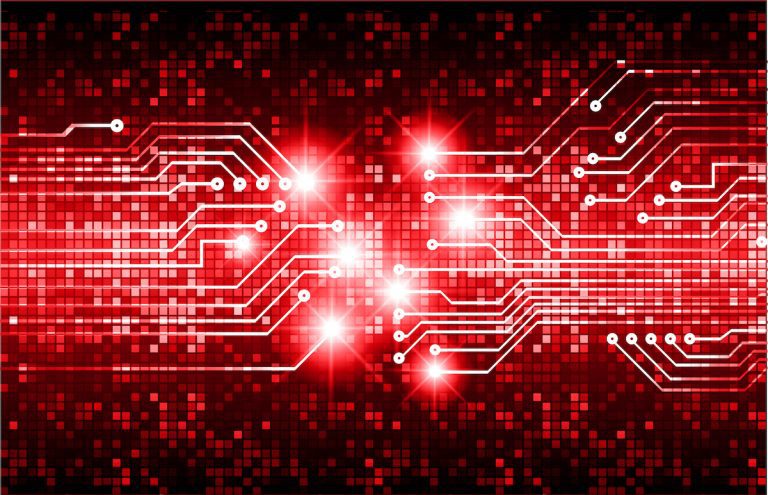 Today we are pleased to announce the release of the Flexible MAC Architecture (FMA) library of specifications. Along with the FMA System specification, we are also releasing the FMA MAC Manager Interface (MMI) and the FMA PacketCable Aggregator Interface (PAI) specs. This is the culmination of thousands of hours of work across the cable industry, on a global scale.
The FMA project is a part of the larger Distributed Access Architecture program at CableLabs. This program includes Remote PHY (R-PHY) as well as other projects like DOCSIS 4.0, Coherent Optics and others. FMA defines the standardization of the complete disaggregation of the CCAP management, control and data planes. The specification provides standard interfaces between OSS/NMS/Orchestration and the FMA management and control planes as well as a standard interface abstraction layer to cable access equipment. All of this allows for vendor independence and equipment interoperability.
As a part of the suite of technologies that support the 10G platform, FMA is a key disaggregated access network architecture that supports DOCSIS 4.0 requirements to achieve downstream speeds up to 10 Gbps and upstream speeds up to 6 Gbps. The FMA technology is complementary to the R-PHY technology and together complete a toolset of disaggregated technologies to support an operator's next-generation data services.
FMA specification work started in late 2017 and was described in a February, 2018 video blog post. When this project kicked off at the behest of the cable industry, CableLabs and its partner vendors worked with an operator steering committee to define the scope of the project that set the wheels in motion for the development of the specification and issued release today.
What's Next For FMA
The issuance of the specification is the initial step in a comprehensive process in order for CableLabs vendor partners to develop products and ultimately for operators to deploy those products and provide 10G services. We will continue to develop the specifications and it is our plan to begin FMA in-depth interoperability events in 2021.
If you would like to participate in the FMA working group activities, please make your request via workinggroups@cablelabs.com.
Be a Part of the Next Generation – Join the Next Remote PHY Interoperability Event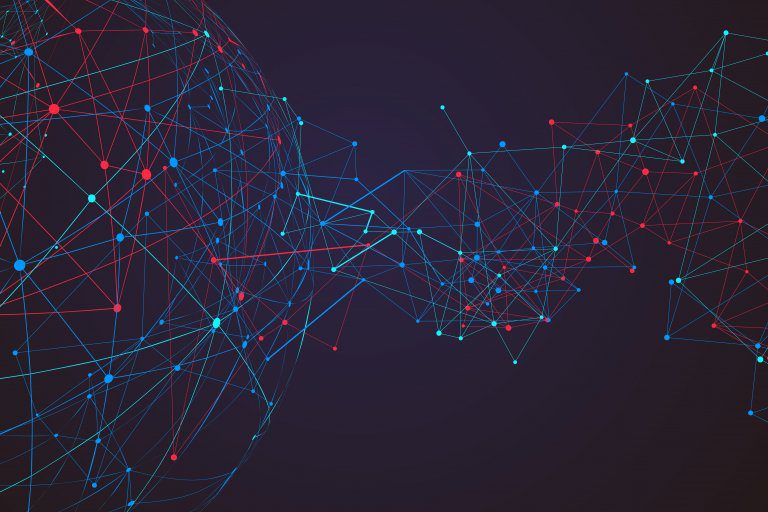 A CableLabs interoperability event is always a popular affair—and with good reason. It's where manufacturers from all corners of the industry can come together to test the viability and interoperability of their products, as well as resolve technical issues before going to market. Our next Interop•Labs event, focused on Remote PHY technology, will be held May 6–10 in Louisville, Colorado. Space is limited, so be sure to register before May 1 to reserve your spot!
What to Expect at the Event
CableLabs is known for developing specifications, but our work doesn't stop there. We want to do everything we can to ensure that our specifications are implemented properly and that the final consumer products deliver the best possible experience for customers. This philosophy benefits our members and vendors and, ultimately, the industry as a whole.
At the event, we will help you verify that your device and software meet the Remote PHY (R-PHY) requirements, and we will address any issues associated with implementation or interoperability. You will also get a rare opportunity to collaborate with other vendors and make sure that your products work together.
All event participants will get access to Kyrio's state-of-the-art laboratories, fully equipped for comprehensive interoperability and performance testing. All you need to bring is the equipment or software that you intend to test.
A Bit of Housekeeping…
The event is open to all CableLabs members and NDA vendors. You must have a CableLabs member or vendor account to register, as well as approved R-PHY project access. Each participating company can send an appropriate number of engineers, in addition to any contributing engineers from the CableLabs R-PHY working groups. We also ask that you sign the DOCSIS® Participation Agreement prior to the event. If you have any questions, please email us at events@cablelabs.com.
CableLabs Remote MACPHY Project Launches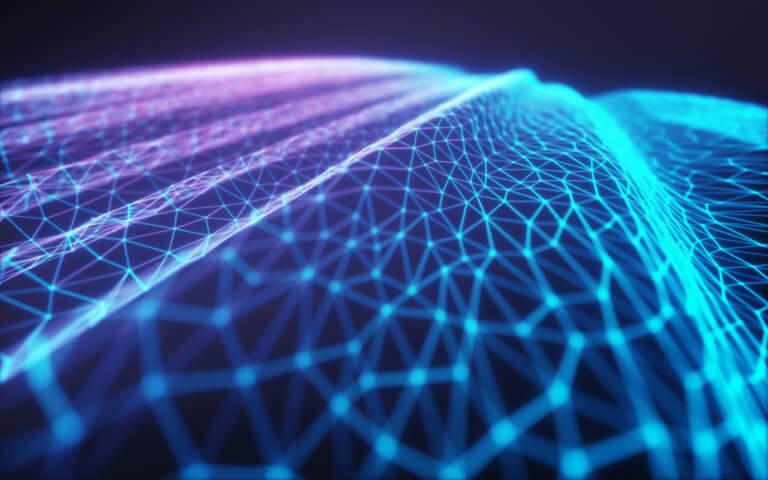 Last month, we announced the launch of the Remote MACPHY working group. As part of our Distributed CCAP Architecture program (DCA), the Remote MACPHY working group is comprised of operators, equipment manufacturers, and CableLabs' engineers that help cable operators distribute their access networks. The charter is to develop one or more specifications that allow vendors' Remote MACPHY solutions to interoperate when deployed.
Remote MACPHY Background
The cable industry has been working on replacing the old Cable Modem Termination Systems (CMTSs) with a Converged Cable Access Platform (CCAP) for some time. CCAP hardware simplifies the network by putting ports for both data and cable video on a single device, saving space and power. Now that operators have transitioned to CCAP, there has been a movement to distribute those functions out of the headened, closer to the edge of the network. This is being done through Remote MACPHY and Remote PHY. These Distributed Access Architectures provide several key benefits to the Hybrid Fiber Coax (HFC) networks that deliver cable TV and broadband and we highlight Remote MACPHY in our video below. 
Watch now to learn more about Remote MACPHY technology and its benefits.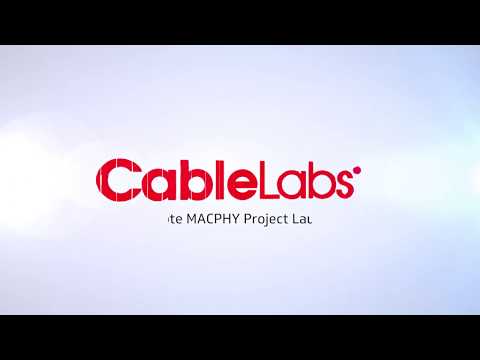 For more information or to join the Remote MACPHY working group contact Jon Schnoor. Participants must sign a DOCSIS non-disclosure agreement and a DOCSIS IP right agreement. Don't forget to subscribe to our blog to stay current on our work in Remote MACPHY.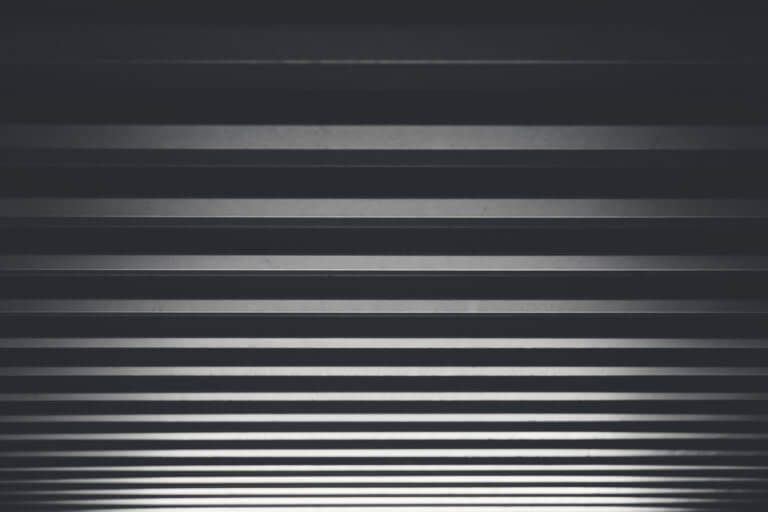 Just over two years ago, CableLabs announced the release of a new series of specifications known as "Remote PHY" in the blog "CableLabs® New Remote PHY Specifications expand DOCSIS® Network Deployment Options" authored by CableLabs principal architect Karthik Sundaresan. The blog describes what Remote PHY (R-PHY) is, how it forms a key piece of the various Distributed Access Architecture options we have established at CableLabs and upcoming plans for the further development of the technology.
Distributed Access Architectures and Remote PHY technology, in particular, provide several key benefits to the Hybrid Fiber Coax (HFC) networks that deliver cable TV and broadband to consumers and businesses:
Takes full advantage of the capabilities of DOCSIS 3.1 technology, allowing more data capacity to be packed into the same amount of spectrum
Supports the deployment of Full Duplex DOCSIS, which will enable multi-gigabit upstream services on existing cable plants
Leverages lower cost/higher capacity optical Ethernet transport mechanisms, allowing cable operators to cost-effectively provide faster services to customers
Since this announcement, hundreds of engineers on dozens of teams from CableLabs, equipment manufacturers and cable operators worked vigorously to move the technology forward. We're excited to announce that as a result of this hard work, interoperable Remote PHY devices (RPDs) now exist and will be available on the market soon.
What is Remote PHY Technology?: A Technical Recap
The R-PHY technology pushes the physical RF layer (PHY) to the edge of the access network. This design requires the CCAP to be "split" between the MAC layer and the PHY layer. In an R-PHY system, the integrated CCAP is separated into two distinct components. The first component is the CCAP Core and the second component is the RPD. The CCAP Core can contain both a CMTS Core for DOCSIS technology and an EQAM Core for Video.
The RPD contains PHY-related circuitry, such as downstream QAM modulators, upstream QAM demodulators, together with pseudowire logic to connect to the CCAP Core. The RPD platform is a physical layer converter whose functions are:
To convert downstream DOCSIS, MPEG video and out-of-band signals received from a CCAP Core over a digital medium, such as Ethernet or PON to analog for transmission over RF.
To convert upstream DOCSIS and out-of-band signals received from an analog medium, such as RF to digital for transmission over Ethernet or PON to a CCAP Core.
Testing Products at CableLabs' R-PHY Interoperability Events
While CableLabs is known for developing specifications, we also work extensively to help manufacturers develop products that conform to our specifications and interoperate with one another. One important means of doing so is through interoperability events.
The start of interoperability testing is a crucial milestone in the lifecycle of a project at CableLabs. It represents the point at which products become real and can start to work with one another. CableLabs serves as the neutral ground that allows manufacturers, who might otherwise be competitors, to come together and – for the very first time – validate whether or not their implementations work with each other and, if not, figure out why. This is a major step for manufacturers to validate their products are commercially viable.
CableLabs hosted a series of one to two-week long interoperability events, starting in December of 2016. These events comprised of 15 equipment manufacturers from around the world. The initial events included prototype RPDs and CCAP Cores which delivered product interoperability from the beginning. Over the course of time, the products matured until they became ready for use in field trials - a massive progression of development.
As participants continued through their development of RPD and CCAP Core products, features and requirements were added to the events to advance product readiness. A number of key features to enable commercial deployment were tested and verified: RPD initialization, IPv6 support, timing, DOCSIS 3.1 network operation and the creation of and communications through upstream/downstream L2TPv3 tunnels.
Announcing the Remote PHY Device Qualification Program
As an additional step to ensure devices are ready for deployment, where appropriate, CableLabs develops Qualification Programs to formally test and verify that devices comply with the specifications. This indicates that they will successfully interoperate with one another when deployed in the field. Based on the success experienced in the interoperability events to date, CableLabs is excited to announce that we have now launched a Qualification Program for the testing of RPDs.
Similar to our highly successful DOCSIS certification programs, manufacturers can now submit RPDs, whether they're in R-PHY Nodes or R-PHY Shelves, for formal qualification testing at CableLabs. Once submitted, these devices are extensively tested by our partner Kyrio to ensure that they comply with our specifications and that they will successfully interoperate with other compliant devices.
Additional information for the RPD Qualification Program, including fees and guidelines, can be found on the Kyrio website and are described in this Kyrio blog.
Remote PHY is Real
CableLabs' Interoperability Events help to get devices to that point and the start of our Qualification Program ensures that devices are able to demonstrate their compliance and readiness.All of this serves to demonstrate that Remote PHY is real:  products are real, they are here and they'll see deployment in the field soon. This means that cable operators – and ultimately their customers – benefit from Remote PHY deployments.
Remote PHY Industry Events & News
R-PHY is playing a major roll in the cable industry and the timing couldn't be better! This year's SCTE Cable-Tec Expo® in Denver, CO is holding an R-PHY seminar on Tuesday, October 17th. This event will provide an in-depth look at all aspects of R-PHY including the technology, the implementation of R-PHY and the benefits for operators. Jon Schnoor is speaking at the seminar, providing a view of the current state of the project and how CableLabs and Kyrio are playing an essential role in the next generation of cable networks.
Interested in reading more about Remote PHY in the future? Subscribe to our blog and let us know your thoughts in the comment section below.
A Re-Cap of FTTH Connect 2016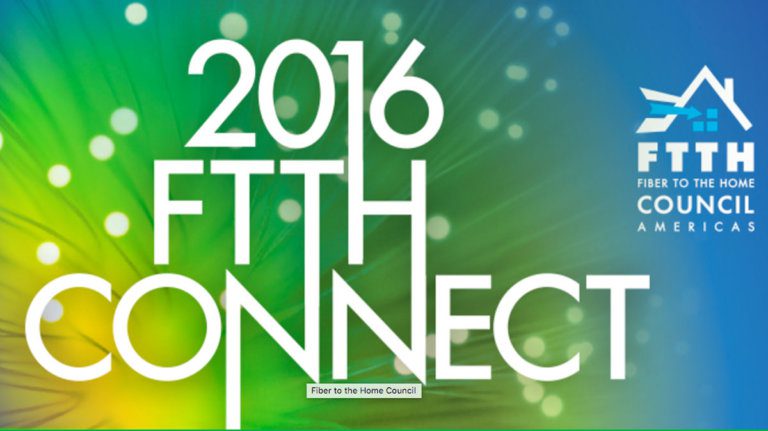 FTTH Connect was held earlier this summer in Nashville. Representing CableLabs and educating the audience about initiatives within the larger cable industry, Steve Burroughs, Curtis Knittle and I spoke at several sessions. In this short video, Steve, Curtis and I will share what we discussed and observed.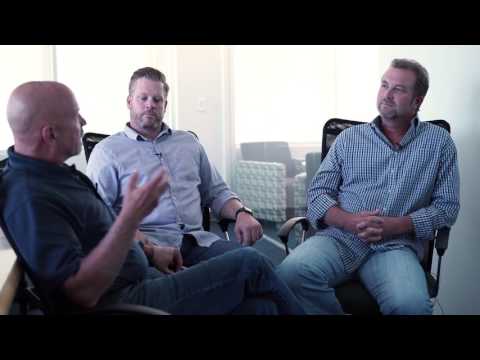 ---
Video Transcript
Curtis Knittle: I'm Curtis Knittle from the Wired Technologies Group here at CableLabs. I'm sitting here with Mr. Steve Burroughs (Lead Architect) and Mr. Jon Schnoor (Senior Engineer).
How do you think your activity went at FTTH Connect?
Steve Burroughs: I thought it went really well. We had a good turnout. The numbers that were projected by the the moderator actually were exceeded by about twenty-five percent. We had a lot of questions afterwards and I thought, by and large, we conveyed a lot of information and it was well-received.
Curtis: How do you think it went for you, Jon?
Jon Schnoor: It went very well.  It was good to be there representing the cable industry.
Curtis, how did we get into the position this year by having so much presence? What's the history of this?
Curtis: That's a good question. It all started pretty much back in 2014. I gave a presentation and I was basically the only cable operator to do such a presentation and so that was 2014.
In 2015, we had you guys. We had two speakers there doing a panel and we realized based on the feedback from 2014 & '15 that people were clamoring for more information. So this year we proposed a cable track and even a cable keynote.  This year we had a total of seven speakers talking on anything from future technologies like 100-gig EPON to provisioning.  Of course, the operator keynote was really key to providing some good information for the attendees.
Jon: Guy McCormick, Vice President at Cox Communications. The cable industry was represented by an actual keynote at the show.
Curtis: What kind of things did you talk about Steve?
Steve:  We had four people on our panel. And my particular area was addressing one of the needs that comes up with deploying FTTH that is not often thought of.  Deploying fiber is a lot more than just trenching and managing layer two protocols and OLTs and ONUs but there's also some higher layer aspects that rely on the access network. In this case, I was speaking about provisioning. And I addressed some of the things that CableLabs is developing at this time that is moving the dependency of the provisioning methods on the access network -- which is currently DOCSIS.  I'm making it more independent so I talked about a more modern mechanism that's access network-independent for provisioning the devices that are going to be attached -- whether it's via fiber or DOCSIS. And I also addressed dynamic service provisioning, which is going to take advantage of SDN as well as NFV -- ultimately replacing some of our older virtualization mechanisms.
Curtis: How about you, Jon?
Jon: I spoke about fiber parity in the cable industry. And so we're talking about phone services, internet services and video services and providing those services over fiber -- full fiber networks and fiber-to-the-home (FTTH) implementations. The idea is whatever we're doing in an HFC in a cable network, a traditional cable network, we need to be able to do the same things in an all-fiber network. I spoke about the parity between the fiber network and the HFC network and how do we get there from a fiber perspective.
Curtis: Creating the same services in the same experience.
Jon: Exactly.
Steve: I understand you also led a session?
Curtis: Yes, I did. I did two sessions. One session was on the 100 gigabit Ethernet Passive Optical Networking (EPON) and the standardization activities that are underway right now. And then I had another session that was the operator perspective on fiber-to-the-home.
Our motivation really was to give more exposure to fiber-to-the-premise (FTTP) whether that's home or businesses, give more exposure to the cable industry in what's actually happening because historically I think that show has been mostly telco and municipalities. We're now trying to ramp up some of the cable presence so that vendors and other operators and whoever is involved in the industry can actually start giving some thought to what the cable industry needs as well.
Cable Makes Its Mark at FTTH Connect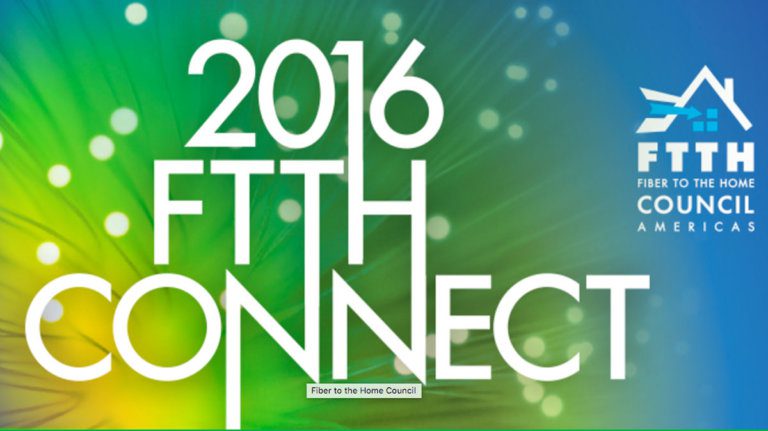 Over the past two years, members of the CableLabs Optical Technologies team had the privilege to speak at the Fiber-To-The Home (FTTH) Council's yearly FTTH Connect event. FTTH Connect annually attracts many thought leaders from both the vendor and service provider communities.
One observation we made while attending FTTH Connect was the growing appetite of FTTH Connect attendees to learn more about cable industry initiatives and solutions. Not only were the presentations well attended, but in one instance the Q&A session lasted for 30 minutes past the allotted time. Presentations provided FTTH perspective in a cable network, motivation for fiber deployments to complement the HFC network, PON traffic modeling, and supporting cable's triple play services with fiber home run implementations. This appetite for more cable knowledge was somewhat surprising but welcome.
The impetus for CableLabs' involvement was not only to show the world that the cable industry is pushing FTTH solutions, but also to introduce the FTTH community to CableLabs as a leader of innovation and R&D solutions. CableLabs has introduced several solutions to provide a means and support strategies of operators for pushing fiber deeper into the HFC network, including FTTH. These solutions include DOCSIS Provisioning of EPON (DPoE), Triple Play over PON and the group of specifications based on the Distributed CCAP Architecture.
Based on the show in 2015, we set out to increase our contributions at the 2016 FTTH Connect event. We proposed an entire cable track to the FTTH Council and were unanimously approved. We then set out to offer cable's story at this year's conference. It begins with Guy McCormick, Senior Vice President at Cox Communications, who will be one of the shows keynote speakers. Cox Communications is one of the most forward-thinking cable companies in the world, and they have an aggressive strategy around FTTH deployments. Jon Schnoor will discuss how we achieve fiber parity with cable services to that of the HFC access network. Steve Burroughs will present how to move beyond technology specific provisioning and work toward an access network agnostic infrastructure through virtualization. Curtis Knittle will explore next generation PON solutions that will establish 100 Gbps EPON and include an operator's perspective on their transition to FTTH including challenges, technology tradeoffs, operational challenges and solutions. Curtis Knittle is also hosting a panel regarding FTTH in cable, that will explore an operator's perspective.
If you're planning to attend FTTH Connect 2016, be sure to attend the cable industry sessions to see what is cool and interesting!
Technology Implications of 2Gbps Symmetric Services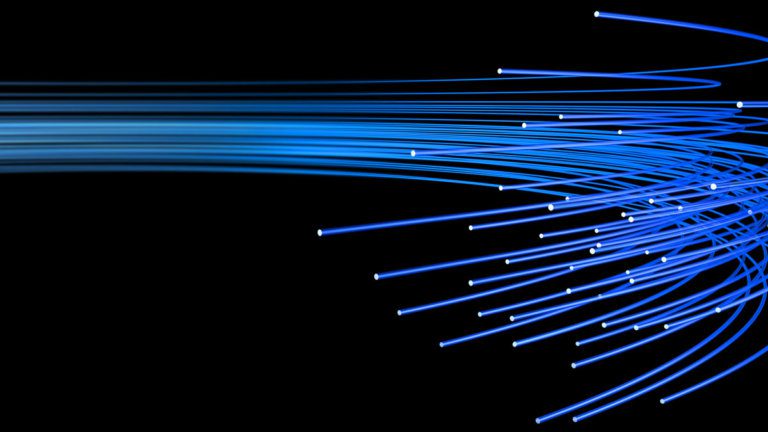 Service providers and municipalities alike continue their push toward offering gigabit services over fiber networks. In fact, fiberville is a web site dedicated to listing which service providers and municipalities provide fiber solutions. Recently, Comcast significantly upped the ante by announcing a 2 Gbps symmetric service that will become available in certain locations. The services announced will be 2 Gbps downstream and 2 Gbps upstream. This is a substantial announcement due to the 2 Gbps speeds and symmetrical services which facilitate faster file uploads which is of interest to individuals who work from home, small businesses and gamers.
With all that speedy yumminess, let's examine some of the technologies required for delivering multi-gigabit symmetrical services to homes and businesses.
Setting the Stage
When a provider deploys broadband services there is typically a peak rate, above the advertised speeds, that provides the headroom necessary for them to support the speeds and service level agreements (SLAs) associated with the service.
When the total available bandwidth is shared among multiple users, like it is in PON solutions, an unscientific but common practice is for the network to support at least twice the highest advertised rate. Specifically, to support an advertised service of N Gbps, the peak rate must provide for at least 2xN Gbps. Thus, for a 2 Gbps service the peak rate must be at least 4 Gbps to safely support the SLA using common practices. This premise allows the operator to investigate and determine the technology to use in order to support the advertised speeds. Once the technology is chosen, then the engineering work required to build out the solution may begin.
Technology Options
Let's look at the two fiber to the home solutions that will support a 2 Gbps symmetric service today: Point-to-Point Fiber and 10 Gbps Ethernet Passive Optical Network (10G-EPON).
Point to Point Fiber: Best Performance
Point-to-point topology is a "home-run" active Ethernet fiber implementation that provides dedicated fiber from the home all the way through the access network to the headend. It is analogous to building your own personal highway from home to your office so you can get to work faster. While this solution provides the ultimate future-proof network, in terms of bandwidth, flexibility and network reach, it requires a significant amount of fiber and associated optical transceivers. Running a dedicated fiber to a residential customer premise is both complex and resource intensive due to additional fiber management and ongoing maintenance. However, it delivers the best performance to meet customer needs.
10G-EPON: An Efficient 2-Gig Symmetrical Solution
While there are many flavors of Passive Optical Networks (PON), (see: OnePON), 10G-EPON with its symmetric 10 Gbps links, is the only standardized, and commercially available PON technology able to provide at least 4 Gbps peak rate to support a 2 Gbps symmetrical service level agreement. Because of its point-to-multipoint topology and passive implementation, 10G-EPON is a cost effective solution in terms of operations, fiber consolidation, and headend real estate required.
CableLabs has championed PON initiatives through contributions to international standards, hardware and software certification, and interoperability events. CableLabs is facilitating a common approach to provide fiber solutions that will allow for quicker and higher-scale PON deployments.
Conclusion
Both 10G-EPON and point-to-point fiber solutions can provide 2 Gbps symmetrical services, opening up a world of possibilities for cable operators and customers alike. From the realization of all-IP delivered services, more efficient network implementations, improved cloud services, and overall future proofing the network, 2 Gbps symmetrical fiber deployments are a reality today.
Jon Schnoor is a Senior Engineer at CableLabs.