A Re-Cap of FTTH Connect 2016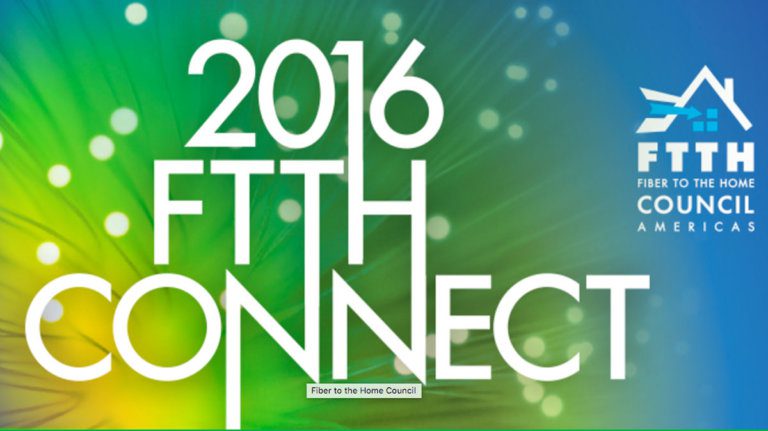 FTTH Connect was held earlier this summer in Nashville. Representing CableLabs and educating the audience about initiatives within the larger cable industry, Steve Burroughs, Curtis Knittle and I spoke at several sessions. In this short video, Steve, Curtis and I will share what we discussed and observed.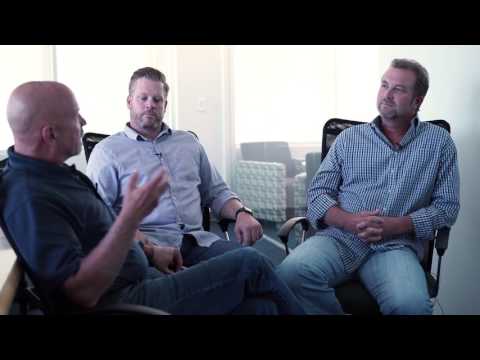 ---
Video Transcript
Curtis Knittle: I'm Curtis Knittle from the Wired Technologies Group here at CableLabs. I'm sitting here with Mr. Steve Burroughs (Lead Architect) and Mr. Jon Schnoor (Senior Engineer).
How do you think your activity went at FTTH Connect?
Steve Burroughs: I thought it went really well. We had a good turnout. The numbers that were projected by the the moderator actually were exceeded by about twenty-five percent. We had a lot of questions afterwards and I thought, by and large, we conveyed a lot of information and it was well-received.
Curtis: How do you think it went for you, Jon?
Jon Schnoor: It went very well.  It was good to be there representing the cable industry.
Curtis, how did we get into the position this year by having so much presence? What's the history of this?
Curtis: That's a good question. It all started pretty much back in 2014. I gave a presentation and I was basically the only cable operator to do such a presentation and so that was 2014.
In 2015, we had you guys. We had two speakers there doing a panel and we realized based on the feedback from 2014 & '15 that people were clamoring for more information. So this year we proposed a cable track and even a cable keynote.  This year we had a total of seven speakers talking on anything from future technologies like 100-gig EPON to provisioning.  Of course, the operator keynote was really key to providing some good information for the attendees.
Jon: Guy McCormick, Vice President at Cox Communications. The cable industry was represented by an actual keynote at the show.
Curtis: What kind of things did you talk about Steve?
Steve:  We had four people on our panel. And my particular area was addressing one of the needs that comes up with deploying FTTH that is not often thought of.  Deploying fiber is a lot more than just trenching and managing layer two protocols and OLTs and ONUs but there's also some higher layer aspects that rely on the access network. In this case, I was speaking about provisioning. And I addressed some of the things that CableLabs is developing at this time that is moving the dependency of the provisioning methods on the access network -- which is currently DOCSIS.  I'm making it more independent so I talked about a more modern mechanism that's access network-independent for provisioning the devices that are going to be attached -- whether it's via fiber or DOCSIS. And I also addressed dynamic service provisioning, which is going to take advantage of SDN as well as NFV -- ultimately replacing some of our older virtualization mechanisms.
Curtis: How about you, Jon?
Jon: I spoke about fiber parity in the cable industry. And so we're talking about phone services, internet services and video services and providing those services over fiber -- full fiber networks and fiber-to-the-home (FTTH) implementations. The idea is whatever we're doing in an HFC in a cable network, a traditional cable network, we need to be able to do the same things in an all-fiber network. I spoke about the parity between the fiber network and the HFC network and how do we get there from a fiber perspective.
Curtis: Creating the same services in the same experience.
Jon: Exactly.
Steve: I understand you also led a session?
Curtis: Yes, I did. I did two sessions. One session was on the 100 gigabit Ethernet Passive Optical Networking (EPON) and the standardization activities that are underway right now. And then I had another session that was the operator perspective on fiber-to-the-home.
Our motivation really was to give more exposure to fiber-to-the-premise (FTTP) whether that's home or businesses, give more exposure to the cable industry in what's actually happening because historically I think that show has been mostly telco and municipalities. We're now trying to ramp up some of the cable presence so that vendors and other operators and whoever is involved in the industry can actually start giving some thought to what the cable industry needs as well.