More Than 70 State Legislators Experience the Future of Connectivity at CableLabs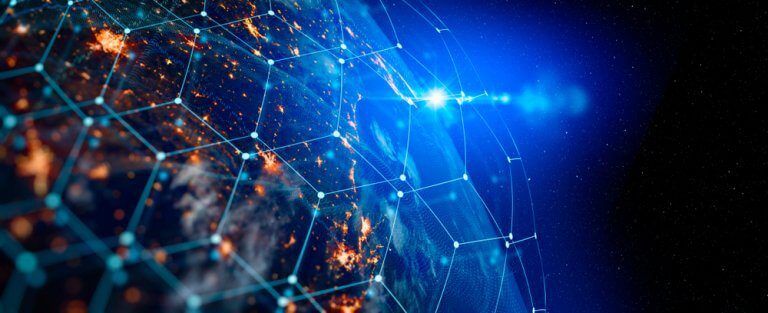 For the past several years, CableLabs has annually hosted a large group of state legislators from dozens of states across the country to discuss the future of broadband connectivity. It was our privilege to repeat that honor recently, both to showcase the cable industry's innovation roadmap and to listen to the interests and concerns of a diverse group of lawmakers.
Policymakers were excited to see firsthand the emerging network technologies that will enable increased cable broadband performance—faster symmetrical speeds, lower latency, enhanced reliability and better security. Collectively, the group of network technologies that will enable this increased performance is the cable "10G Platform," which will equip cable networks to deliver 10 gigabit services.
CableLabs' Rob Alderfer, Vice President of Technology Policy, kicked off the visit with an overview of the current state of cable broadband networks and the technologies on the horizon that will drive increased broadband performance. Gigabit-speed service is now available to nearly the entire footprint of the cable network in the United States. Although gigabit service is state of the art today, CableLabs sees an even faster future for connectivity with symmetrical multigigabit speeds coming soon to consumers through the 10G Platform. To help envision this future, CableLabs also screened its latest Near Future Video—"The Near Future: Diverse Thinkers Wanted"—to illustrate the applications and services that could be enabled by widely deployed 10G networks, including holo-rooms, on-call mixed reality (MR) and autonomous taxi fleets, among many others.
The state legislators then took part in a tour of CableLabs, including a series of demonstrations and discussions in the areas of wired network technologies, wireless network technologies, cybersecurity and immersive media.
Wired Network Technologies (Fiber and Coaxial)
In CableLabs' Optical Center of Excellence, Curtis Knittle, vice president of wired technologies, demonstrated multi-gigabit broadband service in action, with speeds of nearly 5 Gbps being received by a single cable modem using DOCSIS® 3.1 network equipment—a clear step toward 10G. Curtis also provided an overview of the emerging wired network technologies that underpin the 10G Platform, including advances in DOCSIS technology (DOCSIS 4.0), fiber optic access networks (Full Duplex Coherent Optics) and distributed access architectures (Remote PHY and Remote MAC/PHY). Collectively, these technologies will scale to deliver 10 Gbps.
Wireless Network Technologies (Wi-Fi, Mobile and Fixed)
CableLabs continues to grow its investment in wireless network technologies, recognizing that the consumer's broadband experience depends on a robust wireless connection. Joey Padden, a distinguished technologist at CableLabs, provided a live demo of gigabit Wi-Fi. Robust wireless connectivity, through home Wi-Fi networks, is essential to the delivery and full enjoyment of the full capability of the current cable broadband service and the 10G service of the future.
Joey led a discussion of the underlying technologies and constraints to future growth, including how a shortage of wireless spectrum is a major bottleneck for delivering on industry innovation. Policymakers can play a key role in helping enable the market by making more spectrum available for new and existing technologies, such as Wi-Fi. Recognizing the importance of spectrum policy, CableLabs is an active technical contributor to these important decisions, which were of high interest to the visiting lawmakers.
Cybersecurity and the Internet of Things
The Internet of Things (IoT) has the potential to enhance all our lives through increased efficiency, convenience and productivity. However, this proliferation of Internet-connected devices also creates meaningful risk for consumers, online services and the broader Internet. Insecure IoT devices can fuel cyberattacks, spread ransomware and steal sensitive personal information, among other concerns.
The 10G Platform seeks to mitigate these risks through a number of new technologies, including CableLabs® Micronets. CableLabs' Mark Walker, Director of Technology Policy, and Kyle Haefner, Senior Security Engineer, demonstrated how new tools such as Micronets will allow cable broadband customers to stay ahead of attackers. Protecting consumers has proven to be a priority we share with legislators. CableLabs and the cable industry are leveraging decades of experience and leadership to help address the challenges and risks that insecure IoT poses.
Immersive Media (VR, MR and Light Fields)
The tour also provided the legislators with the opportunity to experience the latest in virtual reality (VR) and discuss the near future of immersive media technologies, including on-call MR and holographic light field displays. CableLabs' Eric Klassen, Innovation Project Engineer, and Debbie Fitzgerald, Director of Technology Policy, led the discussion and provided legislators with a sense of the applications that cable's 10G broadband networks will enable. To support the development and adoption of immersive media, CableLabs helped found the Immersive Digital Experience Alliance (IDEA), which is standardizing a new media format for the transmission of volumetric media, such as light fields.
Following the lab tours, the event wrapped with a future-focused session on emerging technology megatrends with CableLabs' CEO Phil McKinney. Phil provided an innovator's perspective on key trends that will significantly impact technology development. For example, he highlighted exponential increases in storage capabilities (e.g., biological-based and memristor technologies), artificial intelligence, robotics and bandwidth. Phil explained how these technology megatrends will fundamentally change how we each live, learn, work and play.
As CableLabs continues to build the technologies that will make 10G networks a reality, we recognize the importance of dialogue with policymakers through events such as this. It is critical that government officials have a sound understanding of the industry's innovation roadmap, and it is equally important that industry listen to public policy interests. Together, we can build the future of connectivity.