L4S Interop Lays Groundwork for 10G "Metaverse"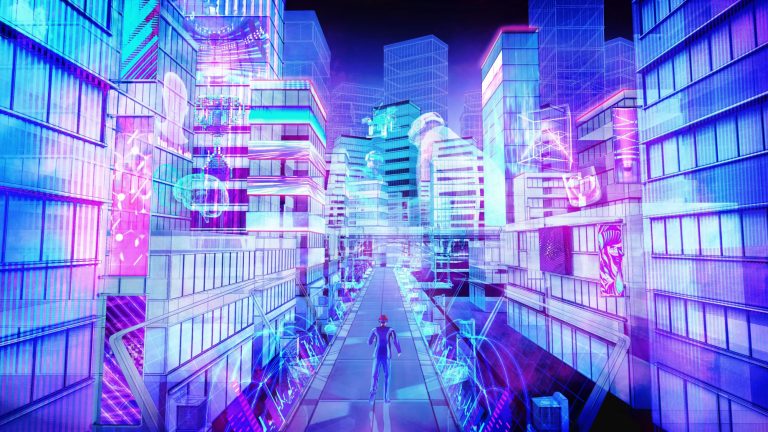 What does the future look like to you? Your vision could very well be dependent on L4S—Low Latency, Low Loss, Scalable Throughput—technology. A key component of the Low Latency DOCSIS® specifications, L4S is fundamental to the cable industry's 10G initiative and underpins three of the four tenets of the multi-gigabit platform: speed, low latency and reliability. By allowing applications to fully make use of multi-gigabit connections and, in the process, achieve ultra-low latency and near-zero packet loss, L4S will change what's possible in broadband networks.
The technology will enable the interactive and immersive media experiences of the future—"metaverse" types of augmented reality (AR) and virtual reality (VR) applications that once were only a figment of science-fiction imagination. L4S can also make possible applications that haven't been envisioned yet! And now, we're a step closer to deploying this critical technology after an interoperability event that drew participants from organizations including Apple, Google, Meta, NetApp, Netflix, Nokia and NVIDIA, as well as cable industry orgs Casa Systems, Charter Communications, Comcast and CommScope.
Low Latency DOCSIS Specs and IETF Standards
CableLabs and Kyrio, with support from Comcast, Apple and Google, organized the Interop event—the first in the world to test implementations of L4S. As an early adopter, promoter and contributor to the development of the technology, CableLabs has positioned the cable broadband industry to take the lead in capitalizing on this transformational change in the way applications interact with the internet. CableLabs integrated support for L4S into its Low Latency DOCSIS specifications from the beginning and has been a leader in pushing for its standardization in the Internet Engineering Task Force (IETF).
Broad Range of Participants
The four-day Interop event, held in coordination with the IETF during the organization's "Hackathon" in late July in Philadelphia, drew 32 engineers from 15 organizations. The engineers tested and refined their applications on Low Latency DOCSIS gear, including cable modems using Systems-on-a-Chip (SoCs) from multiple suppliers and cable modem termination system (CMTS) equipment from Casa Systems and CommScope. In addition, two L4S-enabled Wi-Fi access points—one from Nokia and the other from Google Nest—participated, and Nokia brought a 5G network emulator.
The goal of the event was to allow engineers to test and refine their implementations, rather than to demonstrate the capabilities of the technology. But we did manage to publish some impressive early benchmark results and demonstrate some of the applications nonetheless. In the first public demonstration of Apple's QUIC-Prague L4S congestion control design (recently announced at WWDC 2022) running over a Low Latency DOCSIS connection, the implementation achieved up to 50x reduction in latency and jitter and 70x reduction in packet loss. On the application front, NVIDIA demonstrated the L4S-enabled version of its GeForce Now cloud gaming service, and Nokia demonstrated a telepresence application that allows a user to use a touch screen to remotely control the live view generated by a 360° camera.
Continuing the Momentum
This was an important and successful first event for the cable industry and the internet, but we've only just begun. CableLabs and Kyrio plan to host a follow-up event at our Louisville, Colorado, headquarters in October, and we plan to facilitate another event in London in November. We welcome CableLabs members, cable vendors, application developers and other L4S implementers to join us at these upcoming events as we continue to advance in our march toward 10G. To register for the October L4S Interop, click the button below.
In addition, Kyrio provides a service for application developers who wish to test their 10G L4S applications using Low Latency DOCSIS network gear—privately, on their own time and at their own pace. If you're interested in Kyrio's testing services, learn more or contact the team here.