Jet Off to Miami for CableLabs' First Latin America & Caribbean Summit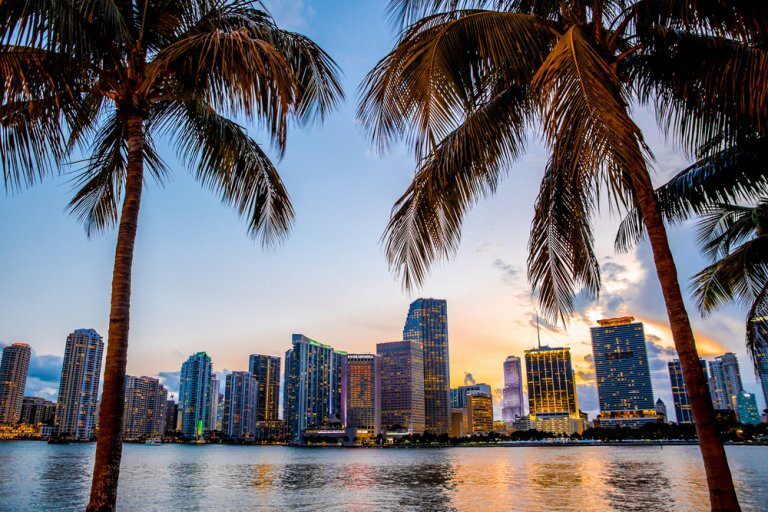 In recent years, expanding cable footprints across Latin America and the Caribbean have helped transform the lives of many people who now have access to better internet, TV and mobile services. But, there's always more work that needs to be done. This December, join us in "Magic City" Miami for our first-ever Latin America & Caribbean Summit, where we'll address the unique connectivity needs and challenges of the region and define strategies for the future.
Why Now?
Last year, cable overtook DSL to become the largest broadband technology platform in Latin America and the Caribbean. In 2018 alone, there were about 438 million Internet users—an increase of more than 130 million from 2013. This uptake is great not only for the providers, who are looking to expand and grow their revenues, but also for the communities they serve. In the long run, high-speed internet access changes the way people work, socialize and exchange ideas—leading to innovation, entrepreneurship and overall economic growth and prosperity. And we know that for many of our local provider members who care deeply about their communities, this is as much a motivating factor as their bottom line.
Our members in Latin America and the Caribbean represent a highly diverse group of cable operators – from 16 unique island communities in the Caribbean to 12 equally differentiated countries in North, Central and South America. At the summit, we will cover topics specific to their needs, including various ways the latest cable technology can accelerate progress in the region. You will have an opportunity to share ideas and insights with your peers, learn about the latest innovations and implementation strategies, and identify new opportunities for growth. Topics will include network evolution strategies in the context of 10G and DOCSIS 4.0, as well as fixed-mobile convergence, 5G, Kyrio's services and how they impact the connectivity industry, in-home Wi-Fi, operations experience improvements and other technology strategies for the new decade and beyond.
Who, When, Where?
The Latin America & Caribbean Summit is for C-level executives, technology leaders and subject matter experts from all CableLabs member companies in North, Central and South America and the Caribbean islands who have a deep understanding of the socio-economic characteristics of their markets and are committed to making a difference.
The event will take place in the beautiful Four Seasons hotel in Miami—the city appropriately referred to as the gateway to Latin America and the Caribbean—December 5–6, 2019.