INFORM[ED] Europe 2018: Be a Part of Shaping the Future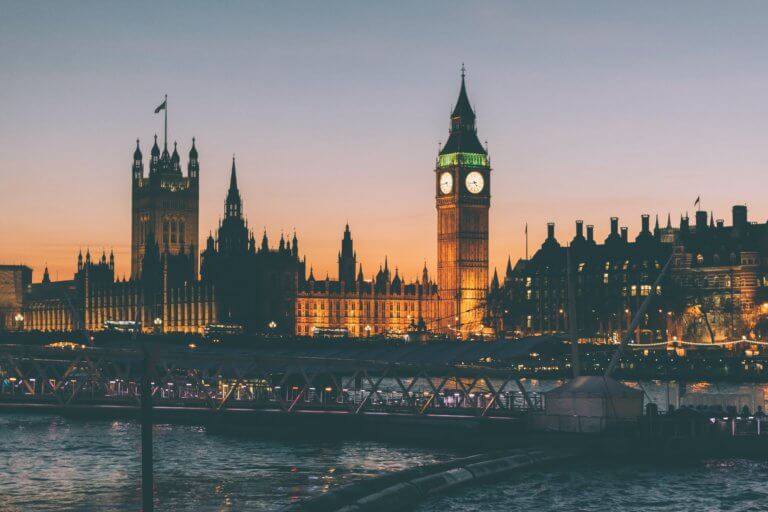 With the ever-increasing demand for bandwidth, driven by consumer demand for connected experiences across converged networks, one thing is abundantly clear—it's on cable to provide the integrated wired and wireless platforms of the future. On May 3-4, cable's top executives will gather together in London to discuss emerging technologies and the evolution of hyper-converged networks that will become the backbone of these technologies over the course of the next eight years. Inform[ED] Europe 2018 is a not just about what's "next"— it's about the "next-next" and how we can plan for these innovations today.
Why You Should Be There
This members-only event will be a deep dive into future technologies that will transform the way we live and work. You'll get a read on where the industry is headed, share insights and collaborate with top leaders and innovators from the European and US cable communities. By joining us, you can be a part of shaping the future.
What You'll Learn
In two days, we plan to cover a wide range of topics from next-generation DOCSIS and fiber technologies, to network and platform differentiation achieved through reliability, to 5G and mobile growth opportunities, to operational excellence. We'll examine the latest trends and how we can meet increasing consumer expectations for personalized, "uber-smart" experiences everywhere they go.
We will start off by hearing from cable's decision-makers. We've invited Vodafone Germany's Manuel Cubero and Liberty Global's Mike Fries – both members of our Board of Directors – to join our own Phil McKinney in a "fireside chat." They will present their vision for the future and how they plan on exceeding customer expectations in the years to come.
We'll have a session sharing CableLabs' innovation roadmap for the next 8 years. You'll learn more about the new technologies we're working on and get a greater understanding of the technology opportunities and interdependencies that drive our timeline.
You can explore emerging technology: access networks, 5G and more. In a world where cars are a step away from becoming smartphones on wheels and smart cities are within reach, consumer demand for new technology capabilities and more data-rich experiences is increasing. We will focus on how Cable can meet that need by driving innovation in networking, mobile and beyond.
You'll see what others are working on through our Innovation Showcase – European style. Over the years we've identified, presented and collaborated with many forward-thinking tech companies with innovations that can make a difference for our business and our customers. You will get a unique opportunity to learn how 6 young companies are ahead of the game and how their hard work is impacting the industry.
You'll hear Zanny Minton Beddows, Editor-in-Chief for The Economist and named one of the "Most Powerful Women in the World" by Forbes – and global economics expert – speak on the nexus between policy, economics and technology.
Members of our C-suites will provide a diversity of opinions on future technologies that will transform the world we live in and the competitive positioning of our networks across two sessions – one with CxOs, a second with CTOs.
Get more details on the Inform[ED] Europe 2018 agenda and register here. We hope to see you in London!