Achieve Seamless Access with Converged Access Edge Controller (CAEC)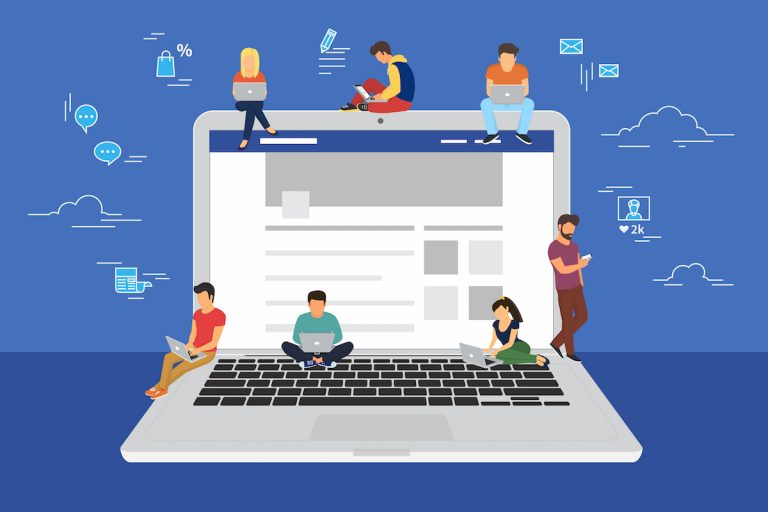 Imagine a world in which end users no longer worry about which network they're connected to because the most optimal connectivity for any given moment is automatically provided. This connectivity consists of one or more seamlessly combined network connections, intelligently customized by a multitude of factors, such as application requirements, user priority and network status. CableLabs believes convergence will be the driving force in making this world a reality and is working on solutions to enable it. Converged Access Edge Controller (CAEC) is one of those solutions.
How Does CAEC Work?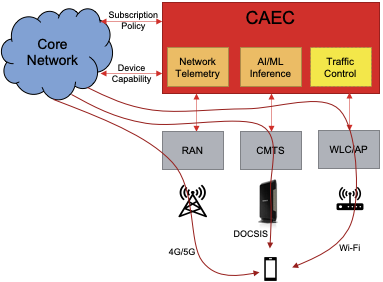 CAEC facilitates the converged use of HFC, Wi-Fi and mobile access technologies to optimize the use of network assets to deliver a seamless user experience. The controller dynamically switches, steers, or splits subscribers' data traffic across the available access links based on subscribers' device capabilities, subscription profile and real-time telemetry data of each access link, such as utilization and link quality.
For example, CAEC can be programmed to optimize the transport cost without degrading the perceived user experience. Households closer to the mobile site could primarily be served via wireless access link; CAEC will transparently switch them to HFC access link in the event of temporary congestion on that site to avoid degradation in the user experience. Similarly, households farther away from the mobile site could primarily be served via the HFC network, and CAEC could split the traffic between HFC and wireless upon onset of congestion in the HFC infrastructure. In another use case, the CAEC algorithm can be optimized to provide an instantaneous bandwidth boost by combining the available accesses based on device and subscription policies.
CAEC's Modular and Extensible Architecture
CAEC offers powerful, near real-time traffic bonding, steering, and splitting capabilities across multiple access technologies managed by a single operator (i.e. multiple system operator). CAEC sports a microservices-based architecture consisting of three main services; network telemetry, AI/ML inference and traffic control. CAEC's modular design and open APIs allow it to easily interoperate and complement other network services. For example, CAEC can be implemented as part of standardized network services such as O-RAN Alliance's RAN Intelligent Controller (RIC) and 3GPP's Network Data Analytics Function (NWDAF).  The CAEC platform is extensible to run customized machine learning models to identify the patterns in network behavior that are often tough for operators to identify. The platform also provides operators the flexibility to develop and implement their own traffic control algorithms.
There are alternative solutions to provide converged access that aggregate mobile and Wi-Fi traffic on capable client devices. For example, 3GPPP has defined an access aggregation specification called Access Traffic Steering, Switching & Splitting (ATSSS). Additionally, several companies are offering cloud-based solutions similar to ATSSS. CAEC can complement these solutions by providing near real-time directions to steer, switch or split the traffic based on a combination of AI/MI models and network intelligence. Converged Access Edge Controller can also provide valuable insights for proactive network maintenance based on real-time statistics analysis and pattern identification within the network.
Learn More
If you need more information or have any further questions, please feel free to reach out to Arun Yerra – Principal Mobile Architect, CAEC Project Lead (a.yerra@cablelabs.com).