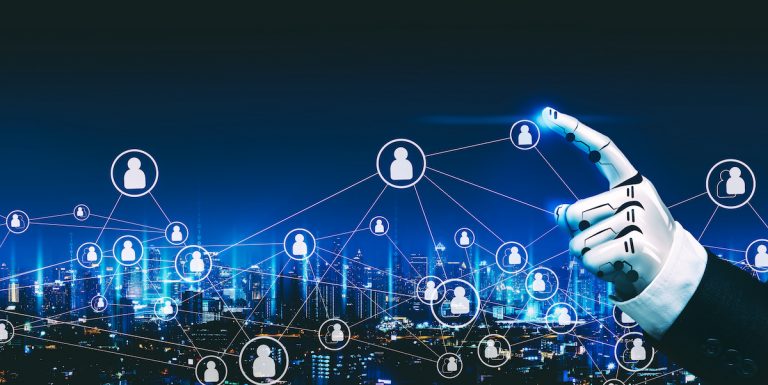 The 2022 Optical Fiber Communication Conference and Exhibition (OFC)—the hub of the optical industry and the premier event in fiber communications and networking—will take place March 6–10, 2022, at the San Diego Convention Center in San Diego, California. This year, the event will be presented in a hybrid format that offers both in-person and virtual sessions.
For over 40 years, OFC has been the world's largest conference and exhibition for optical communications and networking professionals. The event has drawn attendees from all corners of the globe to focus on the latest market trends, technology advances and groundbreaking innovations. The program is truly comprehensive—from near- and long-term research to the latest deployments, from fiber/components to comprehensive systems and networks, and from five-day technical sessions to one-stop-shop exhibitions.
Optical fiber communication technologies are critical to cable operators' success in supporting broadband, wireless and enterprise connectivity services. Cable operators have long invested in deploying more fiber deeper into their networks.
At CableLabs, our Optical Center of Excellence continues to be at the forefront of developing innovative approaches for high-performance fiber connectivity in cable operators' networks, including point-to-point and point-to-multipoint transport applications from the network core, in aggregation, at the edge, and to homes. These innovations demonstrate long-term evolution toward a converged network, a roadmap to extend the life of cable's infrastructure while continuing to lower the cost per bit, and methodologies for provisioning optical connectivity faster and more reliably.
Below is a list of CableLabs optical experts who will address a broad range of industry trends and technologies at the 2022 OFC conference.
| | |
| --- | --- |
| Time | Program |
| Sunday, 6 March | Dr. Jing Wang, Presenter |
| Sunday, 6 March | Dr. Zhensheng Jia, Workshop Organizer |
| Monday, 7 March | Dr. Haipeng Zhang, Presenter |
| Tuesday, 8 March | Dr. L. Alberto Campos, Panel Organizer |
| Tuesday, 8 March | Dr. Curtis Knittle, Presenter |
| Thursday, 10 March | Dr. Mu Xu, Panel Organizer |
| Thursday, 10 March | Dr. Zhensheng Jia, Presenter |
| Thursday, 10 March | Dr. L. Alberto Campos, Presenter |
| Thursday, 10 March | Dr. Mu Xu, Presenter |
We also have a collaborative project with the University of California, Santa Barbara (UCSB) that will demonstrate a novel C-band wavelength selective switch well equipped to handle the demands of scaling access at the edge network. Please join us to discuss how these technologies will shape the future of our broadband network.
In addition to my participation in two of these sessions, I'm honored to have been elected Optica Fellow (formerly Optical Society of America) for outstanding contributions to the development of interoperable coherent optical systems and fiber-wireless converged technologies for broadband access networks. I will be recognized at the OFC Awards Ceremony & Luncheon. I hope to see you there!
The Future of Cable
At CableLabs, we're committed to inventing new ways to keep people connected and improve their broadband experience. Now, with the 10G Platform initiative in the cable industry, there's no doubt that optical fiber transport will play an increasingly important role in enabling the delivery of fast and affordable bandwidth for all services, with lower latencies, enhanced reliability and better security in a scalable manner. Over the past few years, CableLabs has successfully developed a series of specifications to enable the development of interoperable transceivers using P2P coherent optics that are access-optimized to address the increasing traffic-aggregation needs of cable and shorter-length distribution networks in terms of capacity, network topologies and deployment scenarios.
Currently, we're working on a coherent passive optical network (CPON) project to develop a suite of specifications for next-generation 100G single-wavelength PON to enable service providers the ultimate cable connectivity platform and stay ahead of their convergence, business and residential needs. If you'd like to participate in the CPON working group activities, please submit your email request to workinggroups@cablelabs.com.
See you at the 2022 Optical Fiber Communication Conference and Exhibition!