Wi-Fi Proactive Network Maintenance: Making Wi-Fi Frictionless, Invisible, and Reliable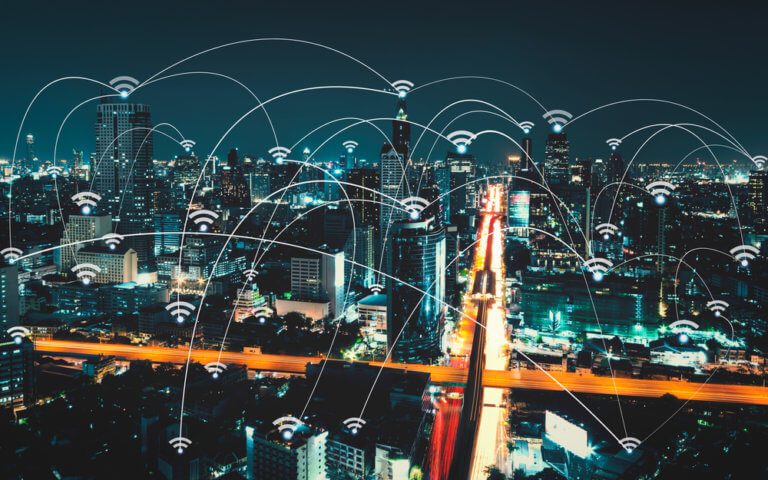 The term Wi-Fi, coined by the Wi-Fi Alliance, is one of the most widely used and recognized technology terms in the world. That's understandable when you consider facts like these:
KPCBs Mary Meeker, in her highly regarded annual global internet survey, found worldwide Wi-Fi networks grew from 90 million in 2012 to 450 million in 2017—an incredible 500% growth in 5 years.
Rakesh Taori, VP Systems and Standards at Phazr, says their research shows over 90% of travelers rate the availability of Wi-Fi as their #1 amenity when choosing a hotel.
Hotels, retailers, corporations, and others dependent on Wi-Fi networks understand its importance and value to their businesses. They are concerned with their Wi-Fi's uptime availability and are eager to develop proactive network maintenance capabilities.
Proactive network maintenance (PNM) is a revolutionary philosophy. Unlike reactive or preventive maintenance, proactive maintenance depends on a constant and rigorous inspection of the network to look for the causes of a failure, before that failure occurs, and not treating network failures as routine or normal. PNM is about detecting impending failure conditions followed by remediation before problems become evident to users.
Multiple Systems Operators (MSOs) report that no standard exists currently to capture key performance data from residential Wi-Fi. Proprietary solutions exist, but the problem is they lock MSOs into deploying a specific agent onto the consumer premise equipment (CPE) and can be restrictive in terms of analytics availability. At CableLabs, we're determined to change that.
Promising Wi-Fi PNM Field Trial
We created a proof of concept Wi-Fi PNM-enabled Access Point, which we then tested in a field trial involving 10 members in 7 countries and hundreds of millions of data points. The captured data demonstrated our ability to identify Wi-Fi issues remotely, such as poor coverage and time-based channel degradation. With this proven architecture, we successfully lobbied the Wi-Fi Alliance to create a task group around Wi-Fi PNM.
Wi-Fi Data Elements Vision
We're working with the Wi-Fi Alliance and their members to create the global standard for KPI capture—called Wi-Fi Data Elements. These data elements form a standardized data model that encompass the key performance indicators (KPI's) of a Wi-Fi network. Our aim is the rapid collection of data necessary to respond to the dynamic nature of Wi-Fi in residential, small and midsize businesses, and operator-managed enterprise systems.
Data—both a lack of and an overabundance—is holding up efforts to enact Wi-Fi PNM: Traditionally, cable operators have taken an all-or-nothing approach when polling information from a residential gateway, which means all MIBs or other data objects are polled at once. This could mean polling over 400 objects. As a result, operators minimize the number of device contacts, perhaps as infrequently as once a day.
Wi-Fi is a very dynamic technology, requiring a rapid response: One way to deal with this infrequent polling is to focus the data collection on a few critical pieces of information. Sending this critical information through a framework that supports scheduled and asynchronous transmission of ONLY the critical information would support scalability.
The majority of Wi-Fi support issues can be addressed by a handful of KPIs: An efficient framework would be one where data can be analyzed at high resolution and then distributed to OSS systems at a lower resolution. In home networks, this transmission would only occur in an exceptional condition.
It's important to collectively evaluate all data: Wi-Fi troubleshooting can't be accomplished by looking at a single data point. WFA's release plan addresses a solution for scalable and efficient Wi-Fi PNM data collection with options for event-driven data distribution.
CableLabs would like to facilitate better use of the DOCSIS 3.1 PNM capabilities to improve the effectiveness of the Data Elements architecture by creating a single repository for all PNM data, regardless of the source. The Wi-Fi Alliance Data Elements standard furthers that vision by allowing all CPE vendors to supply the same data.
Subscribe to our blog for further updates here or at the Wi-Fi Alliance website to see how Wi-Fi Data Elements is moving forward to improve Wi-Fi availability through proactive network maintenance, making highly available Wi-Fi networks accessible for the millions of users depending on them.