Wi-Fi 7 To Transform the Online User Experience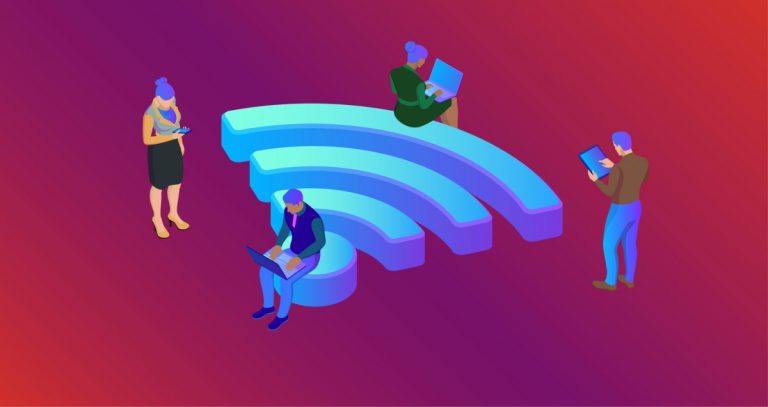 Wi-Fi continues to be the world's preferred wireless technology, with a record 19.5 billion devices expected to be in use by the end of this year. Many factors have contributed to the widespread adoption and success of Wi-Fi technology, including its support for mobility and its ubiquity due to operation in unlicensed bands and relatively low-cost deployment.
Over the years, Wi-Fi has evolved to support new applications and innovative use cases as technology has shifted toward digitization. Today, users expect more from their Wi-Fi than ever before at home, in the workplace and at school. As the demand for higher data rates and capacity continues to rise, latency and reliability have become key performance indicators to support applications such as online gaming, video conferencing and augmented reality (AR)/virtual reality (VR).
Wi-Fi is based on amendments to the IEEE 802.11 standard. The IEEE 802.11 amendments regularly introduce new features to deliver higher throughput and capacity, increase spectrum efficiency, and lower latency and power consumption. The most recent Wi-Fi generation, Wi-Fi 6 (based on IEEE 802.11ax), was launched by Wi-Fi Alliance (WFA) in 2018 for operation in the 2.4 and 5 GHz bands, and Wi-Fi 6E was launched in early 2021 for operation on the 6 GHz band. Wi-Fi 6/6E has strong market adoption, and WFA is now preparing the next generation of Wi-Fi — Wi-Fi 7 — to support ever-evolving applications and use cases.
Speed, Capacity, Latency and Reliability
The WFA Wi-Fi 7 certification is based on the IEEE 802.11be amendment called Extremely High Throughput (EHT), which operates on 2.4, 5 and 6 GHz bands. The 802.11be amendment increases throughput due to the larger 320 MHz bandwidth available at 6 GHz and 4K quadrature amplitude modulation (QAM). Devices such as laptops are expected to reach speeds up to 5 Gbps in optimal wireless conditions.
One of the unique key features of 802.11be is the multi-link operation (MLO), which allows for simultaneous connections to different bands. On top of higher throughput due to link aggregation, MLO improves reliability, enhances band steering and load balancing, and reduces latency. Latency-sensitive applications and applications that require more deterministic connectivity are also supported thanks to the stream classification service (SCS) feature. The amendment also addresses spectrum efficiency and interference mitigation thanks to features such as multi-resource units (M-RUs) and preamble puncture.
Wi-Fi 7 is already gaining momentum, and many manufacturers — including original equipment manufacturers (OEMs) — have announced the availability of chipsets and solutions. The Wireless Broadband Alliance (WBA) has just released a report that explores how Wi-Fi 7 will transform the way people worldwide live, work, learn and play. The report is available as a free download from the WBA.
Preparing for the Next Generation of Wi-Fi
While WFA focuses on developing Wi-Fi 7 certification to ensure product interoperability, IEEE 802.11 is initiating the development of the next IEEE 802.11 amendment, known as 802.11bn (likely to be marketed as Wi-Fi 8). It typically takes several years to complete 802.11 amendments, and the finalization of 802.11bn isn't expected before 2027 or 2028.
IEEE 802.11bn will focus on reliability, including increasing throughput at range, reducing tail latency and supporting seamless/near-seamless roaming/mobility. It will also provide schemes to reduce access point (AP) power consumption as regulators around the globe address customer premises equipment (CPE) power consumption.
How is CableLabs working to support these efforts? As part of our ongoing mission to represent the interests of our members, we take part in many WFA and IEEE 802.11 working groups to shape the future of Wi-Fi.
We also actively participate in the WBA, which fosters collaboration and promotes the development of wireless broadband technologies and services. Together with other industry leaders, we're working to develop a Wi-Fi infrastructure that can support the development of future technology, meet expanding user needs and deliver great user experiences.
Visit our website to learn how we're supporting these initiatives in our Wi-Fi Lab.