Upstream: How Much Speed Do You Need?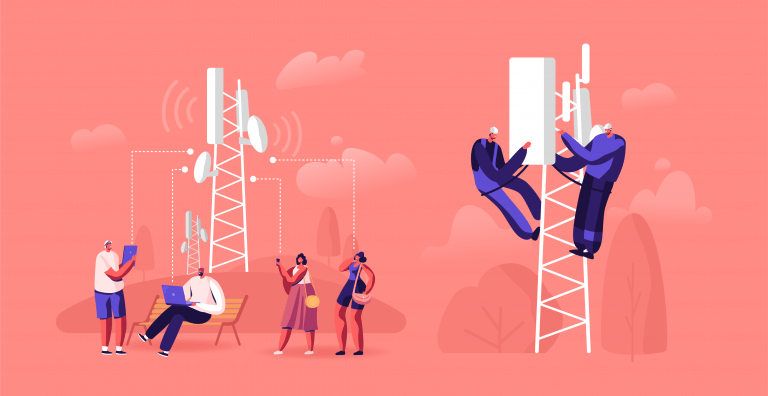 In the middle of a global pandemic, in which people are working and playing on their various devices at home, internet usage is surging—whether because of virtual meetings or streaming entertainment or mindlessly scrolling through apps. And it's not just the heavily used downstream aspect that's seeing increased usage, we're also seeing an increase in upstream usage.
What Is Upstream?
Upstream is when data flows from the user to the network. When we play an online multiplayer video game or conduct a web conferencing call, we're using the upstream channel. According to the NCTA's COVID-19 dashboard, upstream internet traffic through late July was elevated, up 22.1 percent compared with pre-pandemic levels.
Cable networks have ably handled this increased traffic, aided by the fact that popular upstream-dependent applications require relatively modest bandwidth. A web audio conference call requires a modest 0.03 to 0.15 Mbps in bandwidth, whereas a video call may require up to 3 Mbps. Given that nearly all U.S. households passed by cable networks have currently available upstream speeds of at least 20 Mbps, there's sufficient capacity to meet today's demands.
Your cable broadband internet connection can handle it today and we continue to advance cable network technology to ensure we're also ready for tomorrow.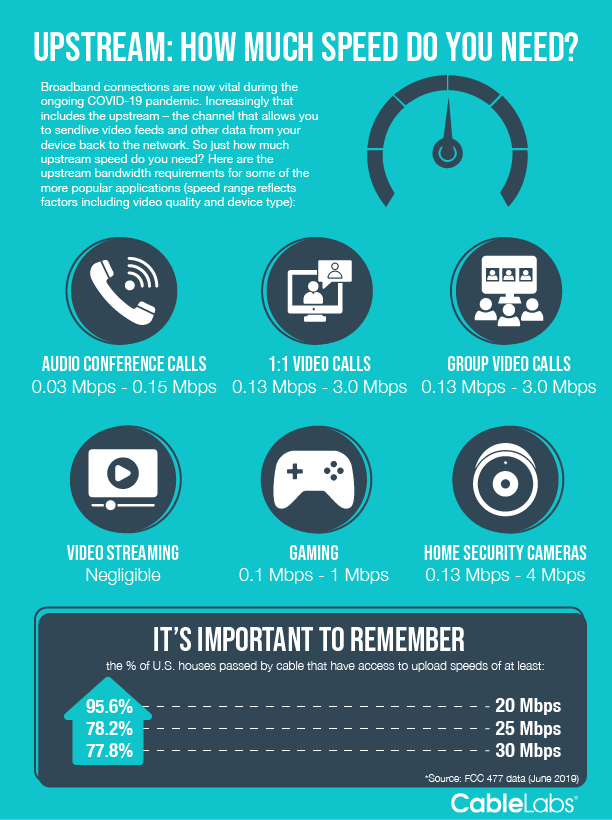 Download the infographic here.