Raising the Bar for Open-Source Wi-Fi: TIP OpenWiFi Release 2.9 Validated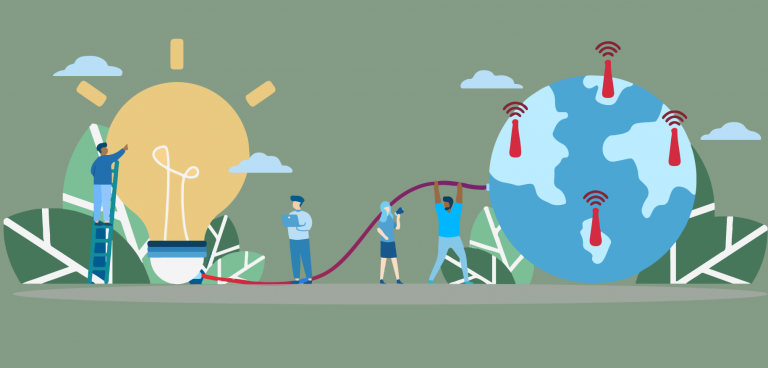 This week, CableLabs and the Telecom Infra Project (TIP), a global community of companies and organizations committed to developing improved infrastructure solutions for the Wi-Fi ecosystem, announced the successful validation of TIP OpenWiFi Release 2.9. CableLabs has also commissioned a refreshed OpenWiFi Community Lab to serve as a testing ground and demonstration stage for global cable operators.
TIP OpenWiFi is an open-source, community-developed, disaggregated Wi-Fi hardware and software system. As the cable industry seeks to accelerate Wi-Fi innovation and improved connectivity, this critical initiative supports the need for better networks and the growing adoption of Wi-Fi 6 devices across various applications.
Since OpenWiFi was launched in May 2021, CableLabs has supported the initiative with ongoing collaboration and R&D. This week's announcement represents a new milestone in the pursuit of plug-and-play interoperability and moves the industry closer to the future of Wi-Fi.
Empowering Advanced Connectivity
TIP OpenWiFi is designed to lower the cost of developing and operating managed Wi-Fi networks, encourage suppliers and service providers to collaborate on development and integration, and improve choice and flexibility in Wi-Fi infrastructure.
As ecosystem stakeholders develop enterprise-grade Wi-Fi solutions, OpenWiFi creates strategic value by:
Introducing diversity in the supply chain. With OpenWiFi, there's no shortage of products because suppliers aren't limited to one country, company or manufacturer.
Eliminating vendor lock. By promoting openness in the Wi-Fi ecosystem, OpenWiFi makes it possible to mix and match products and suppliers to suit the specific needs of the Wi-Fi network.
With the launch of Release 2.9, OpenWiFi empowers advanced connectivity by supporting OpenRoaming, a roaming federation service from the Wireless Broadband Alliance that enables an automatic, secure global Wi-Fi experience. The new version is built on the uCentral communication layer and supports Multi Pre-Shared Key (MPSK), allowing devices to log in based on MAC address. It also supports a captive portal to require user interaction before they are granted Wi-Fi access.
"When OpenWiFi works seamlessly with OpenRoaming out of the box, it creates strategic business opportunities in verticals including retail, hospitality, education and multi-dwelling units," said Tiago Rodriques, CEO of the Wireless Broadband Alliance. "It's a smart move by the community developing and building the OpenWiFi solution to include OpenRoaming capabilities."
Working Together to Accelerate Wi-Fi Innovation
In the brief time since OpenWiFi launched, there has been significant adoption by partners including NetExperience, VVDN Technologies, ActionTec and Edgecore Networks, as well as new global managed service providers (MSPs) and multiple-system operators (MSOs). Commercial deployments have seen success in the United States with Boingo Wireless, in India with Spectra, in Pakistan with Multinet, in Kenya with ThinkWiFi and Mawingu, and a trial with the City of Dublin and Virgin Media that complies with the European Commission's WiFi4EU initiative, the benchmark for public Wi-Fi deployments in Europe.
Under TIP, OpenWiFi is a coordinated approach to openness within the Wi-Fi ecosystem. It brings together industry stakeholders, including corporations, industry alliances and open-source communities, to accelerate innovation and development of enterprise-grade Wi-Fi solutions. The system includes a cloud controller software development kit (SDK) and enterprise-grade access point (AP) firmware and is designed and validated so that these components work seamlessly together. Using standardized open APIs, the software platform allows APs to be managed from the cloud. A single codebase can be used on any compliant whitebox hardware, and developers can use the API to build innovative services on the cloud and target any device running on the OpenWiFi stack.
Test, Verify, Deploy
CableLabs' OpenWiFi Community Lab offers CableLabs members who are building Wi-Fi networks the opportunity to demo, test, trial and ultimately deploy OpenWiFi. Companies participating in the trial and the OpenWiFi Lab include hardware manufacturers as well as software cloud controller companies: ActionTec, EdgeCore Networks, HFCL, Indio Networks, Lindsay Broadband and NetExperience.
"CableLabs has supported OpenWiFi since the launch, and we believe in the power of open and disaggregated Wi-Fi solutions," said Josh Redmore, Principal Architect of Wireless Access Technologies for CableLabs. "This new version of OpenWiFi leverages open-source software and hardware to greatly reduce the barrier to entry of deploying managed Wi-Fi."
Ongoing collaboration with TIP empowers the Wi-Fi ecosystem to center innovation and development on customer needs. As the leading innovation and R&D lab for the cable industry, CableLabs empowers research, development and testing for OpenWiFi, pointing the way toward innovations that will soon be standard in the cable industry. In collaboration with other industry stakeholders, CableLabs' partnership with TIP aims to promote rapid development of OpenWiFi-based solutions that make possible the high-quality connectivity needed to underwrite ongoing innovation both now and in the future.
Stay up to date on TIP OpenWiFi and more by subscribing to our blog and visiting our Wi-Fi lab.