The Future of Home Networking: HIPnet, HOPnet, and RAP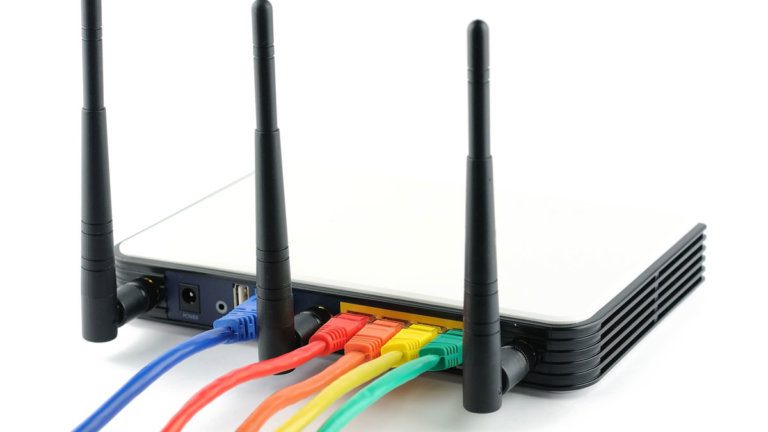 HIPnet, HOPnet, and The Future of Home Networking
You might think this is going to be a story about Eminem, 50 Cent, or the Beastie Boys.  But before you drop that Slim Shady LP on the turntable, let me assure you that this is actually about cool new technology.  It is technology that will change the way you think about your home network.  In fact, it's going to change the way you think about accessing your music and other media on all of your connected devices. In my last blog I told you about a new standard, 'Home IP Networking' (HIPnet), that provides a plug and play user experience for configuring a home network.  You simply connect the routers together and they will self-configure, meaning zero involvement from the user.  HIPnet technology will soon be available in some home routers.
What's Next?
Well, we've added some cool features to HIPnet, the first of which is service discovery.  Service discovery allows you to connect with devices on home networks without all the bother of needing to locate and configure them.  Let's say you're at your friend's house and you want to stream video on your iPad from his Apple TV.  The HIPnet router extends all of the locating, routing, and delivery functions across router boundaries, a serious limitation with today's routers.  So all you do is select a show, press play, and watch.
If you are thinking of using multiple routers in your home network, HIPnet will soon offer a new feature that makes self-configuration even more foolproof.  In every home network there is a primary router that connects to the ISP, where functions such as firewalling and address translation are performed.  We typically call this the 'edge router.'  But with self-configuring networks, how do the downstream routers know which device is the edge router, and that they are not responsible for some functions?  The answer is the 'Customer Edge Router ID' (CER-ID). CER-ID is a new DHCP option that tells other routers that are further behind the edge which router is the CER.  The CER-ID enforces a natural hierarchy in the home network in a manner that is seamless and transparent to the end user.  Much like soldiers falling in line for a drill, internal routers respond in a similar manner and learn their place in the home network.
Beyond HIPnet
CableLabs is considering home network enhancements beyond HIPnet.  In particular, we are exploring ways to integrate Internet of Things (IoT) with home networks in an effort we call HOPnet (Home Optimization Platform) and remote access to customer networks through Remote Access Platform (RAP).
HOPnet
HOPnet seeks to provide a common platform for Internet of Things functions such as home security, home automation, and media streaming.  By providing a common interface into MSO systems, it would simplify how MSOs develop and deploy new Internet of Things projects and specify how new devices could fit into a cable ecosystem.   Here are some of the things you will be able to do in the very near future:
Connect both IPv4 and IPv6 IoT devices to an MSO's IPv6 infrastructure
Make the Internet Of Things (IoT) and IP video services more compelling because control can be managed through a common interface
Provide access to home security cameras
What About RAP?  How Is It Different From HOPnet?
Remote Access Platform (RAP) is an even more forward-looking technology, in the sense that it will take HOPnet to the next level by providing access to all the video, music, and other data in the home from remote locations, securely and with the level of quality users expect.  So, if you're connected to cable Wi-Fi when you're away from home, you'll still be able to stream your favorite movie from your home media server.
With RAP, things like dynamic VPNs will be possible, both for the private network and for public Wi-Fi.  Subscribers will be able to switch transparently between the private home network and to Wi-Fi hotspots supported by their ISP.  Ultimately, RAP will deliver the ability to provide any content, to any place, and at any time, in an automated fashion that does not require any action on the part of the end user. 
This Sounds Cool.  When Can I Get It?
Most of the HOPnet and RAP features are several years away from being integrated into a home router.  Specifications still need to be written, products need to be developed, and a lot of testing still needs to be done.  But isn't it exciting to know about the things you'll be able to do in the future with your home network?  It's really only a hip, hop, and a jump away from today.
By John Berg –