Say "Hoi" to VodafoneZiggo, Our Newest CableLabs Member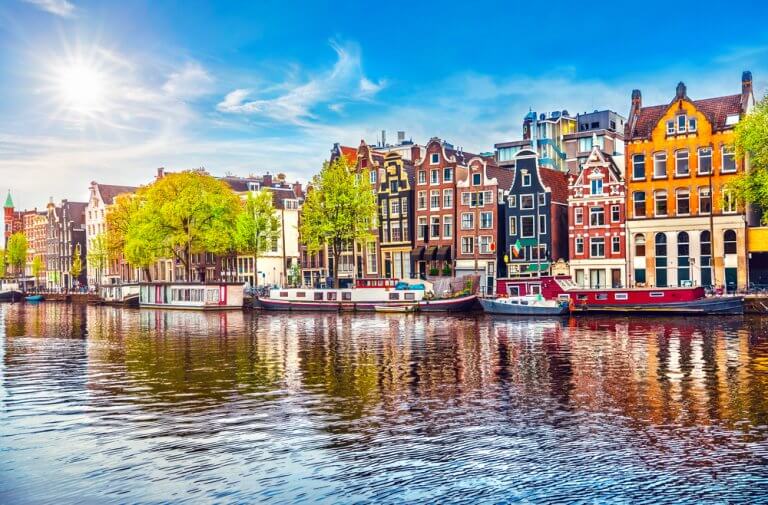 We are very happy to announce that VodafoneZiggo just became the 62nd member of our global CableLabs family. VodafoneZiggo is a Dutch joint venture formed from the union of two very well-known brands:
Ziggo, the #1 cable network and entertainment provider in the Netherlands owned by Liberty Global, the largest international TV and broadband internet company; and
Vodafone Netherlands, the #2 mobile operator in the Netherlands owned by Vodafone Group, one of the world's largest telecommunications companies.
VodafoneZiggo provides 9.7 million fixed line services to its customers with nearly 4 million video, over 3 million broadband and 2.5 million telephone services, and provides mobile services to nearly 5 million customers. The joint venture now provides converged video, broadband and mobile services to over 1 million households just 18 months after launching its quad-play offering.
Why VodafoneZiggo Is a Perfect Fit for the CableLabs Family
VodafoneZiggo's focus is an echo of our own future vision for the global cable industry – connected networks. By joining forces, VodafoneZiggo's parent companies embarked on a path toward a seamless and reliable connectivity between networks, devices, and most importantly, people. Beginning in 2020, VodafoneZiggo will begin providing a 'network of the future' with converged mobile and fixed connections.
Liberty Global announced its next-generation TV entertainment platform, 'Horizon 4', in 2018 featuring a superfast set-top box with 4K Ultra HD picture quality and a remote control with voice capabilities. VodafoneZiggo is currently testing 'Horizon 4' and is working towards a commercial launch in the first half of 2019. DOCSIS 3.1 technology, the CableLabs innovation enabling multiple gigabit per second broadband speed, has been successfully piloted in the Utrecht region of the Netherlands enabling VodafoneZiggo to proceed with a nationwide 1 Gigabit network rollout by 2020.
As a next step in the realization of its network of the future, VodafoneZiggo has increased the bandwidth of a part of its mobile network and, as a result, download speeds of more than 1 Gbps are now possible. Mobile devices supporting these download speeds are expected to be broadly available in 2019. The joint venture is also carrying out 5G tests, working on innovative IoT solutions to make cities safer and more sustainable.
Benefits of CableLabs Membership
We believe that CableLabs' international reach will help companies like VodafoneZiggo and many others achieve the technological alignment and global scale needed to ramp up the pace of innovation and drive down costs. A CableLabs membership gives them a direct link to the rest of the industry through which they can share experiences and collaborate to better serve their customers.
Other membership benefits include:
Exclusive access to our quarterly R&D reports, competitive assessments of innovation focus areas and more.
An invite to our annual Summer Conference and other member-only global events, plus other industry conferences, such as CES.
A behind-the-curtain look at the latest innovative research not yet available to the general public.
An opportunity to participate in Working Groups that drive industry standards in fiber, security, mobile, virtual networking and other innovative fields.
If you'd like to learn more about CableLabs member benefits and how to apply, please click the link below.