Please Join CableLabs at Inform[ED]™ Wireless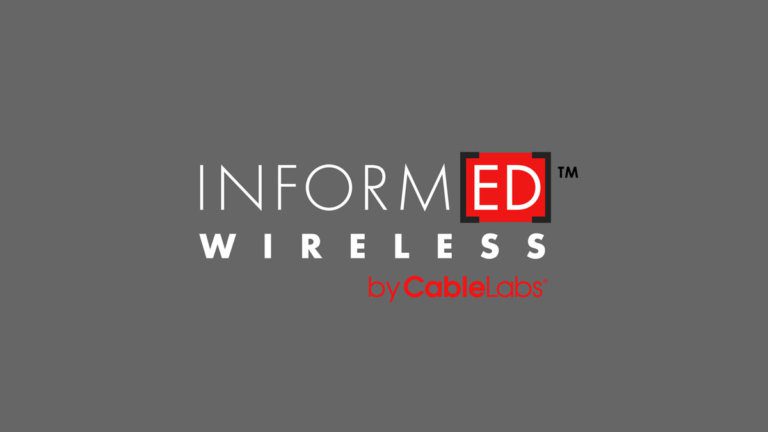 The cable industry has been playing an increasing role in advancing wireless technologies as fixed and mobile networks are converging. Today the cable industry provides wireless customers with the largest footprint of wireless hotspots in an environment of increasing mobility as well as providing backhaul connections to mobile operator cell sites.  To meet the predicted 1000x increase in wireless data over the next 10-12 years, it is expected that a large part of this will be achieved by small cell deployments inside homes and offices on cable. There are opportunities for the cable and wireless technologists to collaborate on technologies such as 5G, WiFi and small cells to deliver an improved customer experience in the future.
CableLabs is hosting its first-ever Inform[ED] Wireless Conference to bring together cable and wireless technologists in addition to business analysts and policy leaders. Please join me on April 13 in New York City where you will learn from a diverse panel of speakers who have insights into the technology roadmaps, the business opportunities and the regulatory and political landscape of convergence.
CableLabs has confirmed a diverse and talented group of speakers for the event. Representing academia will be Ted Rappaport and Gerhard Fettweis. Dr. Rappaport is founding Director of NYU Wireless and has authored several books on mobile communications. He will be joined by Professor Gerhard Fettweis of Dresden Technical University who is best known as the man behind the tactile internet and Professor Rahim Tafazolli of the University of Surrey who heads the UK's 5G Innovation center. Two FCC commissioners, Michael O'Rielly and Jessica Rosenworcel, will provide their points of view on the direction of network convergence. We also have Bob Berner, CTO of Rogers Communications, giving his perspective as both a mobile and cable operator. Industry representatives from Qualcomm, Ericsson, Alcatel-Lucent and Comcast will debate their points of view.  Never before has such a talented group of speakers joined together for a single-day focused event.
As the world moves to an increasingly personal, mobile and wireless world, this is an event that can not be missed. Organized into an efficient single-day conference, we will cover strategies, technologies, and policies. Consider this conference as a great opportunity to learn about the evolution from today's network to 5G and the role of cable networks. Future cable access technologies will be evaluated, taking into consideration millimetric wave-band small cells. The evolution of WiFi and its expanded role within the home and beyond. During the conference, we will dive into the sharing of spectrum in the 3.5 Ghz band. We will also address the tactile internet and latency requirements. The day will conclude with a clear vision of the future.
Registration for Inform[ED] Wireless is in progress. Reserve a seat for your colleagues and yourself by registering now. I look forward to meeting you in April in NYC.