Charged Up and Gaining Ground: Global PlugFest Moves Open RAN Ecosystem Closer to Commercial Deployment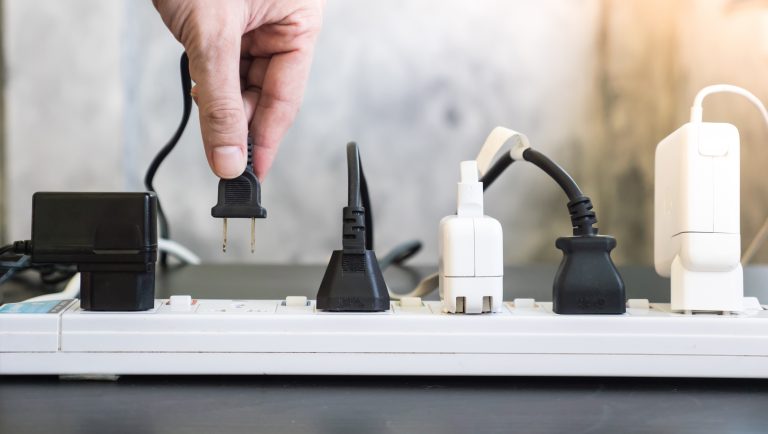 Service providers constantly reconsider their network architectures in search of economies of scale and new business model opportunities, keeping a close eye on open network architectures. Taking advantage of the continuous decoupling of hardware and software, the mobile industry has been working on a software-defined open radio access network (RAN) initiative called Open RAN.
What exactly is Open RAN? What does it mean for wireless network technologies? Finally, how is CableLabs actively involved in the initiative?
What Is Open RAN?
Open RAN is an open set of technical networking specifications realizing open interfaces and network programmability. The initiative enables mobile operators to deploy intelligence closer to where it's needed, whether at the antenna or at edge of a network, to improve operational efficiency and quickly adapt to new service models.
Open networking is also getting attention from governments. On Dec. 8, 2022, the governments of the United States, the United Kingdom, Australia and Canada announced in a joint statement the endorsement of these Open RAN principles:
Open disaggregation
Standards-based compliance
Demonstrated interoperability
Implementation neutrality
To demonstrate the principles in action, the O-RAN Alliance—a group of mobile operators, vendors, and research and academic institutions—has been holding bi-annual Global PlugFests.
O-RAN Global PlugFest
CableLabs was one of six hosts for the Fall 2022 O-RAN Global PlugFest. During the PlugFest, the Kyrio Open Test and Integration Lab—located at our main offices in Louisville, Colorado—made its state-of-the-art 5G facilities available to network and test equipment vendors. Overall, we observed that Open RAN equipment from various vendors can interpret the open standards correctly and interoperate successfully under load conditions, paving the path toward commercial deployments.
Seven participants—Calnex, Capgemini Engineering, Lumentum, Radisys, Sunwave, VIAVI and Xena Networks—collaborated, integrated and tested three scenarios to demonstrate interoperability based on open interfaces implementation. Specifically, the companies tested:
Multi-vendor Open RAN system integration and end-to-end system performance using 5G user equipment (UE) and 5G Core network emulators. The Open RAN system consisted of Centralized Unit (CU), Distributed Unit (DU) and Radio Unit (RU) components interconnected via third-party small form-factor pluggable (SFP). Upon successful integration, the participants measured the fronthaul latency impact on peak user throughput and cell throughput under various signaling and user traffic load conditions.
The interoperability of Open Midhaul (F1) and Xn interfaces for an Open Centralized Unit (O-CU) that adheres to the CU-DU Split gNB architecture defined in 3GPP. Both interface management and UE-context related procedures were verified.
Near-Real-Time Radio Interface Controller (Near-RT RIC) integration and testing with RIC Tester. The Open RAN E2 interface procedures, used to enable near-real-time software applications for network automation (xApps), were verified against an emulated 5G RAN. In addition, a QoS xApp was successfully integrated.
For more information about the fall event, visit the O-RAN Global PlugFest web page.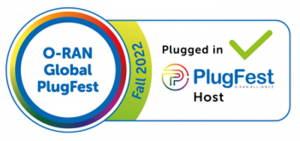 Ongoing Interoperability Work
The Fall 2022 O-RAN Global PlugFest event was just another way CableLabs works with the industry and vendors to drive interoperable network technologies.
Also last year, CableLabs was recognized for its interoperability testing in mobile network technologies when it was named the host lab for the 5G Challenge's Preliminary Event. The challenge was hosted by the National Telecommunications and Information Administration's (NTIA's) Institute for Telecommunication Sciences in collaboration with the U.S. Department of Defense.
In addition, Kyrio—a CableLabs subsidiary—provides Open RAN certification and badging testing services (conformance, interoperability, end-to-end) for those who want to certify their Open RAN component or system on their own time at their own pace. If you're interested in Kyrio's testing services, learn more or contact the team.
What's Next for Open RAN?
The fall PlugFest event allowed the industry to get the pulse of the Open RAN ecosystem. And our work continues.
CableLabs and Kyrio plan to continue hosting O-RAN PlugFest activities at our Kyrio OTIC lab. In the future, we'll be exploring innovative radio network implementations based on the Open RAN architecture. We welcome CableLabs members, vendors and application developers to join us at these upcoming events. To register your interest in participating, contact us using the button below.