NFV License Management: The Missing Piece of the Puzzle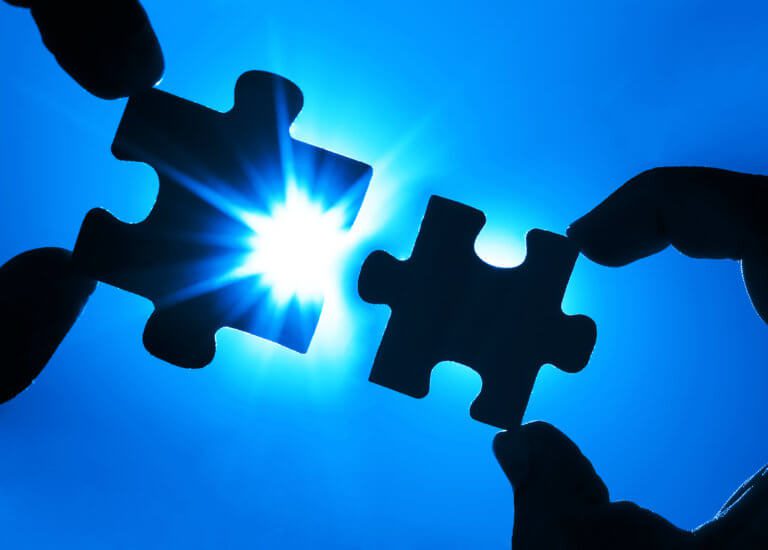 Ever experienced the annoyance of trying to install or reinstall licensed software on your PC only to find that you lost the license key? Imagine the challenge of managing software licenses in a large complex organization such as a telecommunications operator with hundreds, if not thousands or even tens of thousands, of licenses spread across many critical systems. How many licenses are in use at any given moment? How many are expired or technically in breach of commercial agreements with vendors?
I could go on, but you get the gist. Software license management in the telecommunications environment is about to become an order of magnitude more complex as NFV emerges from the shadows to become the technology of choice for future telecommunications network infrastructures!
Physical network appliances, purchased with a packet of software licenses, wrapped up in a commercial agreement with a single vendor and fixed for several years are about to be displaced by racks of servers running thousands of ephemeral instances of Virtual Network Functions (VNFs) and other types of critical software originating from a myriad of diverse sources - and changing minute by minute according to changing demands on the network.
Welcome to the brave new world of NFV.
How Software Licensing Underpins the Economic Viability of NFV
As one of the leaders of the group of network operators who introduced the NFV concept in 2012, I have been aware since the very beginning of the critical role that software licenses will play in the economics of NFV. Once a rack of servers is installed, software licensing becomes a significant recurring cost, as anyone who purchases software will know all too well. It might seem obvious, but there shouldn't be any technical barriers to the implementation (and enforcement) of any type of commercial licensing agreement between network operators and software providers.
The ability to negotiate and concurrently implement different software licensing regimes with different software providers is a very important competition dynamic for NFV. Interoperability for automated license management transactions between software providers and network operators will be crucial and we want to level the playing field for innovative small software vendors to engage with the cable industry by specifying standardized approaches.
Leveling the Playing Field for Small Software Vendors
I hadn't thought much more about NFV License Management until the summer of 2015 when I was approached at a Silicon Valley conference by the marketing director of a small independent software vendor. He said his company was very concerned that they might be excluded from NFV procurement contracts because network operators would not be motivated to implement proprietary license management arrangements with more than a few predominantly large players. I was very concerned about this because the whole point of NFV was to open the telecommunications ecosystem to small innovative software players. A vibrant and open telecommunications ecosystem is something I feel passionately about, and I resolved to do something about it.
Why do we need standards for NFV License Management?
Today there is huge diversity of license management mechanisms across the software industry which is reflected in the product offerings from Virtual Network Function (VNF) providers. Each network operator and VNF provider has a different licensing and enforcement process and the rate of change for software is increasing. Clearly, this will make service provisioning and license renewal operations more complex, error-prone and time-consuming. How will VNF providers know that their software is being used according to the license terms? And network operators need to ensure that any failure in license acquisition or enforcement does not lead to service outage.
These issues can be resolved by establishing a standard NFV license management architecture which, in addition to facilitating software vendors creating their own, independent, commercial licensing terms, would have many benefits, including:
Avoiding the need to customize the license management procedure for each VNF type and VNF provider.
Simplifying acquisition of VNF license usage information, this is particularly important when dynamically scaling VNF instances to support service demand.
Reducing licensing errors which might otherwise lead to service outages.
Massively simplified license management operations which are independent of the underlying VNF solution. This, in turn, may result in savings from the ability to optimize actual usage, reducing the waste of digital assets like software licenses.
Enabling a competitive ecosystem for NFV software providers.
A guiding principle is to minimize the impact on the existing NFV specifications by identifying the minimum features needed to implement any commercial license management framework typically residing in a separate or higher layer system (e.g. OSS/BSS). I think of this as identifying and specifying the minimum set of operations necessary to be executed by the NFV Management & Orchestration (MANO) system to acquire VNF software licenses and monitor their usage.
Addressing the NFV License Management Challenge
I encouraged discussion on this topic in the ETSI NFV Network Operator Council and there were notable contributions from BT, Korea Telecom and others which raised global awareness.
Peter Willis at BT summed up the network operator requirements for NFV license management very nicely in an influential contribution:
All VNFs should use the same methods, mechanisms and protocols.
Processes should be fully automated requiring no manual intervention and scalable to 10's of Millions of VNF instances.
There should be no common mode failure mechanisms.
Networks should be able to bootstrap in all possible scenarios.
Customers should not lose service due to administrative errors (i.e. VNFs should default to running).
All commercial VNF licensing models should be supported without requiring VNFs to be re-written or upgraded.

Peter provided some interesting examples: Perpetual, pre-pay, post-pay, pay-per-use, pay-per-GByte, pay-per-Gbit, pay-by-maximum-instances, pay-per-day, pay-per-month, pay-per-minute, etc.

VNF "usage" accounting should be independent of "billing" (i.e. it should be possible to turn "usage" data into a "bill" using a third-party application).
"Usage" data should be authenticated & auditable (a key concern for VNF providers).
With the network operators fully on board, an ETSI NFV Work Item was initiated to study the topic and to publish a set of recommendations that the industry could sign off on. Abinash Vishwakarma at NetCracker volunteered to lead the work which started in the autumn of 2016.
Recommendations Published
I am really pleased that just as everyone was heading home for the holidays, ETSI NFV delivered the Report on License Management for NFV. This work took months of collaborative effort and is a very important step for the industry. It documents the features required to be implemented within the NFV Architectural Framework to support NFV License Management. These features will enable any combination of commercial license management regimes without implementing proprietary license management mechanisms.
The ETSI NFV work is complemented by work in TM Forum on NFV License Management addressing the higher layer requirements.
Next Steps
The next step will be to specify the necessary features within the ETSI NFV Architectural Framework and associated APIs that may be required to support License Management. This work is targeted to be completed in time for Release 3 of the ETSI NFV specifications in the summer of 2018.
Meanwhile, I am in dialogue with software providers to encourage them to get involved in this critical next stage of ETSI NFV work and to begin developing product road-maps to support NFV license management with the features and scalability required for telecommunications-grade operations.
What is CableLabs doing in this space?
CableLabs has been working on SDN and NFV for over four years. We have studied the impact of NFV in the cable environment, including the home environment and the access network. We are also making a significant contribution to the collaborative industry effort on NFV. We hold leadership positions in ETSI NFV and our NFV & SDN software stack – SNAPS is part of OPNFV. We actively encourage interoperability for NFV and SDN solutions and CableLabs' subsidiary Kyrio operates SDN-NFV interoperability labs at our Sunnyvale-CA and Louisville-CO locations, which enable vendors and operators to work together to validate interoperability for their solutions.
ETSI NFV has created the foundation standards to deliver carrier-grade virtualization capabilities for the global telecommunications industry. You can find more information at ETSI NFV Industry Specification Group. To stay current with what CableLabs is doing in this space, make sure to subscribe to our blog.
--
Don Clarke is a Principal Architect at CableLabs working in the Core Innovation Group. He chairs the ETSI NFV Network Operator Council and is a member of the ETSI NFV leadership team.