Network Operator Perspectives on NFV priorities for 5G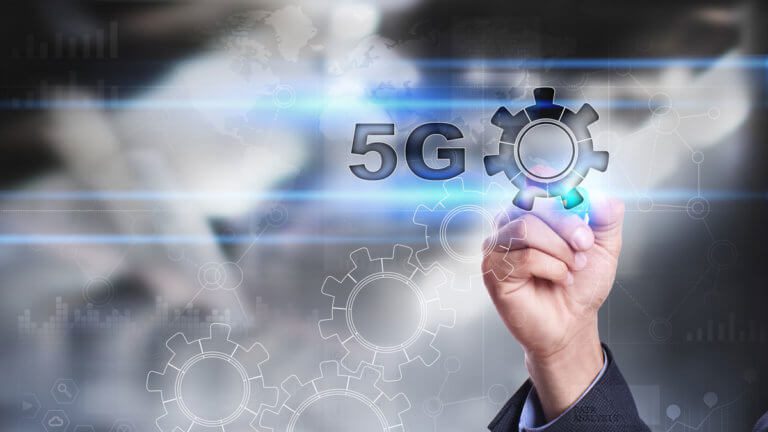 Today, twenty-three network operators published a white paper to guide the industry on priorities for NFV to deliver the industry vision for 5G systems: "Network Operator Perspectives on NFV priorities for 5G". The network operator co-authors include Bell Canada, BT, CableLabs, CenturyLink, China Mobile, China Unicom, Colt, Deutsche Telekom, KDDI, KT, NTT, NTT DOCOMO, Orange, Portugal Telecom, Rogers, SK Telecom, Sprint, STC, Swisscom, Telecom Italia, Telefonica, Telenor, and Vodafone. As managing editor for this white paper, I worked closely with colleagues from these leading organizations to document some key consensus requirements that we want the 5G standards community to take into account in their upcoming specification work.
We believe the evolved 5G network will be characterized by agile resilient converged fixed/mobile networks based on NFV and SDN technologies and capable of supporting network functions and applications encompassing many different networks and services domains. The breadth of foreseen 5G use cases and environments implies high scalability, ultra-low latency and ability to support a massive number of concurrent sessions, as well as ultra-high reliability and security. To achieve these ambitious goals, Network Slicing, Cloud-native design principles, End-to-end Service Management, Edge Computing, RAN Cloudification, Multi-site/domain Services, NFV License Management, Security, Reliability, and Scalability are important enablers as outlined in some detail in this paper.
In an era of increasingly stretched resources, it is vitally important for standards development organizations and open source communities to avoid re-invention and wasteful duplication of effort. Hence, an important message is to encourage reference to the extensive body of foundational NFV specification work already published by the ETSI NFV Industry Specification Group over the past four years as the basis for 5G.
As managing editor, I believe this white paper should be used as guidance for the wider industry on how NFV should be used to realize 5G use cases.
What is CableLabs Doing in this Space?
The cable network will provide an ideal foundation for 5G because it is ubiquitous and already supports millions of Wi-Fi nodes in places where the majority of wireless data is consumed. It has high capacity for both Access and Backhaul. It is highly reliable and has low intrinsic latency because it is based on optical fiber which penetrates deep into the access network feeding wideband coaxial cables reaching all the way to the end-user premises. Moreover, it is a multi-node remotely powered access topology ideally suited to support the connection of the large number of small cells close to homes and businesses that will be needed for 5G.
A multi-faceted CableLabs R&D program is addressing the key technologies required for 5G around NFV and SDN that we are executing on behalf of our cable operator stakeholders. For example, CableLabs is progressing an intensive study of virtualized provisioning of the cable access network to enable programmability, our NFV/SDN reference platform is based on OPNFV and we are looking ahead to support 5G using an end-to-end virtualized architecture that includes low latency edge compute nodes located at the cable head-end. In addition, we are seeking to accelerate NFV/SDN interoperability through CableLabs' Kyrio subsidiary which has built an interoperability lab where vendors can work together with operators to toward their NFV and SDN solutions.
By Tetsuya Nakamura, Principal Architect, Strategy & Innovation, CableLabs