Crack the NFV Code for Free with our New NFV 101 Training Course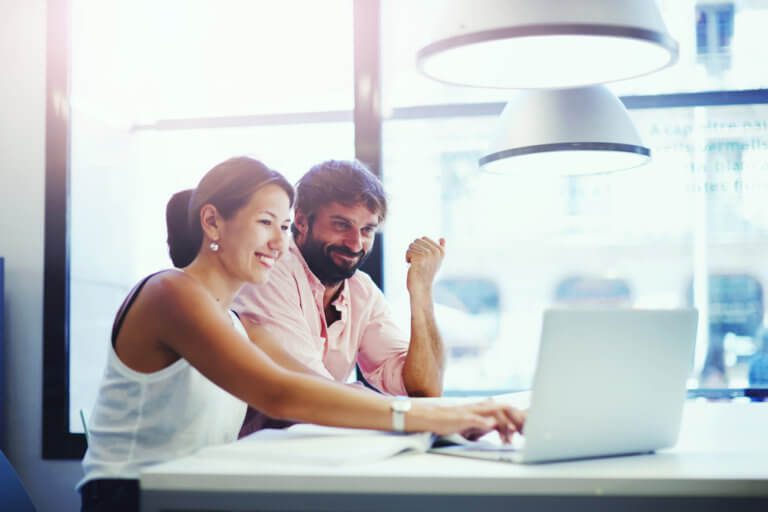 Network Functions Virtualization (NFV), Software-Defined Networking (SDN) and virtualization are transitioning from "buzz words" to reality. As this transition takes place, our members and other players in the ecosystem are asking:
What is NFV at its core?
How will it impact my operations?
What does it mean for my long-term strategy?
In an attempt to answer those questions, CableLabs has developed an NFV 101 training course. This seven-part training series:
Introduces NFV basics,
Key NFV requirements,
Use cases,
Current industry landscape,
The role of open source and standards,
And the future trends we're expecting from this technology.
NFV will play a key role in shaping how we operate as an industry. With that in mind, this course was designed for anybody who wants to learn more about the technology. Let's explore in more detail what to expect from each part of the series:
Part 1: NFV Basics
This section will lay the foundational building blocks by exploring what NFV is at its core. You will also find examples of how the technology will impact the network and where SDN plays a role with NFV.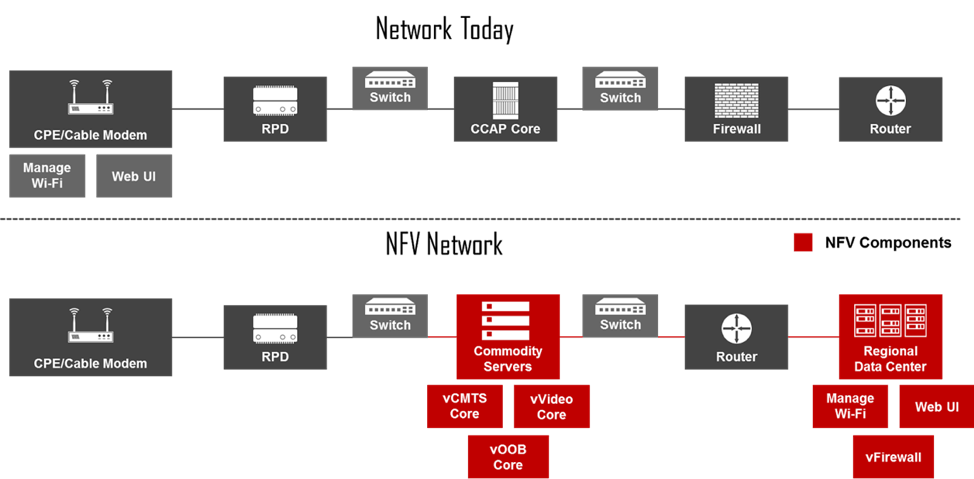 Part 2: Key NFV Requirements
For NFV implementations to be successful, key requirements must be met. This section explores what those requirements are and how to manage those requirements as you encounter them. These key requirements are:
Cloud-based network topology implementation
Environmental considerations (e.g., space, power)
Performance (e.g., latency, throughput)
Security
License management
Availability (e.g., reliability, resilience, fault management)
Part 3: NFV Use Cases
NFV presents some compelling use cases, and in this section, we'll explore some of the most prominent that we're seeing in the industry, including vFirewall, vCCAP Core with Remote PHY Device (RPD), and SD-WAN. This section also discusses how each use case will impact your operations and customer base.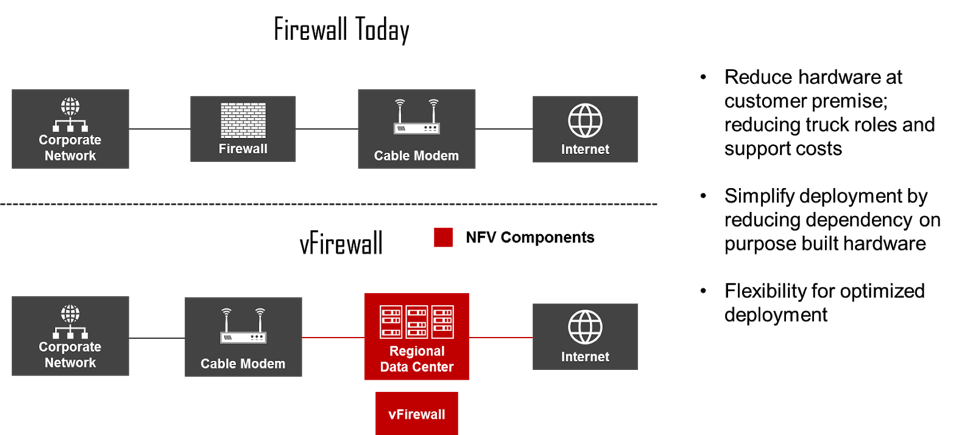 Part 4: Industry Landscape
In this section of the training, we will dive more deeply into the NFV architecture and what role each of the major components plays. This section will also highlight what roles network services and Virtual Network Functions (VNFs) play within NFV, along with how ETSI has impacted the development and maturity of this technology.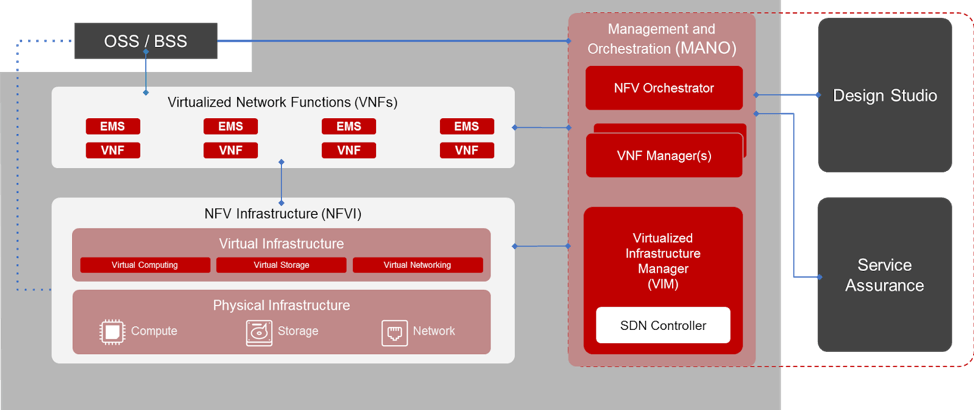 Part 5: Relevant Open-Source Projects
As NFV technology has matured, so have open-source initiatives to improve the technology and interoperability. This section will review the major open-source initiatives and the role they play within the architecture.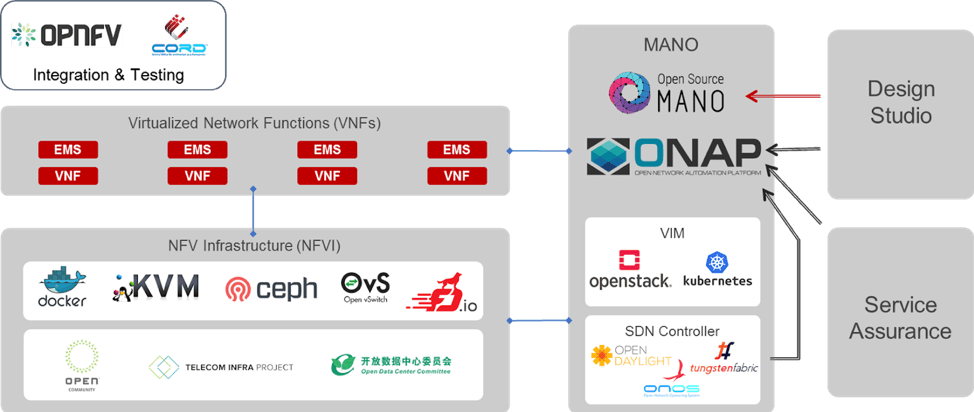 Part 6: CableLabs and NFV
As open source and standards mature and shape the future of NFV, CableLabs is playing a key role in helping shape those groups for the entire cable ecosystem. CableLabs has developed a program called SDN & NFV Application Platform and Stack (SNAPS™). SNAPS is the overarching program that provides the foundation for virtualization projects and deployment leveraging SDN and NFV. CableLabs spearheaded the SNAPS project to fill in gaps in the open-source community and to ease the adoption of SDN/NFV for our cable members.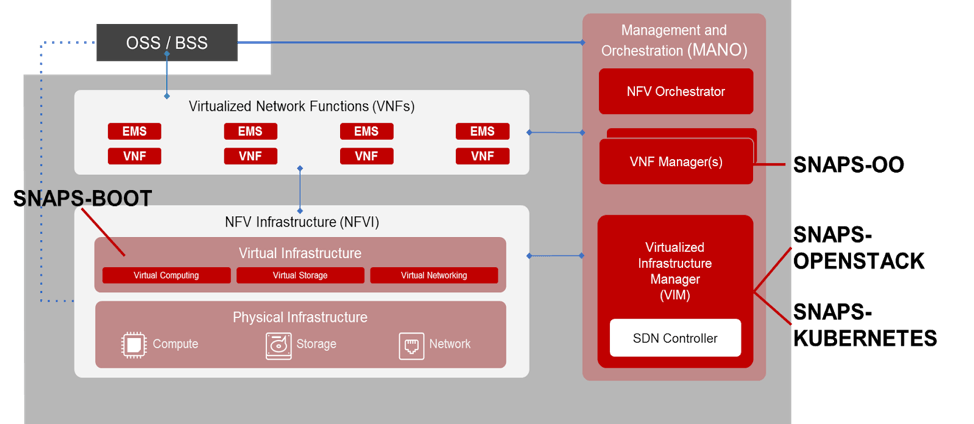 Part 7: Future Trends
Leveraging NFV, cable is poised for the future with the best access network. In this section, we will review where NFV and SDN can take cable networks, along with what to expect from NFV as the technology matures and grows with production implementations.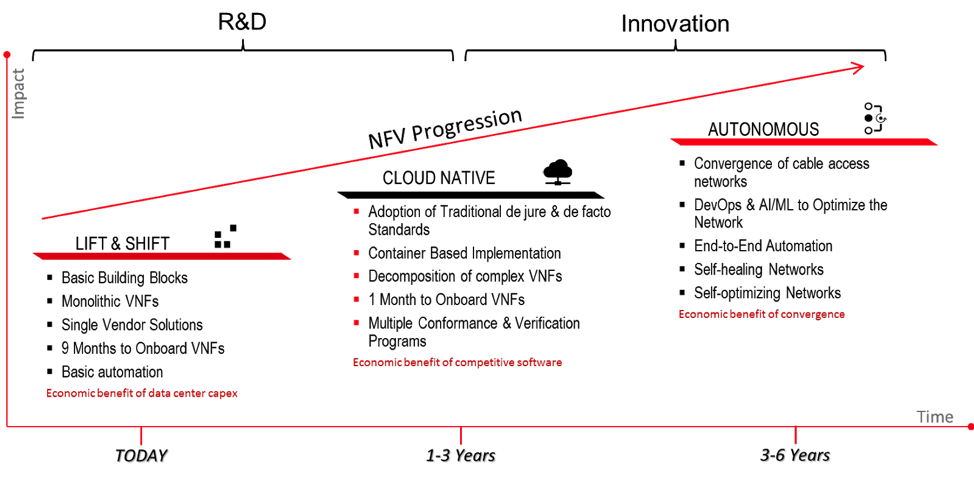 If you have any questions about the content, contact me at p.fonte@cablelabs.com. If you would like to request a live training session of the course, contact Amar Kapadia at akapadia@aarnanetworks.com. To review the video series of the training, click below.