NDA Vendor Forum is April 6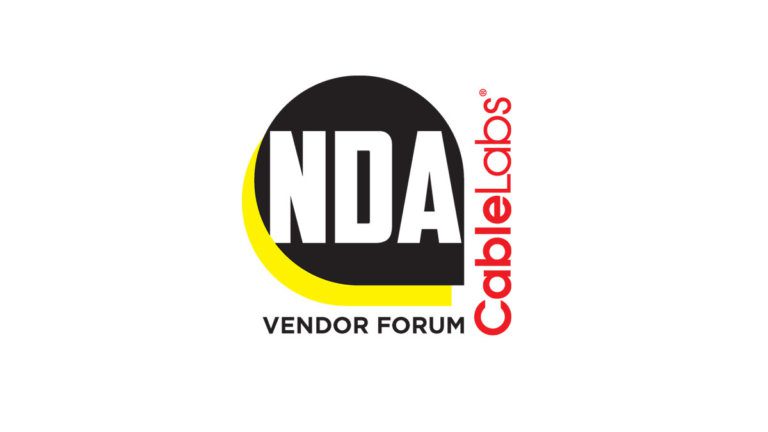 The CableLabs annual NDA Vendor Forum is a great opportunity for companies who are interested in developing technologies for the cable industry to get up to speed with the latest technology projects underway at CableLabs.     This year's Forum comes at an exciting time for the industry. CableLabs member companies  in the U.S. and abroad are accelerating their plans to deploy gigabit services as well as a range of new services that benefit both residential and commercial subscribers.
We'll be hosting the all-day event on April 6 here in Colorado.  You'll be able to network with CableLabs staff and other vendors and get any of your questions answered with respect to technology development projects at CableLabs.
At the Forum, we'll discuss our Wired Technologies project portfolio including DOCSIS® 3.1 technologies, the Converged Cable Access Platform, PON, and our new Open Source Code Community.    On the Wireless Technologies front, we'll share our roadmap for 5G and Millimeter Wave Technologies, Gigabit Wireless Home Networks, Community Wi-Fi, and LTE-Unlicensed.   The success of our R&D project roadmap for the next 18 months depends on the substantial technical expertise and engineering contributions from the vendor community and we look forward to the collaboration ahead.
As we announced earlier this year, CableLabs has increased the priority of long term innovation efforts.  We'll be providing information on opportunities to engage in co-innovation and prototyping, our Innovation Boot Camps, and the newly announced UpRamp™ an accelerator program to connect start-up companies with cable operators.     And we'll outline how to take advantage of the full suite of device testing and security services that are now publicly available through Kyrio.
If you are already part of our NDA vendor community, please register for the event. If you are new to the community and interested in attending, please fill out the Confidential Information Access Agreement – (NDA) for the areas you are interested in.   There is no cost to join or to attend the Forum, and benefits of NDA membership (no cost) are numerous and include the ability to provide input to our technical specifications before they become public.
I look forward to seeing you in April here in Colorado.
Ralph