CableLabs Brings Mobile Wi-Fi's Power to Wi-Fi Industry for a Better User Experience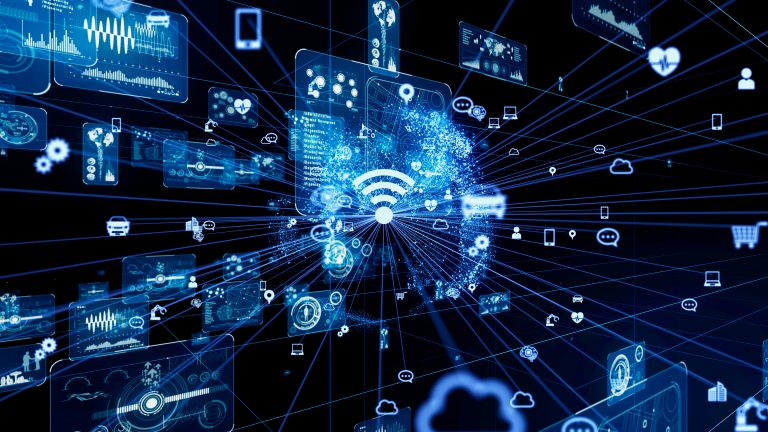 Wi-Fi can be frustrating! It sometimes works and sometimes doesn't. Identifying the problems can be difficult, and people often just turn Wi-Fi off on their device and instead use their cellular data connection. In doing so, they miss out on the potentially much higher throughput, and hence the faster Internet connection, that a Wi-Fi connection can provide. If only Wi-Fi acted more like the cellular network!
What Is CableLabs Mobile Wi-Fi?
For several years, CableLabs has been working on a technology to achieve exactly that. CableLabs Mobile Wi-Fi uses a central controller to group multiple access points or APs (think routers) into one continuous network. The central controller detects which AP your device is closest to and connects your device to that AP. If you move—for example, getting up and walking to a different room—then the controller evaluates whether you would get the best experience by staying connected to the old AP or if your experience would be better by switching to a new one. If it's the latter, the controller moves your device to the new AP without you even noticing.
There have been many attempts to do this over the years, typically relying on coercing the device to reconnect to the new AP, but this frequently seems not to work quite right. Sometimes, there's a lag before a device switches APs, and sometimes the device never switches APs. Or sometimes, the device insists that an AP is still present, even though it no longer is—for example, when you leave your house in your car and your phone insists it's still connected to your home Wi-Fi.
How Does CableLabs Mobile Wi-Fi Work?
Instead of asking the phone to reconnect to a different AP, CableLabs Mobile Wi-Fi moves the network itself to the new AP. It does this using a virtual Basic Service Set, or VBSS. A VBSS is a network set up exclusively for use by one device and can be moved from AP to AP without the device disconnecting and reconnecting. This makes the transitions between APs seamless and transparent to the phone.
So now, as you walk around your house with your device, the CableLabs Mobile Wi-Fi controller is moving your VBSS such that it follows along with you, hopping from one AP to another as you go. If you wander too far and go outside the range of all your APs (like when you drive away in your car), the CableLabs Mobile Wi-Fi controller detects this, closes your connection and tears down your VBSS so that your phone immediately knows there is no longer a Wi-Fi connection. The phone will then immediately switch to cellular data.
The result is that your device will be consistently connected to the best available AP in your space. Gone will be the days of being connected to an AP across the house instead of the one right next to you. Your Wi-Fi will be better and faster.
When Can I Get It?
CableLabs Mobile Wi-Fi is not yet available to end consumers. For the next step toward a commercial implementation of CableLabs Mobile Wi-Fi, CableLabs has joined and is working with the prpl Foundation to include Mobile Wi-Fi in the open-source prplMesh implementation of Wi-Fi Alliance EasyMesh™️. Go to the prpl website for more information about prplMesh and access to the prplMesh codebase. CableLabs is also working in Wi-Fi Alliance to support Wi-Fi CERTIFIED EasyMesh.
For more information on CableLabs Mobile Wi-Fi, reach out to Steve Arendt, Principal Architect & Director, Advanced Technology Group, CableLabs.